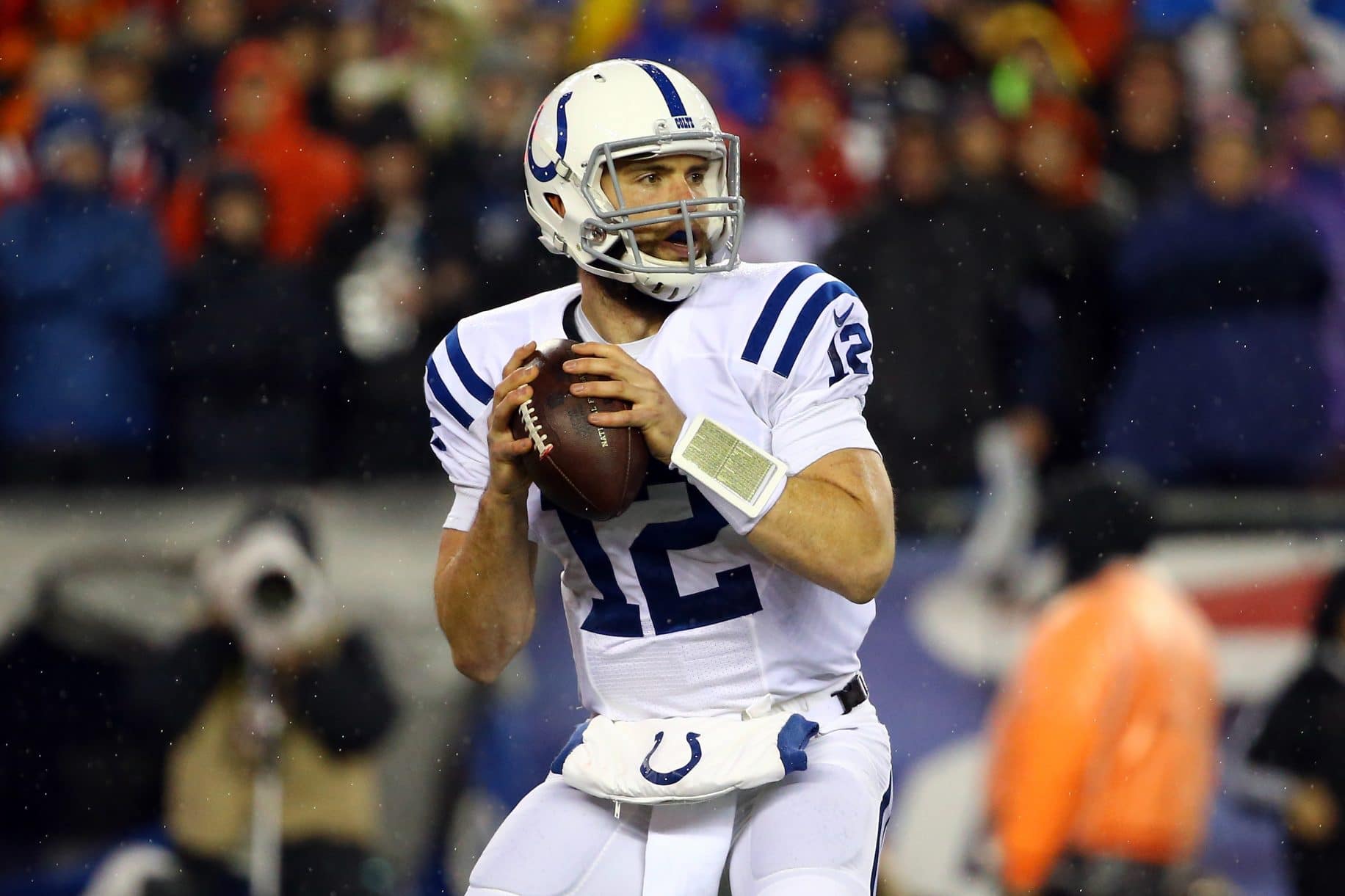 Indianapolis Colts, Stanford, Age 28
6-foot-4, 240 pounds, right-handed
2012 NFL Draft: Round 1, Pick 1
Speaking of generational quarterback talents, let's discuss Andrew Luck.
Yes, the shoulder is scary. The kid who twice put his talentless Indianapolis Colts on his shoulder and marched them through the NFL Playoffs is the greatest mystery in the NFL at the moment.
First of all, how bad is the shoulder? The man is traveling across the globe for answers. Owner Jim Irsay is rumbling about the injury as less than genuine, as it's only in his head.
In terms of damaged goods or injury prone, I just don't see it with Luck. The man never missed a game during the first three years in Indy:

It wasn't until he fearlessly continued to play hard behind that horrid offensive line that the injuries finally came.
Although reports have surfaced that Luck isn't going anywhere, perhaps he is secretly taking this thing slowly while knowing he'll never play for the organization ever again. I know I wouldn't after hearing what my owner had to say about me.
Luck is the second best QB option for the Jets under one condition … the price must be right.
Under normal circumstances, At least two first rounders (possibly three) would be needed for a talent like Luck. In this case, who knows? Maybe the Jets could snag the guy on the cheap and remain off-the-hook for a big number of that guaranteed money he has coming to him.
It's risky, no doubt. But Andrew Luck is, by far, the best NFL quarterback on this list and it's not even close.