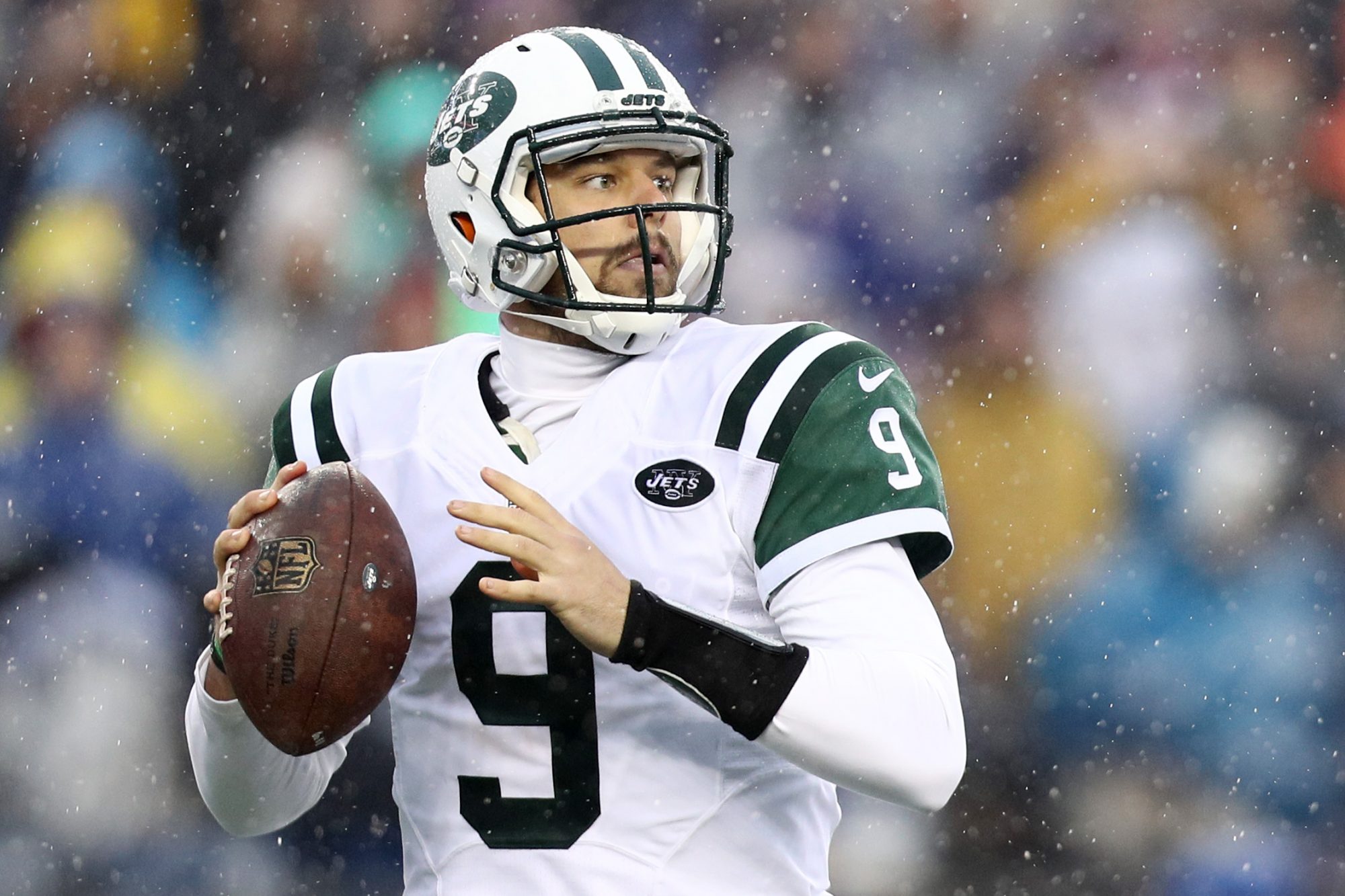 New York Jets, Baylor, Age 26
6-foot-3, 230 pounds, right-handed
2015 NFL Draft: Round 4, Pick 4
The No. 5 option is simple, yet another in-house option nobody believes in (similarly to Christian Hackenberg).
As it stands right now, Petty's the guy who'll get the call once the suits in the front office force Todd Bowles to make a change. It's not Josh McCown's fault. In fact, he's been everything (and more) in terms of what the organization and fans expected heading into August.
It's simply the nature of the business.
If the fanbase had its way, Petty or Hackenberg would be touching the center's ass this coming Sunday when New York plays host to the Kansas City Chiefs. Although it probably won't go down like that, Petty could do some serious damage when he does get that call.
Think about it. Should Petty impress to the degree that it leaves "franchise quarterback" notions in Mikey Mac's head, future draft picks and assets could be saved.
Should Petty play as well as possible in the coming weeks, a drafted would certainly still be on the wishlist. But perhaps they decide to go second-round QB instead of first.
The in-house guy is always the best option when talent and potential are even across the board.