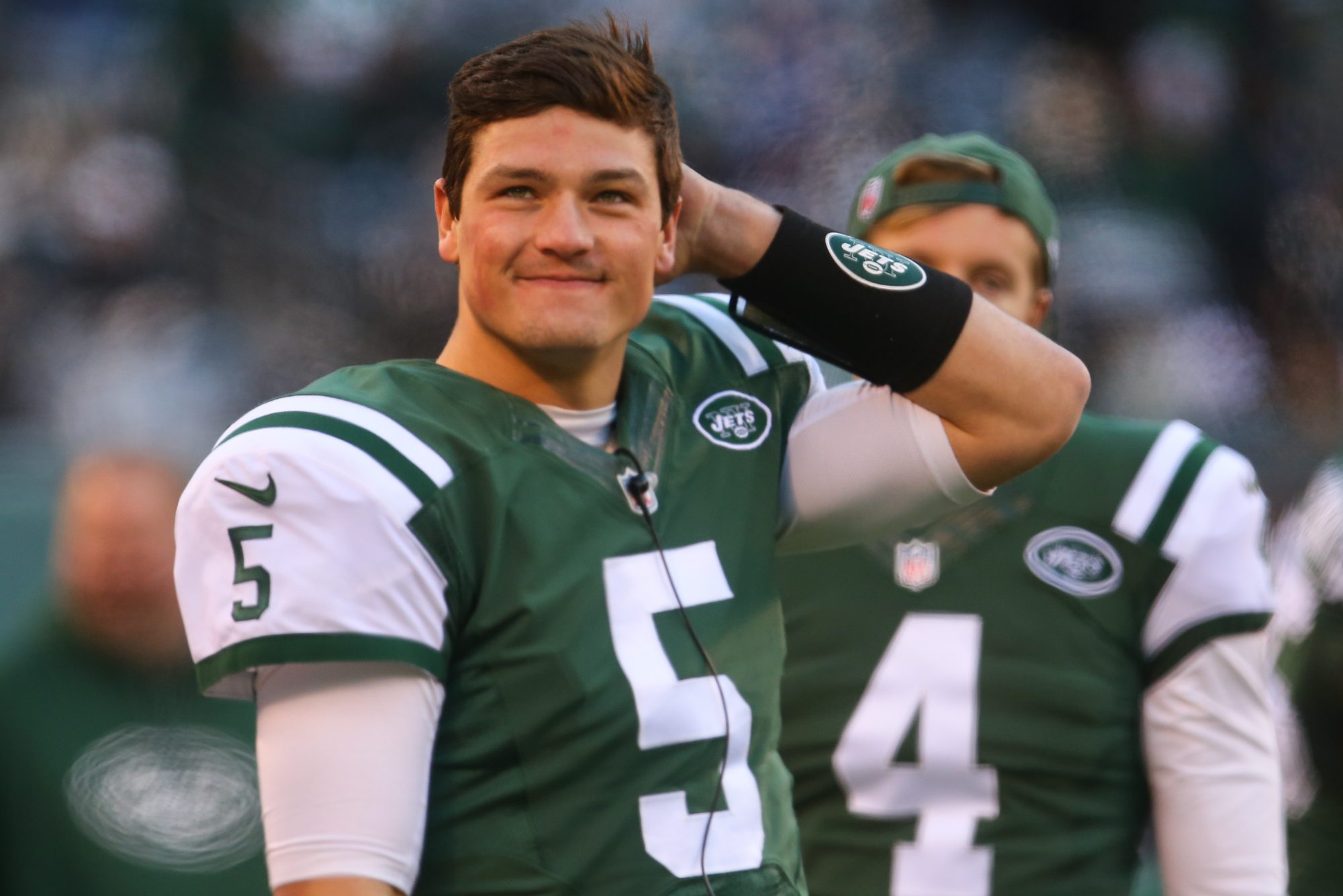 Notables
Christian Hackenberg lands on the notables section for one serious reason: we don't believe he can get the job done.
In fact, if the Penn State product receives a start late this season and runs with it to a degree in which comforts the organization beyond its wildest dreams, it'd be the greatest situation in the world. The No. 2 pick from a couple years ago would be validated. No more picks would be wasted and assets used in the pursuit of a franchise QB. Having that guy in-house would be the ideal situation.
We just don't think he has the goods. Something's missing in-between the ears.
Mason Rudolph, Baker Mayfield, Lamar Jackson and Luke Falk all land on the notables as serious quarterback prospects via the NFL Draft. It's just too early to project where most of these guys will land in terms of draft positioning.
Don't Touch Notables
It's not that I'm against signing a veteran free agent quarterback. It makes sense in many situations.
But these two guys, Kirk Cousins and Alex Smith, make very little sense at this stage of the game for this specific organization.
With Cousins, the money will be outrageous. Somebody will give it to him. There's no question about that. The deal with paying him the money, however, means that he's the bonafide franchise guy with no doubts. This means there's very little wiggle-room. There's no backup option and all of your hopes and dreams hinge on that guy as the salary cap gets squeezed tremendously.
In terms of Alex Smith, no, the money won't be a concern, but by signing Smith, the QB position will be "halfwayed." He'd be the starter while another guy is the future.
Smith makes more sense, but is probably a waste of valuable cap space.