Believe it or not, the New York Knicks are receiving a $71 million bargain with Tim Hardaway Jr. far exceeding expectations.
When the New York Knicks signed Tim Hardaway Jr. to a four-year, $71 million deal, they envisioned him manning a significant role and blossoming in the process. Hardaway has answered the call for the Knicks.
After enduring arguably the best year of his career with the Atlanta Hawks last season — averaging a career-high 14.5 points per game — the Knicks were of the mindset that Hardaway could take on a larger role in the Knicks' offense — assuming Carmelo Anthony would be gone. With Anthony now gone and Kristaps Porzingis as the team's focal point, Hardaway Jr. has thrived as the secondary scoring option.
Averaging a career-high 17.8 points per game going into Friday night, Hardaway has been a key piece to the Knicks' offensive attack. Whether it be attacking the rack, playing in isolation or taking the big shot at the end of games, Hardaway's scoring has come in a number of ways. His best performance came in the Knicks' Oct. 29 affair with the Cleveland Cavaliers, where he put forth a season-high 34 points in a 114-95 win.
The wealthy shooting guard is now beginning to find his stroke. In his last eight games, before Friday night, Hardaway was averaging 20.3 points as well as 5.8 rebounds on 44.8 percent shooting; Hardaway's ability to hit the boards has been an underrated aspect of his play. However, another under the radar facet of his success has been his defensive play.
Over the course of his career, Hardaway's most glaring weaknesses has been his defense; he has struggled to stay on his feet and defend the perimeter. But so far this year, he has been competitive on that end of the floor.
While he's still not an elite defender, Hardaway has held his own in isolation sets and is assisting his teammates when it comes to double teaming the ball handler.
Overall, Hardaway has been a very productive product for the Knicks. He's competing on both ends, but more specifically, is playing very well on the offensive end.
If the Knicks are going to improve or potentially compete for a playoff spot, they need individuals to step up and contribute; Hardaway is a prime example. To begin the year, he was struggling with creating his own shot and shooting with efficiency. Averaging under ten points per game, Hardaway was struggling a great deal at being a reliable scoring outlet for head coach Jeff Hornacek.
But ever since his early-season woes, Hardaway has rebounded, and is exceeding expectations.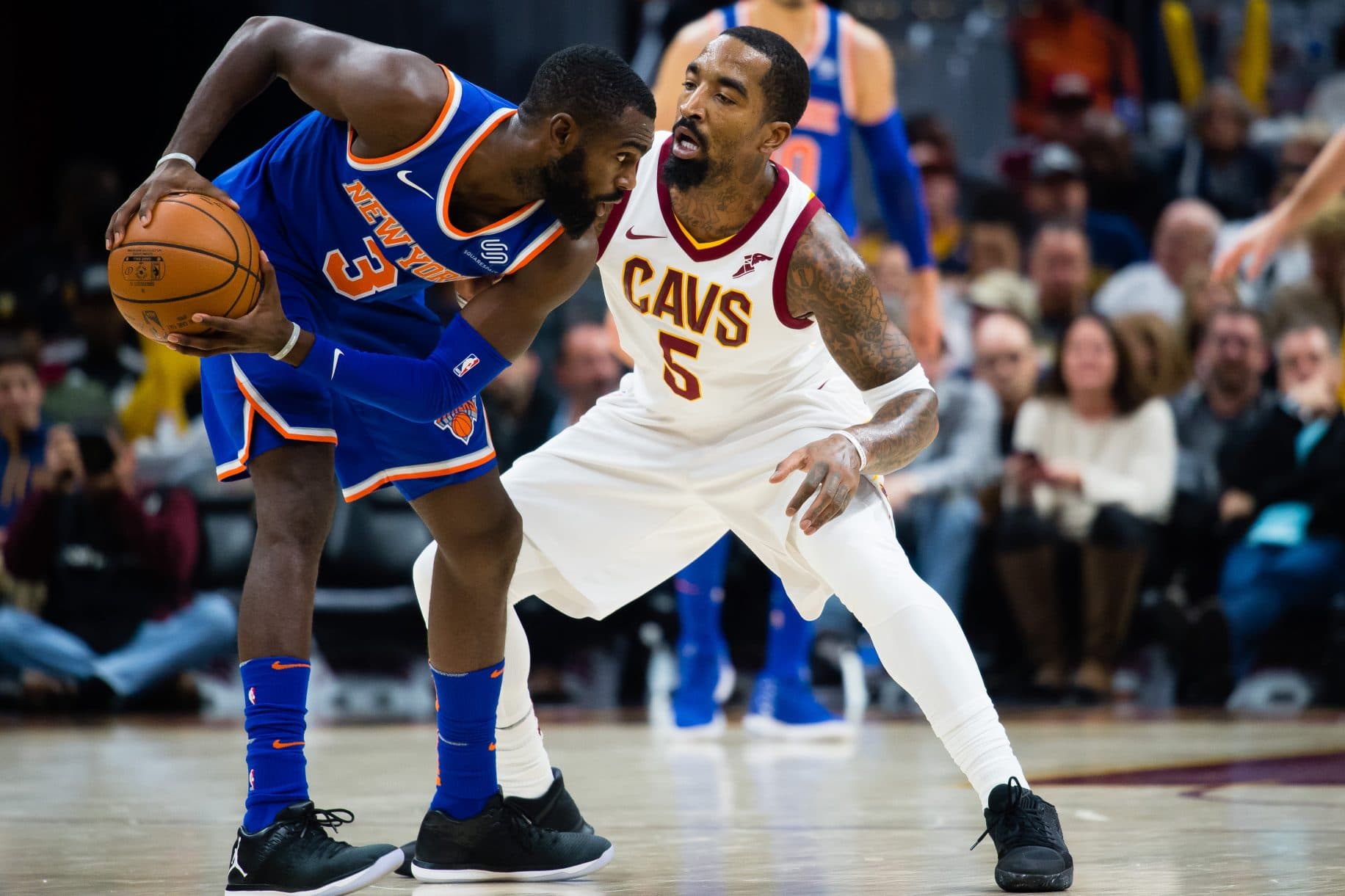 Going into this year, Hardaway was a different player than he was in his first stint with the Knicks — Hardaway was drafted by the Knicks in 2013 and spent the first two years of his career with them. He's more of an attacker on the offensive end, rather than an outside shooter, or a player who heavily relies on that part of his game to make an impact offensively.
Did the Knicks offer Hardaway more money than they had to? Yeah, of course they did. The Hawks were reportedly only willing to match a deal as high as $48 million, per ESPN's Zach Lowe. But right now, Hardaway is playing into that deal, and then some.
When Hardaway inked his four-year deal, expectations were set at him being a featured piece of this team's offense and a go-option alongside Porzingis — which is exactly what he has been. He's progressed his game, yet again, after being a 4th and even, at times, 5th option in Atlanta.
Porzingis will, for sure, continue to be the center of attention at Madison Square Garden, but Hardaway is also a key part of this team's current and future success.
Hardaway is still just 25, meaning there's room for him to grow. His attacking, aggressive mindset on the offensive end make him an incredibly valuable piece to the puzzle for the Knicks. But for the moment, Hardaway has been everything the Knicks could've asked for; he's been one of the biggest reasons for the team's competitive 8-7 start.