The signing of former Knicks shooting guard Tim Hardaway Jr. has been viewed as a foolish transaction. However, when you look at the deal from all facets, especially what the signing means for the future, it's not the massacre it's being portrayed as being.
L
ate Thursday night, the New York Knicks made a move that has some around the association scratching their heads. Agreeing to a four-year, $71 million offer sheet with Atlanta Hawks shooting guard Tim Hardaway Jr., the Knicks may very well have executed their first big move of the summer.
While restricted, the assumption is that the Hawks (where he was signed from) will not match this deal, allowing Hardaway to return to the team that once drafted him. However, despite the reunion between Hardaway and the Knicks, many are of the mindset that this signing is a horrific and "classic Knicks" move. When you actually look at what his signing means for the Knicks though, it's nowhere near the massacre everyone is portraying it as being.
Hardaway's return to New York was a shock to most, given the fact that many thought he'd never roam a Knick uniform again after his exit from the team back in 2015.
After an impressive 2013-14 rookie year, in which he was an electric scoring plug off the Mike Woodson bench, many expected Hardaway to take the next step in his sophomore year. However, even after a fire sale in which both J.R. Smith and Iman Shumpert were dealt, Hardaway didn't make that jump.
Averaging just 11.5 points per game, Hardaway didn't take over on the offensive end — which many thought he would begin to do. As a result of not making that jump, as well as playing underwhelming on the defensive end, the Knicks opted to give up on Hardaway.
In a three team deal with the Hawks and Washington Wizards, the Knicks dealt Hardaway to Atlanta, netted the 19th pick in the 2015 NBA draft (which was used on Notre Dame point guard Jerian Grant). This move was one that sent both parties in opposite directions, Hardaway especially.
After being traded away in the offseason, Hardaway had a rough go in his first year with the Hawks — as his stat line alone proved.
Averaging a career low in points (6.4) on a career low 33.8% from beyond the arc in just 16.9 minutes per night, Hardaway struggled immensely with the Hawks. In fact, he was even sent down to the D-League.
The ensuing season though, Hardaway had quite the bounce back year.
With what was by far, the worst year of his career now behind him, Hardaway went into the 2016-17 season with virtually nothing to lose – which allowed him to produce at a level no one saw coming.
After working his way into the starting lineup midseason, Hardaway broke out to have the best year of his career. Posting a career hight 14.5 points per game, he impressed many with his ability to serve as a legit scoring option. Also, while not quite eye popping, Hardaway also shot a career high 45.5% from the field.
From all aspects, Hardaway had a more than solid year on the offensive end – one that earned him a massive payday with the Knicks.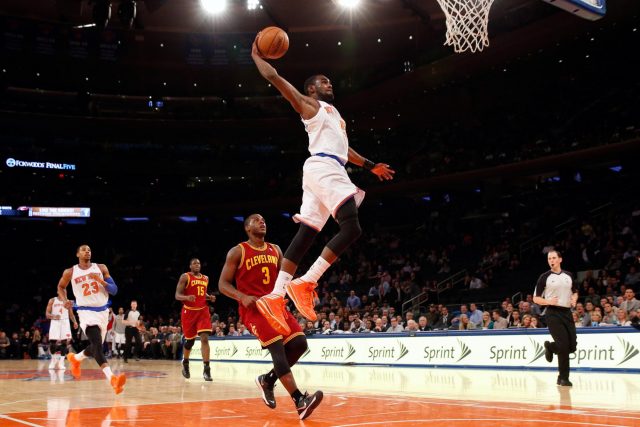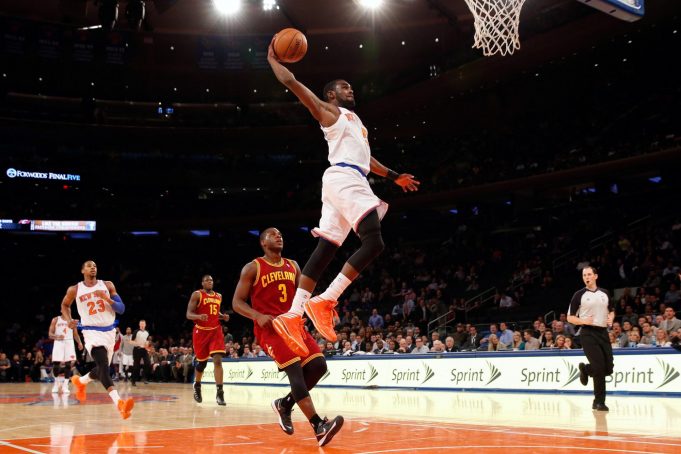 While he broke out to have an impressive year though, many in New York and in the basketball world feel as if his signing is an insane transaction for the Knicks.
Was signing Hardway to a massive four year deal a steal? Absolutely not, but to say that this signing is a horrific or "classic Knicks" transaction is foolish and likely coming from a cynical mindset.
The biggest issue most have with this deal is of course the money involved. Committing $71 million to a player who was unsuccessful with them two years ago sways some minds in the wrong direction. The biggest part of that mindset is generate from the Knicks essentially bidding against themselves for Hardaway's services.
According to Zach Lowe, the Hawks were only willing to give Hardaway Jr. a total $48 million ($23 million less than what the Knicks threw his way). That has many raging, considering the fact that the Knicks could've gotten him for potentially $10-15 million less. What isn't and hasn't been brought to the table though, is the bluff factor.
While the Hawks reportedly were only willing to go so far to retain Hardaway, it's very possible that they gave off the impression that they would've matched a certain amount not reported – which could've influenced the Knicks to offer such a lucrative deal. Also, why would the Knicks offer a player $23 million more than another team was willing to if they didn't have any doubt about being able to snatch his services for a cheaper figure? The answer is to that is not "classic Knicks" or "classic Dolan" or any typical response from a cynical es-que mind. No general manager in the NBA, regardless of how some view Steve Mills and the Knicks, would make that big an offer without a motive or internal fear.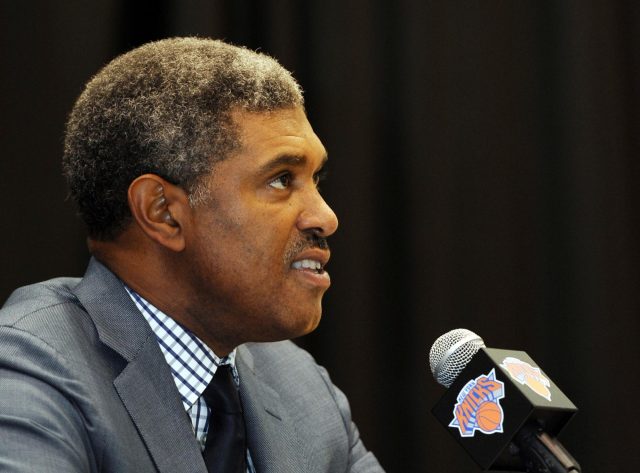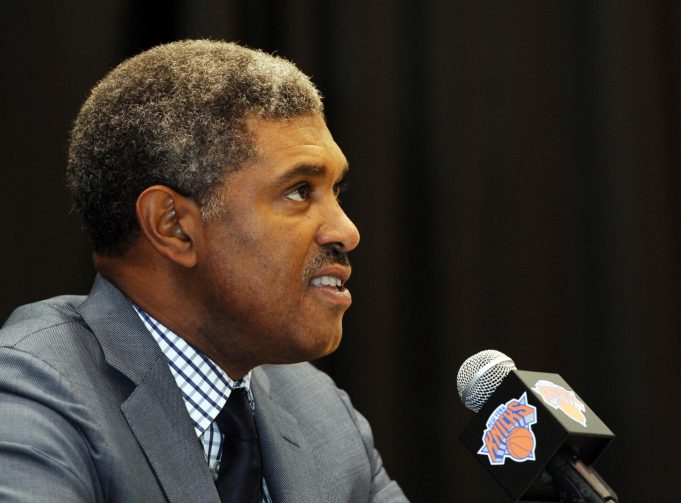 Another factor in all this hoopla is the possibility that the Knicks view Hardaway as a potential piece in their rebelling efforts.
To judge Hardaway's signing based on the way he performed with them years ago, as opposed to the way he produced last year, makes no sense. He's a different player. While still not a great defender, Hardaway has become more adept to being a scorer and a player who can get up and down the court quickly, as opposed to a player who just stands out on the perimeter; he can score off the dribble, play as a slasher and hit contested jumpers. Hardaway's above the rim play also makes him an exciting player to watch. With all of that in mind, isn't acquiring young players who can score the appropriate way to go about reinventing your offense?
With their sights set on building around Kristaps Porzingis, the Knicks should be looking to get younger and add youthful talent with potential upside — like Hardaway.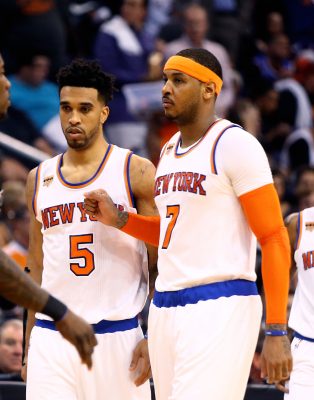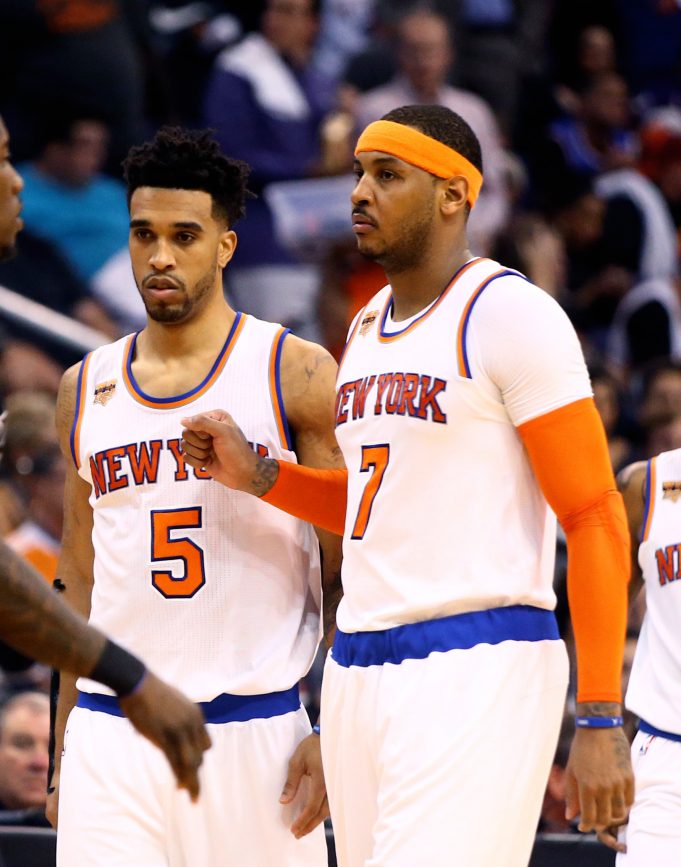 By beginning to come into his own last year, Hardaway has begun to showcase an ability to put the ball in the cup – something which should be enticing for the rebuilding Knicks looking forward.
If he can continue to progress his offensive game, while simultaneously working on becoming more established on the defensive end, Hardaway's deal could pan out to be well worth it. Another key aspect to keep tabs on is the trickle down effect his signing likely has on the Knicks.
With Hardaway likely in the fold, the Knicks may very well be looking to ship off their veterans in an effort to get younger – such as Carmelo Anthony and now potentially Courtney Lee.
The Knicks are beginning to build a team around youthful players instead of ones on the back nine or near the end of their primes. By trading Lee and/or Anthony, the Knicks would get younger, but also garner more cap space, allowing them to bring in some more young assets, such as Suns big Alan Williams – who according to Marc Berman, they have expressed interest in.
Many will be of the belief, until proven otherwise, that inking Hardaway to a big four year deal is a foolish move, given the insane amount of dollars they threw his way; that frustration is a bit understandable. However, to say it's a bad move based on the fact that he didn't thrive with them two years ago is absurd; he's a better player now than he was then. Also, to say that this signing shows how the Knicks are unaware and unwilling to undergo a true rebuild is a clueless takeaway. When you're looking to rebuild, you want to get younger. You want to add players on the rise. Hardaway fills both boxes; he's only 25 and can only improve off an encouraging and breakout 2016-17 campaign.
At the end of the day (while not yet official), Hardaway's signing provides the Knicks with a youthful player who has begun to turn a corner, which albeit the hefty price, could pan out to be a reasonable transaction on their part in the years to come.