At 1-7, the New York Giants are going nowhere but downhill. It's time for Eli Manning to step aside and have Davis Webb assume the position.
No matter what happens over the final eight games, this will go down as one if not the most disappointing seasons in the history of the franchise.
The only thing the Giants can do now is look towards the future. That starts with their third-round draft pick, quarterback Davis Webb.
Nobody is claiming Webb should start over Eli Manning, who will make his 208 consecutive starts at quarterback, tying him with his brother Peyton Manning for the second most consecutive starts by a quarterback.
But it's time the Giants start making Webb active for games and play him in the second half of games.
Manning won't take this well. He made it abundantly clear in his postgame press conference following the Giants 51-17 shellacking by the Los Angeles Rams that he wants to be out there with his team competing.
But Manning knows more than anybody that the NFL is a business. After all, it was he and his father Archie Manning that forced the San Diego Chargers to trade him to the Giants on draft day in 2004. Plus if his own brother Peyton who led the Indianapolis Colts to their only Super Bowl, and broke every passing record in the franchise history can be released by them than he should know that one day the Giants may show him the door as well.
Manning will be 37 in January and the Giants will have a top-five pick in the upcoming draft and the opportunity to draft USC's Sam Darnold or UCLA's Josh Rosen.
So they need to give Webb some playing time so that they can give an honest assessment of him to see if he can be the quarterback of the future, or if they need to draft another quarterback.
Some might say it's not a good idea to give Webb playing time behind a shaky offensive line. But to be a quarterback in the NFL, you have to learn how to deal with adversity or you'll never make it.
What makes it imperative that Webb gets playing time this year is because the Giants two main rivals the Dallas Cowboys and Philadelphia Eagles already have their quarterbacks of the present and future in second-year quarterback Dak Prescott and Carson Wentz.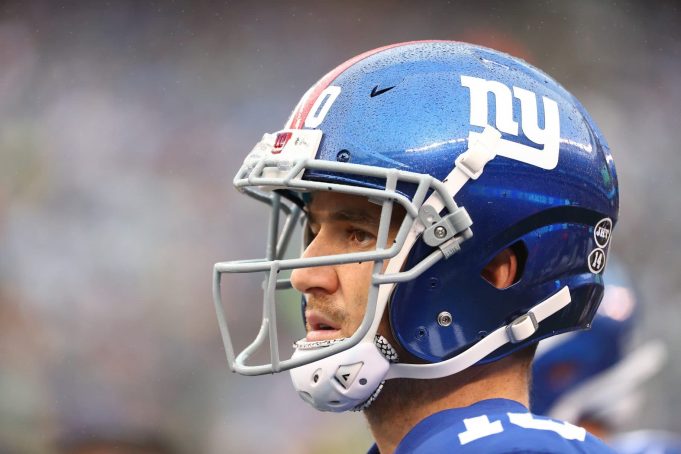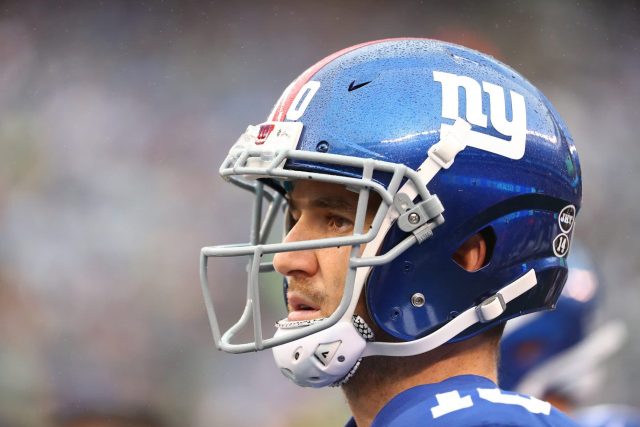 Both have emerged as star quarterbacks in this league and so far this season they're second and third in total QBR.
Barring an injury, the Giants will have to deal with Prescott and Wentz for the next decade. So they need to see if Webb has the ability to play at the same level as them.
Ideally, Webb should make his NFL debut at a home game so it's unlikely he'll dress this week against the 49ers. But the following week when the Giants are home against the Kansas City Chiefs the Giants need to dress him and play him if the game is getting out of hand.
There's nothing the Giants can do to salvage this season, other than finding out if Eli Manning's successor is currently on their roster. The Giants will be doing themselves and their fans a disservice if they don't play their rookie quarterback.