Fantasy football isn't won on draft night, it's won depending on how well you make trades and add free agents.
Isn't fantasy football fun? You go out and draft the perfect lineup, starting off with David Johnson than snagging Aaron Rodgers. You have two of the best players at their positions and you manage to sneak Dalvin Cook in there. Your team is stacked! Until it's Week 9 and your three best players are hurt.
The hardest part about fantasy football is that the fantasy football gods don't care how well you drafted—injuries will always come back to haunt you. Some of us have escaped the injury bug *knocks on wood* but that shouldn't mean we shouldn't add depth to our teams.
Here are some players who can help you not only add some depth, but win a championship.
Jared Goff, Quarterback, Los Angeles Rams (available in 52 percent of ESPN leagues)
I wrote in my last fantasy free agent article that Goff needed to be added and he hasn't disappointed since. The Rams offense is among the league's top scoring units and this isn't going to change anytime soon. He has weapons all around him and an explosive running back in Todd Gurley. He adds 40 yards a game by just dumping it off to Gurley, and his receivers are better than people think. Add Goff now, but make sure you have another quarterback because he has a couple of tough matchups coming up.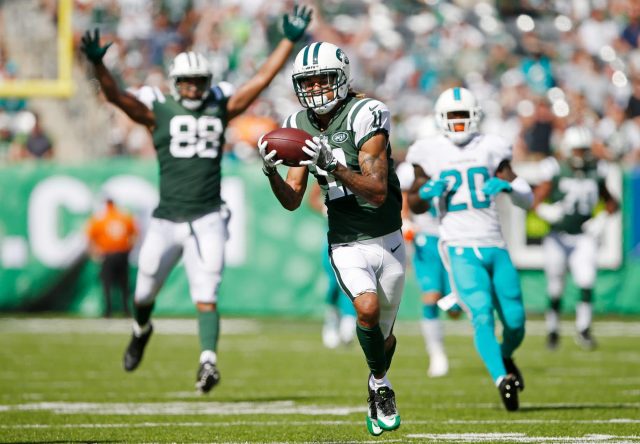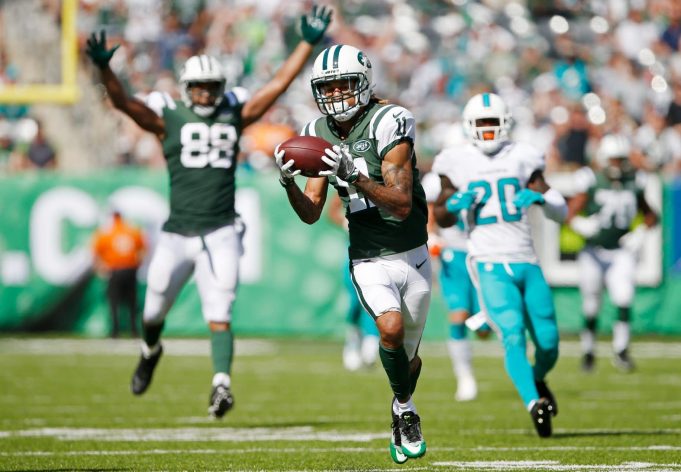 Robby Anderson, Wide Receiver, New York Jets (available in 54 percent of ESPN leagues)
Anderson has scored 14 or more fantasy points in PPR scoring for four straight weeks. I'm not sure why he isn't owned in more than half of leagues—maybe it's because he plays for the New York Jets—but if he's available, it's time to add him. Anderson is a good play at the flex and also a good fill in for bye weeks. His production has been consistent and that's what you're looking for when adding someone. Anderson is for real.
Corey Davis, Wide Receiver, Tennessee Titans (available in 68 percent of ESPN leagues)
There's a reason why the Titans drafted Corey Davis with their first pick this season. Davis is an elite talent and could easily be a top 15 fantasy wide receiver next year. If your team is struggling or you are in a deeper league and need keeper help, Davis is the perfect pick up. The Titans have a friendly fantasy offense but they all haven't been healthy at the same time. They are getting healthier and now is the time to get a part of that offense.
Damien Williams, Running Back, Miami Dolphins (available in 74 percent of ESPN leagues)
The Miami Dolphins showed us on Sunday night that they are splitting the carries between Williams and Kenyan Drake. Williams will be used more as the goal line back, which is the reason he needs to be owned. If both are splitting carries, I want the guy who will get the goal line touches. Williams had six targets and will be a better play in PPR scoring, but he will get between 12-16 touches a game and that makes him worthy of a flex start most weeks.
If he's available, add him in your league add him this week because depth is important to winning a fantasy championship. It seems like every week that another player is getting hurt and if Drake goes down with an injury, he can be in for a big workload. The Dolphins will be down often for the rest of the season, which means Williams will be on the field more and should see six or more targets a game down the stretch.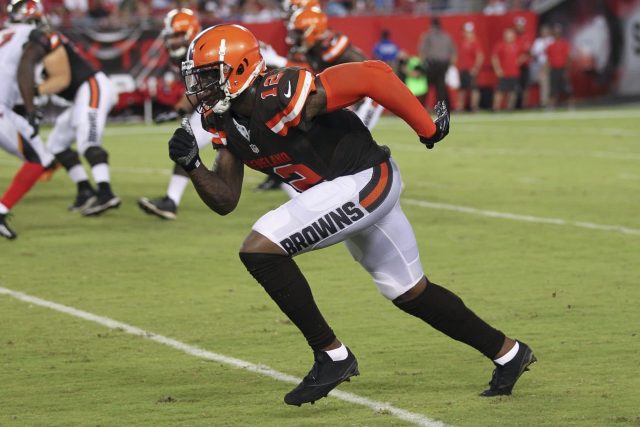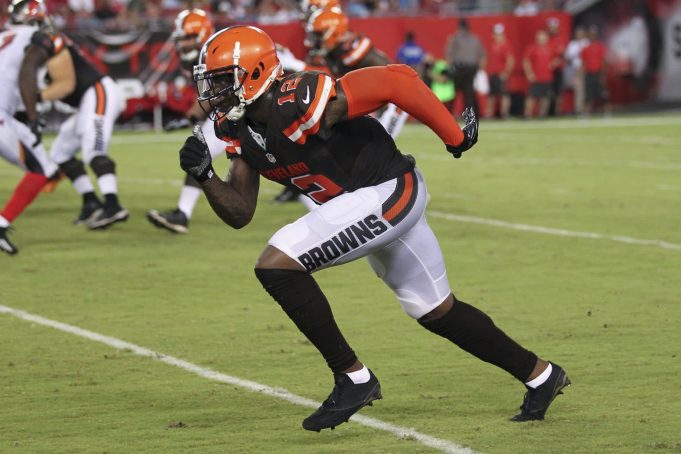 Josh Gordon, Wide Receiver, Cleveland Browns (available in 75 percent of ESPN leagues) 
Gordon won't be back until week 13 but he has shown his upside before. In 2013, Gordon had 87 receptions for 1,646 yards and nine scores. He put up those numbers with Jason Campbell, Brandon Weeden and Brian Hoyer throwing him the ball. It doesn't matter who the quarterback is for Gordon, he is that special of a talent.
Now I don't think he will light the world on fire when he comes back in week 13 because he hasn't played in an NFL game since 2014. I don't see a scenario in which I would feel comfortable starting Gordon, but he needs to be on your roster so you don't face him in the fantasy playoffs. If you are one of the top seeds and the person you are facing barely squeezes into the playoffs and are playing with house money, they will easily start Gordon. If he goes off, there's a good chance you will lose.
Add him so you can block other owners from rostering him. If you are desperate at wide receiver and you need to take a gamble, then I have no problem with starting him but, personally, I can't see myself starting him with the season on the line. Sometimes it's better to play defense by adding a player so you don't have to face them in the playoffs. Defense wins championships.