Joshua Ho-Sang has served his time in Bridgeport but is ready to return to the New York Islanders. Here's how it should happen.
It all starts with a tangled ball of Quine …
The recent return of Alan Quine to the NHL roster has made it clear that the New York Islanders will have to manage their 23 spots.
Quine has been on the IR since training camp. Though he hasn't dressed for the Islanders yet, they needed to make room for him now that he is healthy. He is on a conditioning stint in Bridgeport but still heavily counts as one of the 23. The move that they made was to send very productive forward Joshua Ho-Sang to Bridgeport.
This move was made mostly to recapture the roster spot, but it had the dual purpose of giving Ho-Sang more playing time in the AHL where he, and their coaching staff, could focus on some of his defensive flaws.
I believe it is assumed among Islander fans that Ho-Sang will not be in Bridgeport all that long. Some key factors in the timing of his return will be depth at center and defense on the road.
Who's on the bubble?
Unless there is an injury, a roster move will have to be made to make room for Ho-Sang. Their current options would be:
Let's take a look at the possibility of all of them being demoted in favor of Ho-Sang.
The Seids story…
Currently, Dennis Seidenberg may be a luxury the Islanders will not be able to afford much longer. The team has no waiver flexibility among it's eight current defensemen. None of them can be sent to their AHL affiliate without being exposed to waivers.
So, having two defensemen in Adam Pelech and Dennis Seidenberg who can play both sides as your seventh and eight option is, indeed, a luxury. But they do have at least one defenseman in Bridgeport who showed signs of being NHL-ready at camp this year.
Devon Toews often looked as though he was ready to challenge for a spot. That may be all they need as far as depth, considering they would have seven in front of him and young players like Sebastian Aho, Kyle Burroughs and Parker Wotherspoon just behind him on the depth chart.
Losing his "Chimmer" …
Jason Chimera is currently on a 200+ NHL Games Played streak. That shouldn't be a deciding factor on NHL playing time, but I'm sure it actually is. It has been mostly Anthony Beauvillier and Kulemin who have worn the "Healthy Scratch" label to accommodate the playing time of others.
There is also the upside of being a late starting 20-goal scorer which cannot be overlooked when making out the lineup card. His surge in the second half of the season last year was a key factor in the Islanders remaining "playoff relevant" until the last few days of the season. The fact is that Chimera has 0 goals in 13 games this year and a team in the Metro Division does not have the luxury of patience.
It may not be the reason to "ex-Isle" Chimera, but it is part of the case for returning Ho-Sang to the nightly lineup.
When the world gives you cool lemons …
Nickolay Kulemin has been a rock-steady middle six forward for the full four years of his contract. He is now an element of "TBFLIH" (The Best Fourth Line In Hockey) with Casey Cizikas and Cal Clutterbuck. He is also John Tavares' penalty-killing partner. In terms of value, this puts him well ahead of both Chimera or Seidenberg.
A Beau is always an option …
Swapping Ho-sang for Anthony Beauvillier is another option. Beau is on his ELC (Entry Level Contract), which gives him waiver exemption. Weight has been deploying the 20-year old as a center between a mix of third and fourth line forwards. This is something that could be done with Quine but would not be popular with fans.
I see Beauvillier as being a very big part of the Islanders' future while also serving as an exciting part of their present. He might be better served by spending some time in Bridgeport, which is something he missed out on last year.
There are restrictions that CHL (Canadian Hockey League, Major Junior) players are subject to. A player graduating from the CHL must be 20 before they can play in the AHL. It's an option for Garth Snow, but it wouldn't be a popular one among Islander fans.
And the winner is???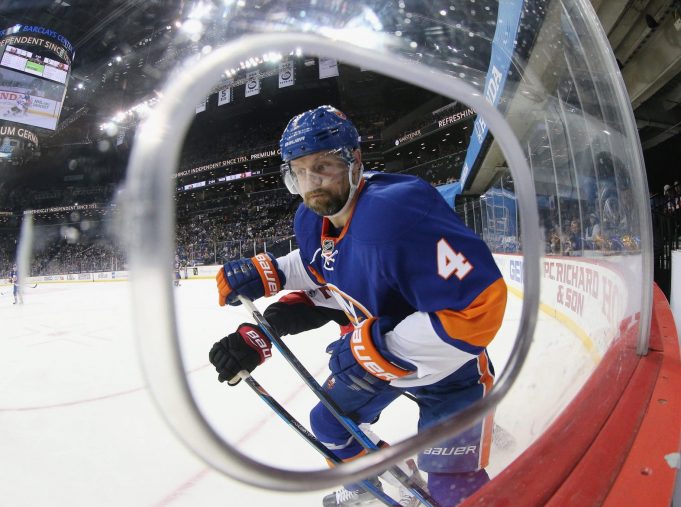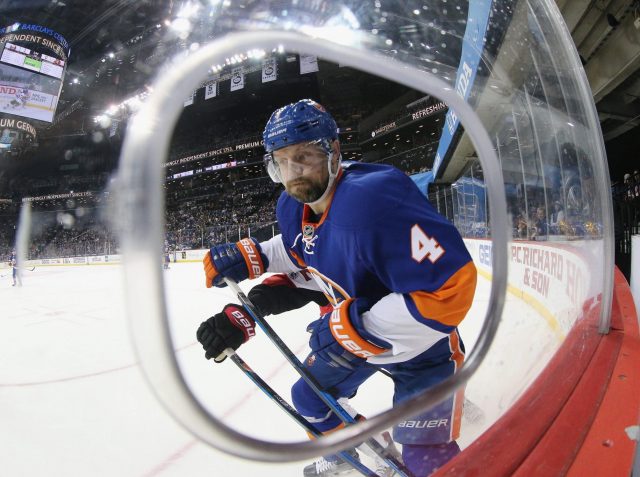 Seidenberg is a New York Islander because defensive depth is at a premium and they have adequate forward depth with Joshua Ho-Sang being managed through his waiver exemption. They also have players like Michael Dal Colle, Stephen Gionta, Steve Bernier and Connor Jones who are available at no cost. There is no urgency at the moment unless the Islanders would like offensive flexibility with Ho-Sang. However, Snow will be forced to act if the offense starts to sputter.
So, it's time to get out the Snow shovel. The easiest move for Snow may be to initially shop or demote Seidenberg. He will have limited market value and GMs will be well aware that he must pass through waivers.
The only taker I might see plausible would be a team like Las Vegas who is at the end of the waiver line has no cap issues and, as a contender, may want some added veteran presence on the blue line. His return would not be more than a fifth-round draft pick. Vegas has two: Their own and the Carolina Hurricanes'. Seids should be the prime candidate for "ex-Isle" but Kulemin and/or Chimera meet most of the same criteria.
Our loss may be Germany's gain …
If Seids does slip through the waiver wire, he could choose to retire. He has played with the German Olympic team in 2002, 2006 and 2010. NHL players will not be attending the Olympics in 2018. It might be an opportunity to play in those games or, at the very least, be part of the squad. This may be his most rewarding option.
Snow and Seidenberg may make a decision soon. Seidenberg has had a nice run in the NHL. The 36-year-old defenseman has played 833 NHL games and earned a Stanley Cup ring with the 2010-11 Boston Bruins.
The Isles want to keep Joshua Ho-Sang? This is what they'll have to do to make that happen. It won't be easy but it will be worth it to have Ho-Sang on the line.