The halfway point of the season is a great time to make moves with your fantasy football roster. What should you do? We've got you covered.
We are now halfway through the NFL season and it's time to strengthen our fantasy football rosters for the playoffs. If you are weak at a particular position or have players that you will never play on your roster, it's time to move them for help elsewhere.
Trading for a player is a great way to help your roster but so is cutting a player who is underperforming and adding a more productive free agent. Here is a list of players you should trade for, cut or bench.
Trade For
Michael Thomas, Wide Receiver, New Orleans Saints
Thomas has been solid all season but he isn't scoring touchdowns, which is hurting his value. Thomas is outside the top 15 in scoring at the wide receiver position, but I believe his best football is ahead of him. By the time the fantasy playoffs roll around, he'll be facing the Atlanta Falcons and New York Jets, teams with bottom 10 pass defenses.
Packaging an extra top 25 running back with a top 25 wide receiver should be enough to get Thomas. When it comes to the playoffs you want elite talents in good match-ups, Thomas is someone you want on your roster.
Jordy Nelson, Wide Receiver, Green Bay Packers
I know he doesn't have Aaron Rodgers throwing him the ball anymore but Nelson is still a top talent at the position. Brett Hundley is coming off a bye which means another week to get more reps and more comfortable in the offense. The Packers still want to throw the ball and Nelson should be Hundley's security blanket. He might not get the multiple touchdown games and 25-plus point fantasy games like he did with Rodgers, but he should continue to be a top 15 receiver for the rest of the season.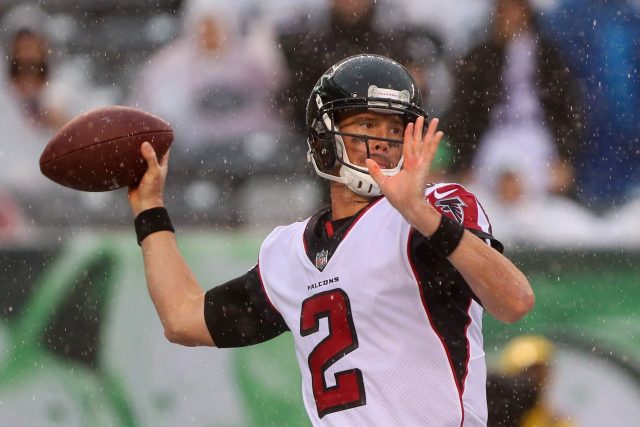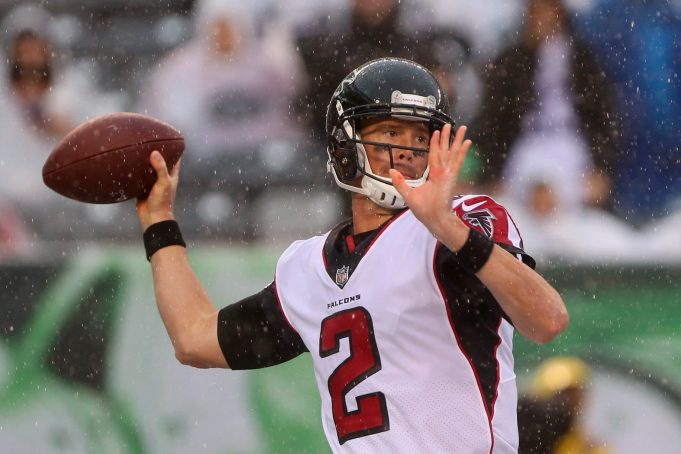 Cut
Matt Ryan, Quarterback, Atlanta Falcons
Ryan is 25th in scoring for quarterbacks and it won't get much better going forward. The whole offense is struggling without Kyle Shanahan. Steve Sarkisian is starting to make everyone who owns an Atlanta Falcon in fantasy start to drink. Ryan has just nine touchdowns and only one 300-yard passing game through week 8. He has little value at this point and you shouldn't be wasting a roster spot on your team unless you are in a deep league.
Randall Cobb, Wide Receiver, Green Bay Packers
Cobb doesn't have more than 45 receiving yards in any of his last four games—and he doesn't have more than 30 in either of the two he's played with Hundley under center. Nelson and Davante Adams will get more red-zone targets than Cobb. He wasn't doing much with Rodgers and there isn't any reason to believe he will now that Rodgers is out. It's time to cut Cobb because there isn't a scenario where you will play him.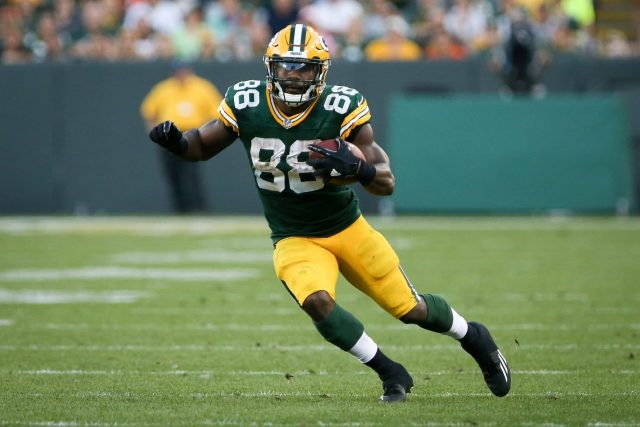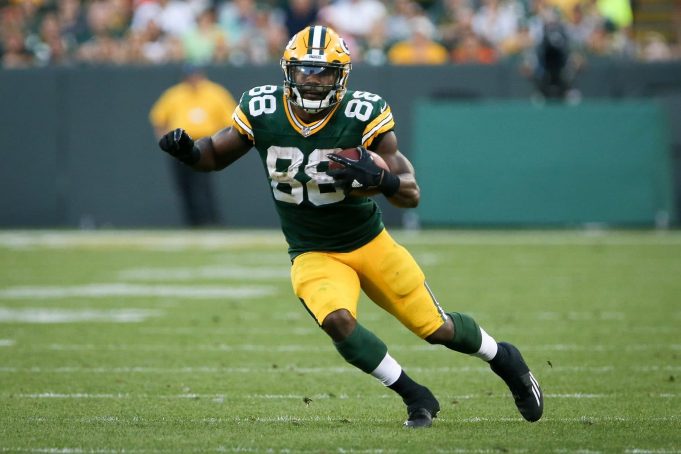 Bench
Ty Montgomery, Running Back, Green Bay Packers
This has nothing to do with Rodgers, it has to do with his performance and Aaron Jones. Since week two, Montgomery doesn't have more than 35 rushing yards in a game and only has one rushing touchdown. Jones has 72 carries and three touchdowns since Week 4. Montgomery will still be involved, but not nearly enough to help our fantasy teams.
Pierre Garcon, Wide Receiver, San Francisco 49ers
The move to QB C.J. Beathard has not been kind to Garcon. With Beathard taking snaps, Garcon has no more than five catches in a game and hasn't topped 55 yards. Not to mention he hasn't scored a touchdown all season long and the offense is a mess right now. He has a horrible schedule and will face some of the best corners in the league. Sit Garcon now because he won't give you much production.