If you've been thinking about making a trade in fantasy football but haven't yet, now is the time to seriously consider making a move.
Week 7 is behind us and we are one week closer to the fantasy playoffs. This is the time of the year that I like to look at the other rosters in the league. I want to see who has extra depth at running back and wide receiver. If I need help at a position, I will start to talk to them about a trade.
Very few of us have the perfect roster and we need to bolster our rosters, at least at one position, if not more. Here are some players who you should look to target in trades.
Drew Brees, Quarterback, New Orleans Saints
Brees was drafted as a top-four quarterback but hasn't played like one, as he sits as the 14th-best fantasy QB this season. But his schedule is one of the best for quarterbacks for the rest of the season. From Week 9 through the end of the year, he faces seven pass defenses that rank in the bottom-half of the NFL. In the fantasy playoffs, he faces the Atlanta Falcons (twice) and the New York Jets. The Saints' improved running game will only help him and he will finish the season as a top-five QB from this point forward.
Derrick Henry, Running Back, Tennessee Titans
DeMarco Murray has been bothered by injuries all year long and he hasn't been playing well. Henry has been cutting into Murray's workload and is ready to take over as the featured back. Henry would be a top 10 running back if he is given the job and this may be the last week that you can get him cheap. He will be a second-round pick next year so go after him now, especially if you play in a keeper league.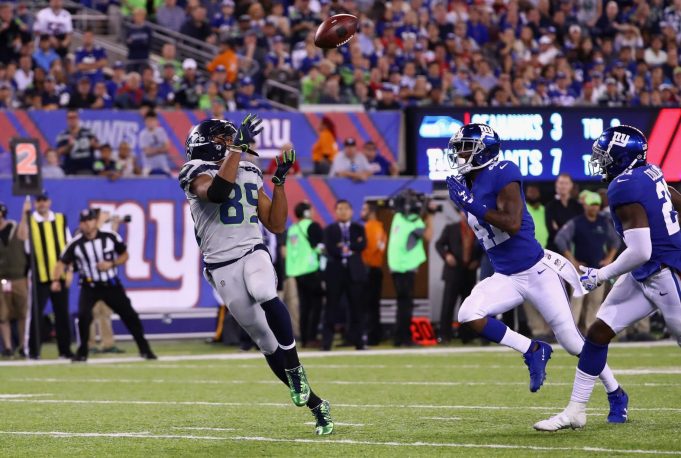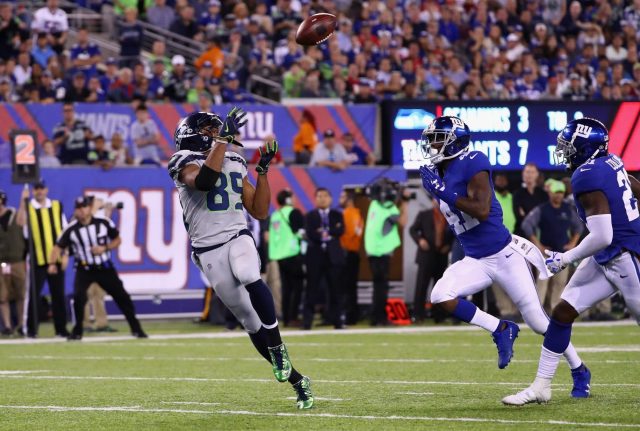 Doug Baldwin, Wide Receiver, Seattle Seahawks
Baldwin hasn't killed your team so far if you owned him but his owners aren't happy that he is outside the top 30 in fantasy points for wide receivers. For whatever reason over the last three seasons, the Seahawks play their best football in the second half of the season. Seattle can't run the ball and will be forced to pass it. He will finish the season top 10 in targets and has shown in recent years that he can be a touchdown-scoring machine. He has better value in a PPR league and can be a top-tier option at receiver.
Aaron Jones, Running Back, Green Bay Packers
The Packers have finally found their starting running back. The Ty Montgomery show was fun while it lasted but now they have a true three-down running back in Jones. The loss of Aaron Rodgers will mean the Packers will have to run a little bit more than usual but there will be enough work available to make Jones a number two or flex-worthy option. There's a reason why they drafted Jones and that was to take over the starting job and it happened sooner than they were expecting. The Packers are still talented enough on the offensive side of the ball to be fantasy relevant.