Here are the five factors that'll make or break the New York Knicks' chances at a successful 2017-18 season.
C
armelo Anthony is gone and
Kristaps Porzingis
is at the center of all things blue and orange. Some new faces are in and some notable faces have departed. And the reoccurring notion surrounding this new-look New York Knicks team is that they're a rebuilding bunch, one that isn't playoff bound.
However, head coach Jeff Hornacek and the Knicks are still going to attempt making a playoff run, whether that be realistic or not. Here are the five key factors that'll make or break their chances at doing so and, at the very least, have a successful season.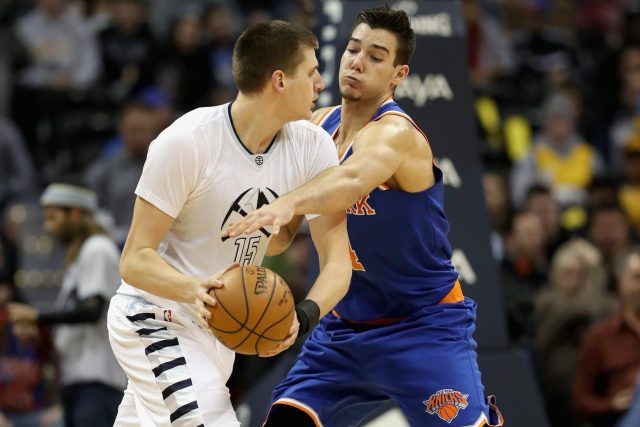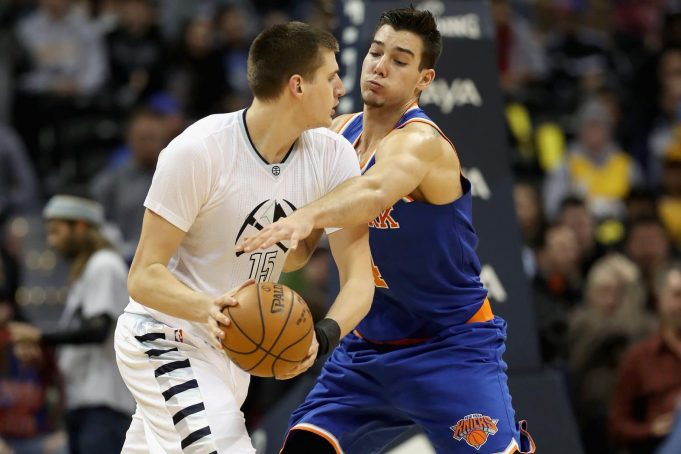 Interior Defense
Last season, the Knicks surrendered the eighth-most points per game in the NBA (108.0). The one facet of their defense that just so happened to be amongst the league-best was their ability to defend the three. Finishing the year seventh in opposing three-point shooting percentage (34.8 percent), the Knicks were able to limit the opposition's ability to beat them from beyond the arc. However, the Knicks' interior defense was the utter opposite, surrendering the seventh-most points in the paint (46.1).
Collectively, the Knicks' interior defense was abysmal. Rookie center Willy Hernangomez struggled to stay on his feet, Joakim Noah was taken advantage of in the paint — which isn't what $72 million was supposed to buy the Knicks — and even Porzingis was a bit lackadaisical defending in the post.
While trading him advanced their youth movement, Anthony's departure brought in two guys in Enes Kanter and Doug McDermott who can score but aren't sound defenders. Being thrown into the frontline logjam that features free agent signee Michael Beasley, Porzingis, Hernangomez, Noah and Kyle O'Quinn, this Knicks' team looks like a bunch that will struggle immensely on defense.
The plethora of frontline players the Knicks have must step up and buckle down defensively or else they may give up the most points in the league in the paint. Seriously.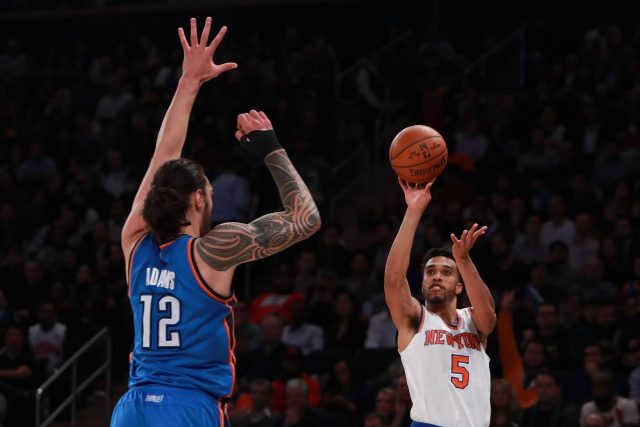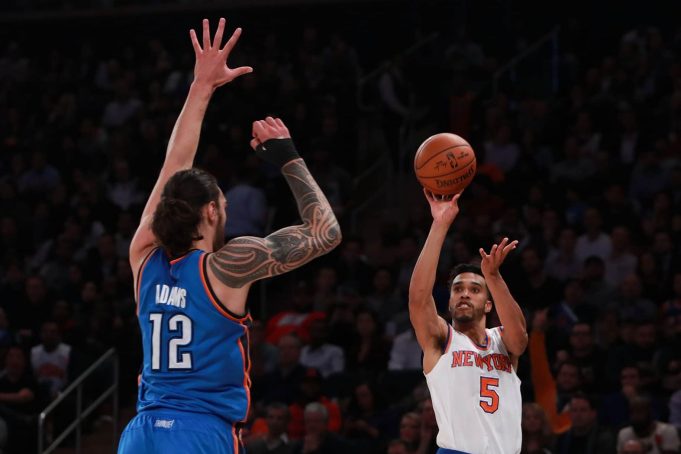 Three-Point Shooting
Last year, the Knicks were 21st in the NBA in three-point shooting percentage (34.8). Yes, they held teams to the same percentage from long-range that they shot themselves. But in order for their offensive play to pose a respectable and real threat to opposing defense's, the Knicks will have to improve from long range.
Doing so entails improvements from returning players, as well as new arrivals. A healthy Lance Thomas, Courtney Lee working off a successful 2016-17 season and potentially an improved Porzingis should assist Hornacek and the Knicks' efforts in improving from long-range. Free agent signee Tim Hardaway Jr. will also have to become more consistent with his outside game. The addition of McDermott, though, should give them a boost from deep.
A career 39.4 percent shooter from beyond the arc, McDermott is accustomed to spotting up and attacking the rack as well. However, the Knicks will need more than just McDermott to provide an outside shooting presence. They cannot be a one-man show; a collective improvement towards shooting with efficiency will be crucial.
Obviously, the Knicks are now Porzingis' team. Going into his third year, Porzingis has showcased an intriguing skill set and has pulled off a number of highlight reel plays.
Ranging from his uncanny ability at 7-foot-3 to play beyond the arc, attack the rack and even pose as a shot-blocking threat, Porzingis has shown he has all the tools to be a building block for the franchise. However, he does have his flaws.
Despite his intriguing skill set, Porzingis is still not adept at creating his own shot or posting up. When doubled teamed, he is forced to either force up a shot or give up the ball, and also struggles to get himself open for good looks when the center of attention.
Defensively, Porzingis has to become a more well-rounded product. While he's averaged 1.9 blocks per game two years in, he struggles to stay on his feet and is not a great post-defender.
Overall, the sky is the limit for the 22-year old Latvian big man. But the reality is that Porzingis has to improve his game—and in a big way—if the Knicks are going to make a big first step toward contending with him as the focal point. But his offensive play and defensive commitment aren't the only critical factors this team's success rides on.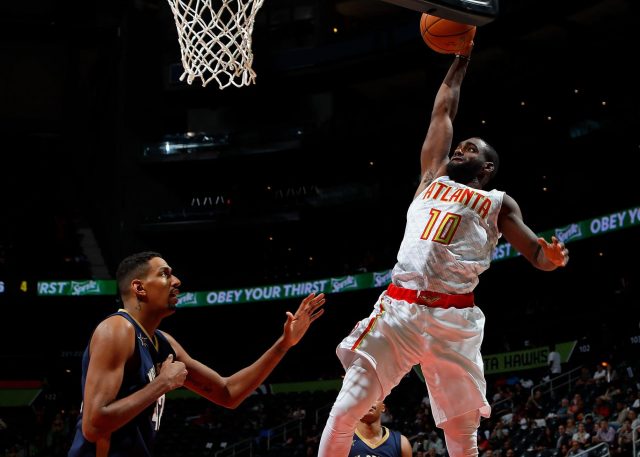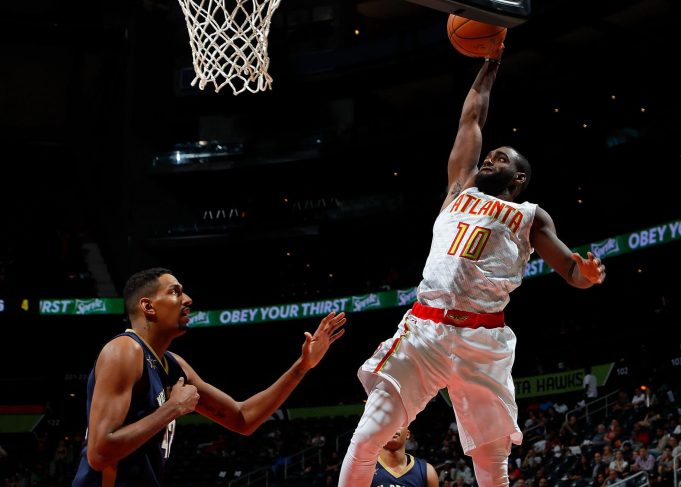 Finding Go-to Scoring Options Behind Porzingis
While the Knicks' offense will be centered around Porzingis, they will simultaneously need others to step up behind him.
The Knicks are a team that has no identity, especially offensively. But that just means others have to make names for themselves. One player that has a golden opportunity to do just that is Hardaway.
Inking a four-year, $71 million deal in free agency, the Knicks are expecting Hardaway to have a big season and rightfully so. Anthony is gone and the Knicks are going to need scoring behind Porzingis.
He's more of a complete scorer than he was when the Knicks traded him away in 2015, one who can attack the rack and play on the outside when he has to. In addition to Hardaway, the Knicks will rely on Kanter, Lee, Beasley and even Ramon Sessions to score buckets. But it's going to take more than one player to build an offense that's a force to be reckoned, whether Porzingis plays at an elite level or not.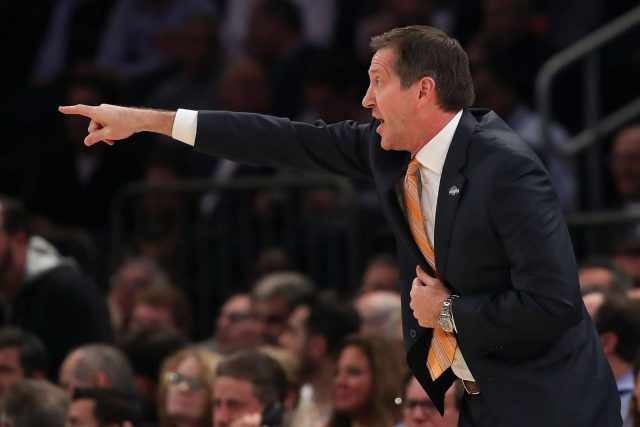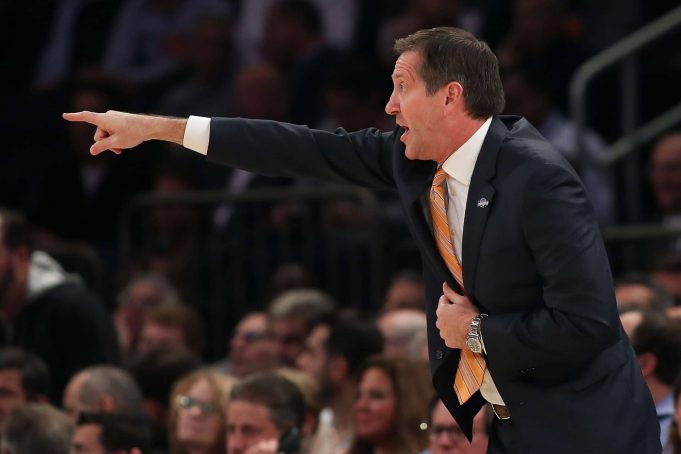 Not Giving Up On Jeff Hornacek
The 2017-18 season does not look like a year that offers championship or even playoff aspirations for the Knicks. But the year is an important one for Hornacek, who needs his players to stay by his side through good times and bad.
Last year, Hornacek endured a number of distractions both on and off the court with his squad. Ranging from the management-player drama involving Anthony, Derrick Rose going AWOL and even the triangle offense being forced upon him, the coach was dealt a rough hand. This year, while maybe one that doesn't spell success, features no distractions.
Hornacek has a young squad with a lot of potential upside, but one that is also, as a whole, below-average defensively. So this year Hornacek and the Knicks' coaching staff will certainly have to get their roster to improve on that end of the floor, but they also need them to essentially trust the process.
With Phil Jackson out the door and the tag team of Steve Mills and Scott Perry calling the shots, the Knicks could potentially see a coaching change at year's end if their season plan isn't executed.
Could former Cleveland head coach David Blatt, who played basketball with Mills at Princeton University, be waiting for the call? When new organizational faces enter, they tend to bring in coaches and people they have ties to, which Hornacek and Mills do not have with one another. If he cannot get the Knicks to be competitive on the defensive end, Mills and Perry may part ways with Hornacek after the regular season
In order to secure his job, Hornacek needs his group of guys to play with a commitment on the defensive end night in and out, but also not give up on the season, no matter how bad things might get.