Jeff Hornacek's 2017-18 assessment should be based on how the New York Knicks fare defensively, not wins and losses.
J
eff Hornacek is entering year two of his three-year deal as head coach of the New York Knicks. With management putting pieces in place that favor a rebuild, it'll be difficult for Hornacek to help facilitate a postseason run — making it impossible to get on him if-and-when the Knicks fail to do so. But what he can be assessed on is how the Knicks fare defensively.
Last year, the Knicks' Achilles heel was their defense. Surrendering the eighth-most points in the Association, the Knicks' inability to collectively limit the opposition's offensive production was the biggest reason for them missing the playoffs for a fourth consecutive year. Improving on that aspect of their game this year will be a challenge.
Outside of Courtney Lee, Lance Thomas, Kyle O'Quinn and rookie Frank Ntilikina — depending on whether he answers the call or not — the Knicks don't possess a roster adept at defending with ease.
However, what the Knicks do have going for them is that their core consists of youthful players that have potential upside on that end of the floor.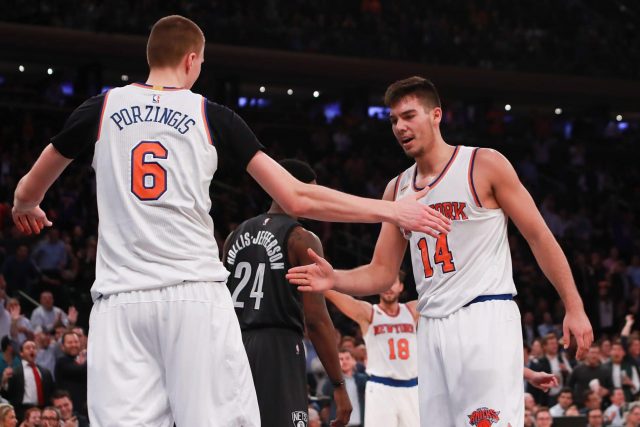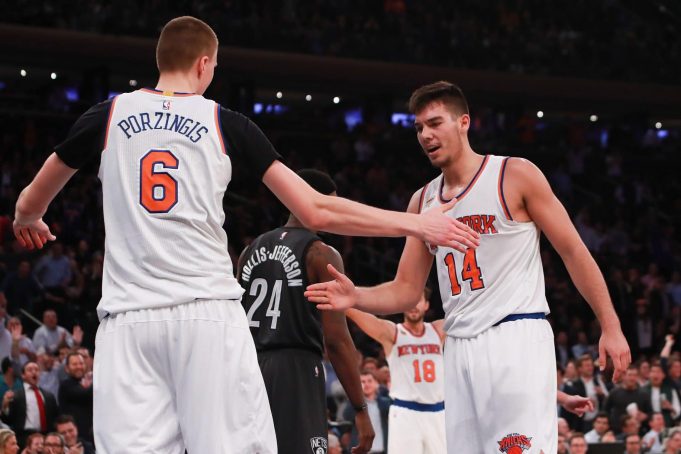 While Kristaps Porzingis has shown he can be a shot-blocking presence, he still has holes in his defensive play. He needs to work on defending one-on-one and staying on his feet. But he's just 22, so he is still young enough where he can improve that part of his game.
The other younglings that are key pieces of the Knicks' core include Willy Hernangomez (23), Tim Hardaway Jr. (25) and Ron Baker (24). All three, Hernangomez and Hardaway especially, aren't sound defenders. The newest Knicks, Enes Kanter (25) and Doug McDermott (25) are also not established or above average on that end of the floor.
Collectively, the Knicks core isn't a group that appears to be a defensively savvy bunch. But what's working in their favor is their young legs.
It becomes increasingly difficult for players to become well-rounded or respectable defenders as they age, which is why the Knicks need to stress improvement on that end of the floor this season.
The one aspect of the Knicks defense that stood out in a positive way was their ability to defend the perimeter. Holding opponents to 34.8 percent shooting from beyond the arc — which was seventh-best in the NBA — the Knicks were able to limit teams' ability to beat them out on the perimeter. And in what's portrayed as a defensive upgrade in Ntilikina over Derrick Rose, that perimeter defense should be able to hold its own yet again this year. As a result, interior and post defense needs to be stressed.
With Porzingis and either Kanter or Hernangomez starting on their frontline, Hornacek and company must get their bigs on the same page so they don't get taken advantage of down low. If they can, in fact, become more consistent, the Knicks could begin to establish a well-rounded and respected defense.
Ultimately, it's unfair for a head coach who's in the midst of a first-year rebuild, like Hornacek, to take heat for a team's struggles. And with the young roster the Knicks have assembled, chances are they're not going to be a playoff team. But Hornacek's season assessment can, however, be based on how his team fares defensively. While they appear to be a bunch that will struggle, it's not impossible to make them more of a threat on that end of the floor.
This Knicks team has no identity at the moment and when you have to start somewhere, defense is the way to go. And per Adam Zagoria, the veteran Thomas says that fans will enjoy watching the team "grind" — which would be a welcome change at the Garden.