With New York Knicks opening night only a few days away, Kristaps Porzingis asserting himself early only highlights the list of expectations.
On Thursday night, the New York Knicks will kick off the NBA season by traveling to Oklahoma City to face the Thunder. After an offseason filled with controversy, the Knicks enter 2017-18 ready to rebuild around their young superstar Kristaps Porzingis and newest star prospect in Frank Ntilikina.
As the door shuts on the Phil Jackson/Carmelo Anthony era, basketball fans are hungry for the next chapter and with this squad going right up against Melo to start things, here are four expectations for the Oct. 19 opener against Russell Westbrook and company.
1. Kristaps Porzingis Marking His Territory
Carmelo Anthony is gone and the keys to the kingdom belong to KP.
We are all pretty confident that management made the right call taking Porzingis' side and axing Phil Jackson, but now is the perfect opportunity to reinforce that idea. The Knicks don't have a very a high ceiling for 2017-18, but all eyes will be on Porzingis and not only whether he can take the next step to superstar status, but if he can hold up over the course of an 82 game season.
What makes it even more poetic is that he gets the opportunity to do it against the most recent face of the franchise in game one.
In his two career opening night games, Porzingis has a relatively pedestrian stat line: 16 points per game, 1.5 blocks per game and six rebounds per game. We all expect Porzingis to be more dynamic scoring and rebounding the ball this year, so posting a nice 20-10 effort would be the perfect way to get things started. Even more impressive would be if Porzingis and co. could spoil opening night for the new look Thunder — a team expected to be serious contenders in the Western Conference.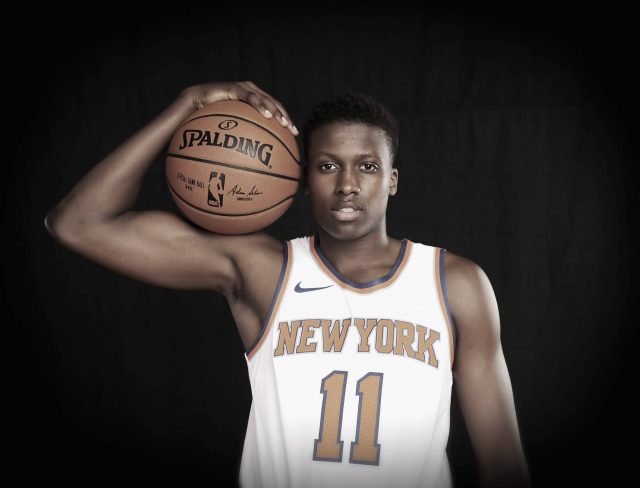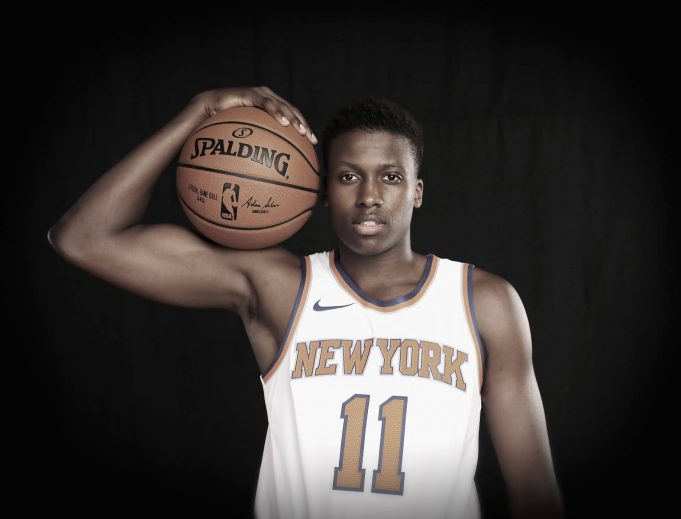 2. Frank Ntilikina Actually on the Court
Well, we know that New York's newest point guard Frank Ntilikina is young, athletic and filled with loads of potential. What we don't know is whether he is going to be bogged down by injuries for the next six months.
Thanks to a knee issue, Ntilikina missed the entire Summer League and has been limited to one preseason game. As as a result, we haven't had the opportunity to get an extended look at the former French League star.
The good news is that the eighth overall pick is expected to play come Thursday which is a relief to anyone holding their breath about the long-term health of what could be a future star for this franchise.
With the Knicks emphasizing Ntilikina as one of their franchise building blocks going forward, it is imperative that he is on the court as much as possible, developing into the player we all hope he can be.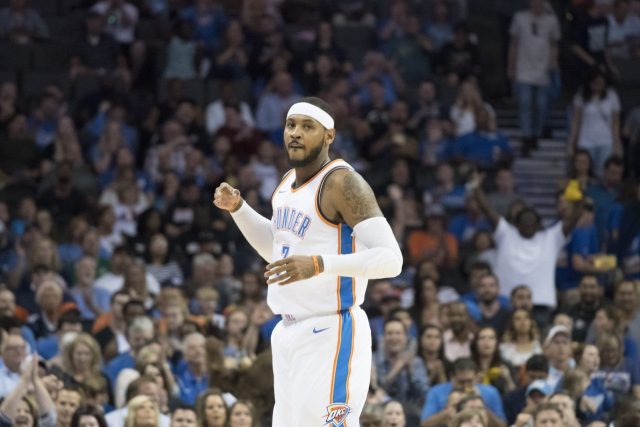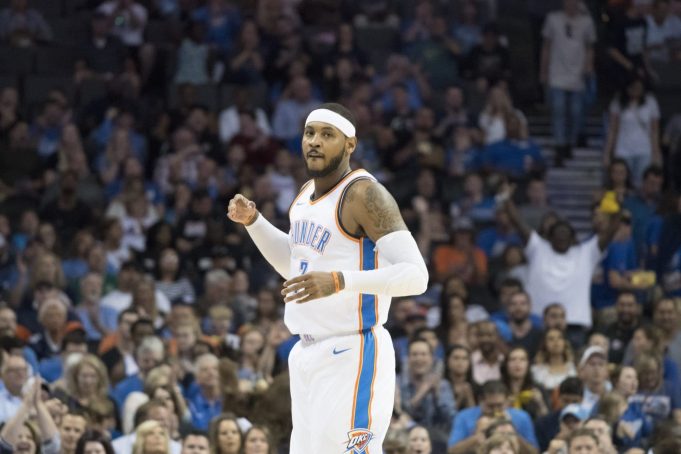 3. New Team Same Melo
With Phil Jackson and Carmelo Anthony gone, the Knicks were finally able to rid themselves of the outdated triangle offense and a perennial ball stopper. When the ball fell into Melo's hands, the team became significantly less interesting as we had to stomach watching him chuck almost 30 shots a game with mixed results.
Phil's departure has given Jeff Hornacek the flexibility to run the offense the way he sees fit. And with Melo out the door as well, he doesn't have to worry about appeasing a superstar that just isn't the right cog for this machine either.
However, what would be upsetting would be to see a rejuvenated Melo come out and shoot the lights out with Oklahoma City. The Knicks handled trading Anthony just about as bad as you can imagine, destroying his value in the process, and taking pennies on the dollar in the deal that shipped him away. If he is able to come out and perform at a high level for Oklahoma City, it will almost certainly breed a rise of second-guessers and many of us may start to ponder if we are actually better off without the ten-time All-Star.
The worst case scenario being if he does the following on opening night, which just so happens to be against the Knicks.
4. Some Sort of Offensive Continuity
Ever since the Knicks acquired Carmelo Anthony (this statement is becoming a recurring theme), it has been almost painful to watch them on the offensive end. Carmelo Anthony's insane usage rates killed any sort of offensive continuity this team ever head and almost always resulted in inefficiency and ultimately gut-wrenching losses.
Porzingis is now the center of this club, but is not even remotely as ball-dominant as Anthony was. With a roster comprised of young players who all have unique skills to bring the table, it would be extremely rewarding and entertaining to see a return to a free-flowing, fast-paced, unselfish offense featuring open shots, off-the-ball movement, and extra passes.
A lack of a superstar-driven lineup may not make for the most competitive team in the league, but it could certainly give a bunch of young guys the opportunity to have fun and share the ball.