Don't overthink it, New York Jets fans. Nobody can argue the importance of a franchise QB, but a winning culture is just as critical.
F
ootball is one peculiar game. Just take one glance at the 2017 New York Jets.
Everybody's darling to go winless, 0-16 during the 2017 NFL campaign, has shoved it back in the face of every doubter and so-called expert that went nuts over the course of the six-month offseason. At 3-2, they've already exceeded (far in some instances) expectations.
But these are the Jets. Not everything can be packaged pretty with one green bow wrapping it all together.
Instead of smiling faces and joyous occasions, fans are rueing the day this tankalicous group dared to win a few contests.
These are the Larry David fans — the fans who must curb that enthusiasm at every turn and explain whole-heartedly that going 0-16 and picking up that franchise-quarterbacking savior is much more profitable than going through a surprising feel-good season.
"I gotta go with the Jew." -Larry David wants @NYJets to draft Josh Rosen over Sam Darnold pic.twitter.com/lRuBgEAwS6

— Dan Patrick Show (@dpshow) October 5, 2017
One win was surprising — coming in Week 2 against a hapless Jay Cutler and the Miami Dolphins. Two wins was a 1999-esque party that showcased a far-too-spiked punch. Three wins is a downright disaster to these folks.
Why suffer through another mediocre campaign only to be mired in the middle of the league? Why go 6-10 or 8-8 with no legitimate shot at Super Bowl contention and miss out on Sam Darnold or Josh Rosen?
Why … why … why?
Well, it's simple: football is one peculiar game.
In 2001 during a Jets-New England Patriots game up at Foxboro, something so painful happened that it created a legend:
You're welcome, Boston. If not for Mo Lewis's crushing blow on Drew Bledsoe, who knows where Tom Brady would be. (And don't give me the garbage that revolves around the Pats knowing exactly what they had in Tom. If they knew, he would have gone in the first round. You just don't chance greatness like that.)
Instead, Brady was selected 199 overall in the 2000 NFL Draft — a sixth-round QB. Bill Belichick was forced to turn to him and the rest is history. The Pats went on to win the organization's first of five Super Bowls with the dominating B-and-B boys at the helm.
They weren't always great. In fact, these Pats were the definition of "mediocre." Before mediocre, they were dreadful.
It wasn't until Bill Parcells came in to save the day that saw Robert Kraft's organization saved from a potential relocation. He built the franchise from the ground up and eventually into AFC champs. When the Tuna left, mediocrity ensued in the form of 10-6, 9-7, 8-8 and 5-11 seasons.
Where was this mediocre Pats organization traveling prior to the fortunate hit by Lewis?
Look at the Indianapolis Colts. Not only did these guys have the great fortune of choosing No. 1 in 1998 (one year after the Jets thought they had snagged the big prize), but they successfully accomplished the "Suck for Luck" campaign.
Still, Andrew Luck hasn't guaranteed them anything. In signing over-the-hill players like Andre Johnson and Frank Gore instead of shoring up that horrid O-line, the organization is in shambles even with a generational signal-caller.
Post-Merger No. 1 Overall QBs in NFL Draft History: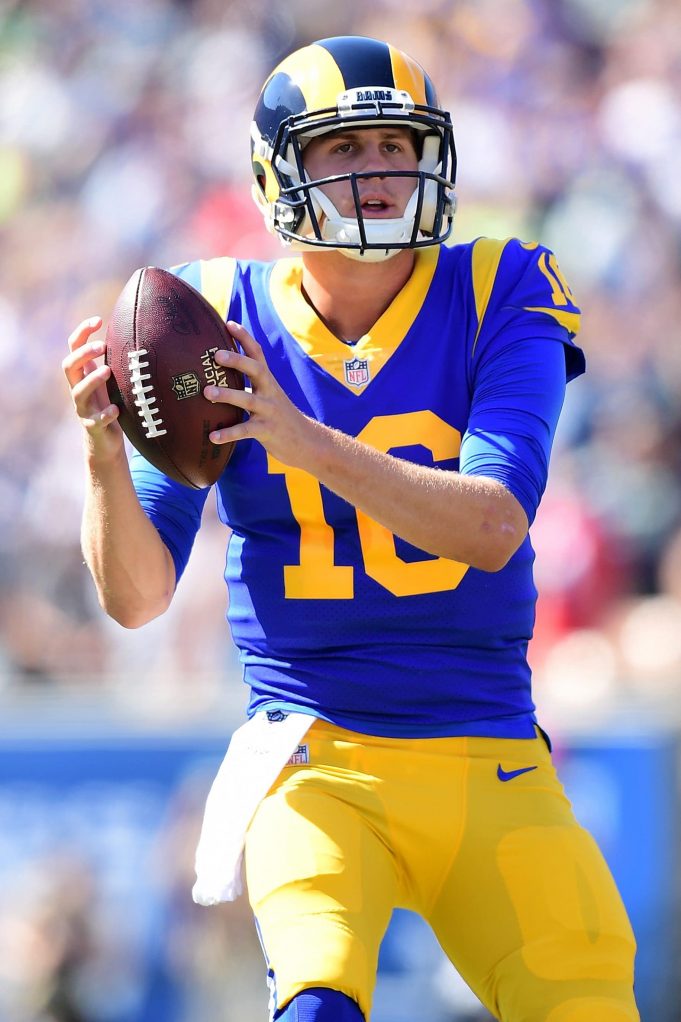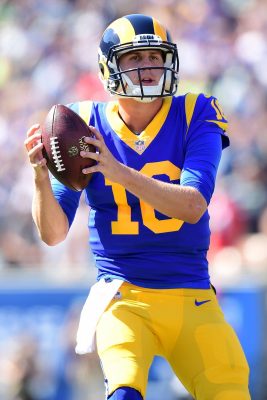 Honestly, who are you really jealous of on the list? Peyton and Eli Manning are surely the two top suspects. Troy Aikman is another. But in recent years, who else gets that football-loving motor going for you?
Recent Super Bowl-winning teams come equipped with franchise quarterbacks. That doesn't mean all franchise quarterbacks are top picks.
Brady, obviously, is the greatest example. Third-rounder Russell Wilson was right there for the taking several seasons ago. Even Aaron Rodgers — arguably the most talented player in the history of the position — didn't go until 23 names had already been chosen.
These guys come at you in all different waves. It's the keen personnel decision-maker who snags one. Does picking higher in the draft help the cause and increase the possibility of the Jets employing their first franchise guy since Joe Willie Namath? Of course. But it also doesn't guarantee it.
And that's what was so annoying about the narrative heading into this season.
The beat writers, the so-called Jets experts hummed the same tune in unison. After witnessing big names like Brandon Marshall, Darrelle Revis, Nick Mangold, David Harris and Eric Decker get thrown to the side, they lost their minds instead of rolling up those sleeves and properly evaluating the Jets young talent. Instead of clapping a few times for the nice gets that were Morris Claiborne and Kelvin Beachum, they pointed fingers and generated the tidy-fitting slogan of "Suck for Sam" that simply rolls off the tongue.
We said it in June and we'll continue to say it again: this Jets roster is greatly improved compared to the 2016 version that fielded a 5-11 record. What Mike Maccagnan did this past offseason was hold his chips back. He didn't completely empty out the cupboard. Instead, he looked at the situation and knew his chances of competing in 2017 were slim-to-none. (Competing for the ultimate prize, that is). Therefore, he made smart under-the-radar signings while building up the youthful talent base.
Jets fans would be in trouble if he had taken the opposite approach — the one that would have showcased him in panic mode, signing vets left and right so he could eek out eight wins and possibly save his job.
His intentions weren't to tank. Only to hold chips back.
But now that they're here, at 3-2 with a chance of sole possession of first place in the AFC East, an opportunity of building a winning culture lies ahead.
As previously mentioned, football's a peculiar game. Just when you think there's no talent in the building, youth sprouts up and a unified locker room starts to believe in the cause. Just when you think the chance of a Sam Darnold or Josh Rosen is gone, a Russell Wilson or Tom Brady-type presents itself.
Yes, drafting No. 1 overall increases the chances of landing that next face of the franchise, but building a winning culture around a hungry, rabid young group is much more critical to future success. And besides, when has a tank-job truly worked in this league (other than Indy's plight with Luck)? This isn't the NBA.
Don't be upset about this season. On a scale of 1-to-10 at the moment, your New York Jets have already reached a 12. If they can somehow beat the Pats on Sunday, fuhgedaboutit.