It's time to make some changes to your fantasy football team, but don't give up on the season yet—there's still hope.
This has been an up and down season in fantasy football through the first four weeks. If your team is off to a slow start, it's time to make some changes to your roster. To help you do just that, I've got a list of players that you should either trade away or for, who you should bench and who you should cut.
Trade Away
I'm not worried about the hip injury that knocked him out of last week's game. I am, however, worried about his recent production. Here are his points in non-PPR scoring to start the season: six, 10, nine and three. The Falcons offense just doesn't look the same this year. He's yet to score a touchdown, which is not what you want out of your first-round pick or keeper. If you can trade him for another top 10 receiver or running back, I would do it in a heartbeat. With all of the recent injuries, it wouldn't be a bad idea to swing a two-for-one deal and add some depth to your team.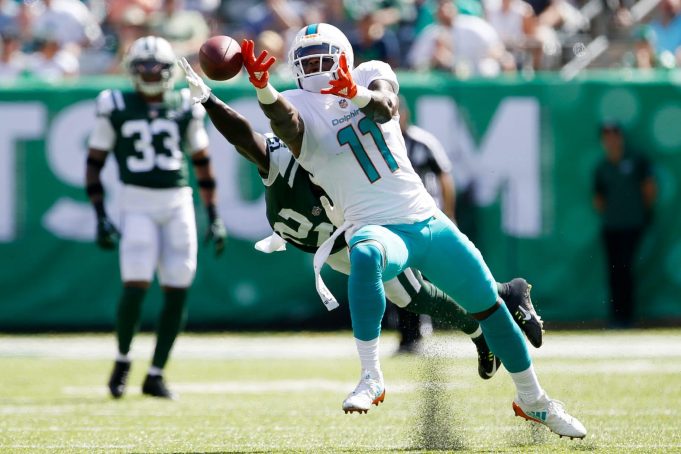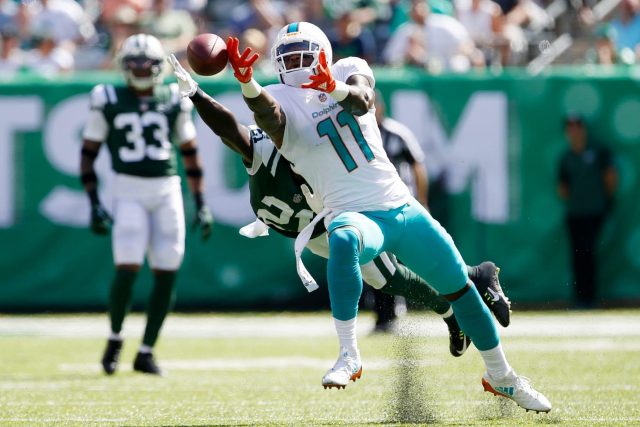 This has nothing to do with DeVante's talent, it has to do with Jay Cutler staying as the starting quarterback of the Miami Dolphins. Cutler looks horrible and if there is a change, Parker's value takes a big hit. He's Cutler's top target and he won't be as productive with Matt Moore throwing him the ball.  His value is still as a top 20 wide receiver and if there is any way that you can trade him for equal talent, I would before it's too late.
Trade For
Andrew Luck, QB, Indianapolis Colts
Luck should be back within the next two or three weeks. If you have been playing quarterback roulette for the first month and need a solid number one quarterback, go trade for Luck. Hopefully, his owner has a solid option at the position but it wouldn't hurt asking on the price for him. The closer he gets to returning, the harder it will be to acquire him. Throw out your fourth running back or receiver and your current quarterback and see if you can do a two-for-one for Luck. He will be a top four quarterback once he returns and can help you win a championship this year.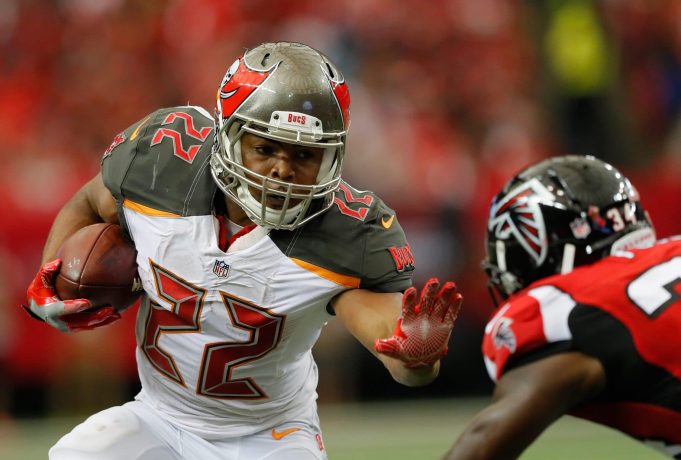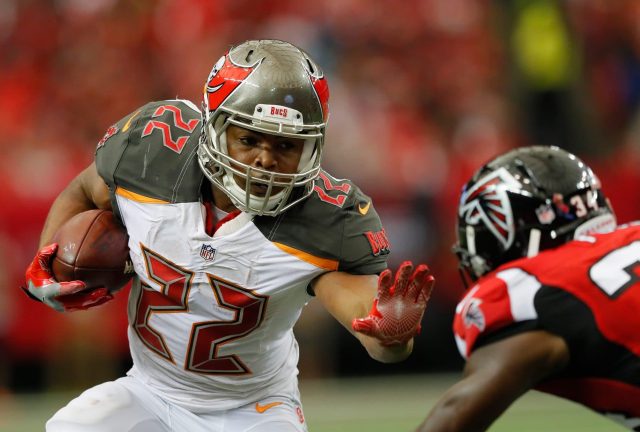 Doug Martin, RB, Tampa Bay Buccaneers
In the two years that Martin was healthy, he has finished as a top 12 running back. Now that his suspension is up he should come back and be plugged into the starting lineup. The Bucs offense has looked good in the first month and he should go back into the workhorse role and see around 20 touches a week. He can be a good number two running back with number one upside. Hopefully, you drafted him and put him away until this point but if you didn't, see what the price tag on the muscle hamster is.
Blount looked like the Eagles top running back against the Los Angeles Chargers. He had 16 rushes for 136 yards to go with one reception for 20 yards. If he scored on one of his goal line carries he would have had a monster game. I except Blount to be the top back for the Eagles moving forward. He can be a solid second running back or a flex player for the rest of the year.
Cut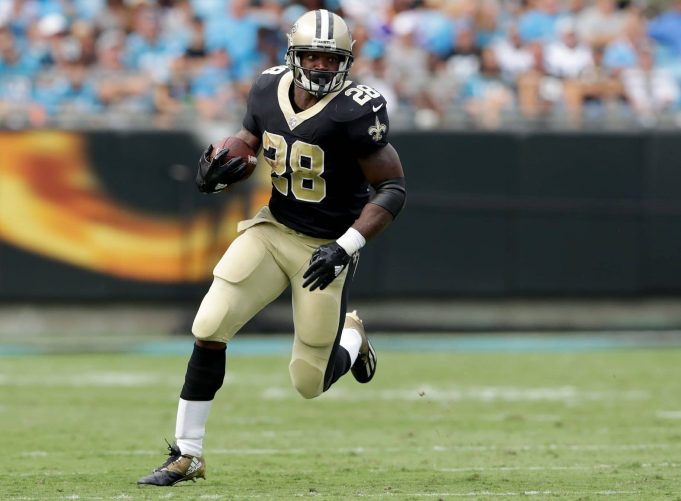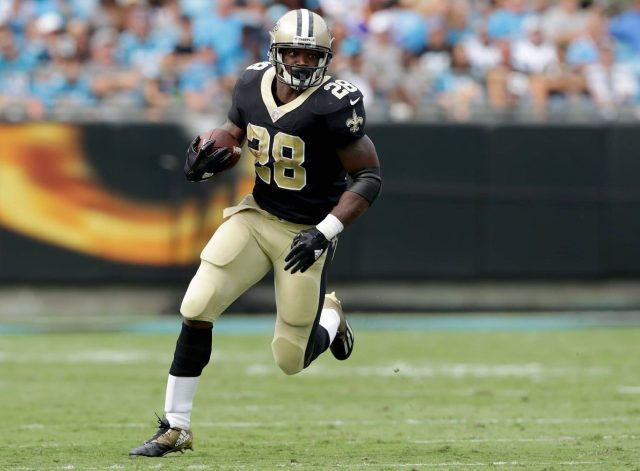 This might be the first "no duh" of the list but the Peterson era in New Orleans has been a dud. I believe he is still talented enough to be a productive running back, but he isn't seeing the workload to be kept on your fantasy roster. It's time to cut ties with AP and this week there are a couple of better options on the waiver wire. Look to add Latavius Murray (available in 81 percent of ESPN leagues) or Peterson's teammate, Alvin Kamara (available in 80 percent of ESPN leagues).
Perkins' biggest strength heading into the season was that he had little competition behind him on the depth chart. Not only has his play been poor to start the season, but now he has Wayne Gallman taking carries away from him and who, quite frankly, looked like the better running back. You won't be able to trade him away and right now he has very little upside. It's time to cut bait with Perkins and I would add Gallman instead.
Bench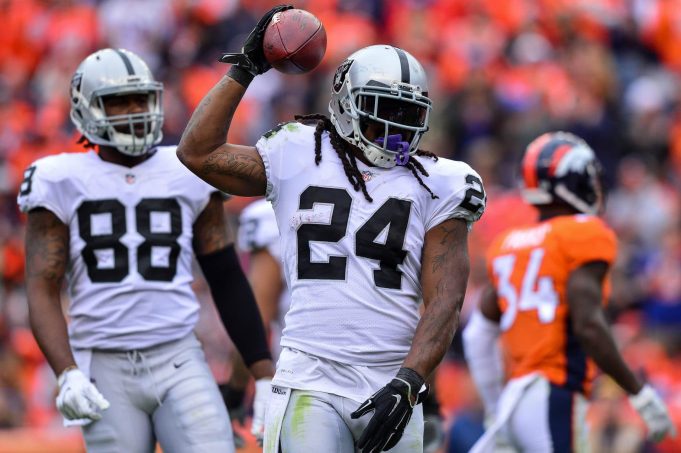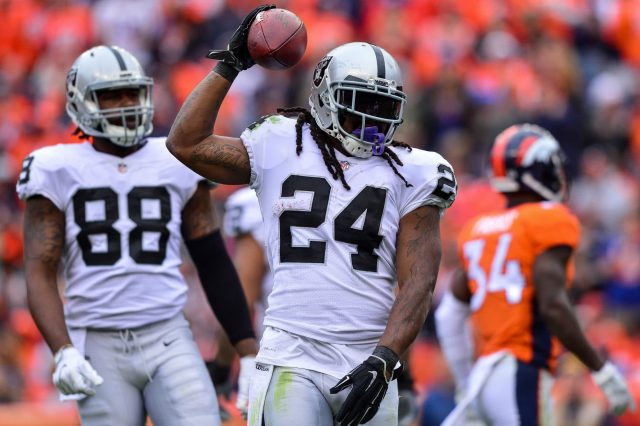 Through four games, Lynch's carries are trending in the wrong direction: 18, 12, six and nine. Not only is he not getting the workload but his production is going down every week, rushing for 76 yards, 45 yards, 18 yards and 12 yards. With back-to-back one point performances, it is getting difficult to start 'Beast Mode.' I wouldn't cut him but it's time to bench Marshawn until he gets more involved in the offense.
Big Ben has put up 18,17,13 and 12 fantasy points through four weeks. Yes, three of the four games have been on the road but that is no excuse with the weapons that he has. I wouldn't start him again until at least Week 10; he has a nice schedule towards the end of the season but before then he needs to stay on your bench. His next four starts are against good defenses and I don't see him topping 20 points in any of these games. Keep Ben on your roster, he will give you value late in the season.