Some people disregard the later rounds of Fantasy Football drafts. That's a mistake. There are some diamonds in the rough to be found.
When I get late into a draft I look for one thing: upside. I'm not looking for safe picks who will score between five-to-nine points a week. I want players that, if an injury occurs or they receive more playing time, will become one of the top 10-15 players at their position.
Another reason to take chances on these players is that if they do go off early in the season, you can trade them away for players who are underperforming and you know can bounce back.
Remember Marvin Jones last year? He averaged six catches, 136 receiving yards and scored two touchdowns in his first three games. He was a top five fantasy receiver to start the year. If you sold high on him, you got great value in return.
The players on this list can do the same thing but, unlike Jones, can maintain that level of play throughout the season. These are high-upside players who are being drafted outside the top 30 at their position who can help you win your league.
This is the most obvious name on this list and the only one that I will draft in every league that I'm in. Not only is Henry a big, powerful running back but he can catch the ball better than most realize (he caught 86.7 percent of his targets last year). Henry has everything that fantasy owners want in an RB except a starting job. Plus, the Titans have a good schedule for fantasy running backs this year.
The reason you draft Henry is his upside. If DeMarco Murray gets hurt and has to miss any time, Henry will become a top 10 running back right away. He does well against stacked boxes and is the type of back who can get 25 touches and won't slow down in the fourth quarter. If you drafted Murray or LeSean McCoy, Henry is the perfect player to have.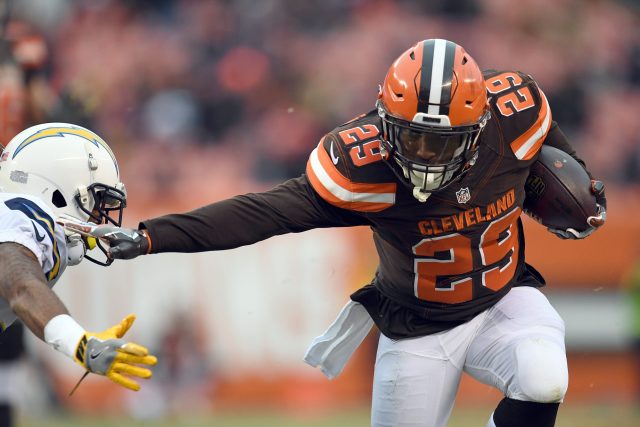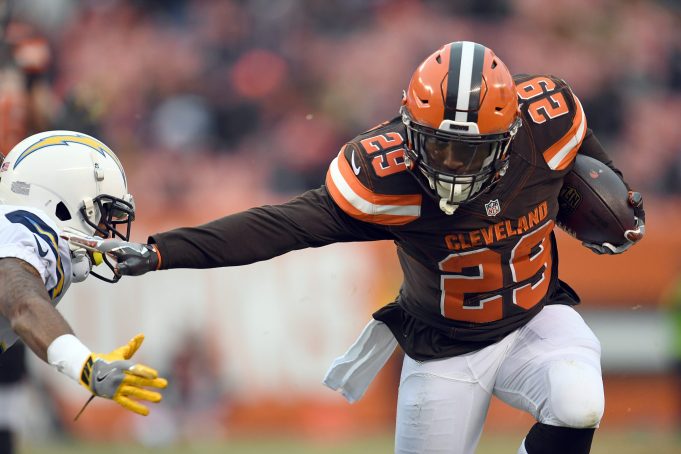 Johnson is the best offensive weapon that the Cleveland Browns have. His value sky rockets into the top 25 in PPR leagues. He will spend time in the slot this year because of how good his hands are. But Johnson is more than just a pass catcher, as he's averaged 5.5 yards per carry over his career. If he carries the ball 10-15 times a game and remains a target in the passing game, he can easily be a top 12 running back.
Isaiah Crowell might be the starting running back for the Browns, but Johnson is going to cut into his playing time. Duke reminds me a lot of Brian Westbrook, who was a dominant fantasy force for the Philadelphia Eagles. He's small, quick and being able to play in the slot helps him get more touches.
If Moncrief and Andrew Luck can stay healthy, he's got the ability to be a top 15 wide receiver in fantasy. He's scored 13 touchdowns over the last two seasons while being the second option in the passing game. Last year, he reached the end zone seven times in just nine games. That's what you call a touchdown machine.
At the moment, Moncrief is a top 35 receiver. But if T.Y. Hilton goes down with an injury, he will jump inside the top 20 at the position. It's rare to handcuff wide receivers, but if you draft Hilton, you must draft Moncrief.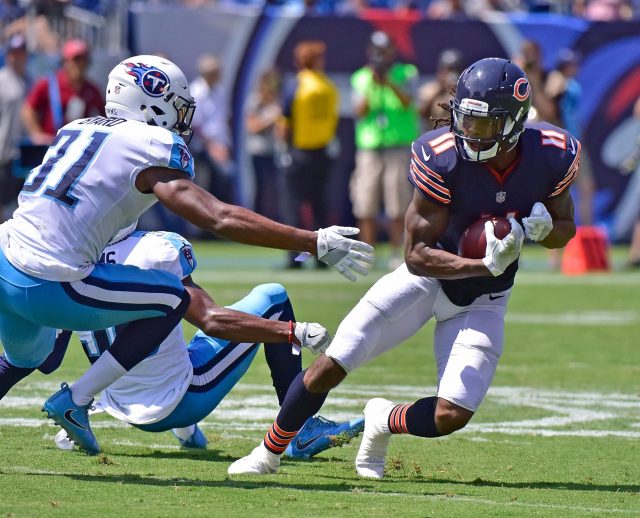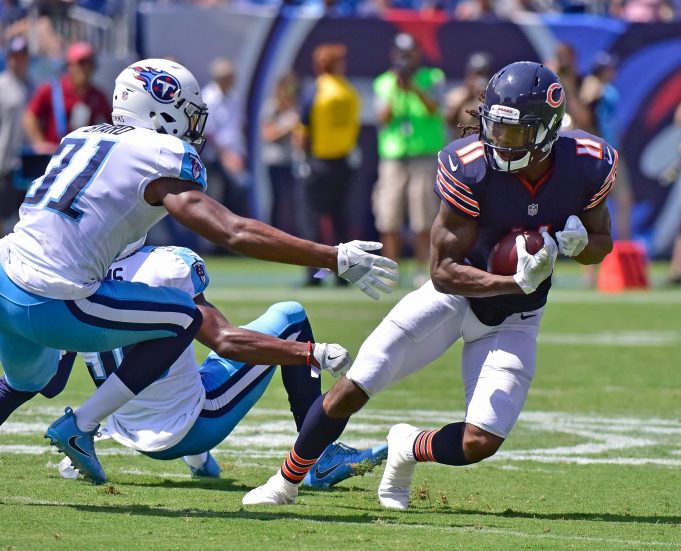 White's stock is about to skyrocket, as he's going to take the injured Cam Meredith's spot in Chicago's starting lineup. Injuries have limited him since the Bears took him seventh overall in the 2015 NFL Draft, but they need to see what they have in him this year and I can see them force feeding him the football.
He was a trendy sleeper before Meredith's injury but now he will have little competition for targets. There's no reason, if he is healthy, that he can't see over 125 targets this season. He is a big receiver who can be a good red zone target for whoever the Bears start at quarterback. White is going late in drafts and is the high-upside, low-risk kind of player we're talking about.
Fantasy football is won by whoever scores the most points (you're welcome for that advice). Touchdowns are the quickest way to rack them up. Stills has 20 career touchdowns in only 60 games. Jay Cutler isn't that big of a downgrade for Miami's receivers and if he starts to target Stills more than Jarvis Landry, he'll make a big jump in the rankings.
It's not unusual for a Cutler-run offense to have two relevant receivers. Right now, the two obvious names are Landry and DeVante Parker, but that can all change by Week Four. Stills has already shown that he can find the end zone and could quickly become one of Cutler's favorite targets.