With the season inching closer and closer, here's how the New York Islanders' playoff chances shape up.
General Manager Garth Snow made a splash at the beginning of the offseason by acquiring Jordan Eberle from the Edmonton Oilers in exchange for struggling forward Ryan Strome.
Since then, however, the Islanders have been dead silent when it comes to moves. The Matt Duchene trade rumors are all but dead (not the chance of acquiring him, just the rumors), but talk is expected to pick back up once training camp starts to roll around.
New Kids on the Blueline
As the Islanders roster currently stands, they have upgraded their top-six by bringing in Eberle, but their defense takes a hit on paper after moving Travis Hamonic to the Calgary Flames. It's unclear whether or not this move will hurt or benefit the Islanders down the stretch. When Hamonic missed significant time through the second half of last season, the Islanders defensive numbers actually improved. Adam Pelech was awarded significant playing time and the defense noticeably improved.
In addition to Pelech, Ryan Pulock will likely be a mainstay next season. With Hamonic out, a roster spot has opened up for a young defenseman to claim. Also fighting for a spot is Scott Mayfield, who saw limited action in 2016-17 (25 games) but is in the mix to make the team out of training camp.
It's all a group of uncertainties for the Islanders defensively, but it's about time the kids get a fair look.
The Forwards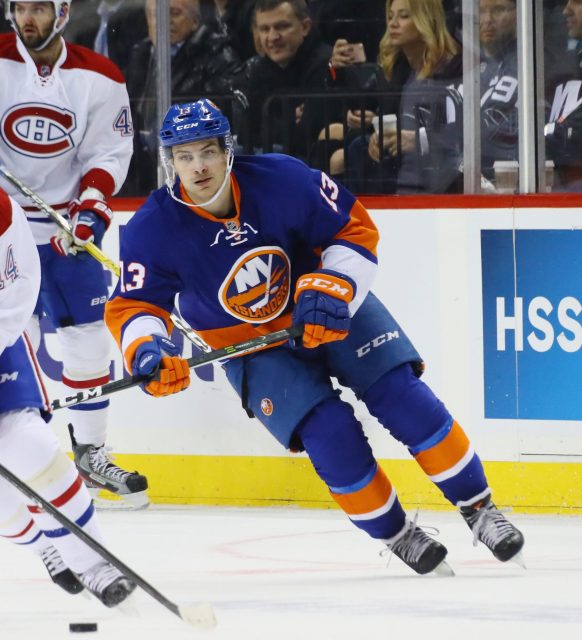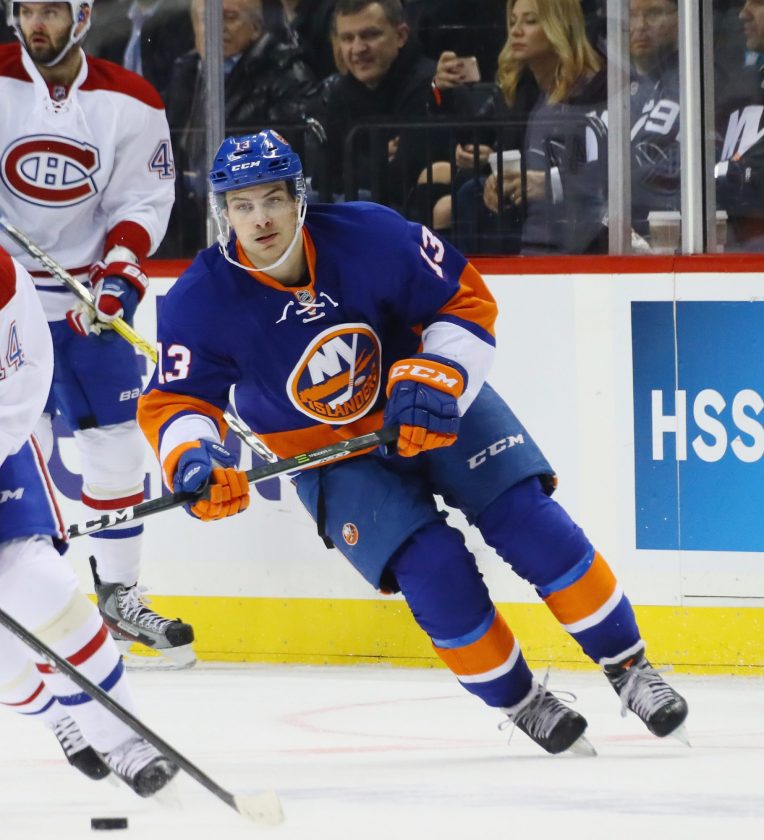 On the offensive end of things, there are some rookies looking to make an immediate impact with the club, which should benefit the Islanders sooner than later.
But again, there are questions. Will Josh Bailey have another 50 point season? Will the kids take the next step? Can Brock Nelson finally have a 50-plus point season? Of course, there's also John Tavares' lingering contract status that's looming over the team like a dark cloud.
With Tavares in a contract year and reunited with Eberle, it's a safe bet to assume the captain regains his 80-point form and exceeds those expectations. Also, Andrew Ladd has to put last season behind him and contribute at least another 20 goals and 40 points.
2018 Playoff-Bound?
With so many variables in play, it's reasonable to doubt the Islanders playoff chances. Dan Rosen from NHL.com certainly thinks so, leaving the Islanders out as one of the teams from the Metropolitan division to advance to the postseason.
The team that he has advancing over them? The Carolina Hurricanes. You know, that team with the longest active playoff-less streak in the NHL.
Not so fast there, Mr. Rosen.
While credit is due as the Canes have improved, they are facing more questions than the Islanders. Their saving grace in goal, Scott Darling, will enter his first season as a full-time NHL starting goaltender. Darling certainly has the skill, but the Hurricanes are a very young team in nearly every aspect.
For fans who expect him to produce similar numbers he had last season (18-5-5, 2.38 GAA, .924 save percentage), they're in for a letdown. Carolina isn't Chicago by any means, and those stats are going to nosedive behind an inexperienced, yet talented core.
Moreso, the Columbus Blue Jackets are due to fall down to earth a little bit. Expecting Sergei Bobrovsky to have a repeat Vezina-caliber season is a tall order, and there will likely not be any more 16-game winning streaks from them either. The Jackets lost 50 points from Sam Gagner and a veteran leader in Scott Hartnell. They're due for regression next season.
While noticeable improvements weren't made on paper, the Islanders finally seem to be making the infusion of youth that has been needed for the past several seasons. The sky's the limit for their new members and under a brand new coaching staff led by former Stanley Cup champion Doug Weight, they look like a dark horse candidate to surprise hockey pundits next season.