Whether he's in the right or wrong, New York Jets' defensive lineman, Sheldon Richardson, needs to let his feud with Giants wideout, Brandon Marshall, fall through.
L
ast year was a disappointment, to say the least, for the
New York Jets
. After going 10-6 the year prior, the Jets were unable to work off their 2015 success, finishing the year 4-12. In doing so, players turned on one another, most notably Sheldon Richardson and Brandon Marshall —  who later signed a two-year pact with the New York Giants this offseason.
Claiming that he checked out and that the team would be better off without him, Richardson has been relentless in regards to his criticism of Marshall. Richardson continued lashing out on Marshall on Monday afternoon.
When asked on the Michael Kay Show about Marshall, Richardson said he was "happy" with his departure.
He then went on to say: "That whole situation right there was sticky because we'd lose and then he'd do little things that are drama queen-ish and then he doggin' out this guy, that guy," Richardson said.
Richardson followed that statement up by explaining how Marshall feels nothing is his fault.
""It's everybody's fault except his and then there's a reason this and a reason that. Everybody pointin' a finger when you losing and then nobody want to say something to him, so I say something to him — the criminal, the bad guy — and the media just ran with it" Richardson said.
Richardson later discussed how Marshall should come out and admit what he did to the Jets' locker room.
Richardson said: "That man know what he did to the locker room a little bit and I was the one to address that and still will address it to this day," Richardson said of Marshall. "So if he can't come out to the media and tell him what he did and how he quit on this team way before the season was over, then that's all on yourself."

"He contributed to [the losing]. You gotta look within yourself, like we all contributed to that," Richardson said. "He was out there when we were taking those 'L's.' We took those 'L's' together. That's what a team and brothers supposed to do. Not, 'Oh, we don't stand a chance.'Richardson preached.
Is Richardson telling the truth? Possibly. But whether he's right or wrong, Richardson is better off letting his beef with Marshall fall through.
For starters, while last year was, without a doubt, a frustrating year for Gang Green, Richardson and the Jets are now seven months removed from their drama-infested season and no longer have Marshall in the fold. But despite those two realities being present, Richardson continues to discuss what transpired with Marshall last season.
Marshall's response?
While he hasn't spoken as negatively or strongly as Richardson has, Marshall has given his perspective on what unfolded in 2016.
Roughly a month ago, Marshall claimed that he couldn't continue to play with the Jets, based on their inability to compete.
"For me, I just knew I couldn't be in that environment," Marshall said on WFAN's Boomer and Carton. "I think everyone knows the type of personality I am at this point in my career". "I wouldn't have made it through an entire season knowing that we didn't have a chance. That's all you want as a player — you just want a chance."
Marshall's desire to win is admirable and understandable, but, of course, to essentially pack it in while enduring a losing season would be wrong — if true.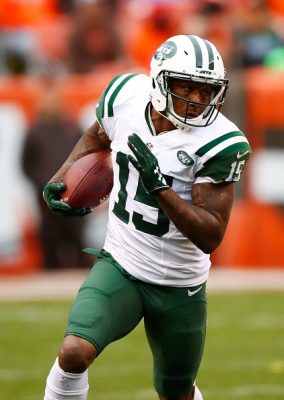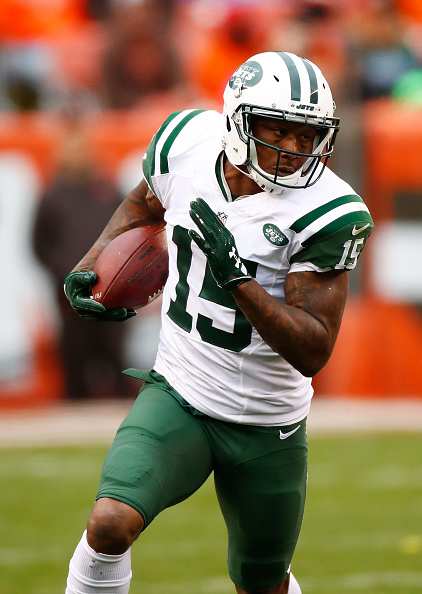 Could Richardson be telling the truth about the remarks he's made pertaining to Marshall? Yes, but is it really worth a feud with a player and a former teammate clouding the Jets' 2017 priorities?
While this Jets team is highly unlikely to make a playoff run, given the departures of a number of veterans (Marshall, Eric Decker, Nick Mangold, Ryan Fitzpatrick, etc.), the last thing they need is for the biggest storyline going into the preseason to be a feud with a current and former player from last season.
For Richardson's sake, it would be best for him to let the grudge he holds on Marshall to disintegrate. While Richardson's hard opinions towards him may be coming from the right place, it would be wise for him to move on and focus on the team he has around him, to avoid a duplication of what took place last year in the Jets locker room.
Marshall is gone; Richardson and him aren't in the same locker room anymore. With their preseason opener just days away and the regular season just four short weeks away, Richardson should let go of his feud with Marshall for the sake of focusing on the issues and roadblocks the Jets have present — not the ones that were in place the year prior.