NFL teams can't win without a quality quarterback. Neither can your fantasy football team. We've got you covered with a look at the top 15 fantasy signal-callers to target including Tom Brady and Aaron Rodgers. 
Q
uarterback is my favorite position in fantasy football. Not only is the position deep in talent, but you can wait until later in your drafts to snag one without getting hurt.
I will either be the first to draft a quarterback this year or be one of the last to draft one this year, depending on how drafts go.
Matchups are a big part of what quarterback I will play every week. There are few quarterbacks that are matchup proof and, as a result, I draft two solid QBs every year. Grabbing two of the names on this list is what you should be looking to do.
What follows is a look at the 15 best fantasy quarterbacks heading into the 2017 season.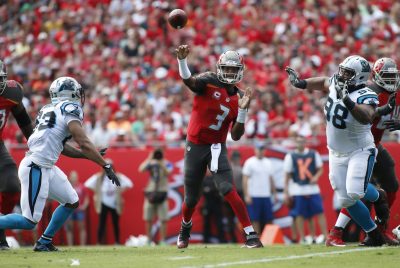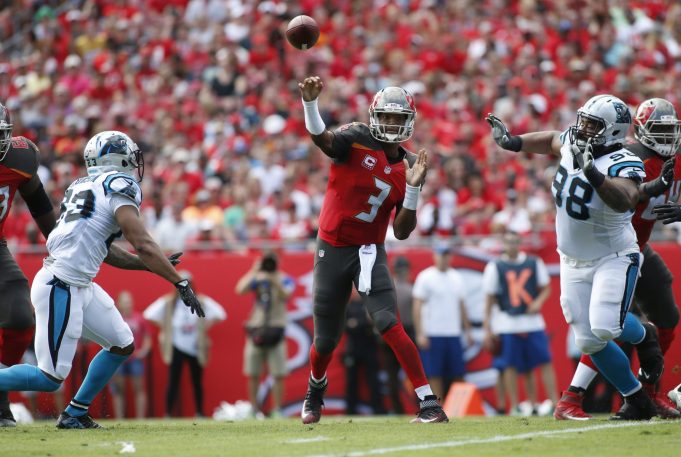 The first overall pick of the 2015 NFL Draft had an up and down season in 2016. Winston struggled with turnovers (18 interceptions, 10 fumbles) and completed passes at just a 60.8 percent rate, good enough for just 23rd in the NFL. He also didn't air the ball out enough, cracking the 300-yard plateau only three times.
That last part should improve now that he's got a pair of dynamic wide receivers to target, Mike Evans and DeSean Jackson. Going into his third season the coaches should open the playbook and let him throw more than he has in the past. With running back Doug Martin suspended to start the season, Winston's arm is going to be leaned on.
With the fifth-easiest schedule for fantasy QBs, per FantasyPros, things are looking up for Winston. Still, I would feel more comfortable with him as my backup QB, someone I can use as a bye-week filler.
14. Derek Carr, Oakland Raiders
I'd be thrilled if I were starting an NFL franchise and had Carr as my QB. In fantasy terms, though, I wouldn't want Carr starting for me in a standard 10-team league.
He threw for at least 300 yards only four times and ranked just 15th in completion percentage (63.8 percent). He also struggles against a pair of division foes, Denver and Kansas City. In 11 career games against them, he's gone 3-8 with 12 touchdowns and nine interceptions while completing just 54.8 percent of his passes.
That makes it tough to count on Carr as a starter. You have to consider benching him for at least a quarter of his games. Additionally, FantasyPros pegs him as the QB with the hardest schedule this season.
There is plenty to like about Carr, though. Amari Cooper and Michael Crabtree are one of the best receiver duos in the NFL. He takes care of the football, throwing only six interceptions last season and, with those weapons on the outside, managed to finish eighth in touchdown passes (28).
With a great offensive line in front of him and an unretired Marshawn Lynch to power the running game, Carr has tremendous upside. In the right matchup, he can produce elite numbers.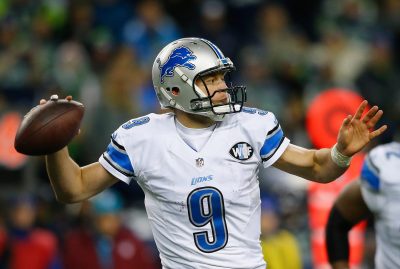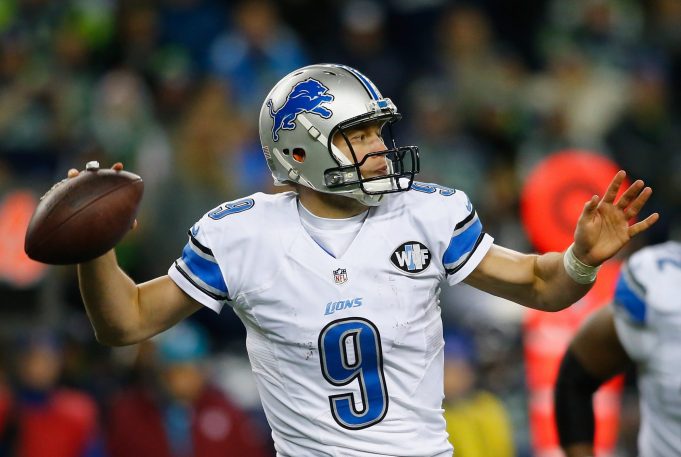 Stafford has finished as a top 10 fantasy quarterback in back-to-back seasons. But if you wait to draft a quarterback, Stafford should be on your list later in the draft. He only threw for 24 touchdowns last year but a lot of that has to do with a lack of a red-zone threat. He tends to dump it off to the running back often and that hurts his fantasy value. So does an offensive line that, per Pro Football Focus, ranks 24th in the NFL.
Stafford will throw the ball early and often. He hasn't thrown for fewer than 4,200 yards in the last four seasons and I don't see that streak being snapped. A 4,500-yard season with 25 touchdowns isn't unrealistic. Not bad for a quarterback who will get drafted outside the top ten at the position.
The biggest problem with drafting Ben Roethlisberger is his home and away splits. In away games from 2014-2016, big Ben is only averaging 17 fantasy points per game. During that same stretch for home games, he is averaging 30 fantasy points per game.
One of the biggest reasons for such a big difference is how often the Steelers pass at Heinz Field. During away games, the Steelers pass the ball only 50 percent of the time. For home games, they pass the ball closer to 62 percent of the time. That's a big jump in attempts and can be a big reason why the splits in points at home and away games.
Big Ben has Martavis Bryant back and Antonio Brown remains an elite option. He will now have two big-time wide receivers and he has never been afraid to throw it. It can be tough owning Roethlisberger because of the big home and away splits but if you do own him, make sure you draft a good backup quarterback like Stafford or Philadelphia's Carson Wentz.
I love myself a quarterback who can run the ball. Last season, Taylor led all quarterbacks in rushing yards (580) to go along with six rushing touchdowns. That is an extra 94 fantasy points coming from just his legs. He has an elite wide receiver in Sammy Watkins who, if he can stay healthy, can add another four-or-five hundred passing yards to Taylor's total.
Taylor isn't an elite quarterback with his arm but he is with his legs. He may not be an every week starter in fantasy but in daily leagues and deeper leagues, he will give you good value. Start him in good matchups and he will give you good production. He is a QB that you can get late in drafts, which will give you more depth at running back and wide receiver.
Mariota can easily be a top five fantasy QB this season. From weeks five through 12 last season, he was the best fantasy quarterback around, averaging 24.5 fantasy points per game during the stretch. Tennessee did a great up of putting weapons around their young franchise quarterback in the offseason, drafting Corey Davis and signing veteran receiver Eric Decker.
The Titans do like to run the ball but Mariota will have plenty of chances to run it himself. Mariota is the perfect backup quarterback for guys like Roethlisberger or one of the higher ranked quarterbacks on this list. If he gets hot, don't be afraid to start him immediately because he has shown to be an elite option during those streaks.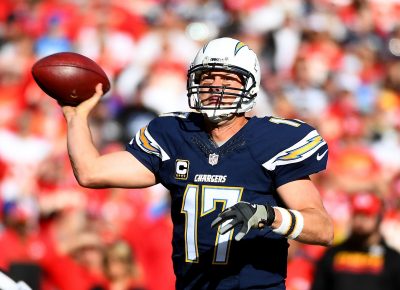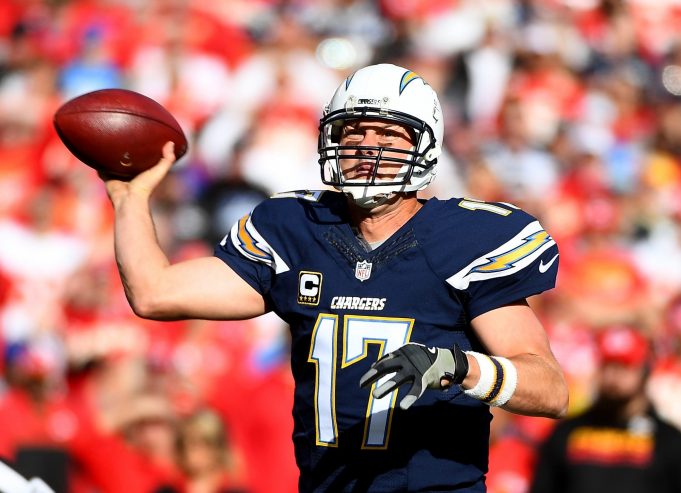 There are two things that Philip Rivers loves to do in life: make babies (he has eight kids) and throw a football. He is going too late in drafts (15th QB off the board) despite being one of only seven QBs to score over 300 fantasy points last season.
There's no reason he can't do that again, especially now that he has a healthy Keenan Allen running routes. That should only increase his passing numbers. He led the league in interceptions (21), which will hurt you if your league has a penalty for turnovers but he is still an elite option.
Rivers finished the 2016 season ranked in the top five in passing yards (4,386) and touchdowns (33). If the weapons around him stay healthy there is no reason he can't finish easily in the top seven at the position.
He offers too much value to be going as low as he is in drafts. It's not every year that you can draft a player outside the top 15 of his position that will finish inside the top seven by years' end. Drafting a winning team is all about finding value and Philip Rivers leads the all value team. I will have Rivers on every team that I draft this year.
8. Cam Newton, Carolina Panthers
Newton went from fantasy's top ranked quarterback in 2015 to the 15th  best in 2016. Injuries had a big part to do with that and. as long as he's healthy, I am willing to give him a pass on last season.
Per FantasyPros, Newton has the third-easiest schedule for fantasy quarterback in 2017. He now has a new weapon in Christian McCaffrey and Kelvin Benjamin should have a bounce-back season that will only help his value. There is a lot to like here and we will be getting him at a discounted price. There aren't many guys who can finish as the number one quarterback this year but Newton is one of them.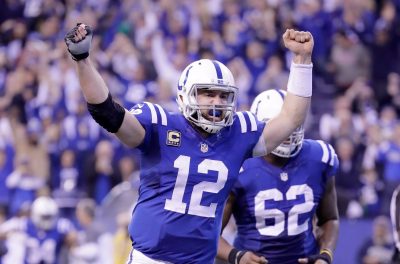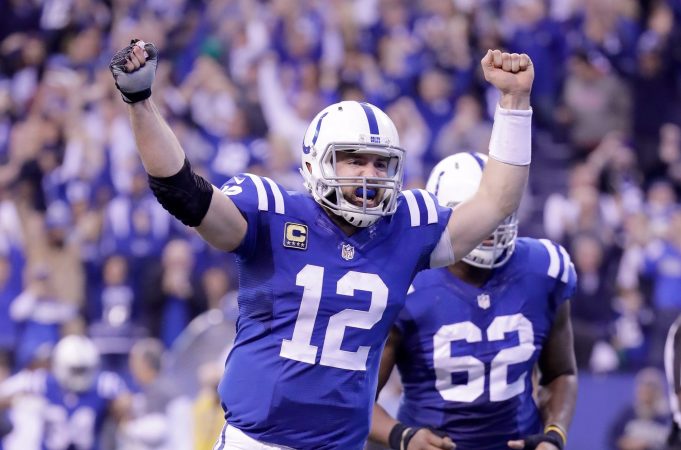 7. Andrew Luck, Indianapolis Colts
There are two big concerns for me heading into the season with Luck. First, he is coming off shoulder surgery and still isn't throwing yet. Second, he doesn't have a smart phone. That may be more of a personal problem that I have with him but he may be the most talented and gifted quarterback in the league. He knows the game better than most but he still makes stupid passes that he shouldn't. If he can stop doing this his numbers can be off the charts.
He finished as the fourth-best quarterback in fantasy last year and, if he was healthy, he would easily be inside my top four at the position this year. The Colts don't have a strong running game and he will be forced once again to pass a ton. He runs the ball well (341 rushing yards, two rushing touchdowns), giving him a chance to be Aaron Rodgers-like in terms of fantasy production. The sky is the limit for Luck, all he needs is good health and a running game and there will be no stopping him.
Remember when the Washington Redskins drafted Robert Griffin III with the third overall pick and everyone thought he was the real deal? I do. Who would have thought that the second quarterback they chose in the same draft would be the one that they are building around? There hasn't been a more accurate quarterback in the league over the last two season than Cousins. What makes that even more impressive is that he hasn't had a true number one wide receiver to throw to.
Cousins does have the second-hardest schedule for fantasy quarterbacks but that isn't going to stop me from drafting him. He finished last season as the fifth-best fantasy quarterback and I see him finishing somewhere around the same this season. He threw for 300 yards seven times last year and had multiple touchdowns in half of his games. He is as consistent as they come but he doesn't have the upside like the quarterbacks ranked above him.
2016 was the first time that Wilson didn't finish as a top 10 fantasy QB. Injuries and a bad offensive line were the key reasons for this. His offensive line isn't very good but that shouldn't be a reason why he is off your draft board.
There aren't many QBs that are better bets to be a top 10 QB than Wilson. His passing yards have gone up every season and he doesn't throw many interceptions. There is a good possibility that he can finish the season with 4,000 passing yards, 30 passing touchdowns, 500 rushing yards and a handful of TDs on the ground.
4. Matt Ryan, Atlanta Falcons
Ryan finished as fantasy's third-best quarterback in 2016 despite throwing the least amount of passes of the QBs in the top nine. He has one of the best receivers in the league, Julio Jones, at his disposal. Ryan finished second in the league in both passing yards (4,944) and touchdowns (38) last season. Those numbers will be hard to duplicate.
Ryan may not match last year's production but he's still a top five talent.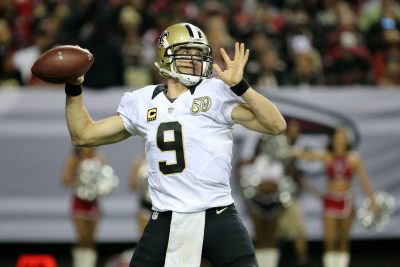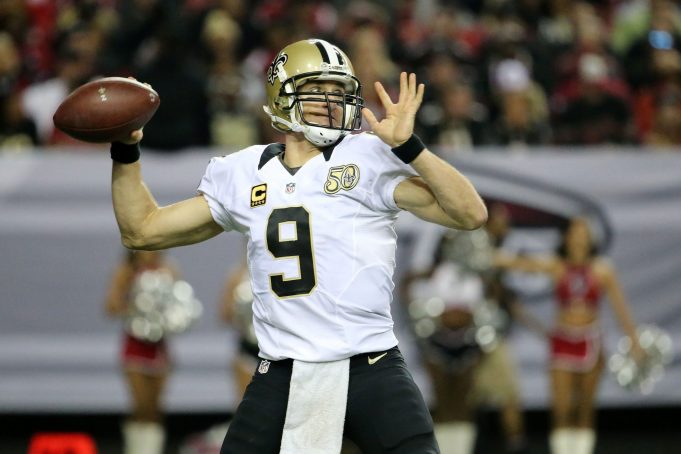 3. Drew Brees, New Orleans Saints
Brees is the only fantasy quarterback to finish inside the top six in the past two seasons. In fact, the last time he didn't finish in the top six was 2005. Over the last four seasons, he has averaged over 5,000 passing yards and 35 touchdowns. Brees is money in the bank. What makes his 2017 season a chance to be his best one yet? He has the easiest schedule for fantasy quarterbacks. Sign me up for some Brees this season.
2. Tom Brady, New England Patriots
Brady is the best quarterback of all-time. He put up good numbers despite missing four games due to suspension. In 12 games, he still threw for over 3,500 yards and had 28 touchdowns. The Patriots traded for Brandin Cooks, giving Brady another stud to target. The biggest difference between Brady and Aaron Rodgers this year will be the rushing yards. Tommy Terrific has at least one more elite fantasy season in him and this one may be his best yet.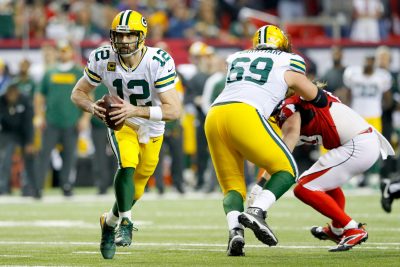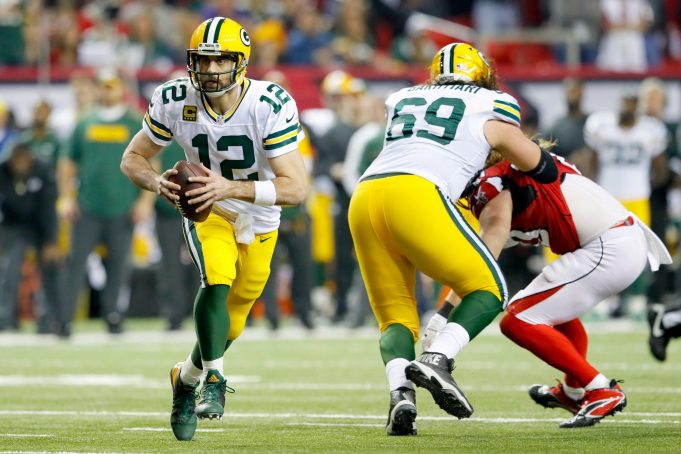 Rodgers is good at football. His number one target, Jordy Nelson is healthy and that only means good things for Rodgers. He has been the number one quarterback in five of the last seven years and that trend should continue this year. He is the only QB worth using an early round pick on. If you draft Rodgers it might hurt your depth at running back or wide receiver, but if you draft well, you give yourself a great shot at winning your league.
Expect another 4,000 passing yard season with 35-plus passing touchdowns this year. Rodgers also gets it done with his legs. He will finish next season with at least 300 rushing yards and will add another three or four rushing touchdowns.