With the New York Islanders eyeing a fruitful 2017-18 campaign, John Tavares and the team have heard enough about their captain's pending future.
While I realize writing this article in itself is a bit of an oxymoron, it's something that needs to be addressed: The New York Islanders and John Tavares need to put his contract on the back-burner for the time being.
The talk of John Tavares and his contract situation have been, and will likely continue to be one of the hottest topics in the 2017-18 season. It's all contingent on three key factors: Where the team will play past the 2018-19 season, how the team will begin to shape up under new Head Coach Doug Weight, and, the easiest part, handing Tavares a blank check and telling him to fill in the required fields.
While it's certainly easy to hand him a check, Tavares' decision on where to sign, or re-sign, will pan out as the season goes. The already anxious fanbase doesn't want to hear this reality, and who can blame them? But, it's a reality that is in effect, and fans just have to accept it and put it on the back-burner until new, tangible news finds its way to the media.
Perpetuating the story will only add more fuel to the wildfire and create more of a distraction to the team.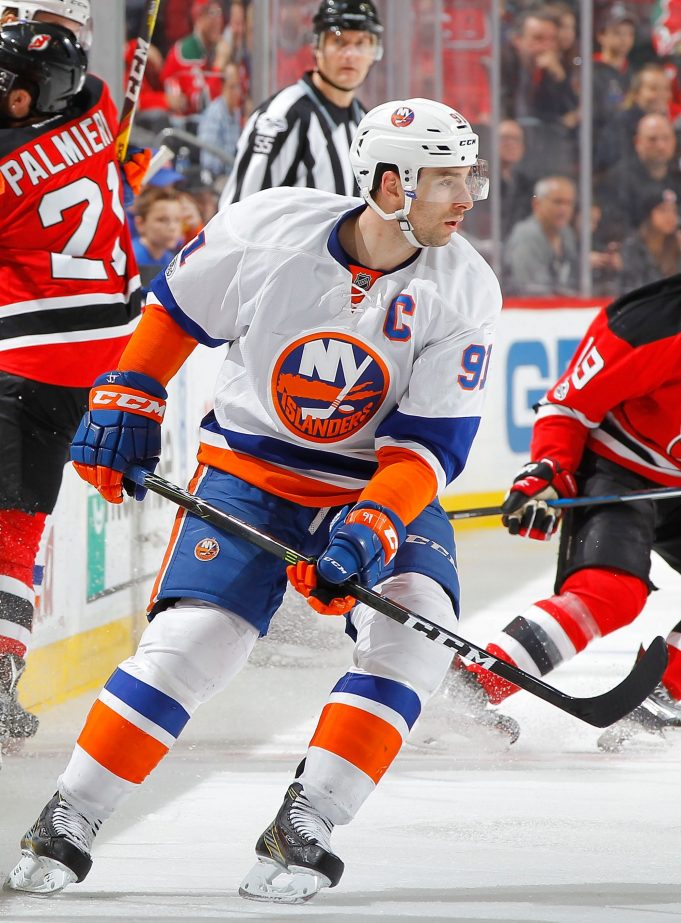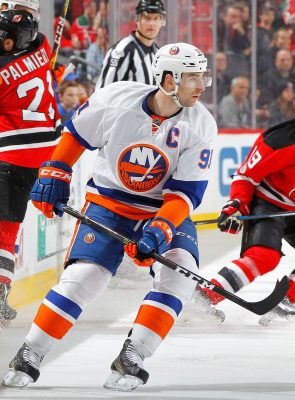 "I've enjoyed my time being an Islander and I want that experience to continue," Tavares said to TSN. "For me, I just want to get ready for the upcoming season and work on being the best player I can be for the Islanders."
It should be left at that, if there isn't anything to talk about, there's no point in beating an already dead horse.
Calvin deHaan's Arbitration
New York Islanders defenseman Calvin deHaan will report to his arbitration hearing today, and the two sides have very different ideas in terms of a contract.
DeHaan (NYI): team offer — $1.95M…Player ask: $5M. Still time to settle

— Elliotte Friedman (@FriedgeHNIC) July 31, 2017
Negotiations between both sides seem to be skewed to say the least. Frankly, offering deHaan under $3 million, let alone under $2 million feels a bit like a backhand to the upcoming defenseman.
Since the departure of Isles fans favorite whipping boy, Brian Strait, Calvin de Haan has been crowned as the heir to the reigns by some. But, under no circumstances is de Haan worth less than $2 million, especially a figure matching the contract that just concluded.
Sure, de Haan has his inconsistencies, but the young defenseman turned a leaf in the 2016-17 season and was part of the most reliable defensive pair during the team's struggles from October – December.
The verdict on his contract remains to be seen, but look for the arbitrators to award him a value around the $4 million range.