One week has passed since the window to re-sign free agents opened, and it appears that New York Islanders' captain John Tavares will hold off on signing an extension.
T
his one will likely go down to the wire,
Steven Stamkos
style.
There's a very nervous energy pulsating throughout New York Islanders nation right now, and it's the apprehension behind two of the largest cruxes of the franchise: the mystery behind the Islanders arena situation, and when John Tavares will sign his extension.
July 1 came and went, and an extension remains unsigned despite it being reported that Tavares and Pat Brisson, Tavares' agent, are reportedly satisfied with the direction the team is heading in. So, what gives? Did General Manager Garth Snow not offer enough money? Nope.
It's the uncertainty revolving around the Islanders arena issues, and likely the team's distaste for the Barclays Center, particularly, the ice.
Arthur Staple of Newsday cleared some of the air regarding the progress on John Tavares' pending extension, and the news isn't great. The face of the New York Islanders franchise has made no indication that a deal is close, and there are three key factors that go into making his decision.
They are as follows:
Finding a permanent home for the New York Islanders
Feeling comfortable with the direction the team is headed in
Getting paid, big time
The last contract John Tavares signed was a six-year bargain contract that saw him make $33 million, a $5.5 million AAV. That's virtually peanuts for one of the league's most underrated superstars.
To say that a lot has changed since then is a drastic understatement: The Islanders moved to a new arena, won their first playoff series in 23 years, saw long-time veterans such as Kyle Okposo, Frans Nielsen and Matt Martin depart, and now face their largest hurdle in decades: keeping the face of their franchise with the team.
Promising Team?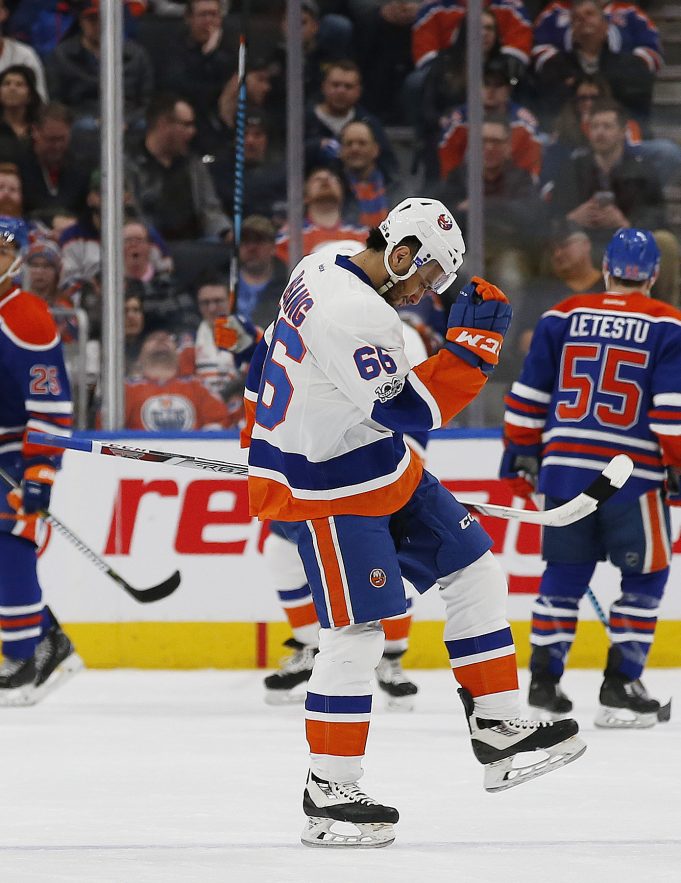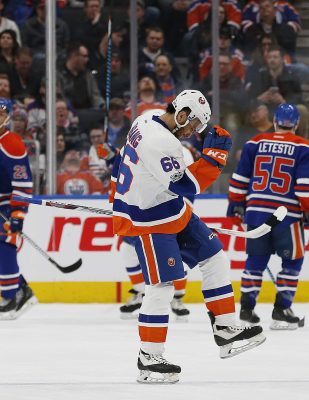 The Islanders have a lot of promising youth that will likely see consistent ice time next season in Josh Ho-Sang, Anthony Beauvillier, Mathew Barzal, Ryan Pulock and more along the blueline. Oh, and the Islanders reunited Tavares with his long-time friend Jordan Eberle as a start to what has to be an active offseason.
Promising team? I'd like to cross this one off with a "check", but until the team adds a true second-line center (a Matt Duchene or Tyler Johnson-type of acquisition), it remains a question mark.
A Formidable Raise?
Another variable will be Tavares' payday, which has certainly gone up since Connor McDavid's extension was announced at eight years, $100 million ($12.5 million AAV). McDavid's payday has likely set the value for superstars in the league, but I wouldn't expect Tavares to walk away with $12 million per year. In his first full season in the NHL, McDavid captured the Hart Trophy and the Art Ross, two more pieces than JT in just two years (yes, I'm still salty about JT's Art Ross snub in 2015 too).
So with that in mind, it's likely that Tavares will seek a contract of around $11 million per year for eight years and it's even more likely that Snow handed him a blank check in January. So, payday is likely not a concern for the franchise that traded away players to free up about nine million in cap space, with around four or five more on the way once Nikolay Kulemin's contract expires.
Big payday? That can definitely be checked off, the Isles are ready to make sure their superstar is lining his pockets.
A New Home?
The biggest variable, and likely the reason he hasn't been extended yet, is the question mark surrounding the team's future home.
Although the Islanders do have a 25-year contract with Brooklyn's Barclays Center, it's been widely reported that the two are looking for ways to cut ties ASAP. Since then numerous stories regarding the Islanders arena situation surfaced, including a reunion with the Nassau Coliseum, constructing a new arena in Willets Point, and the most popular gander: a new arena in Belmont.
This coming Monday, July 10, a public hearing will take place at the Elmont Library to discuss what is to be done with the plot of land at Belmont Park. The Islanders formally submitted an RFP earlier this year, and hopes are obviously that everything is confirmed as soon as possible.
But, of course, it's never that easy. It took the Detroit Red Wings three years to build the Little Ceaser's Arena from the moment the first shovel hit the ground. Realistically, the Islanders are looking at around four or five years from the moment an arena is confirmed until the opening night of its' first season. In the meantime, where do they play?
The variables regarding the arena are incalculable, and the lack of progress on anything stable speaks volumes as to the difficulty to break ground in the NYC market.
Islander owners Jon Ledecky and Scott Malkin have been working relentlessly since taking full ownership in the 2016 offseason to answer several of these questions, and for the team's sake, let's hope these questions are answered soon.
This offseason is the largest the franchise has faced in decades, their star player's status is a question mark, as is the team's future in their current arena. Everything can perfectly fall into place…or become a perfect storm of disaster all at once.