Just before the arbitration hearing was scheduled to begin, Calvin de Haan and the New York Islanders settled on a 1-year contract for next season.
The two sides came that close to their arbitration hearing before settling on a deal.
#Isles and Calvin de Haan agree to one-year, $3.3-million deal just before arbitration hearing. @MikeKellyNHL on it first.

— Arthur Staple (@StapeAthletic) August 2, 2017
The agreed upon amount is less than expected, but that just makes it a win for the Islanders and general manager Garth Snow.
Calvin de Haan is coming off of a career year where the defenseman scored highs in goals (5), assists (20) and points (25) to go with a plus/minus of +15.
But, the 26-year-old defenseman's new contract raises some concerns, primarily in its duration.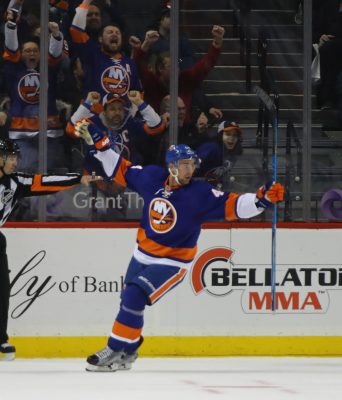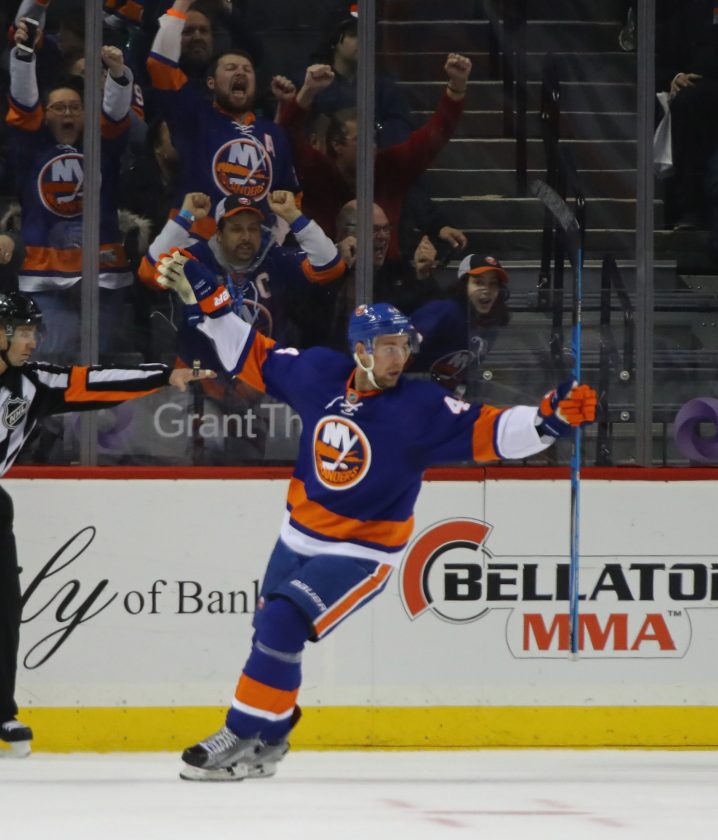 While the pricing is respectable, the duration gives the indication that the organization is not yet 100 percent sold on de Haan's ability. Snow agreed to another "show me" deal, and while de Haan had an excellent season in 2016-17, it was only one year.
That, in addition to some rookies who are getting their first real shot at starting full-time next season (Adam Pelech, Scott Mayfield, and Ryan Pulock), will help determine what lies ahead for de Haan and the Islanders.
With Travis Hamonic traded to Calgary, a huge hole has opened up on the Islanders blue line, and it seems that Snow will attempt to fill it via trial by fire.
Whether it's de Haan, Mayfield, Pulock, or Pelech who steps up, a bridge-deal like this can have multiple different conclusions. Either the defenseman pans out well and continues to progress at a good rate and gets a multi-year extension, or another rookie steps up and de Haan is seen as expendable and could be traded at the 2018 deadline.
It's all a dangerous game of maybes, but in regards to immediacy, de Haan is re-signed and ready to go for 2017-18. Just like John Tavares' contract situation, the time will come to decide on de Haan's future. But for now, it's all about keeping the focus on the season ahead.