This weekend at New York Giants training camp, our very own Jason Leach took advantage of an exclusive one-on-one interview with second round pick Dalvin Tomlinson.
D
alvin Tomlinson is expected to play a pivotal role for the New York Giants defense this season. The man is Country Strong, as all of his close ones known him as.
This past weekend at camp, I was lucky enough to sit down one-on-one with Dalvin Tomlinson. He provided updates on what life is like as a rookie in the NFL as well as what we can all expect from Big Blue this season.
---
Jason Leach: What is the biggest difference between the college practice and practicing with the Giants at the big boy level?
Dalvin Tomlinson: Umm, probably the biggest difference so far is playing with Alabama in the south is that it's a lot cooler up here, haha. It's pretty intense at practice and I love it. It's pretty similar to what coach Saban used to have back at Bama and everything. Overall, it's just a great learning experience to go out there with a lot of older vets on the defensive line group, and all of them being able to teach me something new.
JL: At OTAs, you mentioned when you were younger you wrestled and played soccer. Did you do any of those activities to prepare you for your first NFL season?
DT: Pretty much I spent a lot of time in Tuscaloosa working out there in those facilities, and a little time up here working also and doing a lot of footwork drills and hand placement things like you always need on the defensive line, and pretty much just overall making sure I know the plays, watching film and make sure I can go out there not over think things, so I can go out there play and enjoy myself and just relax when I'm on the field rather stressing out because I don't know the plays.
JL: Who did you work out with? Were you working with former Alabama teammates and some Giants?
DT: Mostly in Bama, with my former Alabama teammates and also pretty much some Alabama guys that were going into the draft.
JL: What's it like to be on the same unit as stars such as JPP, Snacks and Olivier Vernon, and what advice have they given you?
DT: It's pretty unreal to be on a group with those guys because last year at Bama our defensive line would look at film on those guys and say we need to play like them and be aggressive and dominate the front just like those guys. So just to be on the front with them it's pretty unreal and they're always giving me not good advice but great advice. They're always critiquing me helping me become better so that I can contribute to the team as soon as possible.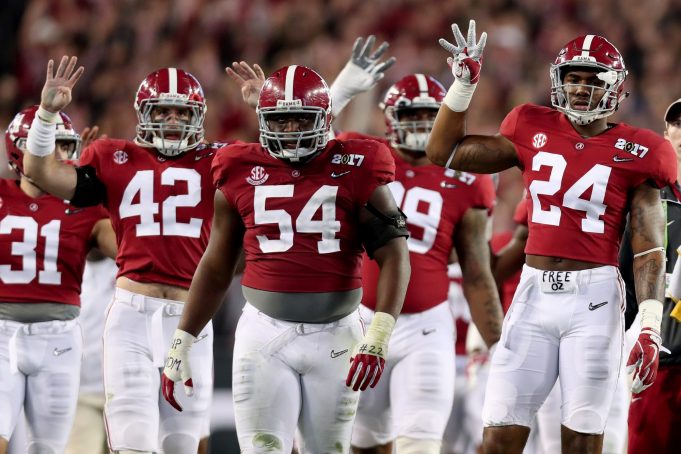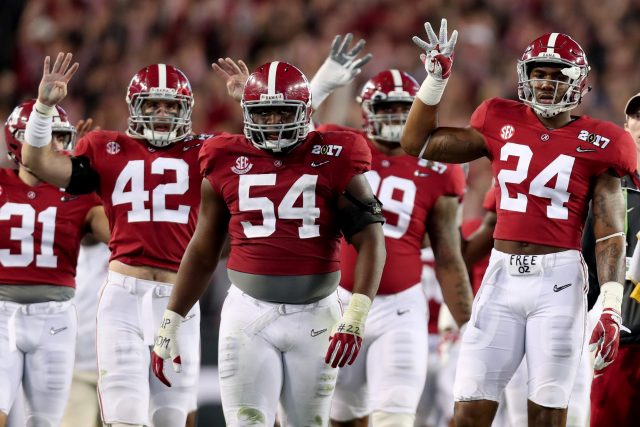 JL:  What are your personal expectations for this season, I'm sure you want to be the starter and for the team to have success, but could you elaborate on your goals?
DT: The biggest thing right now is to work and get better each and every day so that I can have the opportunity to go out there contribute early on rather than later on in the season or in my second or third year. I want to go out there as soon as possible and help contribute to the team so that we can be a successful defense. Just like they were last year or even better, so I just want to make sure I get better each and every day.
JL: Did you speak to the coaches on how they felt you performed at practice today and if so, how did they feel you performed?
DT: We really haven't spoken to them yet on our performance today, the coaches are about to look at film right now, and we have little break right now and then we're going to get back at it real soon.
JL: Has gotten a little tense between you and the and the offensive lineman at practice?
DT: It's always going to be intense between the offensive and defensive line. It's pretty intense out there, they're pushing me too because they know what I'm capable of and want to bring the potential in me. So they going to push me also just like the defensive line. So I appreciate it because they're showing me how the NFL is going to be.
JL: How much forward are you looking to playing in your first preseason game against the Steelers?
DT: I'm so excited about it because in college football you go through camp you don't have any preseason games. So be able to have the preseason game to go out there and get back on the field and just hit somebody makes me happy.
JL: Alright thank you for your time I appreciate it.
DT: Thank you