In every fantasy football draft, you're bound to overdraft someone. Don't worry, we're here to tell you who you shouldn't pick early.
There are plenty of lists out there that will tell you not to draft a certain player, which is insane to me because I will take any player on my team — but it always depends on where I draft them. I usually never end up drafting Rob Gronkowski or Aaron Rodgers because I like to stack up on running backs and wide receivers early. However, if I have two solid running backs and wide receivers and Gronk is there in round five, you bet I am drafting him. I will never tell you not to draft a player but I will tell you not to over draft a player. This list is to help you not to over draft players, but I will show you the players you should be drafting instead.
Adrian Peterson/Mark Ingram, Running Back, New Orleans Saints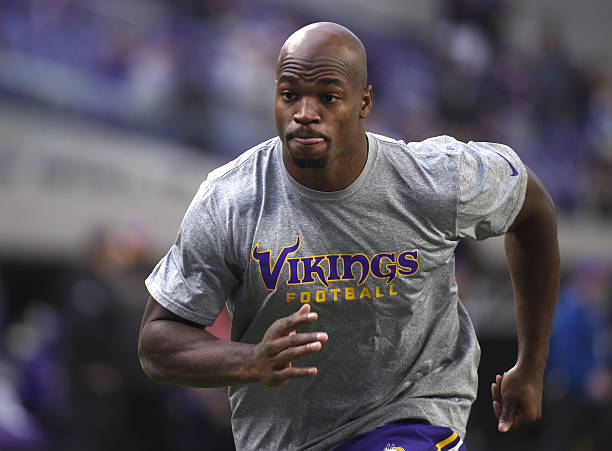 Adrian Peterson is more of a name now at this point of his career. If he was going to be the guy in New Orleans than I would be all for drafting AP. The problem with Saints running backs over the last couple of seasons is that they tend to go with the hot hand. If you have owned Mark Ingram over the last two seasons you know what I am talking about. When he got the carries, Ingram was very productive, but it was hard to tell when those games would be. The Saints were sixth in rushing touchdowns last season which isn't a surprise because they are a high scoring offense but it will be hard to know who will get those touches.
If AP gets the goal line touches early in the year, he will be very valuable but owning a Saints running back will be difficult throughout the year. It will become frustrating when you start AP and Mark Ingram out touches him 18 to 11 and gets all of the goal line carries. They can both be top 15 running backs by season end, but for now, stay clear of the Saints running back situation. Draft Carlos Hyde or LeGarrette Blount who will be their team's lead back or goal line back heading into the season.
Brandin Cooks, Wide Receiver, New Orleans Saints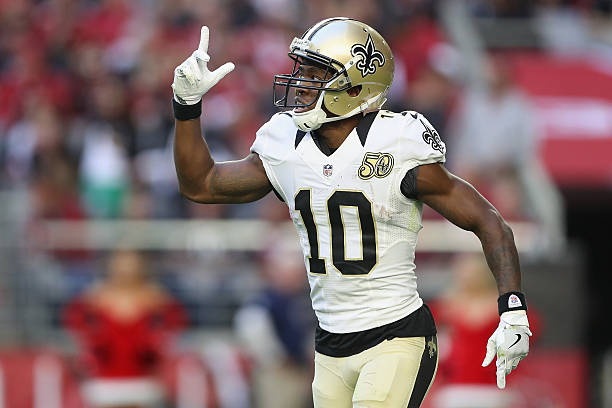 When Brandin Cooks got traded to the New England Patriots, people were acting like he was going to be the next Randy Moss. Not so quick my friends. Brandin Cooks is a good NFL receiver who can run most routes but he will mostly be used as the deep threat to Tom Brady.
There are some stats that concern me. Cooks has played most of his games inside of a dome. In those games, he averages 71 receiving yards per game with five catches to go along with 15 touchdowns. Games that are played outside, he only averaged 57 yards per game on five catches with only four touchdowns. That has some to do with Drew Brees but Cooks will be the third option at best on most weeks. Julian Edelman and Gronk will always be Tom Brady's top options. Cooks will be good but he won't finish the season as a top ten wide out. He should be considered more of a low-end receiver. Draft Doug Baldwin or Allen Robinson instead of Cooks. Baldwin is Seattle's number one wide out and Robinson has shown that he can be a top 10 wide out if Blake Bortles figures out how to get him the ball.
Dak Prescott, Quarterback, Dallas Cowboys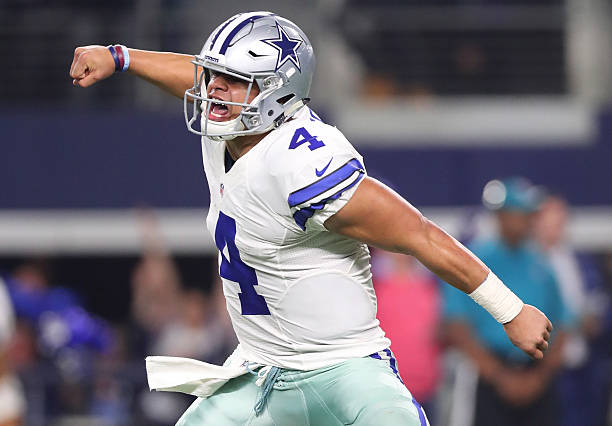 Dak Prescott was top three among QBs in consistency last season, but don't let that distract you from the fact that he only passed for more than 300 yards twice and never more than 320 in a game. He is a better real life quarterback than fantasy quarterback. He only has one legit pass catcher in Dez Bryant and the Dallas Cowboys are a run first team. In the last five games last year, he threw just five touchdowns and had zero touchdowns in a game twice. He also didn't throw for more than 300 yards in any game after week 12. He is a solid number two quarterback to have on your roster who can fill in on bye weeks. But if he is your number one quarterback your team will struggle.
Instead of drafting Dak as your starting quarterback you should go after Philip Rivers, Ben Roethlisberger and Marcus Mariota. All three of these quarterbacks will score more points on a weekly basis and have better passing options on their teams. Waiting on a quarterback will be smart and any one of the three that I just mentioned can easily finish inside the top ten at the position.
Any Defense or Kicker Drafted Before the Last Two Rounds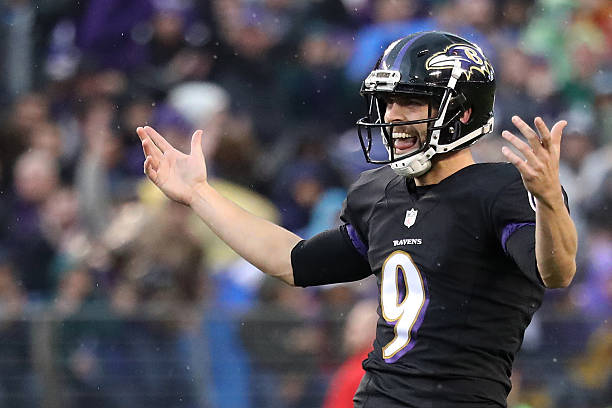 There should be no reason why anybody drafts a defense or kicker before the last two rounds. It is insane to me that every year I see players drafting a defense in the eighth or ninth round. If you draft a defense or kicker in the twelfth round, you are drafting them over players such as Philip Rivers, Matt Forte and Eric Decker. All three of those players will help you more week in and week out than any defense will. If your defense or kicker gets you double digit points you are thrilled but chances are they won't. Please don't be that guy this year who is the first to draft a defense or kicker.
Josh Gordon, Wide Receiver, Cleveland Browns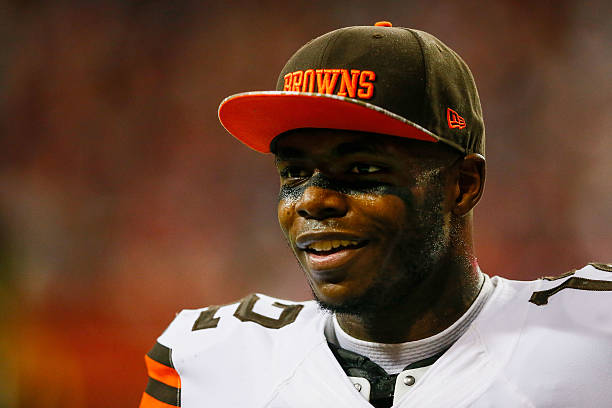 Want to know how crazy the Josh Gordon hype train is every year? Last year I traded Amari Cooper straight up for Josh Gordon in the middle of the season because everyone thinks once he comes back he will be the same player he once was. He hasn't played in the NFL since 2014 and even if he does come back, he will have one of the worst quarterbacks in the league throwing him the ball. He is not even worth a late round pick because he will be sitting on your bench all year giving you zero production.
Unless we hear news that he is going to be reinstated in the NFL within the next week or so and that he will be allowed to start practicing with the team, he is not worth the roster spot. It will be three seasons since he last played a snap in the NFL and it will take him a while to get his feet under him and to learn the offense. Stay away from Josh Gordon and use your pick on a player that will produce for this season. Literally, draft anyone who is on a roster and will give you production this year instead of Josh Gordon.