The Fantasy Baseball season is winding down. As the playoffs near, here are some players that can help you out.
T
here are less than two months left of the fantasy baseball season and it's time for us to decide our faith for our teams. You need to decide if you are going to attempt to win a championship or sell off pieces and try for next year.
I have one team that is in second place and I know that I can win that league. I am looking at potential trades that can help my team. I like to look at the bottom half of the league to do this. There are a handful of owners that know that they have no shot to win. Offer them a trade for players that they aren't going to keep.
I've said this before and I'll say it again: if your league doesn't allow trading draft picks, it isn't a real league. Offer those owners who are struggling a draft picks for players that can help you make a run and they have no intention of keeping them.
I also have another team that is in the bottom four of the standings. I am fielding offers from teams for drafting picks but I haven't had any luck in finding a trade partner. In this case, I will look to the free agent market and find players that can help me win now and try to sneak into the final playoff spot. There are plenty of options on the free agent list of players that can help us make a run in the last seven weeks of the season. Here is a list of players who are owned in less than 25 percent of leagues that can help us win.
Mike Napoli, Texas Rangers (Owned in 17% of ESPN leagues):
Mike Napoli is a career .263 hitter in the second half of the season. That doesn't seem like much but he is a .240 hitter in the first half. Napoli also has the most home runs in his career besides May (which is his highest) in July, September and October. It seems that it takes him a little while to get into the groove of hitting and this year is no different. Over his last fifteen games, he has five home runs, eight runs batted in and is hitting .281. He is getting hot at the right time and he can easily hit another fifteen to 20 homers for the rest of the season. If you need power in the second half, Mike Napoli is a player you should add.
T.J. Rivera, New York Mets (Owned in 7% of ESPN leagues):
T.J. Rivera was put on earth to do one thing and that is to hit a baseball. The New York Mets have no choice now but to find a place in the lineup for his bat. He is a career .324 hitter in the minors, including hitting below .337 above Double-A. On the season, his average stands at .303, and over the last month, his average is .352. He won't hit for a ton of power or steal bases but he is a professional hitter who can help your lineup with his average. He is a solid add in deeper and NL only leagues.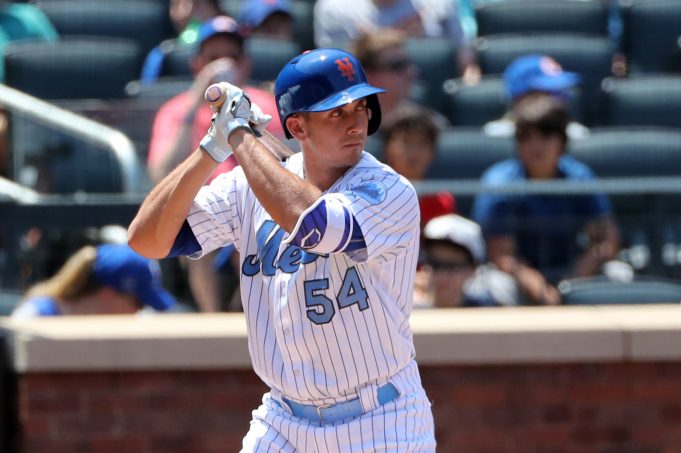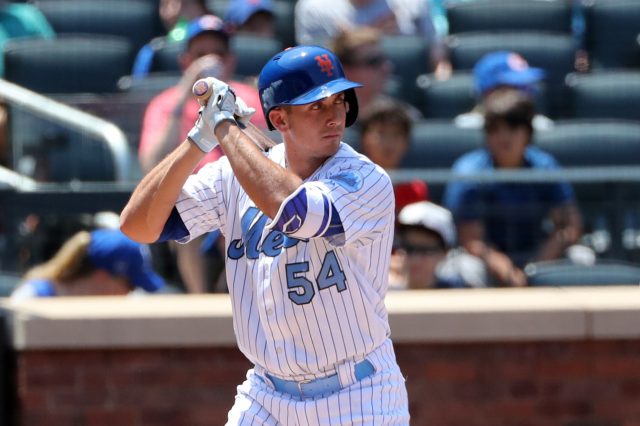 Bradley Zimmer, Cleveland Indians (Owned in 13% of ESPN leagues):
Bradley Zimmer was a top 25 prospect heading into the season and he hasn't disappointed. Over his last two full seasons in the minors, Zimmer has hit 31 home runs and stole 82 bases. Over a 162-game season, that averages out to about twenty homers and close to 50 steals. That would be a top 25 batter in fantasy terms. He is leading off for a good Cleveland Indians lineup and will score runs and steal bases. Zimmer will be a good pick later in drafts next year and can become a keeper by 2019. Add him in your league now if you are looking for another player to keep in the future.
Ryan Madson, Washington Nationals (Owned in 16% of ESPN leagues):
Washington Nationals general manager Mike Rizzo offered some interesting insight into the Nationals' acquisition of Ryan Madson and  Sean Doolittle in an interview Monday with Jim Bowden of Sirius XM Fantasy Sports Radio, as he revealed Madson will close. Madson was the club's primary target before Doolittle was worked into the trade as part of an expanded deal. Madson has closed in the past and this year he has been as good as advertised. He has 39 K's in 39 innings to go along with a 2.06 ERA and a 0.79 WHIP. He will have plenty of opportunities in the second half to save games and should be added ahead of Doolittle.
Jhoulys Chacin, San Diego Padres (Owned in 21% of ESPN leagues):
Jhoulys Chacin has been one of the best pitchers in baseball over the last two months. Before you run out and add him, I want you to do one thing: only start Chacin in home games. In 2017 at home, he is holding opposing hitters to a .186 average and has a 1.94 ERA. In his last six home starts, he has thrown five quality starts (the other one was five shutout innings against the Los Angeles Dodgers with six strikeouts). He has been lights out at home and if you can start him during home games you will have a top 35 starting pitcher for the rest of the season.