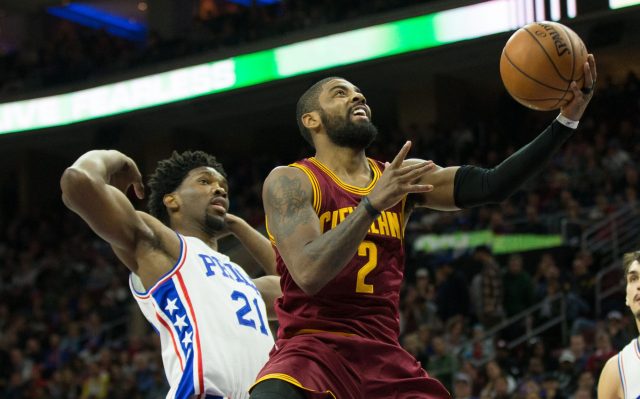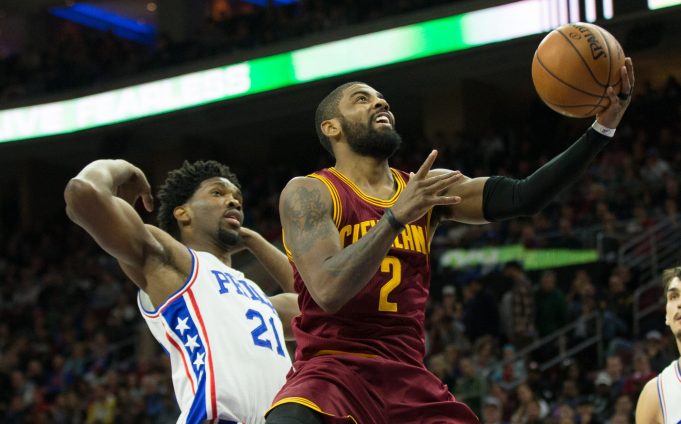 Kyrie Irving, Joel Embiid and other NBA stars classically react to their rating in the upcoming title "NBA 2K18."
At this stage of the game, it's a rite of passage. Not only do sports gamers who can't jump higher than 10-inches celebrate the new edition of NBA 2K, but they gauge the reactions of their favorite NBA superstars when they hear their new ratings.
This year, in anticipation of NBA 2K18, the two most classic reactions have thus far come from Kyrie Irving and Joel Embiid:
https://www.youtube.com/watch?v=EyM_MuQJeQM
Irving, who brings up his status as a cover athlete, can't figure out why a 91 is his number. Embiid is shocked he's not even near a 95.
But hey, now that ratings change on a daily basis thanks to the wonderful world of the internet, each guy will have his chance to improve upon that number.