We are right around the halfway point of the fantasy baseball season and it's time to hand out some awards. Some awards will be on the positive side, some won't be. But I'm sure the players can handle a little criticism from a fantasy sports writer.
Let's get to the awards:
The "Worst Draft Pick" Award: Kyle Schwarber, Chicago Cubs
Kyle Schwarber's value before the season was sky high because of what he did in the 2016 MLB postseason. It's why his average draft position was 68th overall.
The biggest problem with Schwarber is that during drafts, most were drafting him and hoping he would pick up catcher eligibility. That won't happen in 2017. He has a power bat and can take walks but doesn't hit for average and only qualifies as an outfielder.
Drafting him in the seventh round was a reach and those who drafted him are hurting due to his lack of production. Those owners passed up on players like J.D. Martinez and Anthony Rendon, who have been far more productive.
He has given his owners a .170 average which is almost impossible to roster a player with that low of an average. Schwarber will be a good fantasy player one day but that might not be until 2018.
The "Best Value on Draft Day" Award: Zack Greinke, Arizona Diamondbacks 
Talk about one bad season ruining a guys draft stock. In 2015, Zack Greinke had a 1.72 ERA in 220 innings and had 200 strikeouts, easily a top five starter that year.
In 2016, Greinke signed with the Arizona Diamondbacks and had a bad year based on his standards – a 4.44 ERA and threw only 156 innings last year. That found him drafted in the 10th round and later in most drafts.
This year he is rewarding the owners who drafted him and saw 2016 as being a down year and not a sign of a decline in his talent.
He is the number five starting pitcher on ESPN's Player Rater and there is no reason not to believe he won't finish the season in the same spot. Greinke has given his owners great value based on where he was drafted.
The "Best Free Agent Pickup" Award: Mark Reynolds, Colorado Rockies
Before Ian Desmond got hurt, Mark Reynolds was going to be a platoon player for the Colorado Rockies. It's why Reynolds began the season as a free agent in most leagues.
But he is a power hitter in the most friendly hitter's ballpark in the league and has taken advantage of getting regular playing time. Reynolds is batting .286 with 19 homers and 61 RBI. He's on pace for almost 40 home runs and 120 RBI. He may fall short of that but for being someone players picked up off the free agent list, he is giving first round production this season.
He may fall short of those numbers, but he's delivered the first-round production as someone most owners plucked off of the waiver wire.
Best Rookie Award: Aaron Judge, New York Yankees
Aaron Judge has been nothing short of amazing this year. I am going to give you the best fantasy advice/analysis of the day: A-a-ron is very good at hitting home runs.
He is the future of the New York Yankees and it doesn't look like he is going to slow down anytime soon. Cody Bellinger would be the best rookie in most years but Judge is slamming the case closed on this one.
The "Wait, That Guy is Still Fantasy Relevant?" Award: Carlos Gomez, Texas Rangers
It seems like a decade ago that Carlos Gomez was a top 30 overall hitter in fantasy.
Injuries have slowed him down a bit but, when healthy, he's been producing. Over the last month, he is the No. 26 outfielder on ESPN's player rater.
In only 56 games for the Rangers this season he has 12 home runs and seven stolen bases. They might not seem like much, but if he can keep up this pace, he can finish the year with a 20/20 season.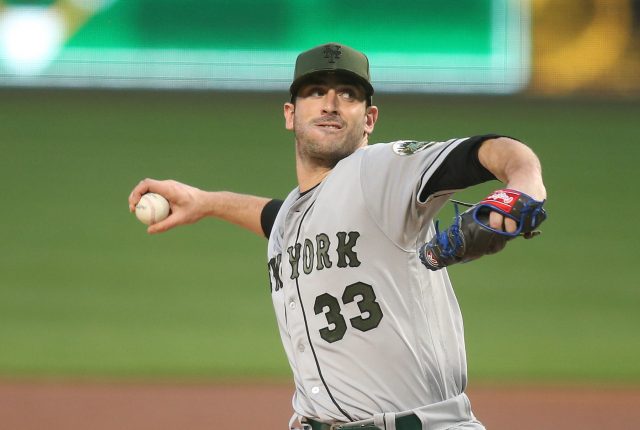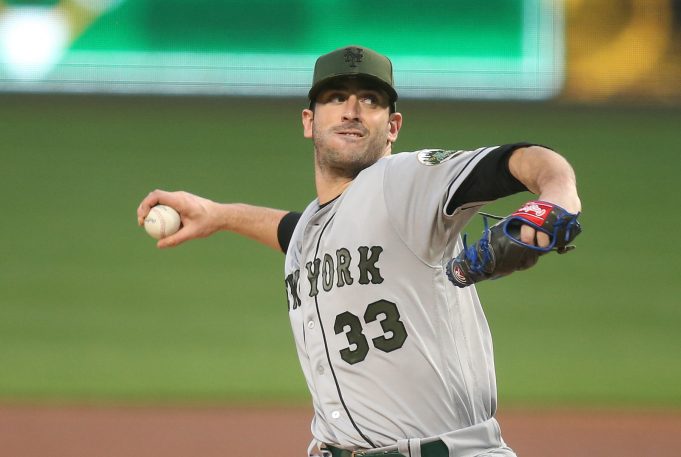 The" I Told You Not to Draft This Player" Award:
Matt Harvey, New Yok Mets
I hate to say it, but I told everyone not to draft Matt Harvey in the offseason.
That was strictly because of his injury concerns but now he seems not to be too focused on baseball. The guy needs a trade out of NYC because he is getting too distracted in the Big Apple.
The Dark Knight is looking like that guy we all went to high school with who was a stud athlete but now is at the bar every weekend and loves talking about how good they were back in the day.
Don't get fooled into believing in this guy again for when it comes to fantasy, he isn't worth the risk anymore.