Over the course of the first half of the season, certain players such as Aaron Judge and Cody Bellinger have proved as stars. Here are our fantasy baseball first half all-stars.
T
he MLB All-Star Game is right around the corner. In the fantasy baseball world, there are different kinds of fantasy all-stars.
This isn't a list that will have Bryce Harper or Clayton Kershaw on it. There was a reason why they were drafted in the first round. For a player to be a fantasy all-star they had to be picked up off the free agent wire or drafted in the later rounds of drafts. Players that we took a chance on and they made us look like geniuses.
I'll do each position and let me know if I missed any players. Hopefully, your teams are filled with this list of players.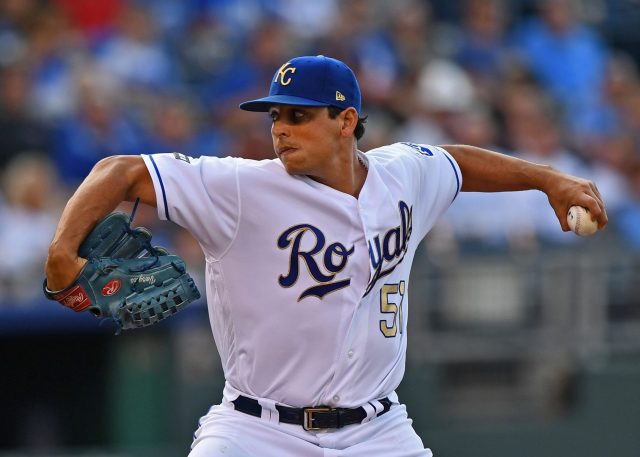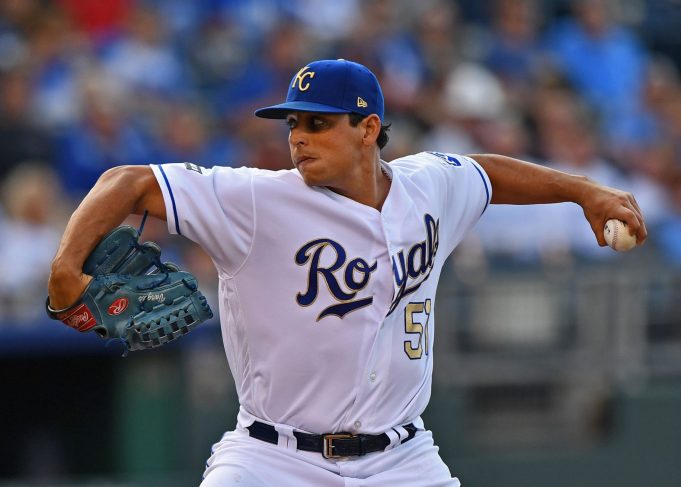 Starting Pitcher:
Number four starting pitcher on the ESPN player rater
Jason Vargas wasn't considered a top 150 starting pitcher going into the fantasy season. This season has been a coming-out party for Vargas. He has a 2.24 ERA on the year with a 12-3 record. He isn't striking out a lot of batters but he is still getting the job done. For a player who only got drafted in the deepest of leagues, Jason Vargas may be the most surprising fantasy all-star of the year. This will be the best season of his career and his owners should be happy with what they got from Vargas this year.
Alex Wood, Los Angeles Dodgers
Number 10 starting pitcher on the ESPN player rater
Alex Wood was ranked as the No. 110 starting pitcher heading into the 2017 season. He has always had the potential to be an ace but injuries and opportunities have slowed him down in the past. Alex Wood has been lights out this year. He has a 9-0 record, 1.88 ERA, 0.93 WHIP and is averaging over nine Ks per nine innings on the season. Alex Wood has been a great free agent pick up and he will continue to dominate hitters for the rest of the season.
Closer:
Number three relief pitcher on the ESPN player rater
Now I was very high on Greg Holland in the pre-season and I couldn't figure out why others weren't. He was ranked as the 35th best reliever going into the season. He has shown in the past that he can be lights out and players were scared because he is pitching in Colorado. Greg Holland has been dominating all season. Holland has 26 saves and a 1.48 ERA on the year. He can easily reach 40 saves and if he does that he will be the fantasy closer MVP of the year.
Catcher:
Avila is the number four catcher and Flowers is the number seven catcher on the ESPN player rater
This just shows you two things. Every one of you should have read my catcher rankings because I told you not to draft a catcher unless you are the first one of the last one. Tyler Flowers was the 29th ranked catcher and Alex Avila was outside the top 50. Both have been great and have given their owners solid production at the weakest fantasy position. Enjoy the production and hopefully going into next season I can get more of you to listen to me for when it comes to drafting catchers.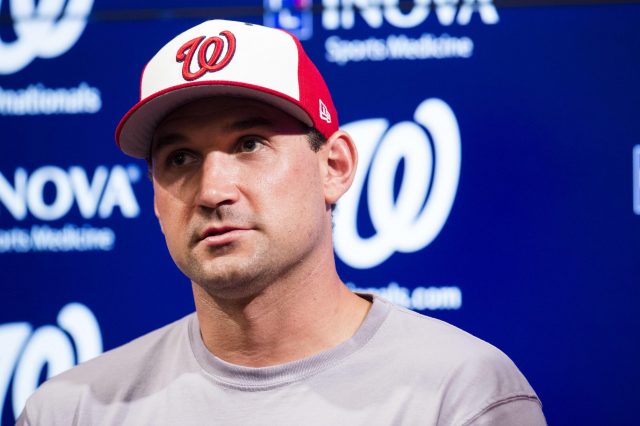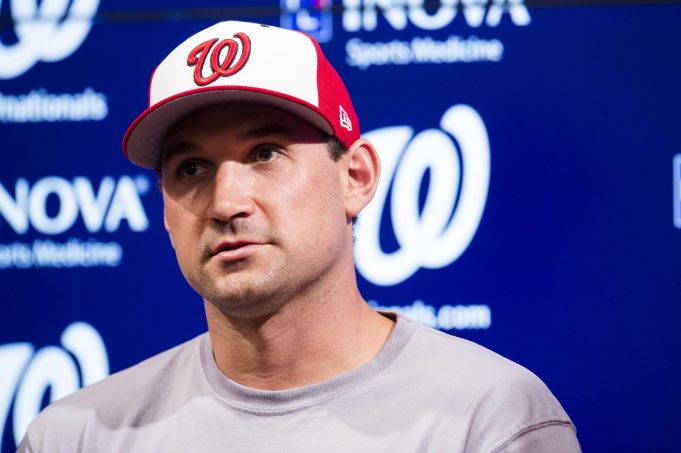 First Base:
Number three first basemen on the ESPN player rater
Ryan Zimmerman was the number 208 ranked fantasy hitter going into the season and number 359 overall. He has shown in the past that he can put up big numbers but injuries have always slowed him down. Zimmerman might be the MVP of the National League at the all-star break. He has a .335 average, 50 runs scored, 19 home runs and 62 RBIs. Those are types of numbers of players that we expected from players that we drafted in the first five rounds of drafts. If he can stay healthy, he will continue to put up monster numbers.
Second Base:
Number eight second basemen on the ESPN player rater
Starlin Castro is finally having the year that New York Yankee fans have been hoping for since they traded for him. He was ranked as the number twenty-two second baseball coming into the season and was the No. 128 hitter overall. He has always been a better real life player than fantasy player but this year he has shown he can be a productive fantasy player. He is on pace to score over 100 runs, hit over twenty home runs and drive in over 90. That is elite production from a second baseman in fantasy.
Third Base:
Jake Lamb, Arizona Diamondbacks
Number two third basemen on the ESPN player rater
How many of us predicted that Jake Lamb would be second in the NL in RBIs at the all-star break? I'm guessing not many of us. Many thought Lamb was a fluke last season when he hit 29 home runs but he is showing that he is an elite offensive third basemen in the league. His bat and power play perfectly at Chase Field and his production should continue for the rest of the year. He is no fluke and is a potential top 50 keeper going into next season.
Shortstop:
Number five shortstop on the ESPN player rater
Chris Owings is having his fantasy coming out party this year. He is on pace for a 20/20 season and is on pace to hit near .300 and drive in almost 100 runs. Nobody on this planet saw this coming and it shows you how friendly of a ball park Chase Field is. He isn't showing any signs of slowing down and he will be one of the few players to reach the 20/20 mark at seasons end.
Outfield:
Number one hitter overall on the ESPN player rater
There was one person who was on the Aaron Judge bandwagon since early last year and was telling everyone how great he was going to be. That person was not me, it was my girlfriend. Last year we went to see Aaron Judge play and he looked god awful at AAA but she told me he was going to be a star but I didn't see it at the time. I will give him (and her) a ton of credit. He has put in the work in the off season and has learned and listened from the veterans and coaching staff of the New York Yankees. He looks like the next great New York Yankee and his fantasy owners who picked him up off the free agent list are most likely doing well because of him. Aaron Judge isn't going to slow down anytime soon and has a legitimate shot to do this for the next decade. Aaron Judge will be a first round pick next year and he wasn't even considered a starter in the Yankees outfield during spring training.
Number 10 outfielder on the ESPN player rater
Corey Dickerson was an afterthought when he traded from the Colorado Rockies to the Tampa Bay Rays. He went from the most hitter-friendly ballpark to one of the worst but that hasn't slowed him down. Dickerson is having a great season. He is batting .321 with 60 runs scored, seventeen home runs and has 40 RBIs. He is on pace to score over 110 runs and hit over 30 bombs. Not bad for a player who most gave up on as a fantasy player going into the year.
Number 19 outfielder on the ESPN player rater
Domingo Santana has already set new career marks in homers (13), RBI (41) and runs (44). Santana is only 24-years-old and he should continue to get the playing time to put up solid fantasy numbers. He will shatter all of his career highs and could be a 20/20 player who scores 80 runs and drives in 80 runs. That is a fantastic stat line from a player who most didn't know who he was coming into the season.
Utility Player:
Top 10 first base and outfielder on the ESPN player rater
Cody Bellinger would be the most talked about rookie of the year if it wasn't for Aaron Judge. However, if you read my first basemen article, I told everyone to snag him early because he was going to be special. I missed on plenty of players, let me brag when I get one right. Bellinger has a chance to hit 40 homers and steal fifteen bases this year. That is a top 20overall hitter for next season and for many to come. Bellinger and Judge are the future of the MLB and if you have one or both of them on your roster, you will be in good shape.