MLB fantasy players can help themselves out by getting a jump on some players who are currently on the disabled list. 
We are almost half way done with the MLB fantasy season and it is never too early to look at players who can help us get into the playoffs. It can be difficult to add players who are coming back from injury because roster spaces are valuable. There are a handful of players who are currently injured or suspended that can have a major impact on our teams within the next month. I have personally added most of these players on my team because I do believe in what I am telling everyone. I hope that every one of you wins your league (except if you are in one of my leagues) and that my advice helps you. Let's look at these impact players that can help us win our leagues.
Hitters:
Wilson Ramos, Catcher, Tampa Bay Rays (Owned in 15.1% of ESPN leagues)- Over the last two weeks, I have gone with no catcher in my lineups. If you don't have one of the top five or six catchers, the position offers very little upside. In every one of my leagues, I have added Wilson Ramos. Last season he was a top three catcher up until he got hurt. Ramos batted .307 with a .354 OBP, he hit 20 home runs and drove in 80 runs. From this point forward if he gives half the homers and runs driven in he will easily be worth the add. Not many catchers will give us an average above .275 and have a chance at double digit homers. The good part about him going to an American League team is that he can DH. There's a chance he will DH five out seven games of the week which is good news for fantasy owners. Ramos will give us good upside and more importantly consistency at the catcher position. If you have an average catcher, add Ramos quickly and he will give you an advantage at the position every week unless the owner has Buster Posey or Gary Sanchez. The potential return date for Ramos is June 25th.  Be the smartest guy in your league and add Wilson Ramos.
Starling Marte, Outfield (Owned in 37.3% of ESPN leagues)- Starling Marte was drafted as a top 30 overall player in ESPN drafts this year. Marte finished as the 23rd overall hitter in 2016 and 22nd hitter in 2015 on the ESPN player rater. The reason he got dropped wasn't due to an injury but because of taking PEDs. He will be 100% once he comes back off the suspension list and he will get plugged back right in the middle of the Pittsburgh Pirates lineup. Not only are you adding a top 25 overall hitter but you adding a 28-year-old player in their prime and can be a keeper for the next five years. He can win you steals every week and you are giving up nothing to get him. He would also be a smart player to target in a trade because he is about a month away from returning and owners might still be open to trading him. The longer you wait to add or trade for him it can be too late. Go out and get Starling Marte.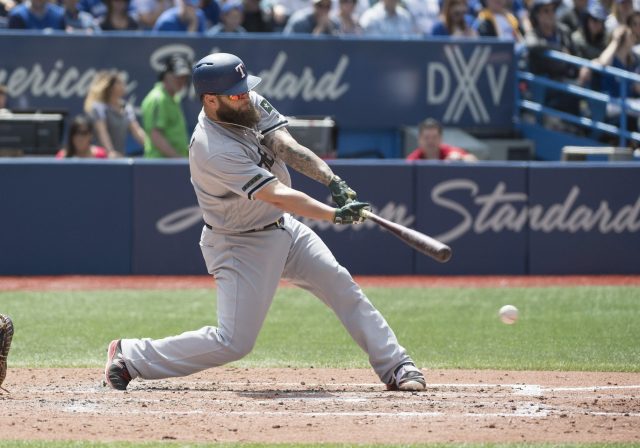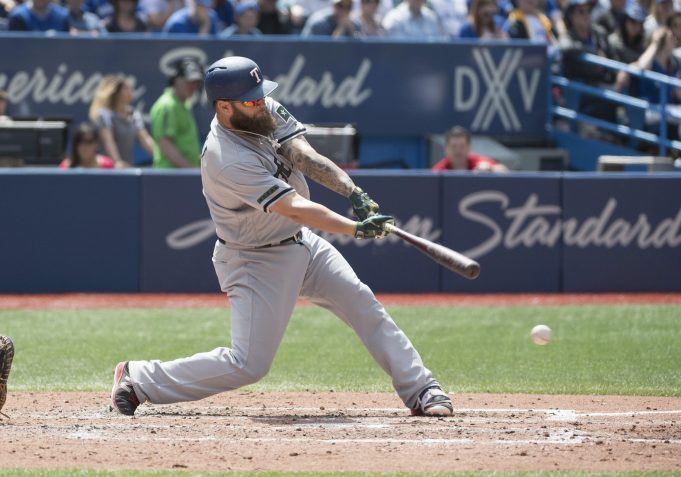 Mike Napoli, 1B, (Owned in 19.9% of ESPN leagues)- Mike Napoli is supposed to return from the DL this weekend and he has elite power. Napoli will go back in the middle of the Texas Rangers lineup and the ballpark feeds right into his power. He might hurt you in average but he will give you good home run and RBI numbers. If you need power, Napoli would be a wise investment. He isn't a sexy fantasy name but he hit 34 bombs last year and drove in over a hundred RBI's. He is a streaky hitter and once he goes on a hot streak he will get picked up off the waiver wire quickly. Keep his name in the back of your head just in case your team gets hit by the injury bug and you need power.
Pitcher: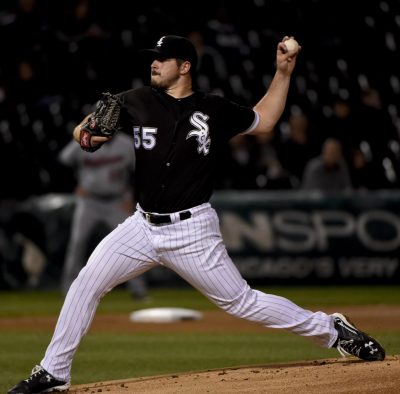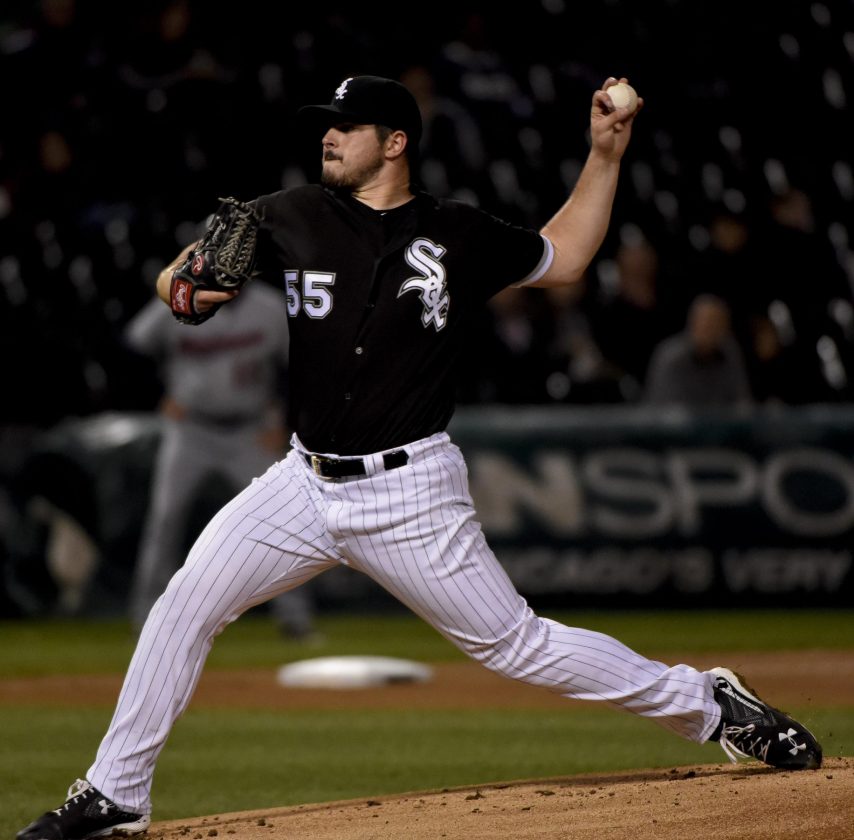 Carlos Rodon, Starting Pitcher (Owned in 17% of ESPN leagues)- Carlos Rodon is a legitimate number two pitcher in baseball. In 165 innings last year he had 168 strikeouts, and he gives up a below average hard hit rate of 27.8 % (league average is 28.5). Why is hard hit rate important for a pitcher? It's important because it tells me how hard the pitcher is getting hit. That tells me that batters are not squaring up his pitches for hard contact and that will limit the number of home runs and extra-base hits he gives up. He has a great slider and has a good fastball. There was a reason he was the number three overall pick in the 2014 draft and the Chicago White Sox can't wait to add their future ace back in the rotation. His ownership percentage will start to skyrocket in the upcoming week or so. He will make about two more rehab starts before he gets called up and it would be smart to add him now and wait the week or so. He is the type of pitcher who can dominate in the second half of the season and help us win our league.
Trevor Cahill, Starting Pitcher (Owned in 17.7% of ESPN leagues)- Trevor Cahill has made great strides this year before he went on the disabled list. When Cahill moved to the bullpen, he made changes to his delivery and with the improvements, he improved his curveball and changeup. He has a 20% swing and miss rate and a 29% K rate. Cahill is throwing his curveball over 5% more than at any point in his career. He has made changes to his mechanics and delivery which shows me that the start to this year was no fluke. He isn't an elite type of pitcher but he can be a very serviceable pitcher who can help in every pitching category. If he is available in your league, grab him up now, he will be back within two weeks.