The Brooklyn Nets hold three picks in the 2017 NBA Draft. On Wednesday, they worked out six different potential targets.
T
he 2017 NBA Draft is only weeks away, and the Brooklyn Nets hold 
two 
first round picks and one second rounder.
Senior NBA writer for Basketball Insiders, Michael Scotto, reported the six players held for workouts this past Wednesday.
Sources: Nets had Jaron Blossomgame, Devin Robinson, Wesley Iwundu, Damyean Dotson, London Perrantes & Tarik Phillip in for a workout today.

— Michael Scotto (@MikeAScotto) June 7, 2017
Set to pick at 22, 27 and 57, all players listed here are expected to fall in that range. A more in-depth look at the prospects:
Jaron Blossomgame
A 6-7 220 pound forward, Blossomgame is the second oldest player in the draft at 24. In his senior season at Clemson, he averaged 17.7 points and 6.3 rebounds per game. Currently listed at 54 on Draft Express, his defensive aptitude and athleticism would make for a great addition in Brooklyn.
Devin Robinson
A Junior forward out of Florida University, Robinson sits at 6-8 and 200 pounds. In addition to shooting 39 percent from behind the arc, he averaged 11.1 points and 6.1 per game last season.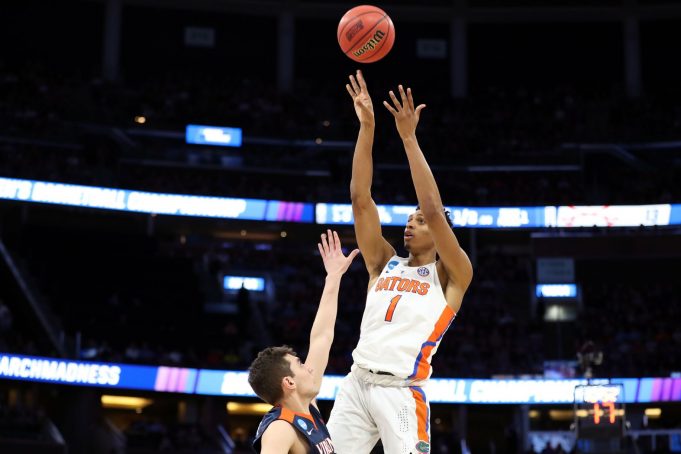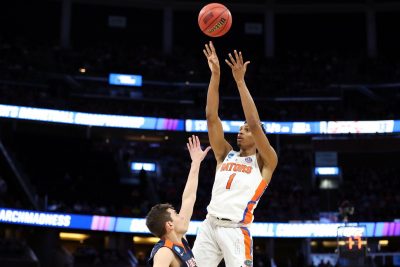 Wesley Iwundu
This senior shooting guard out of Kansas State is projected 56th on Draft Express. He steadily improved over four years and averaged: 13 points, 6.3 rebounds, and 3.5 assists his last season. This versatile two-way wing player could make all the difference for the Nets.
Damyean Dotson
A 6-5 and 210-pound shooting guard out of Houston, Dotson isn't listed on most mock drafts. After spending his first two seasons in Oregon, Dotson moved home to Houston where he found his stride. In his last season, the guard averaged 17.4 points and 6.9 rebounds per game.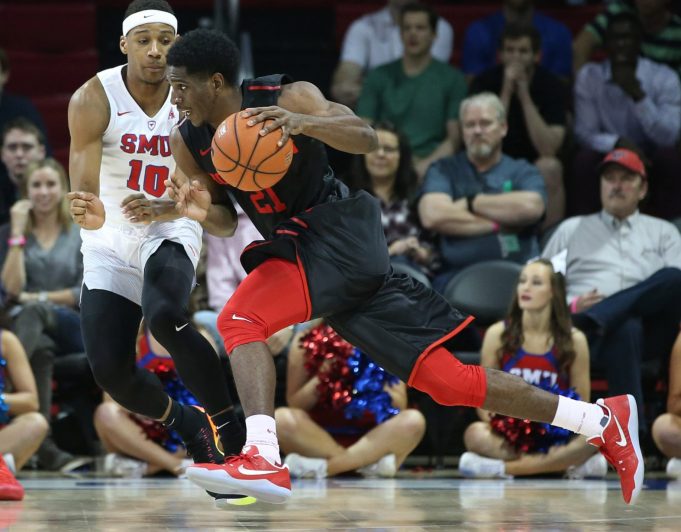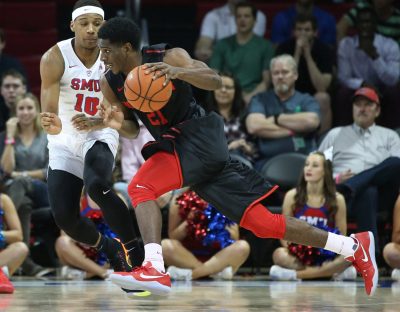 London Perrantes
Another guard not listed in most mock drafts, Perrantes sits at 6-2 and 200 pounds. A natural playmaker, this Virginia point guard averaged 12.7 points, 3 rebounds, and 3.8 assists per game his senior year.
Tarik Phillip
A Brooklyn native, this two-way guard comes out of West Virginia University. At 6-3 and 195 pounds, Phillip may not have the size yet ready for the NBA. In his junior and last season, he averaged 9.5 points, 3 assists, and 1.7 steals per game.
Plenty of talent awaits the Brooklyn Nets in this draft, even down to pick 57. As far as similarities between players held for the workout, you can note they're all shooters. It's clear Brooklyn is looking to advance their game in that area.
Elite Sports NY's Zach Cronin wrote about Isaiah Hartenstein and the Nets.
Elite Sports NY's Collin Loring wrote about Luke Kennard's draft availability.