Honorable mentions and upcoming salary choices are on top for today's Brooklyn Nets News Beat.
Tuesday morning, Bleacher Report published a column regarding the teams with most turnaround potential for next season. No, sadly, the Nets were not selected.
Instead, Brooklyn was given an honorable mention, and rightfully so. The five (and eight honorably) mentioned were all given grades, based on: cap space, average player age, roster upside, draft equity, etc.
Though Bleacher Report didn't go into detail, a quick summary for our favorite New York ball club.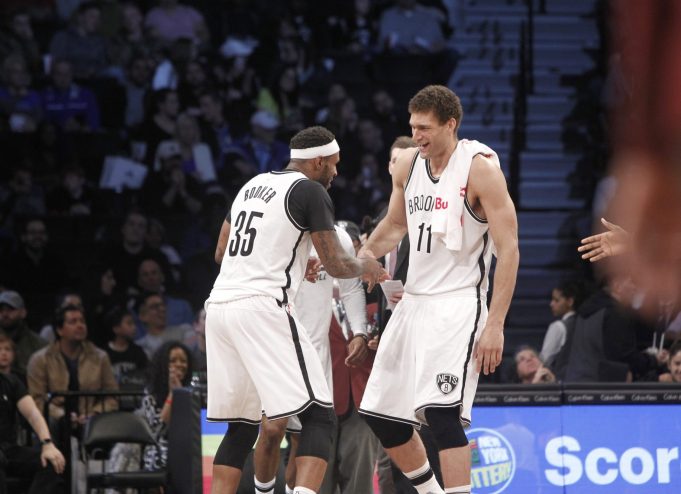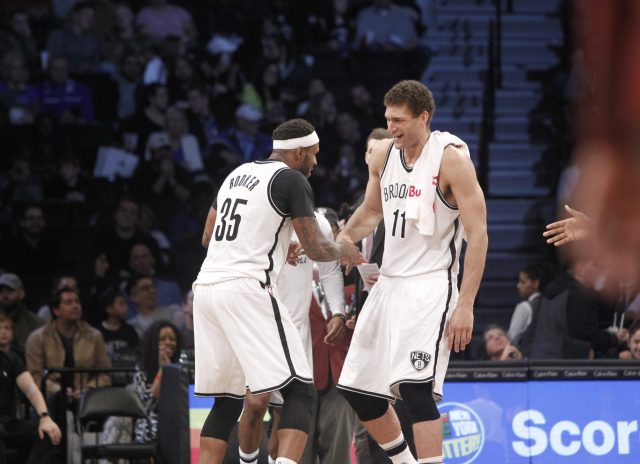 The Brooklyn Nets have cap space, the third most across the league. Set to enter the market with nearly $40-million, they'll be one of few big spenders this summer.
On average, a Brooklyn baller's average age 26-years-old with the youngest team, Phoenix, averaging out at 24.2 years of age. The Nets aren't full of old-timers and they have plenty of young talent waiting to develop.
As far as the Nets' draft equity, we all know the story. They could be top of the list, but of course Billy King had to make that fateful trade years ago. It may not be number one, but Brooklyn does hold picks 22 and 27 in the first round.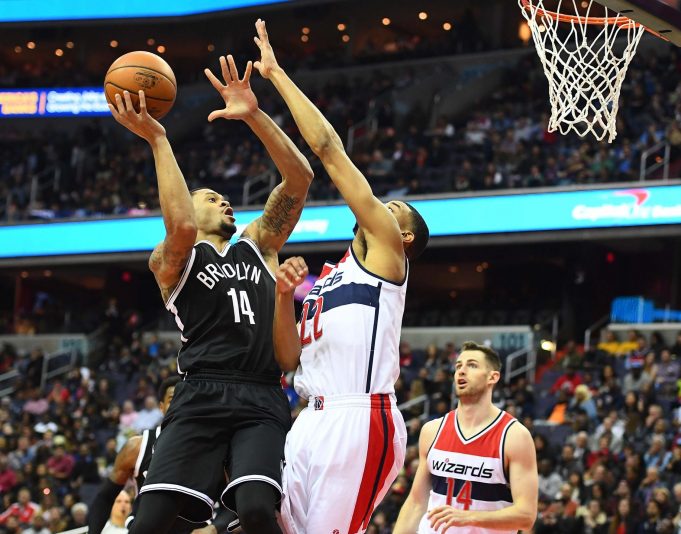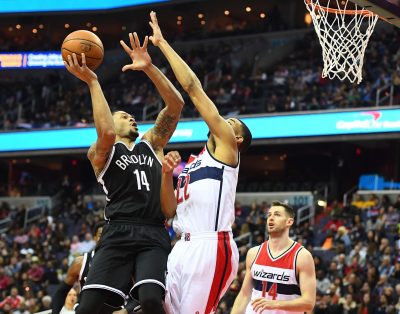 Speaking of next season, the Nets have some salary decisions quickly approaching.
Come Jun. 24, the team will have to inform K.J. McDaniels whether or not they're exercising his team option. Last season, McDaniels averaged just 4.2 points and 1.7 rebounds in 14.7 minutes through 20 games.
Declining his option saves the team nearly $3.5 million for next season, which could prove useful in free agent pursuit.
Furthermore, on June 30th, the front office will be required to do the same for guard Sean Kilpatrick. Over 70 games played, Sean averaged 13.1 points and 4 rebounds in just 25 minutes per game.
With his option set at just over $1-million, and his true potential not yet reached, this should be an easier decision than most.