Now in May, the second month of the season, we zone in on those low-owned fantasy baseball players who are must-grabs.
I
f you are like me, you are sick of these injuries in baseball. It seems like every day a new player is being added to the disabled list and it is becoming more difficult to roster a good lineup.
Not only are top pitchers getting hurt, but so are hitters to the caliber of Freddie Freeman and A.J. Pollock. The good thing for us is that hitting is very deep and we should be able to find hitters to replace the big bats that went on the DL.
Here are the sneaky players who will help us get to the top of the standings until our players get back. It is better to grab a player who is off to a hot start early than wait and see. We don't want to miss out on these players. If they are available in your league, they should be added (only one is owned in more than 20 percent of ESPN leagues).
2B and 3B, owned in 19.9% of ESPN leagues
With the injury to Justin Turner it has opened the door for Chris Taylor. He has been good in the limited at bats he has received this year and he won't be slowing down anytime soon. He is batting .333 with five homeruns and has 16 runs scored and RBIs. Taylor has 101 plate appearances this season and he's posted an impressive .439 wOBA. wOBA or weighted on-base average is a great statistic that tells us how good a hitter is. League average for wOBA is .300 and over .400 is an excellent wOBA. The stats and playing time are there and Chris Taylor should be on our rosters.
1B, owned in 3.6% of ESPN leagues
Matt Adams has never got the chance to be an everyday player and now he will be for the next ten weeks with the injury to Freddie Freeman. Sun Trust Park has been a great ball park for lefty power and he will hit in the top five of the lineup. If Adams has a solid ten weeks, he can still get some at bats in the corner outfield positions once Freeman comes back. He is a streaky hitter and can provide good power for a couple weeks and we can take advantage of it. He is a good pick up in deeper leagues.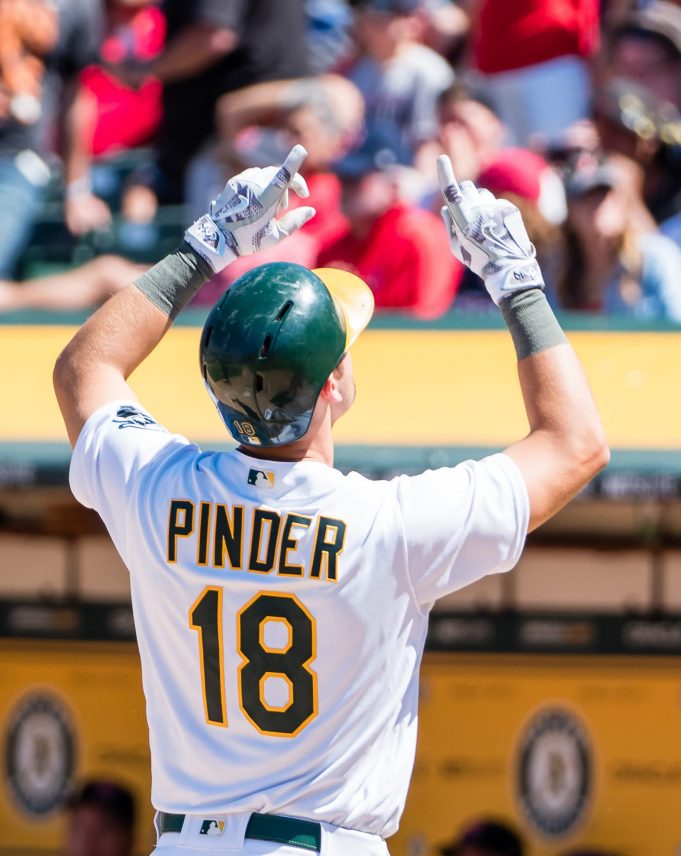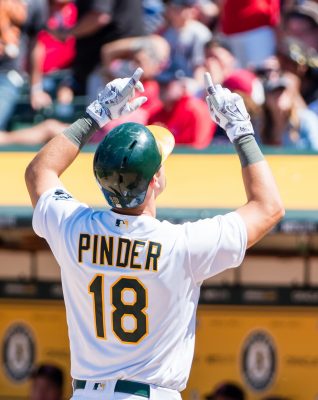 2B, owned in 3% of ESPN leagues
Here is a good way to win a bar bet with some of your buddies. Who has hit the longest homerun of the season so far? Aaron Judge? Giancarlo Stanton? Nope, it's Chad Pinder. Out of everyone in the majors with at least 30 batted balls this season, Pinder ranks second in average exit velocity. He ranks fifth in average air-ball exit velocity and Pinder also ranks seventh in rate of batted balls hit at least 95 miles per hour. He has power and that is all we need to know about. If you need a power bat and need a player who will get at bats, Pinder can give you much needed power and good production.
SP, owned in 7.8% of ESPN leagues
Mike Clevinger is another good Cleveland Indians pitcher that needs to be on your radar. His last start against the Houston Astros opened my eyes. He threw seven shut-out innings of two hit baseball with eight strikeouts. The biggest problem with Clevinger is that the Indians rotation has been stacked and he has not been given an opportunity to show off his talents. He should stay in the rotation and he is a type of pitcher who can give you good strike out numbers and with a good WHIP. If you need pitching, I would highly recommend Clevinger in every league.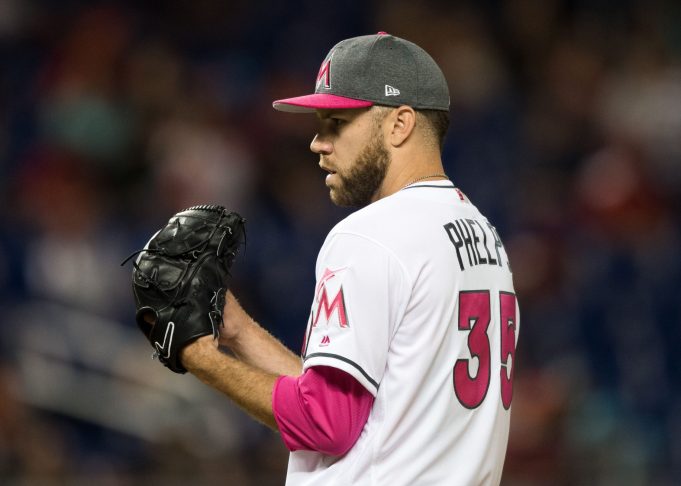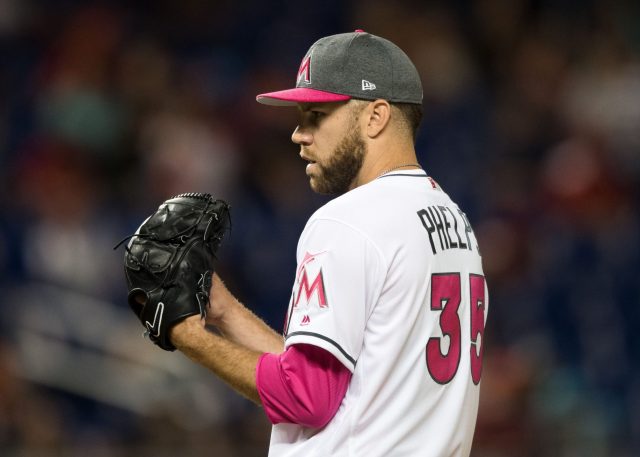 P, owned in 2.7% of ESPN leagues
Rumor has it that the Miami Marlins are looking to more David Phelps into the starting rotation. Phelps has been lights out in the bullpen over the last couple of weeks and he has 24 strikeouts in 22 innings. This is more of a gut call but he is the best pitcher (I believe) that the Marlins have right now. He is a low risk high reward type of pitcher that can pay off in the long run for us.
C, owned in 50% of ESPN leagues
Corey Knebel has finally been given the opportunity to close games for the Milwaukee Brewers. In 22 innings, this year he has 38 strikeouts, an 0.82 ERA and a 1.05 WHIP. Those are elite numbers across the board and he is not going to stop putting up video game type numbers all year. In his last eight appearances, in five of them, he has struck out three batters in them. Walks are a problem with him but if he keeps striking out this many batters it won't matter. He has a great chance to finish inside the top seven of closer this year.