Michael Conforto and Jay Bruce are two New York Mets who should be played on this day, Thursday, May 12, of daily fantasy baseball.
E
very team is in play tomorrow, which leads us with a lot of options for both pitching and hitting.
Clayton Kershaw
is pitching but the big problem with that isn't his usually high price tag it's the location, it's in Coors Field.
We have solid pitching options and we have good hitting options also, bringing us the best of both worlds.
The great thing about a full slate is that ownership percentage will be low owned for almost every player. If you are making multiple lineups, you should have a couple lineups with two aces and the others with lower priced pitching with great bats. When it comes to these big slates I like to take chances and roster players most won't even think about rostering.
That is the way to win tournaments. I will attack some of the aces in hoping that most will stay away from them and go with safer plays.
Here are the plays for this 15 game slate and good luck to everyone. Hopefully we all can win some money going into the weekend.
Pitching:
It is very rare to see Kershaw as an option and not see him as the highest price, today that honor goes to Johnny Cueto. He just faced the Cincinnati Reds at Cincinnati which is a great hitters park and he dominated them. He went seven innings and had 10 strikeouts. Cueto now gets them in San Francisco which is known to be a pitchers park and Cueto has a chance for a complete game shutout with double digit Ks. If you decide to go with starting an ace tonight, Cueto should be your number one option.
Rick Porcello has been great in his last four starts. He has scored over 20 DraftKings (DK) points in them and now gets the light hitting Tampa Bay Rays. He got lit up last time he faced them this year for the tone of eight runs in only four innings. He has turned it around since then and he should be one of the more safer plays on the night. Expect another 20 DK point performance from Porcello.
Patrick Corbin is an all or nothing type of pitcher but tonight he has a great matchup. The Pittsburgh Pirates are one of the worst hitting teams versus lefties and Corbin should give them fits all game. His last start was a disaster but it was in Coors Field. The three games before that he had scored over 23 DK points in all of them. He has great strikeout potential and since the game is in Arizona (a good hitters park) he can go less than five percent owned.
Mike Leake has been great this year. He has a 1.79 ERA with a .94 WHIP and now he gets the defending world champs in the Chicago Cubs. He has been solid this year but he doesn't have great upside. However, he has been consistent this year not scoring less than 14 DK points in any start. He has showed us upside however, by scoring 31 earlier in the year. He shouldn't kill our lineups but if he scores us around 15 points and nobody attacks the Cubs lineup, that can be a great tournament pick.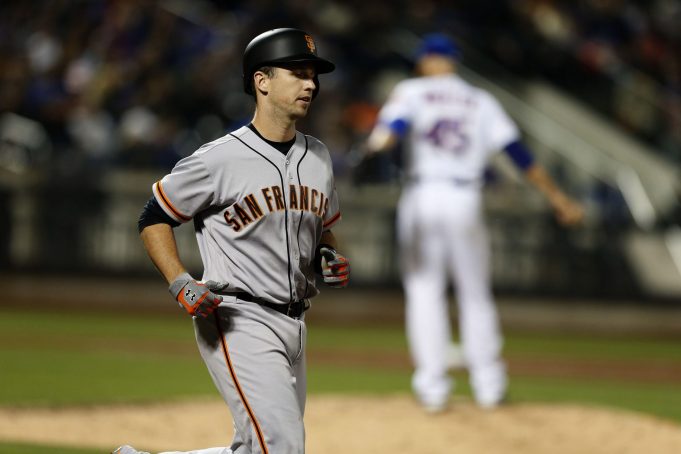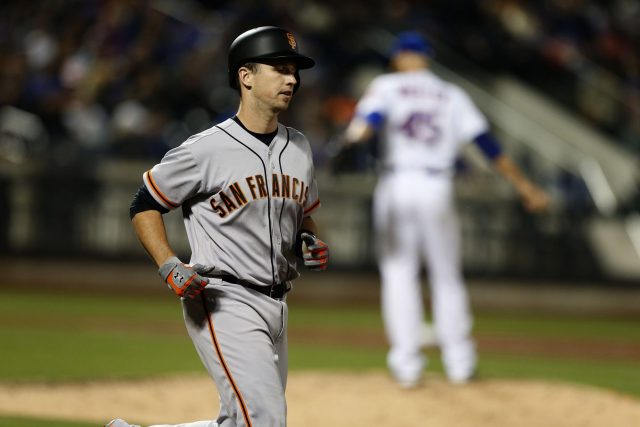 Catcher:
Buster Posey has been destroying the baseball of late. In his last three starts he has scored 16, 19 and 23 DK points and he is too cheap not to roster. Whenever the best hitting catcher in the league is hitting .367, you find a way to put him in your lineup. I don't care that he is 1-11 against Feldman in his career.
Tyler Flowers has been quietly hitting the ball very well this year. He is hitting .361 so far, but the only problem is he has zero homeruns. He doesn't have great upside but if he can get us a couple of hits with an RBI and a run scored, he will kill value for us.
First Base: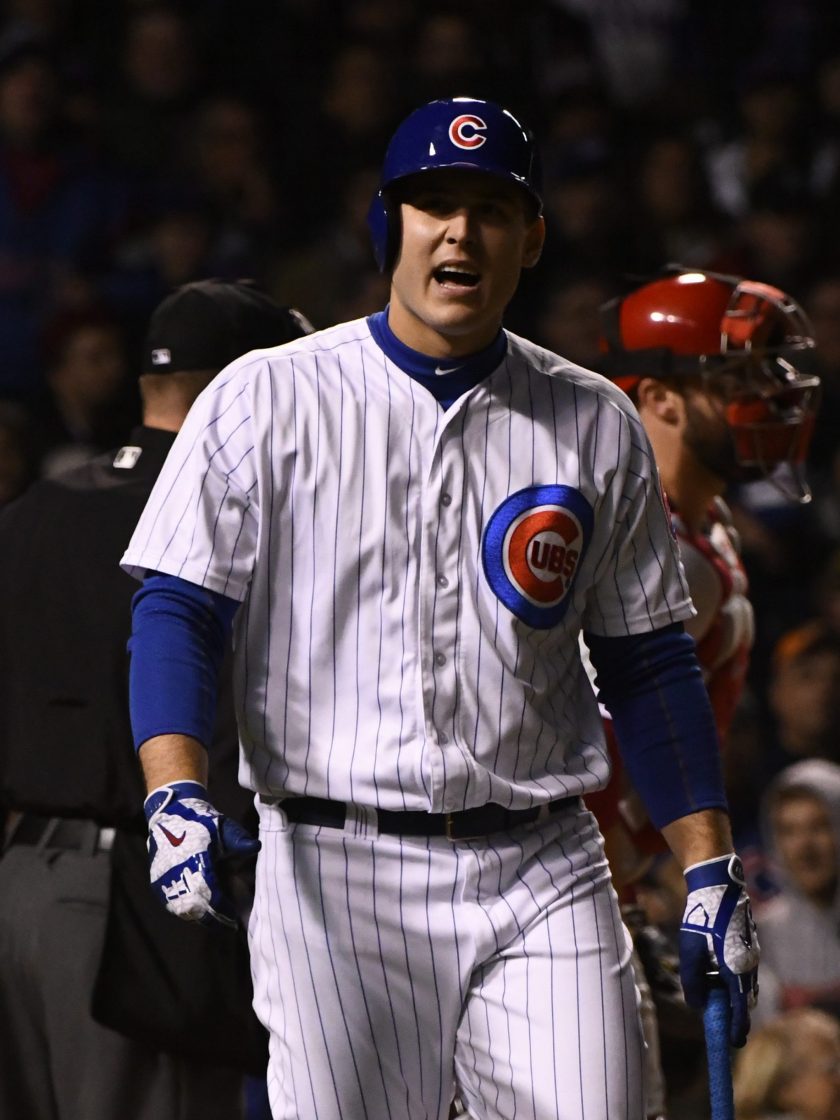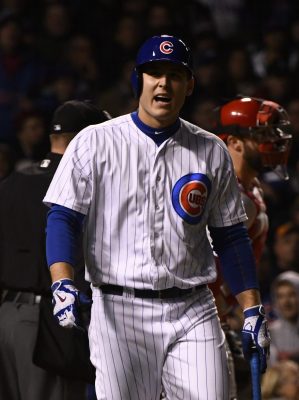 I am very interested to see what the percentages will be on the Chicago Cubs hitters tonight. Rizzo is off to a slow start but he has great numbers against Mike Leake. He is .375 with six extra base hits and two homers. I love to play good hitters who are on a slump against pitchers they have recent success against. Low ownership with great upside is a good way to win tournaments.
If you decide to fade Rick Porcello, Logan Morrison is a great pick tonight. He will go less than three percent owned and he has done well against Porcello. He is batting.417 with four extra base hits and has a homer against him. Whenever Morrison has success against a pitcher or goes against a fly ball pitcher, he is a great play.
DraftKings must not be paying attention to Yonder's recent play. He is the hottest hitter in baseball and now he gets to hit in a great ball park in Texas. At $3800 he is hitting too well to ignore at that low-price tag. He might be the highest owned hitter on the night but he is worth the high ownership tonight.
Second Base:
Josh Harrison hits well against lefties and he is playing in good hitters park in Chase Field. He isn't a sexy play but he can be a good play tonight because he can get us 20 DK points with a couple of hits and some stolen bases. He can get use points in different ways which is the type of player you need in your lineup.
Oakland hitters are a great stack tonight. They go from a poor hitters park to one of the best in the league. Lowrie is a professional hitter who isn't driving in a lot of runs but he should score at least two runs in this game. If he can drive the ball tonight he should have no problem getting us double digit points.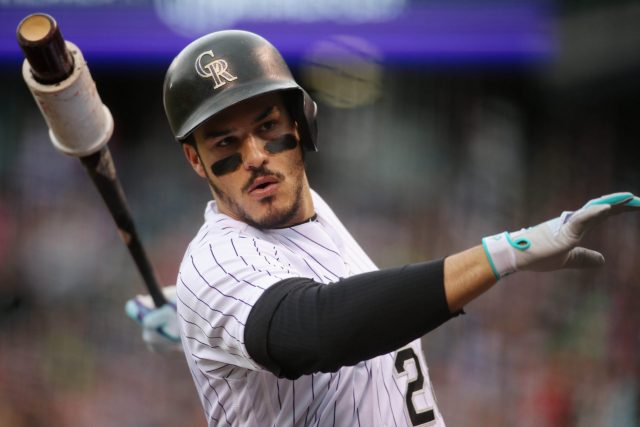 Third Base:
Nolan Arenado is very rarely under $5000 and that is because he is going against Clayton Kershaw. Luckily for him, the game is in Coors Field. I am hoping must will stay away because of Kershaw but Arenado has done well against him in his career. He is batting .333 and he has two dingers. Whenever we can get Arenado at a discounted price, we roster him every time.
Jose Ramirez has owned Ervin Santana. He is batting .563 with two extra base hits. Ramirez can have multiple hits, stolen bases and runs scored in this game. He is a good play every night because he can fill up the stat sheet. Start with Ramirez with confidence tonight.
Shortstop:
Carlos Correa has been on a hot streak over the last two weeks. He already homered once in this series against the Yankees and he should have a good chance of going yard again. He will take advantage of that short right field fence in New York and the hot streak will continue into the weekend.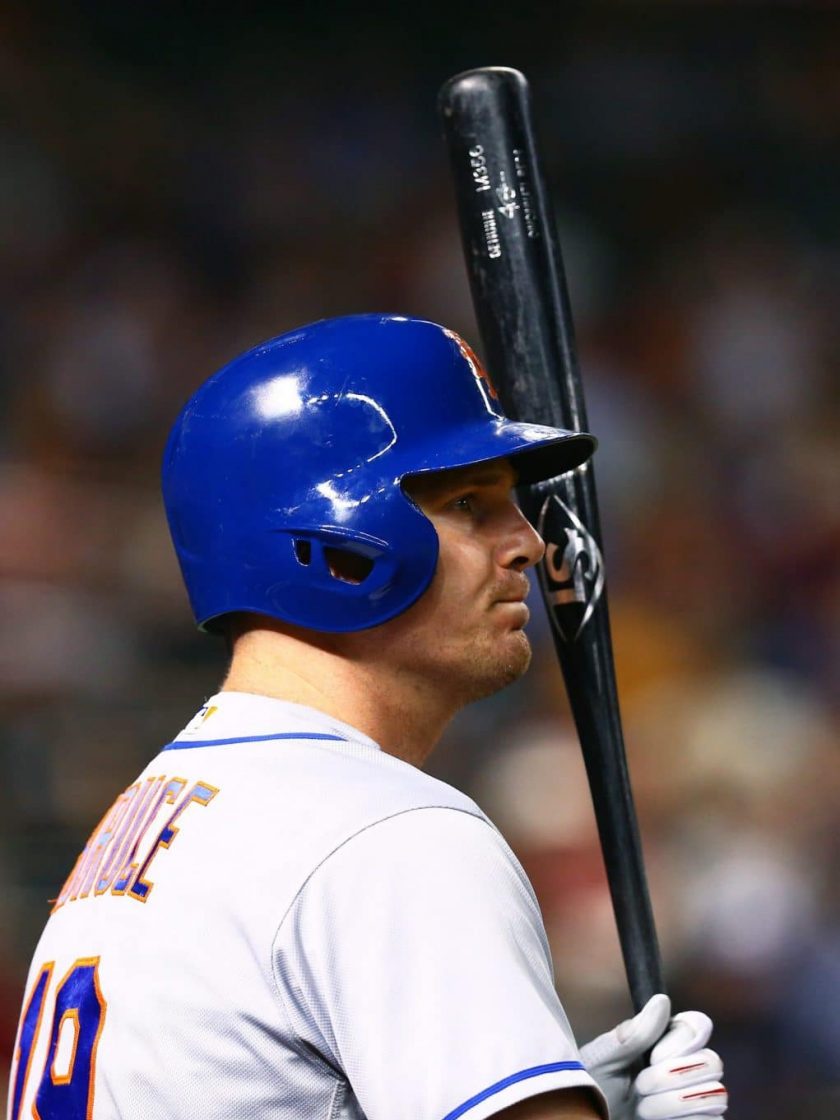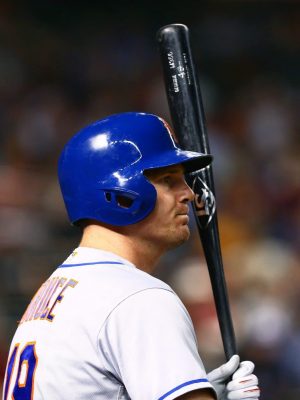 A player playing in Coors Field who is only $3000, say it isn't so! He is starting for the injured Trevor Story and for some reason DK didn't raise his price up yet. I am not going to lie to you, I have no idea who he is but at that price and in that ball park I will be rostering him.
Outfield:
Personally, I won't be rostering him because I think he is an average baseball player at best but I just recommended a player who I never heard of before so what do I know? Bruce is always in play whenever he goes into a good hitters ball park. Not only is he in a good hitting ball park but he has good numbers against Matt Garza. He is batting .364 with seven extra base hits and has three bombs. Have fun rostering him and enjoy the points he gives you but I can't bring myself to pull the trigger on Bruce.
If you read my first base rankings article, I mentioned this kid named Cody Bellinger and he has not disappointed this season. He is the next great young player in the league and he is off to a great start this year. He has tremendous power and good speed but he hasn't showed the speed part yet. He is in Coors Field and he is worth every penny tonight. For those who play in keeper and dynasty leagues, do whatever you can to get him on your team.
Mikey C. is the real deal. He now gets to face Matt Garza in the good hitters park in Milwaukee. He has the DTD label next to him but aren't we all day to day? Terry Collins said he should play tonight and if he does, lock and load Conforto in your lineups tonight and he is my call, he is going to hit a home run tonight.