On May 9, 2017, daily fantasy baseball takes a turn in favor of certain ballparks. That and, of course, New York Yankees slugger Aaron Judge.
T
here are a lot of games in the top hitting parks in the league tonight. The problem with that is that the top pitching options are pitching there also.
Max Scherzer, Carlos Carrasco and Justin Verlander are the top three priced pitchers but they are all in horrible ball parks for pitchers. The higher priced pitchers might go lower owned because of the ball parks. There are some cheap hitters who have been destroying the baseball and they are still lower priced.
The good thing about this is there are a lot of good hitters in great ball parks. Also, there's a Coors field game with two good lineups in the Rockies and Cubs, all the hitters are in play. We can get good pitching with cheap hitters who are on hitting the ball well.
Good luck everyone.
Pitchers:
Carrasco has an ace this year and now he gets one of the worst offenses in the league. There are two problems, he is in a great hitters park in Toronto and he is matched up against Marcus Stroman. Usually when two Aces go against each other, the game will be low scoring and that is what I am banking on. Cleveland's offense is better than Toronto's that is why I am picking Carrasco over Stroman but both are in play.
Nova has been great this year with a 2.14 ERA and has a .88 WHIP. He is in a good pitcher's park in Dodger Stadium and he usually goes low owned. He showed his upside two games ago when he put up 41.5 DK points and I am predicting between 17-22 DK points in this matchup. His last game he got lit up and that will scare others away. Start Nova with confidence.
Andriese has been very consistent this year and now he gets  the horrible Kansas City Royals offense. The game is in a good pitchers park in Tampa Bay and Andriese is coming off seven innings scoreless innings and had eight strikeouts which was good for 31 DK points. He is a great play tonight.
Catchers:
Leon has found his swing again and now he gets to hit in Milwaukee's hitter friendly ball park. I tend not to pay up for catchers but when a catcher is coming off 22 and 34 DK point performances he needs to be in our lineups.
McCann hits lefties with good power and now he gets to hit in a good hitters park in Arizona. He can easily go 0-4 but he has the upside to hit us a homer and will go low owned. A power catcher in a good hitters park is a great recipe for success.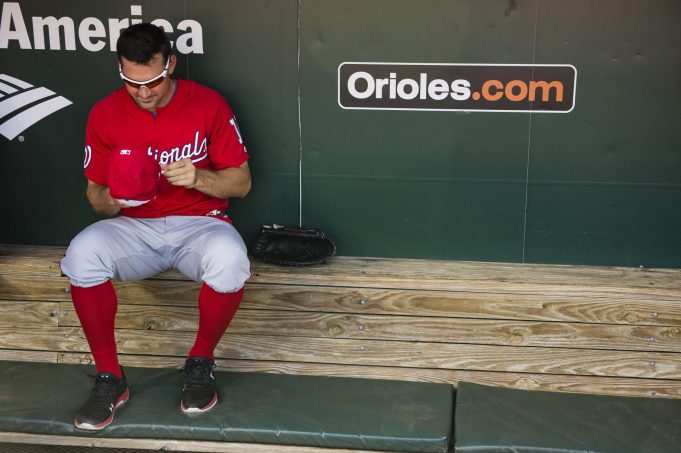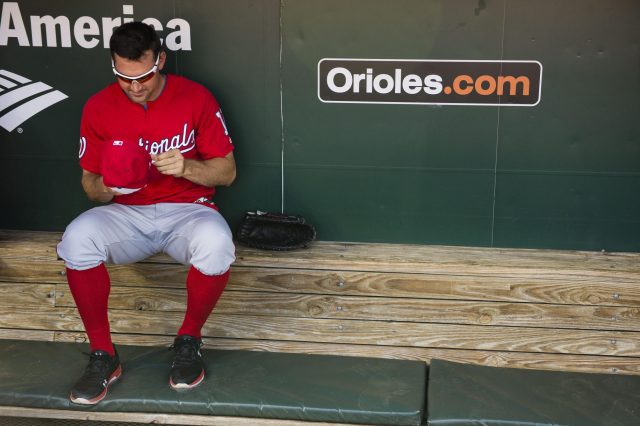 First Base:
Zimmerman might be the NL MVP this year and now he is facing Ubaldo Jimenez which is pretty much batting practice for the National hitters. Most will pay up for Rizzo and the Colorado first basemen and we can get the Zimmerman at lower ownership.
Reynolds is way too cheap. He has 19,18, and 19 DK points in his last three games and now he gets the struggling John Lackey. Reynolds will be chalky (highly owned) but in this case that is alright for us. We will gladly take the 15+ points tonight and try to get lower owned players at other positions.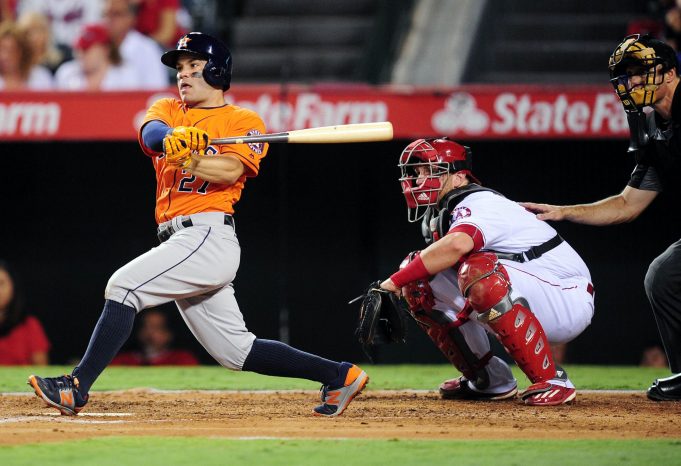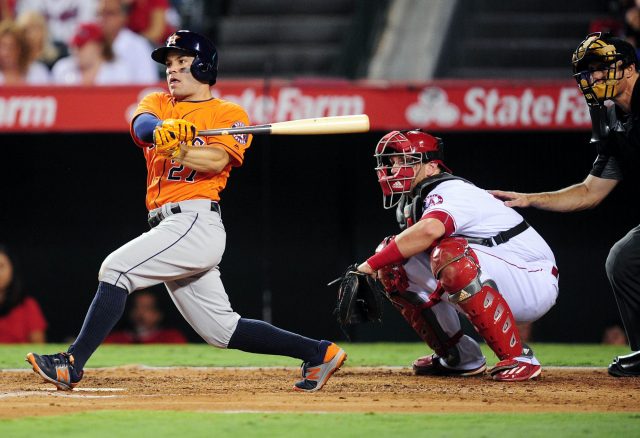 Second Base:
Altuve is 7 for 17 against Big Sexy Bartolo Colon and it's always smart to play the best hitting second basemen in the league. Colon has been off to a shaky start this year and Altuve can not only get three hits tonight but he can also steal us a base or two in this game.
Castro is hitting .355 this year and now he gets to hit in Great American Ball Park which is a hitter's paradise. He's getting the night off after the eighteen-inning game on Monday so he should be well rested. A Yankees stack will go low owned and can pay off in a big way.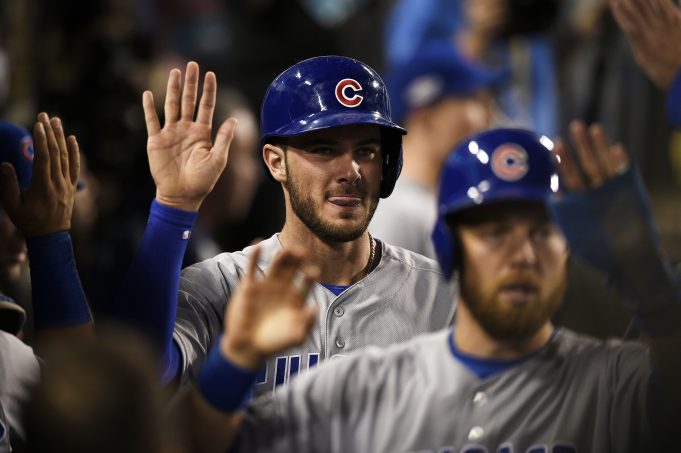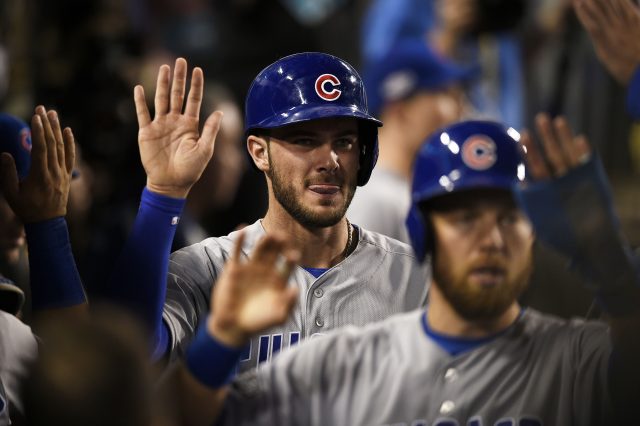 Third Base:
Both are great plays any night but especially in Coors Field. They are expensive but in this environment, they have the highest upside of any players on this slate. It will come down to who you like better, for me it's Arenado just because he makes better contact.
Suarez has been great in the first month hitting .330 and has seven home runs. He now gets to face C.C. Sabathia who has been terrible in his last couple of starts. Suarez is batting over .400 against lefties this year. This is a dream matchup for Suarez who will go overlooked tonight.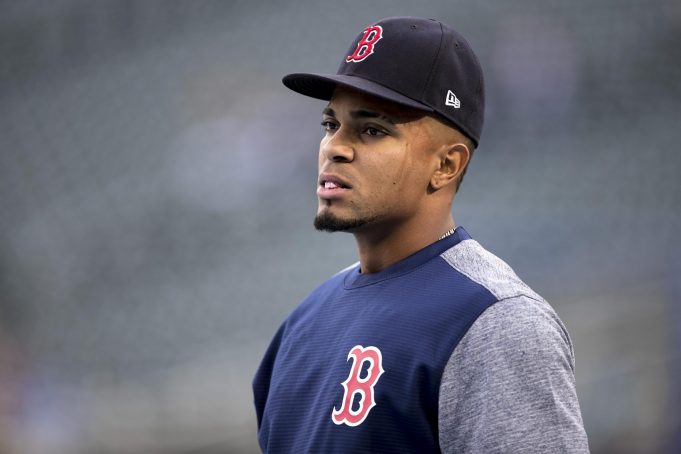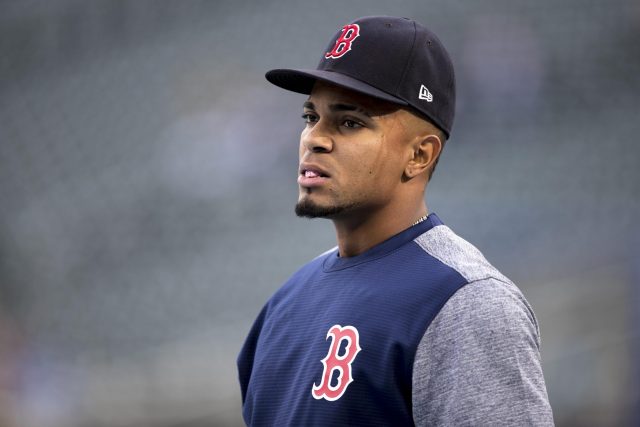 Shortstop:
He is currently on an eleven-game hitting streak and now gets to hit against an average pitcher in a good ball park. He will go low owned because of the Coors game he will get over looked. Playing hitters who get on base and who hit for a high average give you a good safe floor and if they can drive in some RBIs they can have a great night.
Beckham has been my most popular pick at short stop over the last two weeks and he hasn't disappointed. He has showed great upside in that time frame by scoring over 32 DK points twice. He isn't an elite hitter but at his low price tag and high upside, he is worth the roster spot if we want to save money at short stop.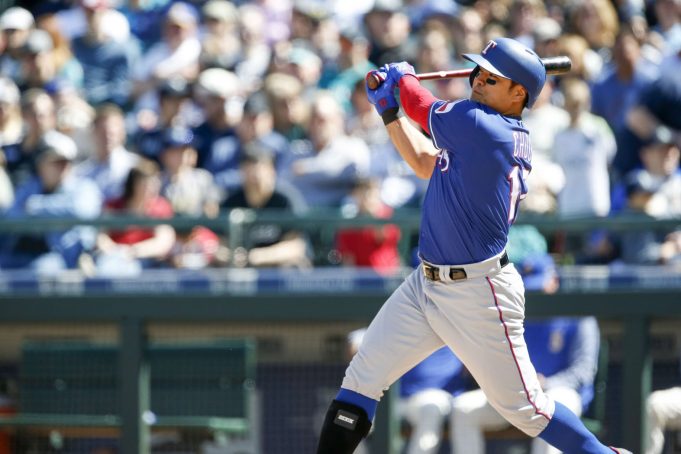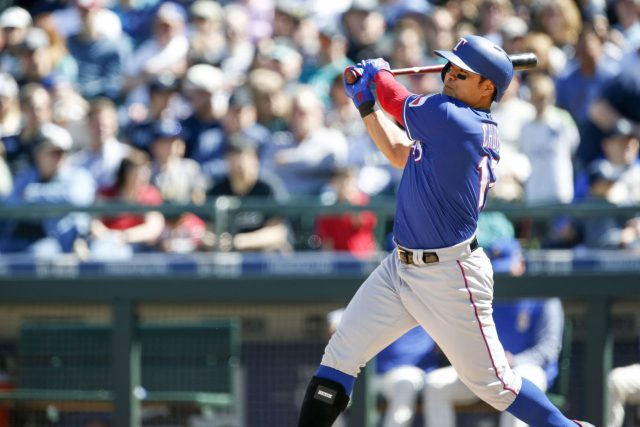 Outfield:
Choo has owned Jered Weaver in his career. He is 17-42 (.405 average) and has eight extra base hits and one dinger. This game is in the early slate of games so for those playing in the main slate we are S.O.L. Choo is a great play tonight and will go low owned.
He has been in a funk so far this season and he will go over looked because of it. He has a .429 average against Lackey and this can be the game that gets him going this season. He is a streaky hitter and if we can get him low owned and at the start of a hot streak, he can be the type of player to help us win a tournament.
The American League Rookie of the year is showing us his tremendous power. Cincinnati is one of the most power hitter friendly ball parks in the league and Judge might hit a ball out of the stadium. Like Castro he is being rested on Monday so he will be rested for tonight. I don't care how high his price tag is, he is worth every penny tonight.