Paying for good starting pitching, such as Masahiro Tanaka and Chris Sale, is the best approach on this daily fantasy baseball day. 
There are a bunch of aces going tonight and we will want to pay up for them. Not only are the aces active, but a bunch of them are equipped with elite matchups.
There are also some poor pitchers tonight and we will need to stack are hitters against them. This will be an interesting slate because we can go two ways, take a chance on the lower-priced pitchers and pay up for hitters or pay up for the aces and try to Frankenstein a lineup together.
I'll now provide you the plays and you can figure out which strategy to use. Good luck everyone tonight and let's win some money.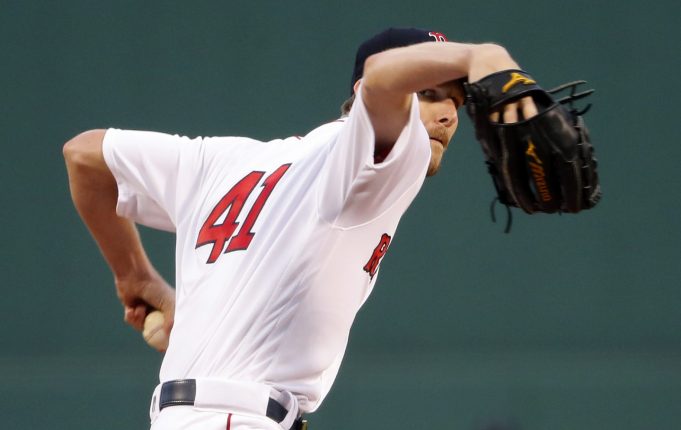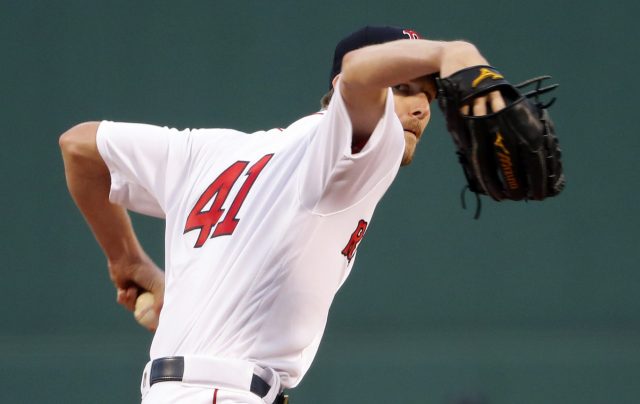 Pitchers:
Chris Sale ($12500) vs Baltimore Orioles
Sale has been the AL Cy Young man this season and has yet scored less than 27.4 DK points. He is as consistent as they come and not many pitchers have the upside Sale does. He is expensive and the Orioles have a good lineup, but they also strike out a bunch. He is a building block on the day and if you decide to pay up for pitching, Sale should be your first choice.
Corey Kluber ($11600) vs Detroit Tigers
Kluber is starting to look like the Cy Young winner from a couple of years ago. The Tigers will be without Miguel Cabrera and that makes the lineup vulnerable. He is averaging 35 DK points over his last two starts while striking out 19. Kluber got knocked around a couple starts ago against the Tigers and they will scare some players away but this isn't the same lineup he faced a couple weeks ago.
I am not a big fan of Tanaka, but he's facing a great matchup against the beat up Blue Jays. He doesn't have the upside that Kluber and Sale have, but he also won't get blown up in this game. Again, this is more about the matchup and he should go lower owned because there are a lot of Aces going tonight but that can be an advantage for us. Tanaka is a safe play tonight.
Matt Moore ($8200) vs Los Angeles Dodgers
The Dodgers can't hit lefties. Matt Moore shut them down in his last start going seven innings with eight strikeouts and only one earned one. Moore is a crafty veteran who can get blown up from time to time but he is a cheaper option if we decide to save some money on pitching. He will go lower owned but he is worth the price tonight.
Catcher:
McCann has good numbers versus Cole Hamels, .279 with 10 extra-base hits and three home runs. Many will stay away from him because of the lefty-lefty matchup but it's hard to argue those numbers. He is a cheap option with good upside tonight.
Sal Perez ($3200)
Sal Perez has down well against Jose Quintana with a .317 average, seven extra-base hits and two home runs. I am not sure why his price is so low but he is one of the most consistent hitting catchers in the league and should be owned tonight.
First Base: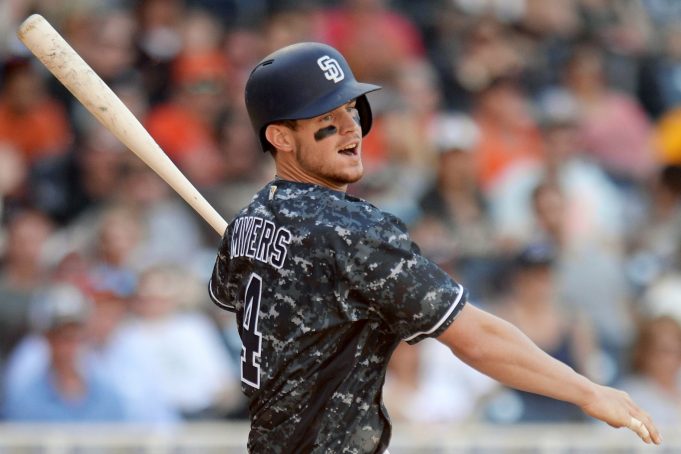 Myers has lived up to the hype of last year and he will continue his hot start tonight. He has two homers in his last two games and he has owned Chatwood with a .385 average and has two home runs against him. Myers is a building block on the night.
Freeman is the NL MVP and it doesn't matter who he is facing. The Braves as a team are destroying the baseball and the Mets are struggling. The bullpen of the Mets is going to be shorthanded and all that means is if Harvey doesn't have his A-plus stuff, the Braves will feast on the Mets pitching.
Second Base:
Castro has been great this year and now he gets to face Mat Latos. Stacking the Yankees would be a smart move and all the Yankees prices are way too low in this good matchup. Castro is too cheap not to roster.
Gyorko is a good source of power at a usually light-hitting second base position. He's doing a good job of getting on base and hitting for a good average (.333). If you decide to pay up for pitching, Gyorko is a good start to building your lineups around.
Third Base:
He is way too good of a hitter to be at such a low-price tag. He is going against Justin Verlander but he has great numbers against him. He is batting .409 against Verlander with four extra-base hits and a homer. This is a sneaky good play tonight that will go less than 5% owned.
Davidson is off to a good start of the season and he destroys left-handed pitching. He gets a touch pitcher in Danny Duffy but all it takes is one bad pitch and he can give us great value. At $2900 he is good salary relief for us and he doesn't have to do much to pay off his price.
Shortstop: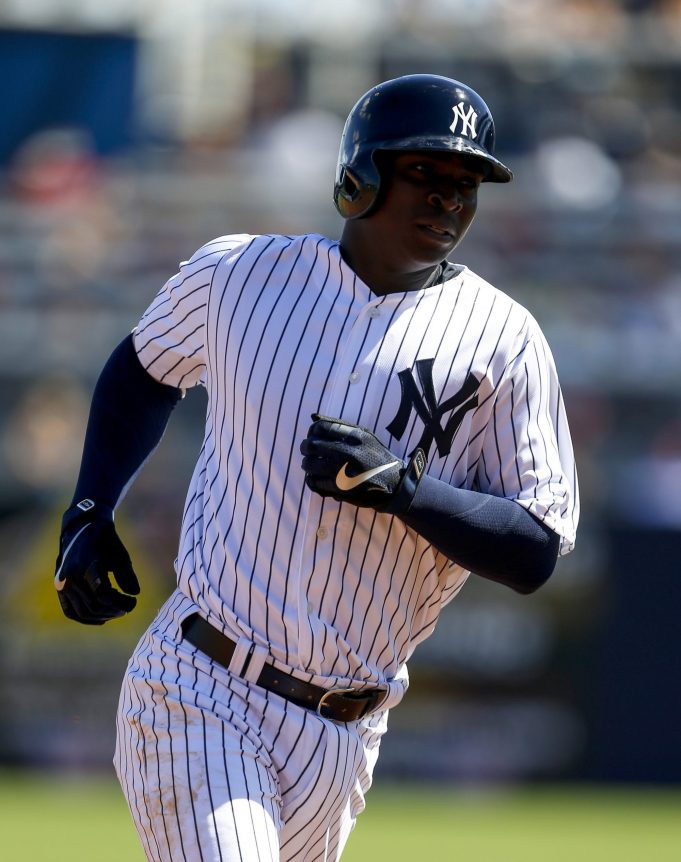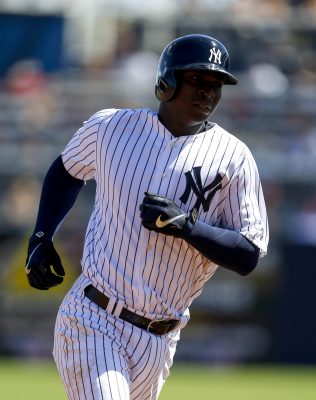 Didi is off to a great start since coming off the DL and now he gets the soft throwing Mat Latos. Anytime DiDi is in Yankee Stadium he is a good play. A mini stack with Castro, Didi and Aaron Judge will be a smart way to get some Yankees in this game where they should have no problem hitting Latos.
Whenever the Dodgers go against a lefty, Hernandez will bat near the top of the lineup. He is always cheap and when the price is that low and he bats that high in the lineup, he is a must play on most nights.
Outfield:
Blackmon is as consistent as they come in fantasy baseball. He now gets a matchup with Trevor Cahill who he has a .500 average against (6-12). Blackmon doesn't need to hit homers to reach value because he can steal us bases and he is a good doubles hitter. Most will stay away from Rockies hitters because they aren't at home, which makes me want to play him that much more.
If you decide not to start Chris Sale, Trumbo might go less than 3% owned and has good success off Sale. He has a .357 average with 3 extra base hits and a bomb off of him and I can almost guarantee that nobody will be stacking the Red Sox versus Sale. This is how people win big tournaments. You play hitters against Aces who have a good history off of them because of the low ownership percentage.
Inciarte is loving the Braves new home stadium and he is playing great baseball over the last week. He is getting on base, stealing bases and scoring runs because the red hot Freddie Freeman is driving him in. A Freeman and Inciarte stack will be low owned but can pay off in a big way.