Now that the 2017 NFL Draft is over and done with, we ask ourselves which rookies will impact the 2017 fantasy football season the greatest.
N
ow that the 2017 NFL Draft is over, it's time to look at what is most important: how they can help us on our fantasy teams next year.
There are some players that landed in great spots and will have an immediate impact on there teams. I will stay away from every quarterback taken in this draft and running backs will always have more value in their first year than wide receivers.
Let's look at the rookies and who can help us next year on our fantasy teams.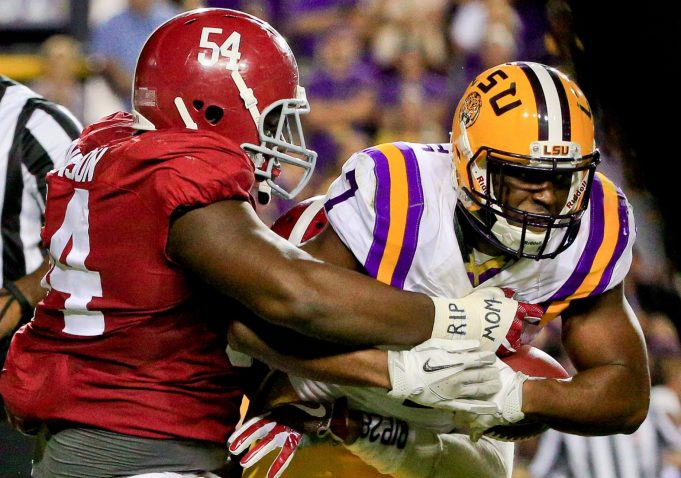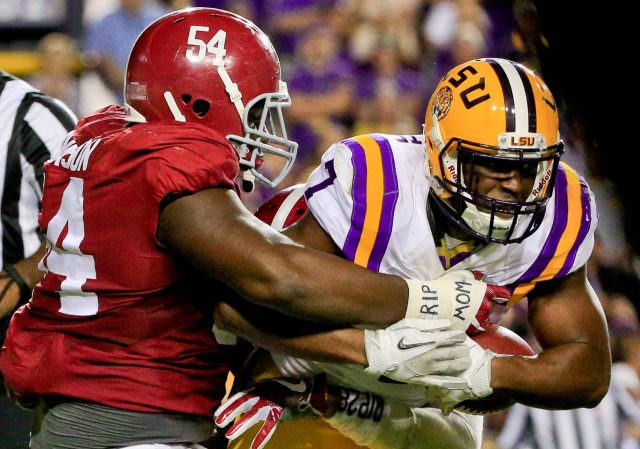 Leonard Fournette, RB, Jacksonville Jaguars (No. 4 Overall)
Fournette was one of my favorite players to watch in college football over the last couple of seasons. Fournette will have an immediate impact on the Jacksonville Jaguar offense and he will help quarterback Blake Bortles. He is an absolute stud and will have no problem being an every down back. He will be the work horse that the Jaguars have been looking for and he will go early in drafts in 2017. He will be a great No. 1 pick in keeper leagues this year.
Prediction
Going in the second or third round of drafts. He will be in my top 10 of RBs going into the season and has the upside of being a top five running back by seasons end. He will run for 1200 yards and have 10 TDs.
Corey Davis, WR, Tennessee Titans (No. 5 Overall)
Davis is exactly who Marcus Mariota wanted the Titans to draft. He will develop into a prototypical No. 1 wide receiver for the Titans, and he reminds a lot of scouts of Alshon Jeffery. His upside will be limited in the Titans offense who will still be a run first team but he is a great investment in the long run. He has the potential to be a top ten wide receiver in two years.
Prediction
Davis will be around 25-30 in my rankings for WR. Rookie WRs don't have the fantasy impact as running backs do in their first year. He is a WR3 heading into the season and his numbers at season's end will be around 70 catches, 900 yards and seven TDs.
Mike Williams, WR, Los Angeles Chargers (No. 7 Overall)
Talk about a future number one receiver in the league, Mike Williams has the talent to be the best WR in the league. The Chargers got a steal at No. 7 with Williams and gave Philip Rivers another great weapon to throw to. Williams has a great QB throwing him the ball and he can become Rivers favorite target quickly.
Prediction
He will be a top 25 WR next year because of his QB and his elite talent. It won't take long for him to jump up others rankings and has a real chance to be a top ten WR for next year's draft. Williams is a great pick in dynasty formats and can have great induvial weeks in the right matchups. 65 catches, 1000 yards, nine TDS.
Christian McCaffrey, RB, Carolina Panthers (No. 8 Overall)
A white running back going in the top ten of the NFL draft seemed crazy but the Panthers needed a playmaker for Cam Newton. McCaffrey will be used all over the field next year and will be a good selection in PPR leagues. McCaffrey will return kicks, catch passes and he will also see about twelve to fifteen rushes a game. The problem with being a Carolina Panthers RB is that Cam Newton is the teams goal line back and that can limit his touchdowns.
Prediction
McCaffrey will be an RB2 going into the season and if he is trusted with a bigger work load he can be a low end RB1. He will be a better PPR selection but he will return good value on where he will be drafted. He will be in between running back 15-20 in my rankings next season but has the upside to crack the top ten. 700 rushing yards, 350 receiving yards and five TDs for next year with a chance at a return TD or two mixed in.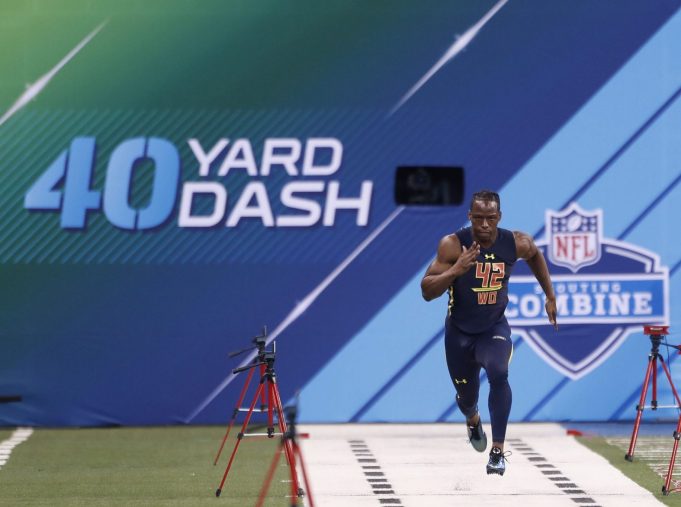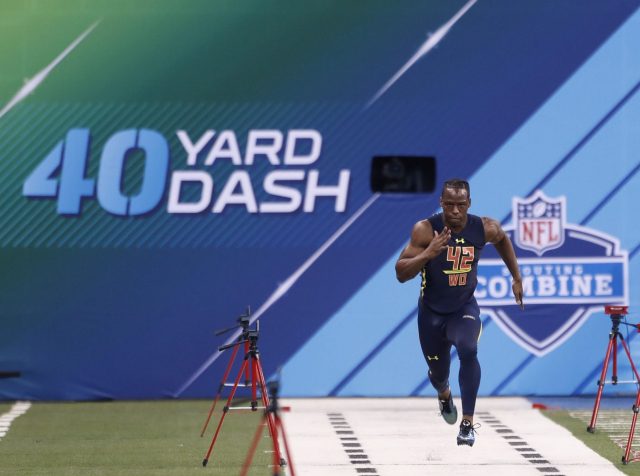 John Ross, WR, Cincinnati Bengals (No. 9 Overall)
John Ross is fast, 4.22 forty-yard dash fast. The problem is there are a lot of mouths to feed in Cincinnati. He will be used in the slot and has the potential to break any play for a TD. He will be tough to trust on a week to week basis and I would look at him as a poor mans, DeSean Jackson. He will be outside my top 45 of WR rankings next season.
Prediction
I don't see there is any way I can trust him on any given week but he will make a great play in DFS every week. He will be a boom or bust player his first year or two in the league but there's one thing you can't teach and that's 4.22 speed. Prediction 35 catches, 650 yards and three TDS. He will be a better investment in dynasty leagues.
O.J. Howard, TE, Tampa Bay Buccaneers (No. 19 Overall)
O.J. Howard will go in the class of TEs that are outside the top seven or eight at the position that we can't trust every week. He has the talent and upside to be a top three TE for fantasy, but I am not seeing it this year. Howard will have a bigger impact on the gridiron than our fantasy rosters this year.
Prediction
Howard will be a popular pick this year in drafts but doesn't have the upside or consistency of the top five tight ends this year. He won't catch a lot of balls this year but he has good touchdown upside. If I don't draft a top five TE this year, I will be drafting Howard later in the draft and hoping that he has a good connection early with Jameis Winston. 40 catches, 500 yards and six TDs this year.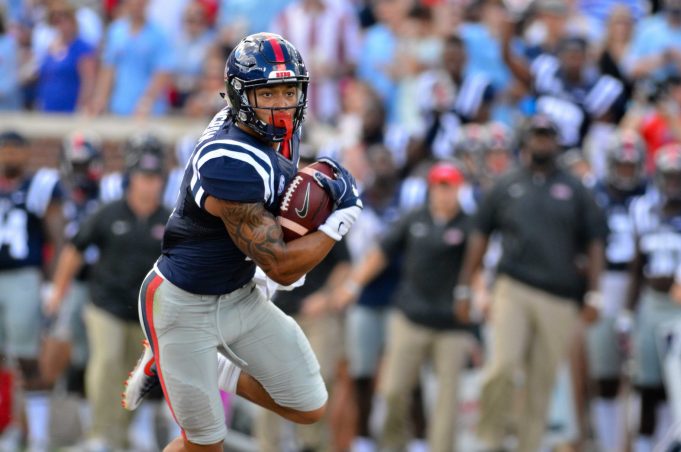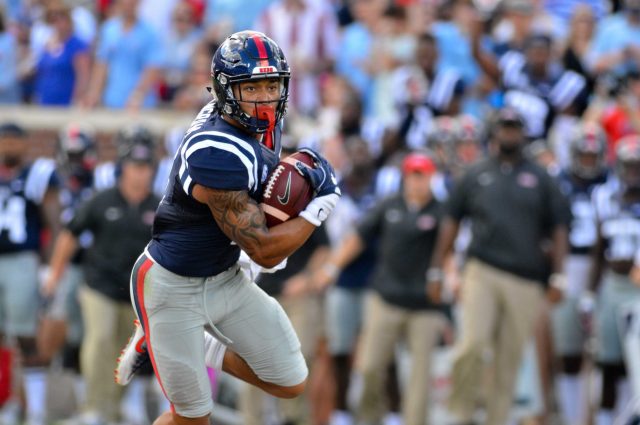 Evan Engram, TE, New York Giants (No. 23 Overall)
Giants fans loved this pick because the team hasn't sported a playmaking TE since Jeremy Shockey. There are a couple problems with this pick for fantasy purposes. Engram will be fourth or fifth in the pecking order in getting a pass and he has had problems with drops in college. He needs to put on some more weight because he will get tossed around at the line of scrimmage. However, if he can get one on one with a linebacker in the open field he can use his speed to break away for a big play. Engram will be a solid No. 2 TE and has the potential to crack the top five at season end and is in a pass friendly offense which benefits Engram.
Prediction
Engram will have his flashes this year as a number one TE but he will be hard to count on weekly. The Giants can line him up at WR and that will give him more opportunities to catch the ball. Next year he will be a top seven TE but for now he will be outside the top ten. He will have 50 catches, 600 yards and four TDs.
Dalvin Cook, RB, Minnesota Vikings (No. 41 Overall)
Cook landed in a great spot in Minnesota. Minnesota has struggled over the last two seasons whenever Adrian Peterson was hurt. He will start the season splitting carries with Latavius Murray but by seasons end he will be the lead back. He starts the season as a No. 3 RB but by 2018 he has a chance to be a top fifteen RB.
Predication
Starts the season off slow because he is splitting carries which means he will be low owned. Draft him in the middle to late rounds in drafts and keep him on your bench. He has the talent to be a fantasy stud and this year he will go under the radar. 700 rushing yards and seven TDs.
Names to keep in mind later in drafts:
Zay Jones, WR, Buffalo Bills (No. 37 Overall)
Jones will be the No. 2 wide out in Buffalo which means he will receive a bunch of targets. The Bills run the ball a lot but Jones has the record for most catches in an FBS career. He can be fantasy relevant but that might not be until year two or three of his career. A good pick later in drafts and in dynasty leagues.
Curtis Samuel, WR, Carolina Panthers (No. 40 Overall)
Samuel was used as both WR/RB at Ohio State and it gives the Panthers another target for Cam Newton. He relays on big plays and that will mean he will be hard to roster every week. He will be a WR we can get late in the drafts and can stash on our bench.
Kareem Hunt, RB, Kansas City Chiefs (No. 86 Overall)
The Chiefs use their running backs more than most teams in the league. The third down back for the Chiefs last year saw a lot of action and that is what Hunt will be. He doesn't have great speed but can make defenders miss and if he gets off to a hot start there is a chance he takes over as the No. 1 back in KC.