On this Friday, Apr. 28, 2017, in the world of daily fantasy baseball, ride the hot bats of Freddie Freeman, Corey Seager and Nolan Arenado.
T
.G.I.F. Now that we have survived the work week, it's time to win some money. There is a 15-game slate with no day game, which can get quite overwhelming. We have some Aces going in
Max Scherzer
,
Jacob deGrom
,
Jake Arrieta
and
Marcus Stroman
. There are some weak pitchers going tonight so paying up for pitching and finding good hitting matchups will be the route I'll be taking.
Let's get into the plays and I'll help us save some money so that we can get those big bats in Colorado.
Starting Pitching:
Max Scherzer vs New York Mets ($12700)
I love to pay up for Aces in good match-ups and it doesn't get any better for Scherzer than the struggling Mets. Mad Max has a 1.95 ERA and a dismal .83 WHIP this season and with the Mets biggest bat in Yoenis Cespedes sitting out, this will make the Mets lineup weak. Start your team with Max Scherzer and we will all be off to a good start.
Tyler Skaggs vs Texas Rangers ($7700)
No this is not a typo, I am recommending a pitcher going against the Rangers in Texas. The Rangers can't hit lefties. This will be a tournament play only because this can come back to hurt us but he will be low owned and if he can get us between 15-20 DK points, we will be in good shape.
Taillon has been one of the few bright spots for the Pirates this season. He has a 2.13 ERA and is averaging 17.5 DK points. The game is in Miami which will benefit Taillon and if he can keep Giancarlo Stanton in check he has a chance to shut them out. He has good upside and is at a very reasonable price. Roll with Scherzer and Taillon tonight and we have a chance to get 50-plus DK points from our starters tonight.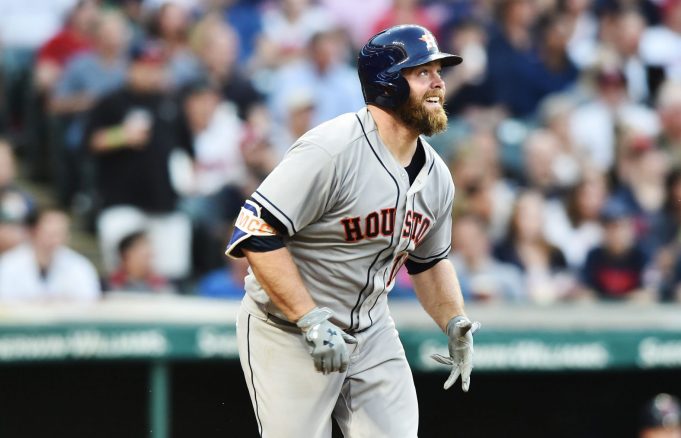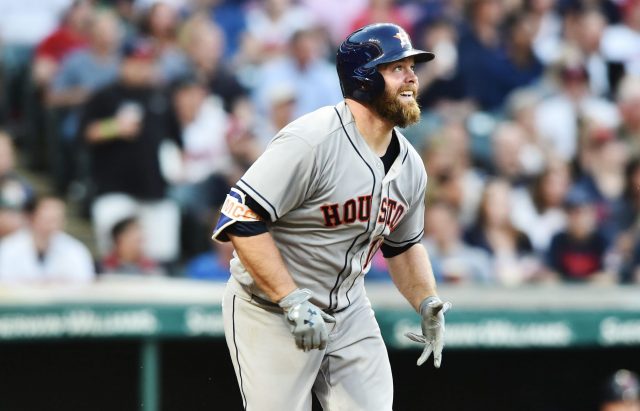 Catcher:
Catching is a mess tonight and McCann has been very consistent this year with the bat. Anytime McCann is at home, he is in play. He is batting either fourth or fifth in a very good lineup and it should continue tonight. McCann's price is too low for the caliber of hitter he is.
He is batting .356 this year and Arizona might be the second best hitter's park in the league. I don't care where he bats in the order. If he does anything with the bat, he will give us good value.
First Base: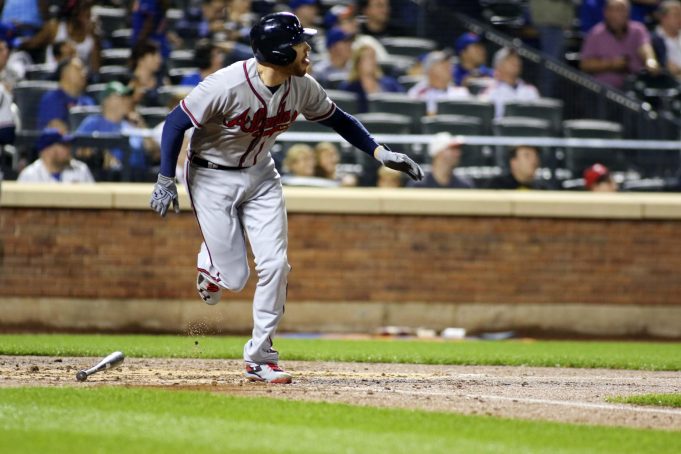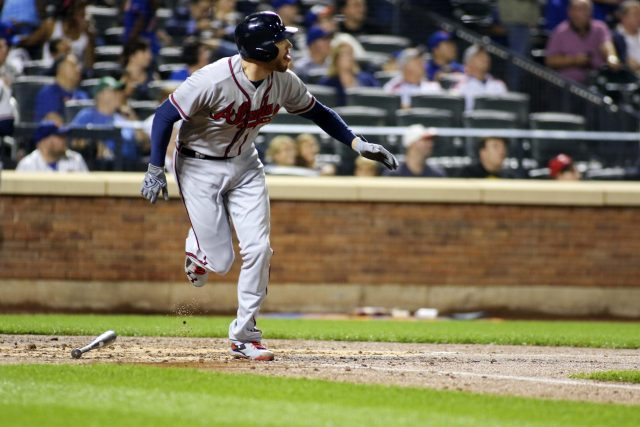 I don't care who the Braves are facing, I am starting Freeman. He has an OBP of over .500 this year, which is ridiculous. He just needs someone in the Braves lineup to get on base in front of him and he can easily drive in two or three runs tonight. Milwaukee has a very hitter friendly ballpark and Freeman will have no problem keeping his hot streak going during this series.
This price tag is way too low for Reynolds. He is hitting the cover off the ball and the game is in a great ballpark. He is batting fifth for a stacked Rockies lineup and at $3900 he is criminally underpriced. The Rockies lineup is very good, just because they aren't in Colorado that doesn't mean we shouldn't play them.
Bellinger is a future fantasy stud. The Dodgers batted him leadoff in only his second major league game. He has 50 home run potential and he can steal 25 bases. This will be his first game at home and I wouldn't be surprised if he stayed near the top of the lineup. The kid is special and his price tag won't stay this long for long.
Second Base:
Hernandez is off to a great start this season but I guess DK isn't really paying much attention to the Phillies. He is batting leadoff and Maeda has an 8.00 ERA this season. A Phillies stack will be very smart tonight and low owned, start with Hernandez.
Villar is starting to hit the ball well and now he gets big fat Bartolo Colon. If Villar was smart he would bunt the ball and make Colon field it. Colon has the potential to get roughed up in this game and Villar has power potential and can steal multiple bags on any night.
Third Base: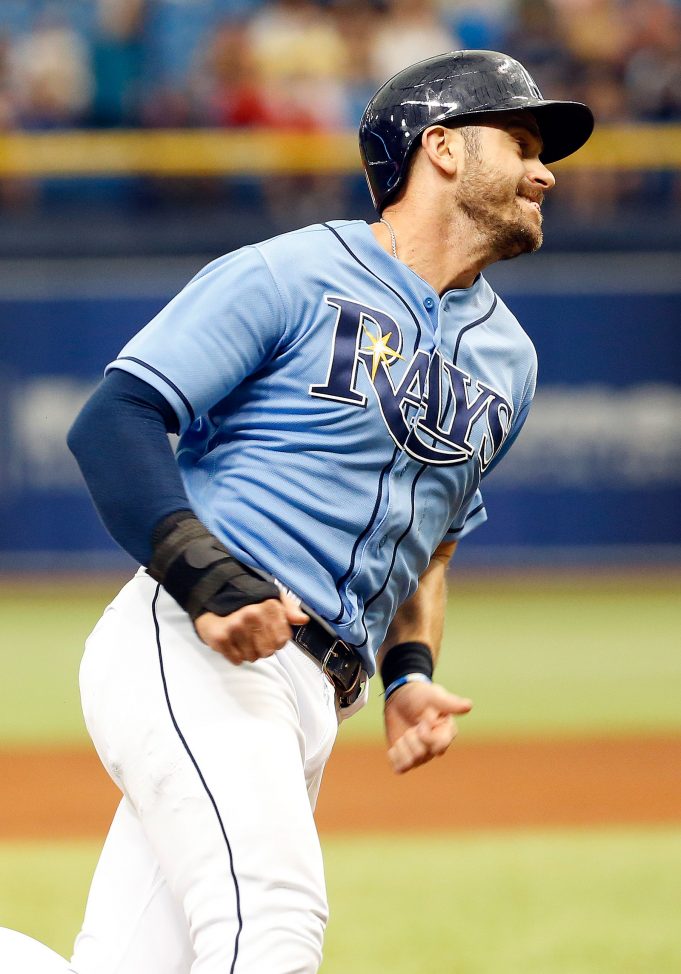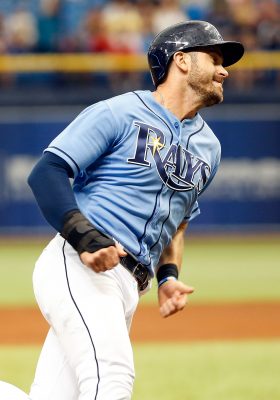 Longoria has a good history vs Stroman, 9-24 with four extra-base hits and two homers. The game is in Toronto which is great for Longoria, I wouldn't pick many Rays hitters but Longoria is special and with his strong past against Stroman, he will go low owned and has great upside.
It doesn't matter where Arenado hits, he rakes in every ballpark. Many will stay away from the matchup because they aren't in Coors and Robbie Rays strikes out a lot of hitters. This could be a rare chance where we get Arenado low owned.
The Rangers are finally relying on Gallo and he is showing the great power he possesses. He is going against a lefty which will scare others away but he is swinging too good of a bat to ignore. He is an all or nothing type of player but at the low price, he has the potential to win us a tournament tonight.
Shortstop:
Hardy has owned CC Sabathia in his career, he is batting .326 with six extra hits and one home run. Tonight, I won't be paying up for shortstop and Hardy is at a good price and the matchup is too to ignore. He will go low owned and anything he does with the bat will be good at the low price.
This kid is the real deal. He is batting .329 on the year and has 4 four double-digit DK scoring games in his last six games. If you decide to pay up at shortstop tonight, Seager is the guy to go with.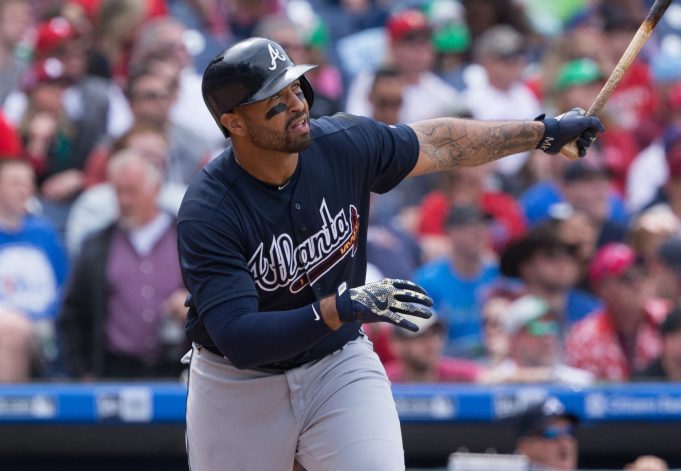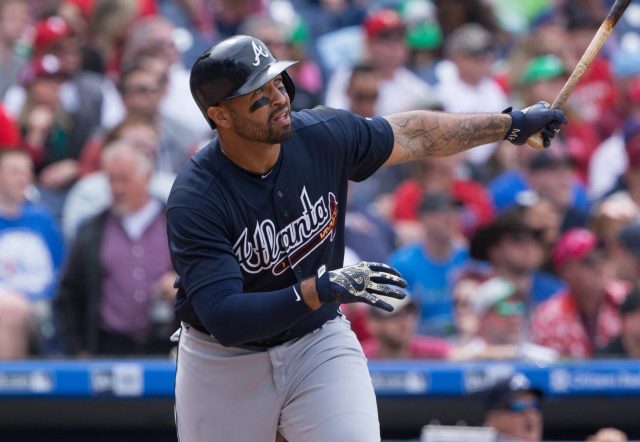 Outfield:
Blackmon is on fire right now and he owns Robbie Ray in his career. He is batting .579 with three extra-base hits and 2 bombs against him. Hopefully, others will stay away from the lefty/lefty matchup and we can get him low owned.
Now that Kemp is back in the Braves lineup, he not only gives Freeman protection in the lineup but he adds depth to it. Kemp is batting .353 against Chase Anderson and has two bombs against him. Freeman is getting on base every other at bat which will lead to plenty of RBI chances for Kemp tonight.
Jones has done very well in his career vs CC. He is batting .301 with ten extra base hits and has five home runs. Adam Jones usually goes low owned because he doesn't offer much upside but he is a consistent hitter and if he gets a hold of one tonight, he will give us great value.