On this particular day of daily fantasy baseball, we ask ourselves if it's worth going after the stud pitcher or Daniel Murphy and Bryce Harper at Coors. 
W
e finally have a Coors Field game when I am writing an article and to make it even better, we have
Bryce Harper
in Colorado.
I have never seen a hitter have as high of a price tag as Harper in this series. Mike Trout is listed at $5300 and on most nights, the best hitter is $5500 at best. Is $6100 too high of a price to pay for Bryce Harper in Coors? Nope. I will have him in every lineup possible.
We also have the best pitcher in the league in Clayton Kershaw who is priced at $14300. If we roster just those two together it will cost 40 percent of our salary. We need to decide on if we are paying up for pitching or hitting tonight. Every time there is a Coors Field game, the player's prices are sky high and for good reason. Every hitter in the Colorado and Washington game is in play.
I will play a lineup where I have Kershaw and go for high priced pitchers and another where I stack the Colorado and Washington game. I'll give you the information and I'll let you guys decide on which route to take. Good luck to everyone.
Pitchers:
Clayton Kershaw vs San Francisco Giants ($14,300):
Kershaw is the highest priced pitcher by almost four thousand dollars tonight. Not only is he worth it, he is a must start. The Giants as a team versus Kershaw is batting .164 with a .209 OBP. The game is in San Francisco which is a good pitchers park and Kershaw is going against Ty Blach who is replacing Bumgarner. Start Kershaw with confidence.
Danny Duffy vs Chicago White Sox ($10,400)
The White Sox are off to a horrible start offensively this year and Duffy should have no problem shutting them down and getting strike outs. I have been starting every pitcher against the White Sox over the last week and have had good results most of the time. I will continue that trend tonight against the White Sox.
Julio Teheran vs New York Mets ($10,000)
The Mets are banged up and Teheran already dominated the Mets in his first start this year. He threw six scoreless innings and had six K's against them. If Cespedes is sitting this game than Teheran becomes a must start tonight.
Michael Wacha vs Toronto Blue Jays ($6,800)
The Blue Jays might be the worst hitting team in the league. Like the White Sox, I have been starting every pitcher against the Blue Jays. Wacha has been solid so far this year with a 2.41 ERA and he is averaging 20 DK points a start this year. For his low price tag, he is worth a look especially if you are planning on paying up for Kershaw.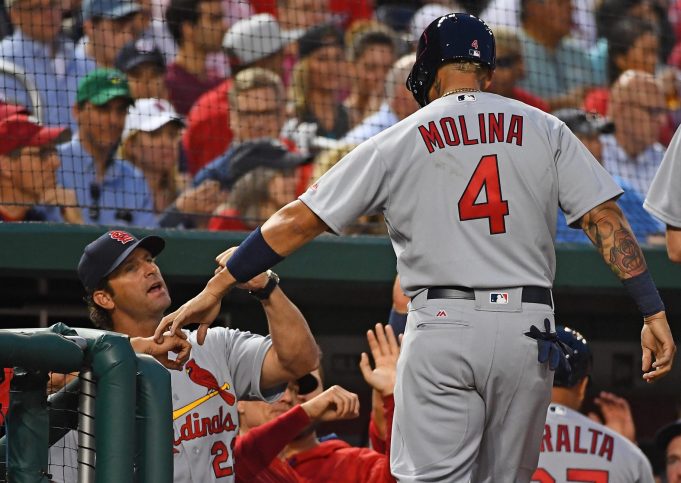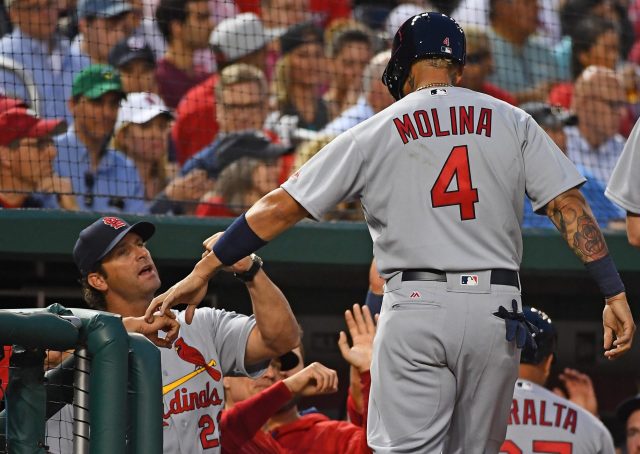 Catchers:
Molina has good success against Marco Estrada, he is 13-24 and that is good for a .542 average. He doesn't have much pop but if he can get a couple of hits and drive in a run, he will return great value. Anyone under $3500 and has that much success against a pitcher is a must start.
He has been on fire lately and has scored at least 18 DK points in three of his last four games. He is too cheap and he is destroying the baseball recently. I will roster him every day while he continues to stay on his hot streak.
First Base
Napoli has owned Ervin Santana in his career. He is batting .400 with seven extra base hits to go along with three homers. Texas is one of the best hitters parks in the league and he will go low owned because of his slow start.
Both players are off to great starts this year and both will be highly owned for a good reason. Reynolds will be higher owned because of his cheaper price tag and that will make Zimmerman the better option because of it. Tonight, you can't go wrong with either or.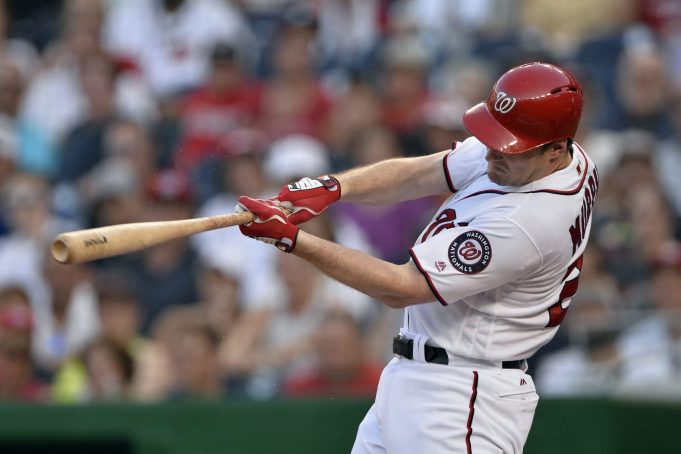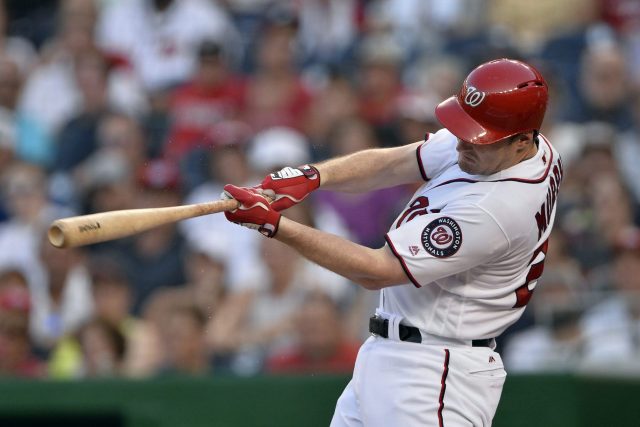 Second Base:
Coors Field and Daniel Murphy is a match made in heaven. The Rockies are pitching someone who hasn't started a game all year which means he won't go deep in the game because he will get rocked early. Start Murphy tonight.
Hernandez is .338 and has three straight games with multiple hits. DK still hasn't raised the price on him and if you are going for hitting outside Coors Field he is an excellent pivot and will go low owned.
Third Base:
I'm not sure if you guys have noticed but the Rockies are playing at home tonight. You can guess that Arenado is in play. Don't over think it. Bold prediction of the night, he will hit two homers and have six RBIs.
The price on Headley is way too low for as good of a hitter he has been this year. He has good statistics against Porcello, 7-19 with one dinger and four extra base hits. He is a great pivot off the higher priced players on the slate.
Shortstop:
Enrique Hernandez ($3100)
Kike hits left handed pitching very well and his price tag usually goes up because of it but for some reason not in this game. At $3100, he can free up a lot of space and against lefties he hits lead off for the Dodgers. He is a great play tonight.
He is hitting too well to be at this low of a price. If he gets a hit, he will pretty much hit value for us. Let's hope he gets the start tonight and if he happens to have great game than we will put ourselves in a great position to win tonight.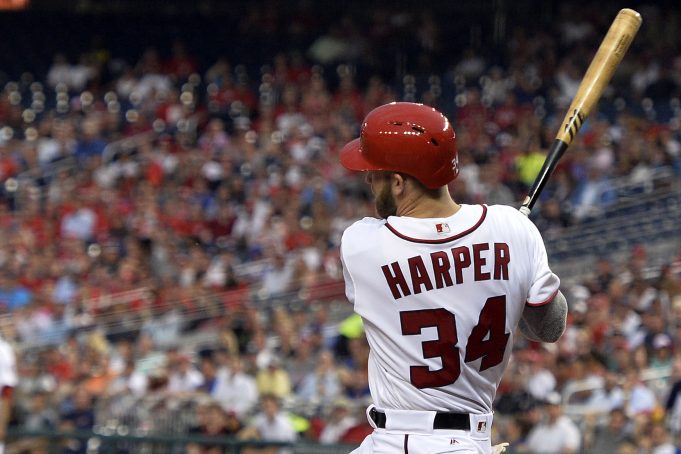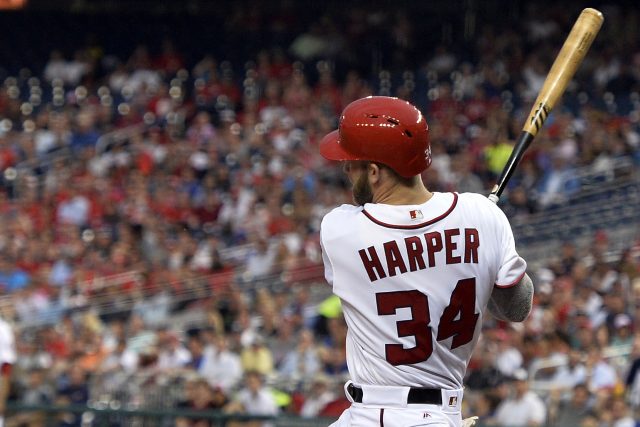 Outfield:
Tomas destroys left handed pitching and this matchup against Clayton Richard is as good as it gets. The game is in a great hitters park in Chase Field and Tomas has a solid history against Richard. Tomas is 5-10 against Richard and has a home run against him. Another good pivot off the Coors Field game.
Not only have I picked him up in my fantasy league but I have been playing him every day on his hot streak. The game is in a great hitters park and he is going against Wade Miley who has been the biggest fluke of the season. Souza will have a monster game tonight and might go less than five percent owned.
Bryce Harper ($6100)
I don't care about how high the price tag is, we need to start him tonight. He is on pace to win his second MVP of his young career and he might hit a ball 600 feet tonight. His price tag will scare a lot of people off which makes me want to roster him even more. Harper and Arenado are the two building blocks for our lineups tonight.