New York Yankees outfielder Aaron Judge leads the way of hot players to add in your fantasy baseball league.
O
ne of the most difficult decisions in fantasy baseball is when to cut bait with a player or add an undrafted player on the free agent list. How big of a sample size do we need before we make one of these decisions? Every owner is different, but I tend to be more patient than most and in the past, it's paid off. If you drafted a player in the first 10 rounds, you clearly thought they were a good player.
It's never too early to pick up a player who is off to a hot start on the free agent list. Jonathan Villar was an undrafted player who finished as the number one shortstop. Here is the list of players we should target in trades and the free agents who will keep it up for the rest of the season.
Players to Target in a Trade:
Why would I tell you to target a player who is going to miss half the season? Because Marte is a top-12 outfielder and he isn't hurt. If he were to miss half the season because of the injury, I would say stay away from him. It is early in the season and he can still play close to 65 games. Trade a player who is on your bench or is your fourth outfielder. The owner of Marte will need to replace his bat and by giving him another above-average player in return, they could trade him. Thank me at the end of the season when you add an all-star caliber player for the last 65 game of the season.
The biggest concern coming into the season for Brantley was his shoulder injury. He seems to be healthy and he is back to contributing in every offensive category this year. He is batting .289 with seven runs, two homers, eight RBIs and two stolen bases. Brantley was a top 20 outfield a couple seasons ago and his skills were never in question this year. Target Brantley in a trade before it's too late.
Paxton is the real deal. So far in three starts this season he has given up zero earn runs and has 22 strikeouts. He pitches in a good ballpark and he is one of the hardest-throwing lefties in the league. Paxton is injury prone and has never thrown more than 122 innings in a season and has never made more than 20 starts in a season but he is worth the risk. If you want you can trade for him now and if he keeps this up for another ten starts, you can turn around and trade him for a top ten starting pitcher who has a better history with injuries and consistency.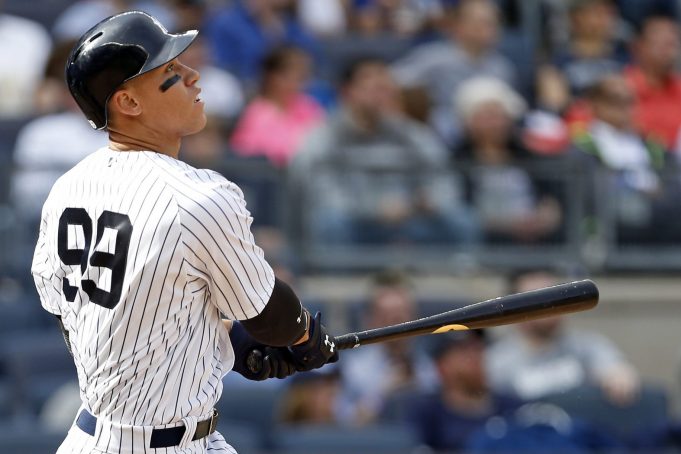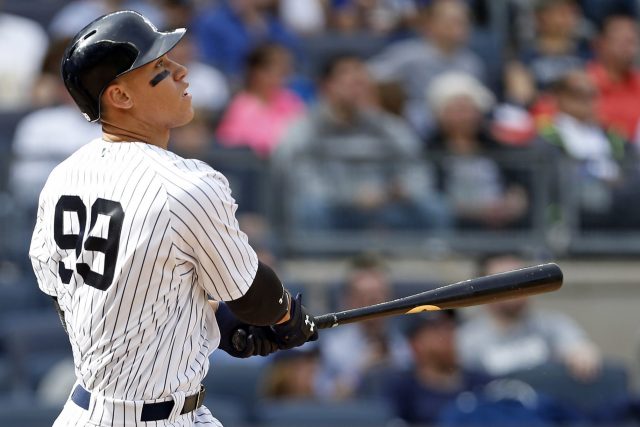 Free Agents to Add:
Aaron Judge, New York Yankees
He is only owned in 63 percent of ESPN leagues and if he is still on your free agent list, pick him up. He will hit 30-plus bombs this year and he is making better contact then when he got called up last year. If he can continue to keep his strikeouts down and hit around .250, he has a chance to hit 40 home runs this year. Judge is the real deal and is the face of the up and coming baby bombers.
Cesar Hernandez is off to a hot start this year. He is batting .345 with 13 runs scored, three homers, eight RBIs and has two stolen bases. Since last June, he is hitting .316 and his walk percentage has jump 20 percent since 2015. He won't hit more than 20 homeruns and he is only successful on 61 percent of his stole base attempts but he can approve on that with more experience. If he keeps hitting and getting on base that will only lead for more stolen base opportunities. Get on the Hernandez train before anyone else in your league.
Severino has finally figure out how to pitch at the major-league level. He has 27 strike outs in his first three starts but that is not his most impressive stat of the season. He has a .80 WHIP and only has two walks. He has figured out how to control his fast ball and his secondary pitches are good enough to get consistent strikeouts. He is young and is showing that he is the future ace of the Bronx Bombers.
McCarthy is not going to blow anyone away with his stuff. He is just a good pitcher, in a pitcher's park and has a good defense behind him. He won't strike out fifteen batters in a night or have a crazy stat line but at the end of the night he will get you a quality start with about six punch outs. Not every pitcher needs to be an ace, he will be a solid number four or five starter for your team who you can count on in most matchups.