When selecting your daily fantasy baseball lineup for Thursday, Apr. 13, hedge your bets on both Madison Bumgarner and Josh Donaldson.
T
onight is the night that we pay up for pitching. There are a lot of poor matchups for hitters tonight. This should be a low scoring night and whoever gets a little bit out of their hitters, should win a lot of money.
Usually, I like to stay away from paying top dollar for pitchers but tonight will be the first of the season. I recommend spending up on corner infield and spending less on middle infielders.
The teams to stack hitting wise are the Baltimore Orioles, Toronto Blue Jays and the Detroit Tigers. Good luck to everyone tonight.
Pitchers:
Anytime he takes the mound, he has a legitimate chance to be the highest scoring pitcher on the night. He now gets the struggling Rockies away at San Francisco. Very few batters can put solid contact on the ball against Bumgarner and tonight won't be any different. Expect double-digit strikeouts and a quality start tonight.
Whenever Darvish is away from Texas I love to start him. He now gets a bad team in the Angels and if he can keep Mike Trout off the base pads, he will have a great night. Darvish is one of the top strikeout pitchers in the game and tonight he should easily reach ten strike outs.
The Pirates struggle against left handed pitching. The Pirates go to Fenway which means the Pirates add the DH but like most National League teams, they don't have a big bat off their bench to plug into the DH. He can single handily ruin all our lineups but he will go low owned and can easily win us a tournament. It all depends on how frisky we are feeling before we hit the submit button.
Catcher: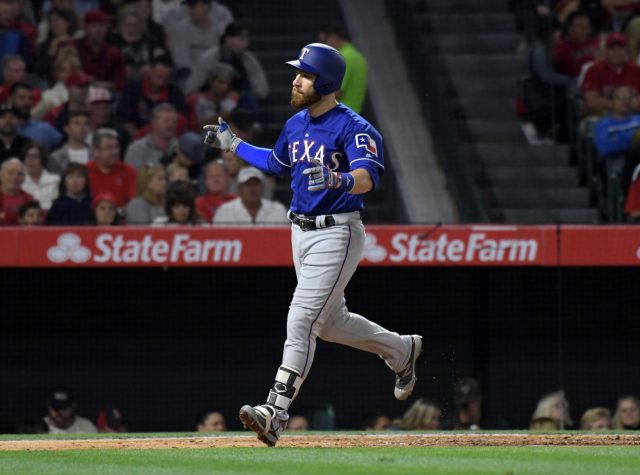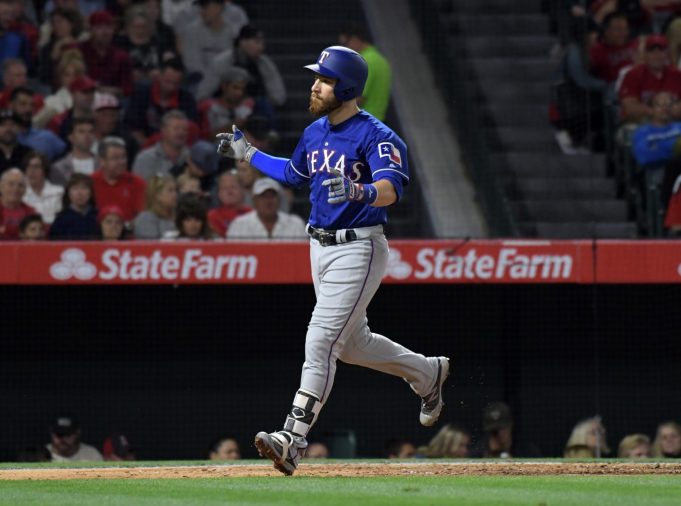 Lucroy is batting .417 against Ricky Nolasco and like most days, catcher doesn't have much depth. He is going low owned in tournaments because he isn't off to the best start. Going against Nolasco is just what the doctor ordered, roster Lucroy with confidence tonight.
Realmuto is the hottest catcher in fantasy baseball right now. Not only is he tearing the cover off the ball but he is still way too cheap on DraftKings. In DFS we need to take advantage of the hot players who are at a low price.
First Base: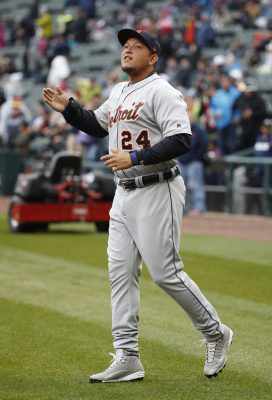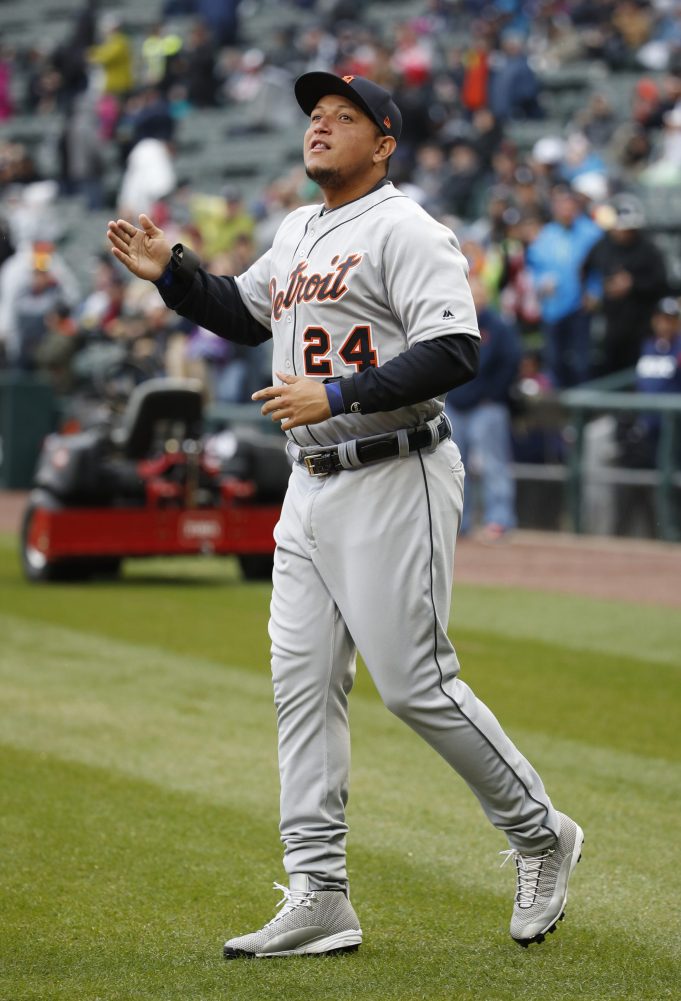 He is struggling to start the season and he is costing a lot of DFS players money. This is the time to roster Miggy. He is too good of a hitter to be hitting this poorly. His career stats against Phil Hughes are ridiculous. He is batting .432 with six bombs and 14 RBIs. Tonight is the night he gets back on track.
I rarely start Chris Davis when he is going against a lefty, but tonight is the exception. Davis is hitting .500 (3-6) and has one homer against Liriano. Not only does he have good success against him but he is hitting in one of the most hitter friendly ballparks in Toronto. He will be low owned because of the lefty vs lefty matchup which means we should be rostering him.
This is more of a gut call but Votto is back in Cincinatti where he has great success. Votto goes under owned in most tournaments and I am not sure why. Votto in Cincinatti is someone that we should all target tonight. Stacking him with Billy Hamilton, Jose Peraza and Adam Duvall will be a good way to get some exposure in this high scoring game.
Second Base:
Good luck with deciding on who to play at second base tonight. This is the worst I have seen it all season long. None of the top tier second basemen have good success against tonight's pitchers and that is where I like to start. If you want to spend up I would go towards Dee Gordon or Rougned Odor. Scooter Gennett or Jed Lowrie would be the two players I would target if I want to spend down.
Third Base: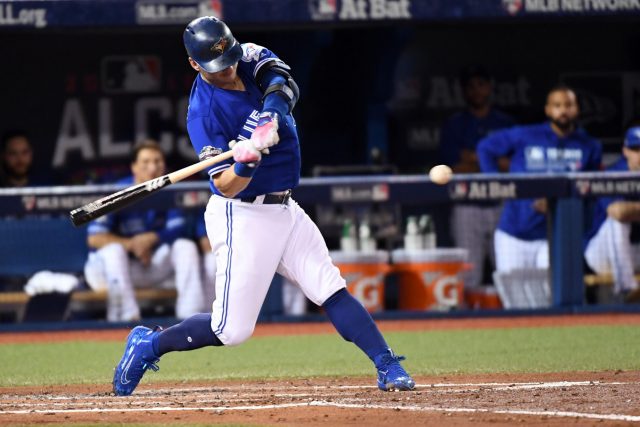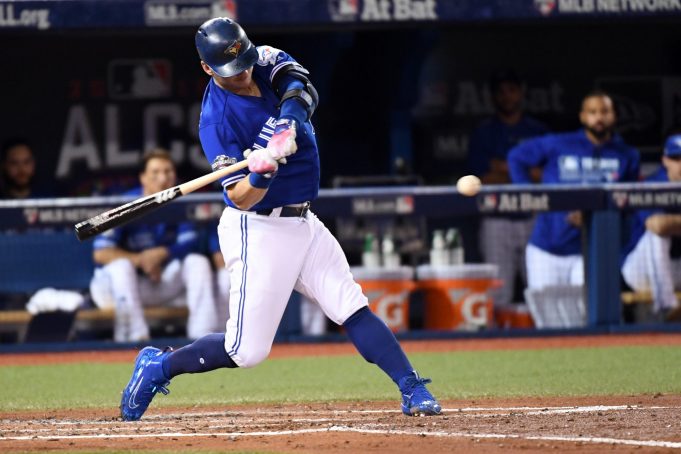 Donaldson is still being bothered by a calf injury which forced him to miss time recently. This is going to scare DFS players away but not us. He kills it at home and he has done well versus Kevin Gausman. He is batting .333 with one homerun and four RBIS. Games in Toronto are high scoring and are great games to stack. Target Donaldson and the Blue Jays tonight.
Along with Miguel Cabrera, the Tigers lineup is a good one to stack against Minnesota. Castellanos has great power and all it takes is for him is to have one good swing of the bat to reach value. Stacking the Tigers one two and three hitters is a sneaky stack today that will go low owned.
Shortstop:
Along with second base, shortstop is ugly tonight. I would wait until lineups are out and see who is batting near the top of the lineup and is at a cheap price. You can ride the hot bats of Eduardo Nunez and Francisco Lindor which would be the smart choice of the night if you want to spend up.
Outfield: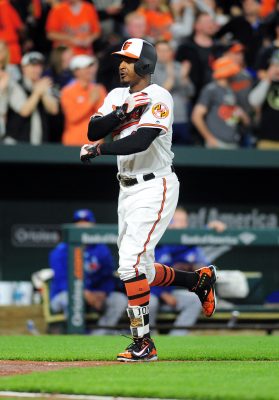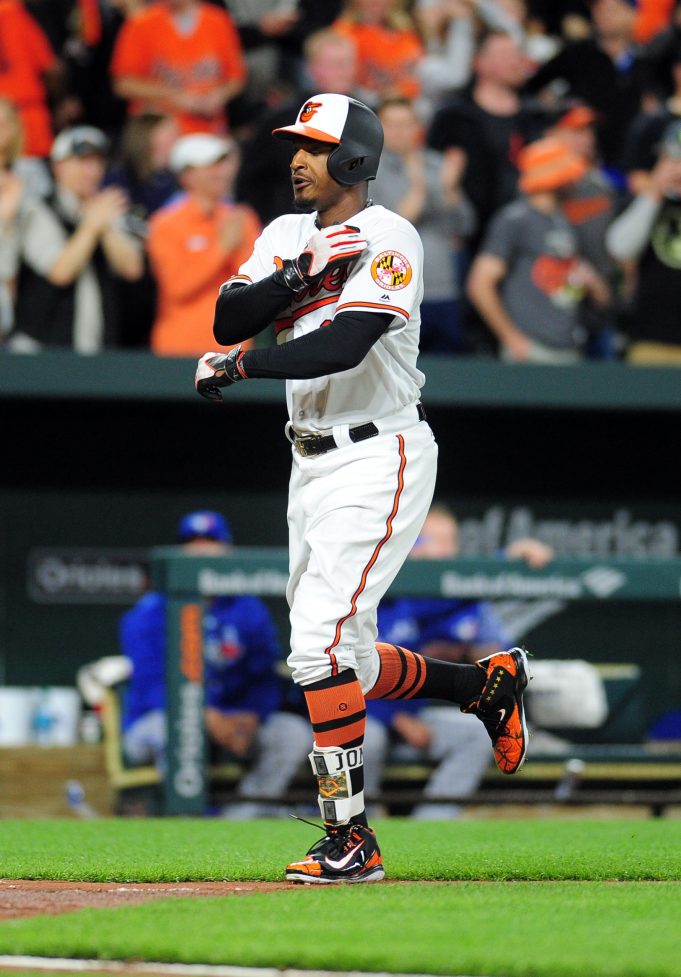 Jones is in a great situation tonight. He is going against a pitcher who he has great success against (.381, three homeruns and five RBI's against Francisco Liriano) and is in a great hitters ball park. He is cheap for a player of his caliber and this is a game you want to stack.
I was shocked to see Gonzalez's numbers versus Madison Bumgarner. Cargo is batting .321 with five homers and ten RBIs vs Mad Bum. I can almost guarantee if we roster him tonight he will be at less than five percent and with his past success that can be a mistake for everyone who stays away. There is a good chance he can go 0-4 with four strikeouts but that is the risk we take in DFS.
Adam Duvall
Duvall has great numbers against Jimmy Nelson. He is batting 6-for-9 with one homer. Duvall hits in a good top half of the Reds lineup who has had good success again Nelson. The top four in the Reds lineup can be a good sneaky stack tonight.