On March 6, 2017, when it comes to daily fantasy baseball, team stack with the Detroit Tigers, Cincinnati Reds and Los Angeles Dodgers.
W
e are still a week into the season and there is one thing we have learned … nothing.
On a scale of one to 10 on the talent of starting pitchers today, it rates about a three. Today, we spend up on hitting and attack these weak pitchers. Lineup stacking is a great way to get a part of these high scoring games. Do not expect your pitcher to get you many points today.
Most winning lineups have pitchers getting 20-plus points but not on this slate. The teams to stack are the Dodgers, White Sox and Reds. Good luck to everyone today.
Pitchers:
The game is at Tropicana Field, which is a good ballpark for pitchers. There is only one Tampa Bay hitter that has had success against Stroman, that is Evan Longoria. Stroman will easily be the highest owned pitcher on the slate. I am willing to still roster him because he is the safest and has the highest upside of anyone on this slate.
Robbie Ray vs San Francisco Giants
Robbie Ray was ninth in the league last year with 218 strikeouts. He has high upside but his WHIP can kill any strikeouts that he gets. The game is in a bad pitchers ballpark but he has the potential to strike out double digit Giants in only six innings. With his upside and the weak starting pitchers tonight, he is worth the risk.
In 2016, the Pittsburgh Pirates were the worst team against left handed pitching. Rodriguez was 0-4 and had a 6.02 ERA at home last year but that does not scare me. Only one Pirate has seen Rodriguez and that benefits him greatly. He can kill our lineup tonight but along with Ray, he has the upside to win us a tournament.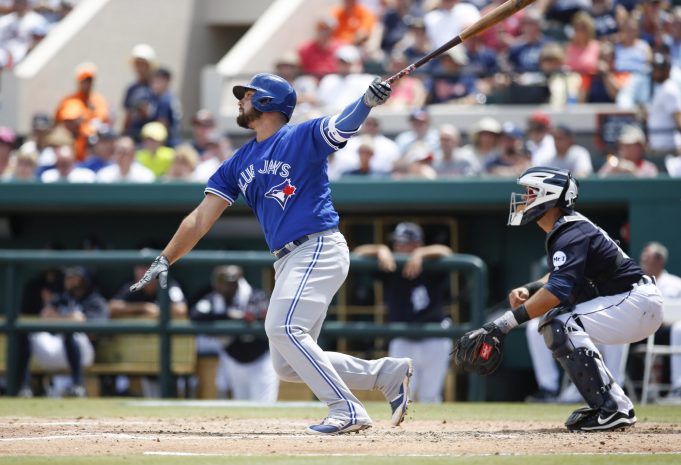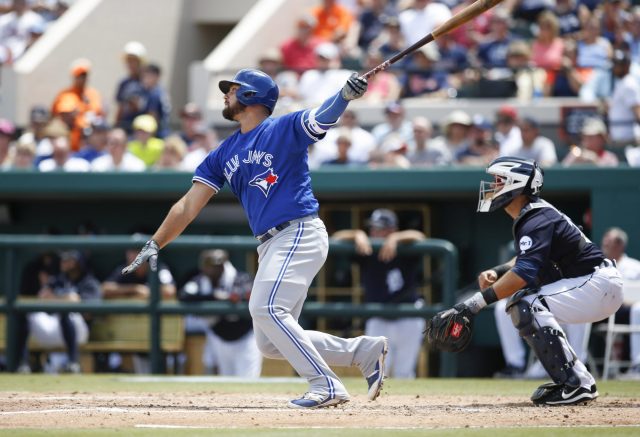 Catcher:
Alex Avila vs Chicago White Sox
Avila is batting .300 and has two career bombs against Shields. Shields gives up a ton of home runs, which will make the Tigers a popular stack on the day. He is cheap and he will help you free up another stud in your lineup.
It is rare to see a catcher batting second but Realmuto is for the Marlins. He is batting .368 against Gio Gonzalez with 4 RBIs and one stolen base. Realmuto has good speed for a catcher and if he can steal us a base, we will be way ahead of everyone else at the catcher position.
1st Base:
Miggy destroys James Shields in his career. He owns a .375 average to go along with three homers and eleven RBIs against Shields. He is expensive but if you do the Tigers stack and include Avila, you will still have plenty of money left to have a solid lineup.
Jared Weaver throws about 65 MPH and A-Gon is too cheap not to roster. He is batting .400 with three homers and ten RBIs against Weaver and those stats will get even better after tonight.
Goldy is expensive but has great career numbers vs Samardzija. .556 with a home runs in only nine at bats doesn't seem like much but when a player of his talent has over a .500 average vs a pitcher, you play him. He will be a good pivot off the other players tonight.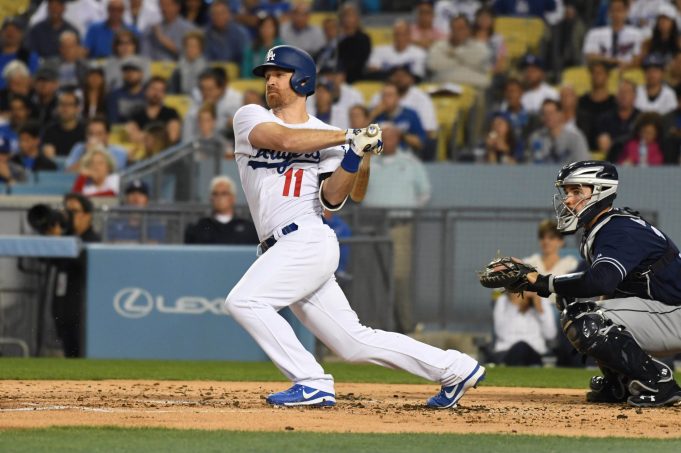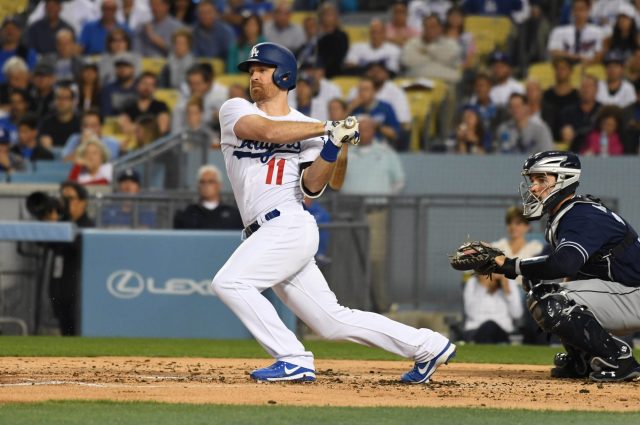 2nd Base:
He will be atop the lineup versus noodle arm Weaver tonight. He is cheap and has a career .313 average off Weaver. The Dodgers have a great chance to score double-digit runs tonight and Forsythe will be on base to score multiple runs. If Forsythe sits tonight, Utley has just as good numbers with Weaver and he will most likely take his place in the lineup if he does play for him.
Kinsler has four career homeruns off Shields. Stacking the Tigers one through four hitters would be a great way to attack this game. A Kinsler and a Miggy stack is a good strategy tonight if we want to win a tournament.
Dee Gordon vs Washington Nationals
Gordon can rack you up 20 points because of his stolen base upside. All he needs to do is get a hit and steal us a base. If he does anything else, on top of that he has the chance to be the highest scoring player on the night. He is a high-risk player because he offers no power but tonight he should put his legs to good use.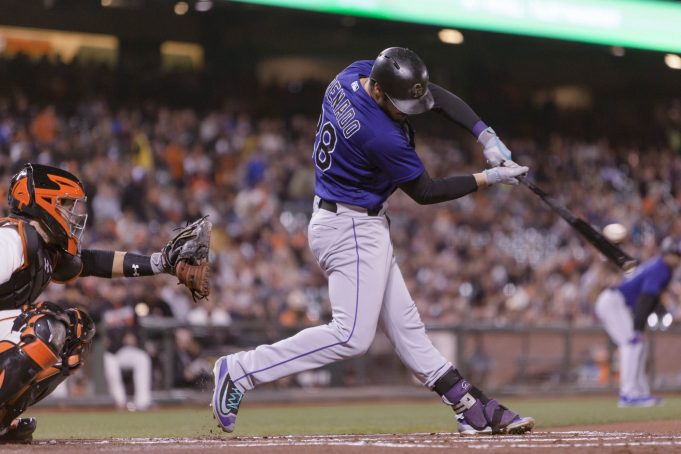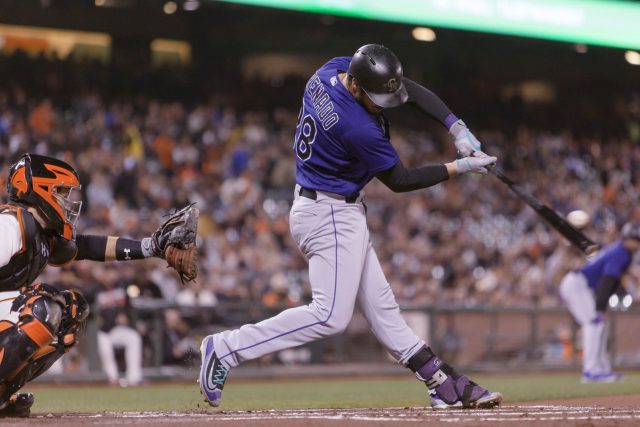 3rd Base:
This game has the potential to be a 12-10 final. Arenado is usually in play every night and tonight he is a building block. In his career versus Chase Anderson he has a .348 average with four bombs and ten RBI's. Don't over think it, pay up at third base and watch his fantasy points sky rocket tonight.
Evan Longoria vs Toronto Blue Jays
I usually do not like picking any hitters going against my starting pitcher but tonight is an exception. Longoria is batting .364 and has two home runs against Stroman and he might be the only batter to do anything against him tonight. I'll take the risk tonight and hope Longoria hits a solo homer and that is all Stroman gives up on the night.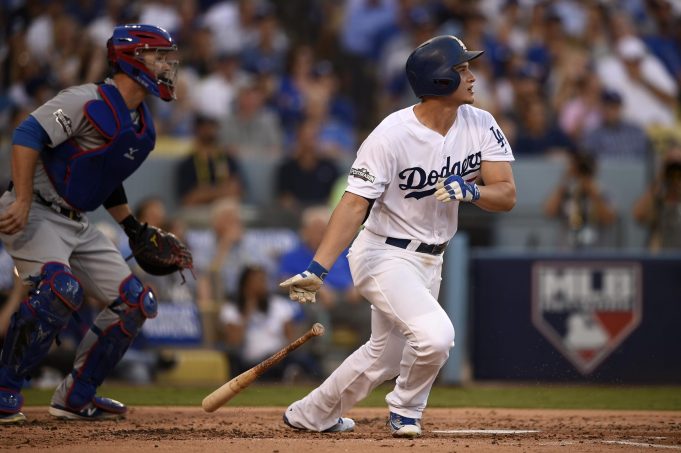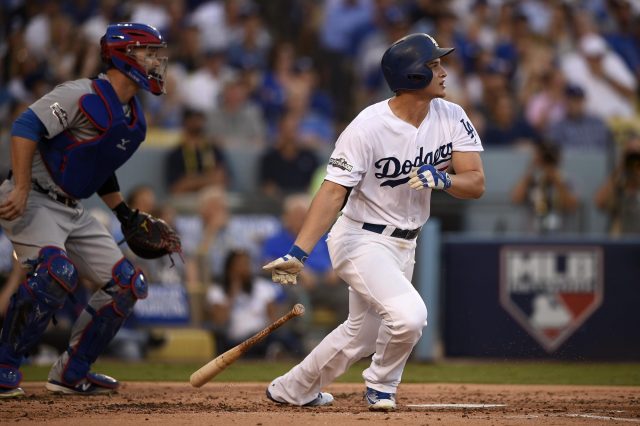 Shortstop:
Are you realizing that I am stacking the Dodgers lineup tonight? Seager has only seen Weaver once but he went 1/1 for with a homer. Stacking the Dodgers top 4 or 5 hitters will be a good strategy tonight also.
In my opinion, Story is a great play on every night. He has good power and is a threat to steal a base on any night. That is hard to find at any position especially at shortstop. Stacking him with Arenado is a great mini stack in this game.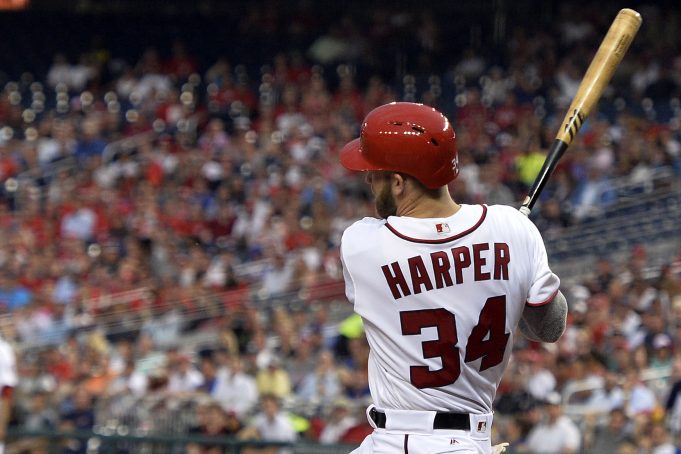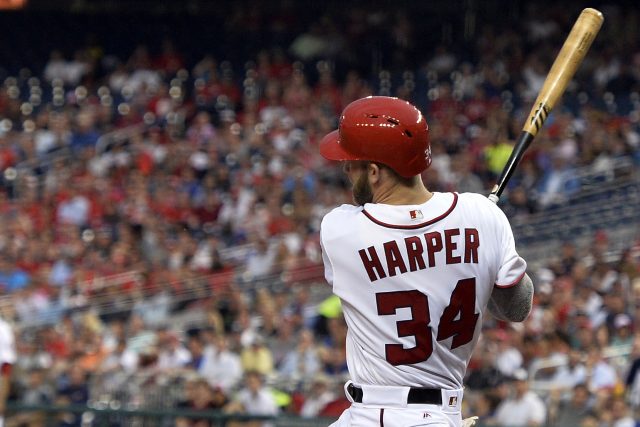 Outfield:
Harper is my favorite player to watch in the league. He has the potential to hit a 500 foot home run any night and he has great hair. Against Tom Koehler he has .344 average and six home runs. It does not get any better than that and this is why we will not pay up for pitching tonight. Harper is a must play tonight.
He led off in the first game of the season and tonight he should bat first or second. He is dirt cheap tonight and he doesn't have to do much to give you value. Toles isn't a great player but whenever someone bats atop the order and is this cheap, he needs to be in your lineups.
Adam Duvall vs Philadelphia Phillies
Clay Buchholz is pitching for the Phillies. He is not very good at pitching and he is in a horrible ballpark for pitchers. Duvall is a big power threat in the middle of the Reds line-up. Stacking the top four hitters in the Reds lineup (Hamilton, Peraza, Votto and Duvall) will be the lineup stack I am going with in a lineup tonight.