The New York Jets select sixth and the New York Giants 23rd in the 2017 NFL Draft. The two clubs will attempt to improve their very different rosters using a similar approach.
E
SNY Football analyst John Fennelly, who has covered the NFL for several major New York outlets over the past 20 years, provides his initial pass on who he believes the local teams may be targeting in the first round of the 2017 NFL Draft in Philadelphia on Apr. 27.
New York Jets
The Jets will be at the mercy of the five teams drafting in front of them: Cleveland, San Francisco, Chicago, Jacksonville and Tennessee. The Browns will actively shop the pick but unless they can get New England to part ways with QB Jimmy Garoppolo, they'll be picking first. The buzz is they will take either DE Myles Garrett of Texas A&M or North Carolina QB Mitchell Trubisky.
San Francisco is always unpredictable. It will be GM John Lynch and head coach Kyle Shanahan's first dip in the pool. I see them taking whoever Cleveland doesn't. They are also rumored to be in love with Stanford DE Solomon Thomas. Chicago signed QB Mike Glennon to a massive free agent deal last month, so expect them to grab a top defender such as Thomas or Alabama DT Jonathan Allen.
Jacksonville is under the watchful eye of Tom Coughlin these days, and by many accounts, he is not in love with QB Blake Bortles. He could grab Trubisky here if he is available. If not, LSU RB Leonard Fournette could be the pick. Tennessee is set on offense, but could always use another playmaker. Alabama TE O.J. Howard would be a nice addition but they could grab a safety such as LSU's Jamal Adams or Malik Hooker of Ohio State.
Mike Maccagnan has chosen the best available player on his board in his first two drafts as the Jets' GM. He'll do it again this year, bank on it. He knows his roster is a mess, so any player he takes has a chance to start on day one.
The pick here is either Trubisky, Howard or Fournette. The Jets will have their choice of at least one of them, if not two. It will be hard to explain away passing on Trubisky. The Jets have taken QBs in each of the past four drafts and still have no clarity at the position. Trubisky will add more competition and perhaps give the Jets the franchise quarterback they've been craving for decades.
Should Trubisky be gone, don't fret. Howard might be the one true "can't miss" prospect in this draft and Fournette could be this year's Ezekiel Elliott. No matter what, the Jets will be walking away with a stud, that is for sure.
Ideal selection: Trubisky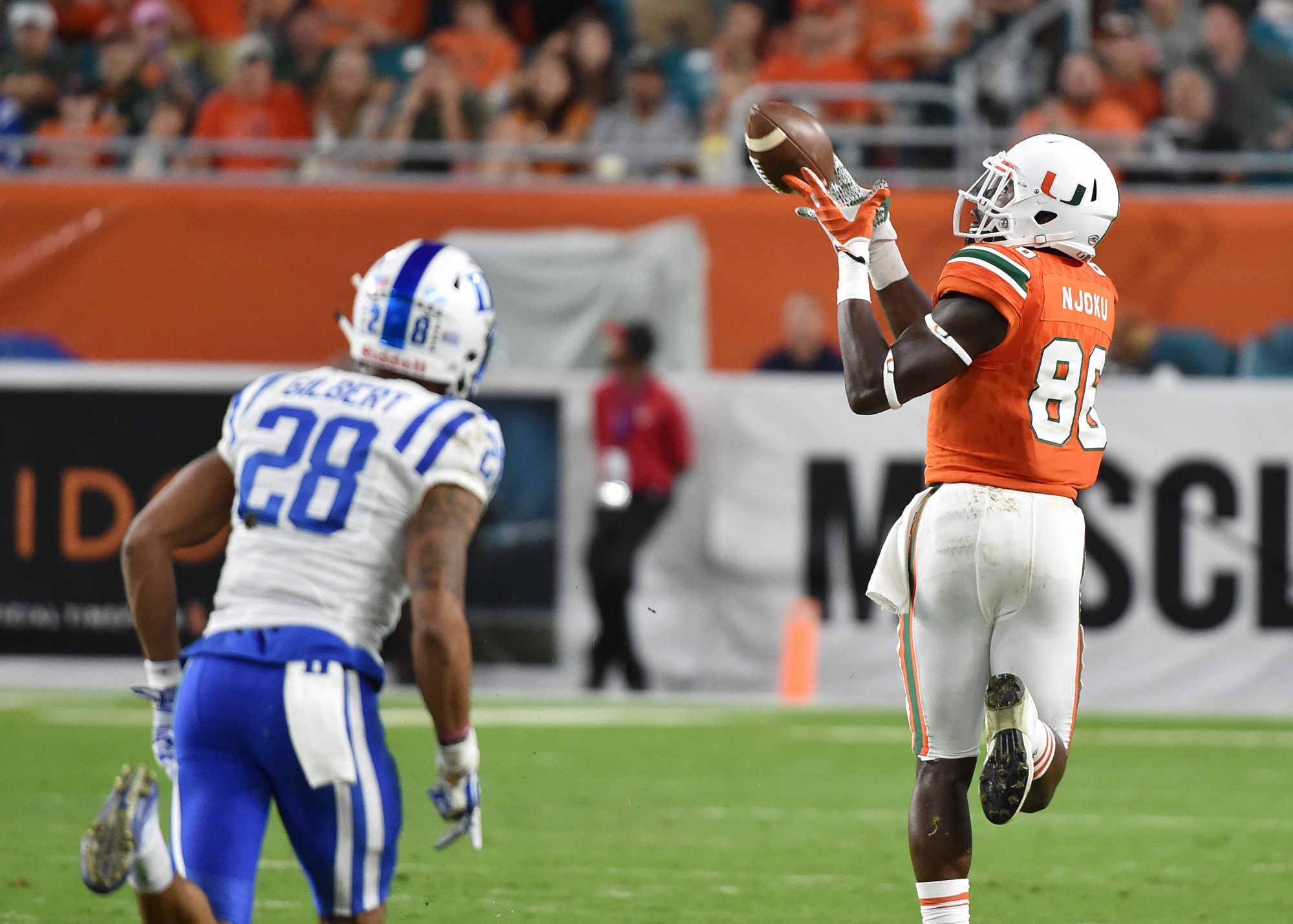 New York Giants
GM Jerry Reese has been on a roll of late, both in free agency and at the draft table, yet the Giants still have issues at both offensive tackle positions. Unfortunately, this draft class offers few solutions in that area and Reese is not about to change his philosophy and take a player out of need.
With the 23rd pick, the Giants will be not be looking at the creme de la creme, but they will have access to some very useful players. Two of the players in that row could end up being offensive tackles. The top two players at that position, Wisconsin's Ryan Ramczyk and Garrett Bolles of Utah, could be available here. Other players the Giants have been said to be high on are Miami TE David Njoku, Texas Tech QB Patrick Mahomes, Michigan DE Taco Charlton and LB Haason Reddick of Temple.
If the Giants pass on these tackles, the fans will naturally revolt. The perception is that the current tackle duo, Ereck Flowers and Bobby Hart, needs to be replaced. The Giants are still hopeful that Flowers straightens out, so if they take Ramcyzk or Bolles, they will likely end up at right tackle anyway. I don't believe either off these players will be the best available on Reese's board when the Giants' turn to select arrives.
As a former beat writer covering the Giants, I think the best player of the lot for them is Njoku. They have not had a reliable option at TE the past few seasons and the New Jersey native will add a much needed dimension to their offense. They need a big body that can get down the seam to keep safeties honest. Njoku could be that guy.