For MLB Opening Day in 2017, it'd be wise to pay for pitching in your daily fantasy baseball efforts (Clayton Kershaw, Julio Teheran).
B
aseball season is finally back and with it comes just another option to play fantasy.
There are a lot of factors that will go into who you decide to play in your lineups. One of the most underrated factors is the ballpark. You want to play hitters in "friendly" hitter ballparks such as Coors field, Chase Field and Miller Park. A way to find cheap hitters is through lefty hitting specialist. Whenever there is a lefty pitcher, look for the opposing teams to stack righties at the plate.
The place in the lineup the hitter bats is also very important. You want hitters at or near the atop the lineup. The more at-bats, the better. Don't be afraid to team stack, as most winning lineups stack lineups.
Starting pitching is huge when it comes to DFS. If your pitcher doesn't perform well, you have a very small chance to win or make money. Pitching can account for a big chunk of your salary but it is the best way to get points. Don't be stingy with your money for when it comes to pitching. If the top starting pitchers have good matchups, pay up. You can find good cheap hitters on any slate. Good luck to everyone and
Good luck to everyone and let's kick off the season on the right foot.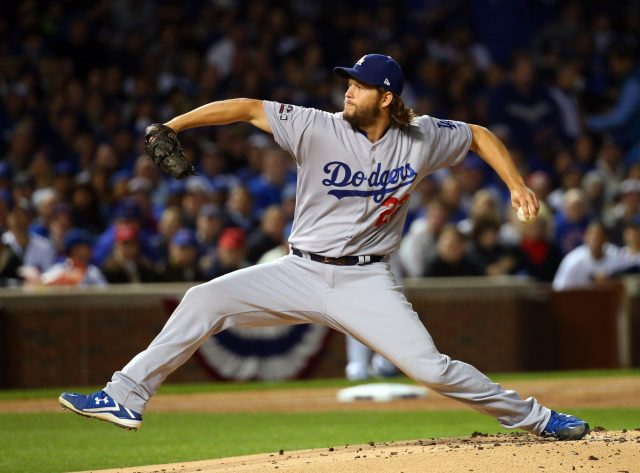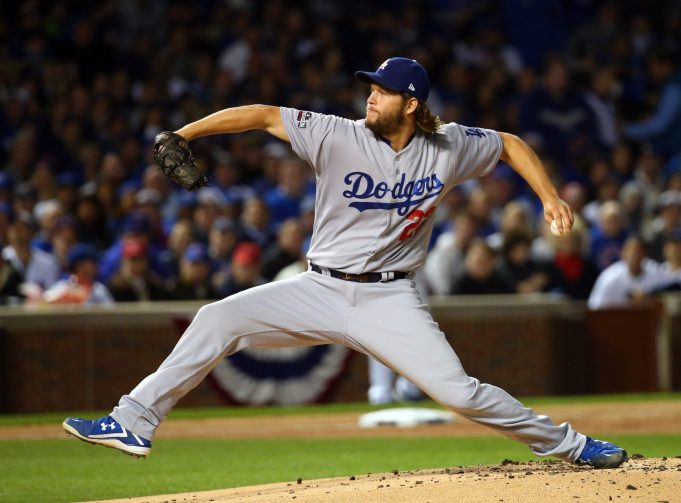 Pitchers:
In 60 team at-bats, the Padres have struck out 20 times and have hit zero home runs versus Kershaw. He is the best pitcher in the world and he's facing a great match-up. He is expensive but will be worth every penny.
Most players will be rostering Syndergaard vs. the Braves but Atlanta's lineup is better than the Mets this year. I will be attacking the Mets lineup a lot this year and Teheran will go lower owned than most of the other aces on this slate. He will return great value at a low ownership.
If you decide to spend down on a pitcher, Hellickson can give you good value. Cincinnati has a weak 5-9 in their lineup and if he can survive the top half, he will be good enough to help us win. When rostering lower priced pitchers it is about them getting you anywhere between 10 and 15 points and Hellickson should be able to do that.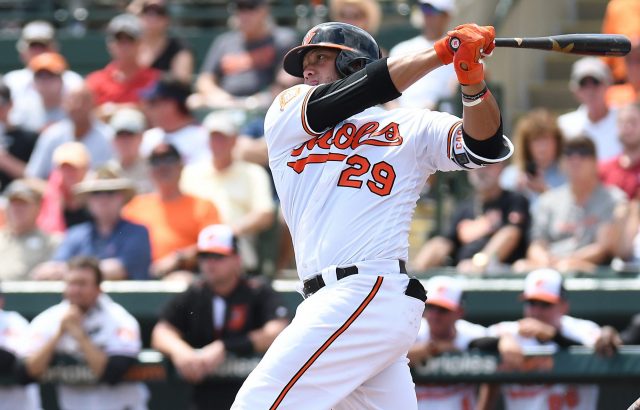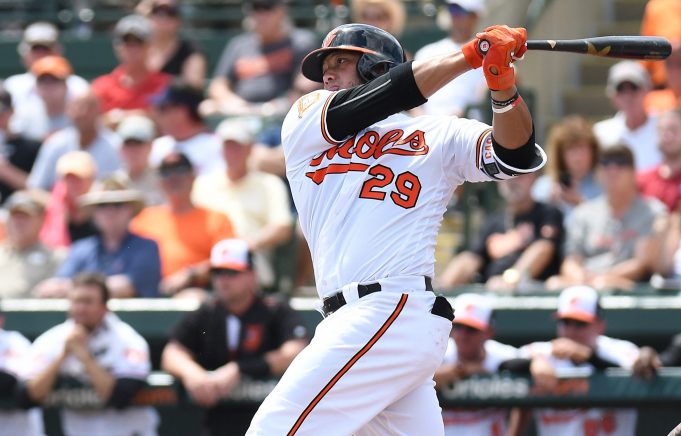 Catchers:
Versus Marco Estrada he is batting .304 with four home runs. The game is in a good ballpark and he has good success vs. Estrada, catcher is usually thin and Castillo is a good choice.
This is the game to choose a catcher from. Good ballpark and both catchers have good success against the opposing pitcher. Martin is 4-7 versus Kevin Gausman in his career and there aren't many other choices.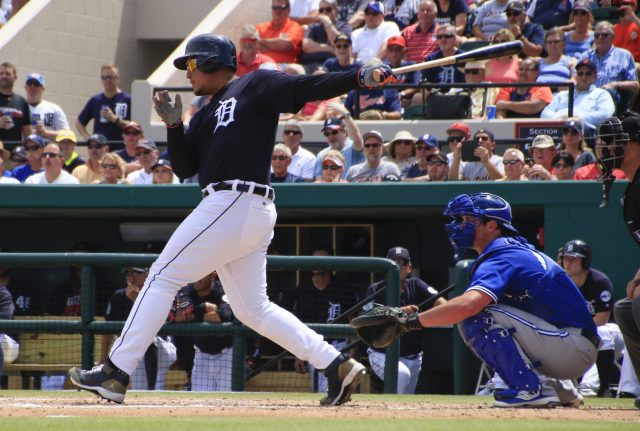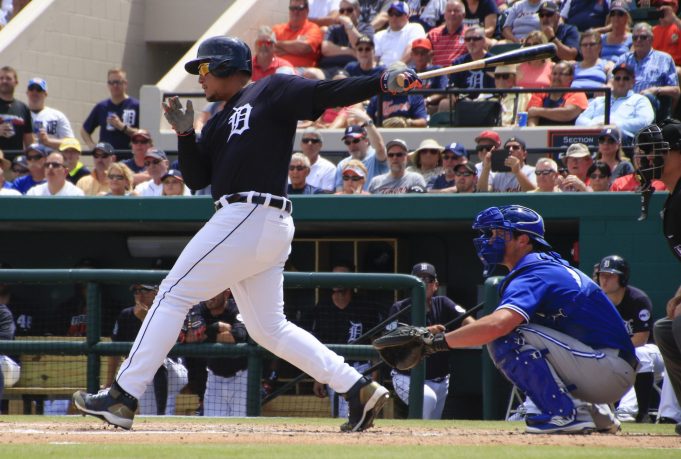 First Base:
Miggy loves drinking tequila and hitting off Jose Quintana. He is 15-43 (.349) and has two home runs in his career of Quintana.  Lock and load one the most underrated hitters of our generation.
It's not often you want to choose a batter vs a Cy Young winner but Abreu has great numbers vs Verlander. He is 11-29 with four home runs. Low ownership and the potential for a multi-home run game is the way you win tournaments.
Hosmer is a cheaper option at the position. He is batting .348 with three home runs vs Ervin Santana. Most will stay away from the light-hitting first basemen and whenever he has good power numbers against a pitcher, I roster him.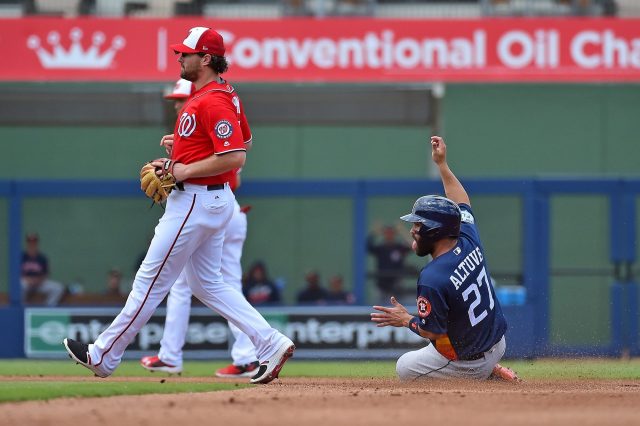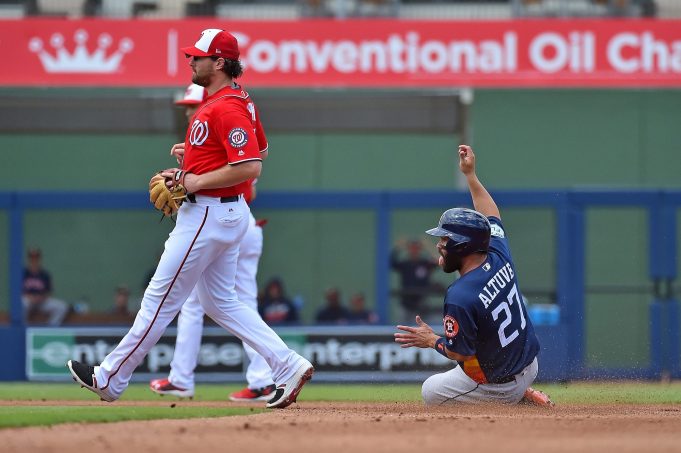 Second Base:
Altuve might be the best hitter in the league and he is batting 12-24 (.500) vs King Felix. Every game he has played against Felix, I have started him and have had great success. He is expensive but worth every penny.
Murphy owns Volquez in his career. He is batting .391 against him with a .481 OBP. Remember, walks are just as good as hits in DFS. Murphy gets on base almost half the time he goes against Volquez if he can get 4 AB's against him he will do damage.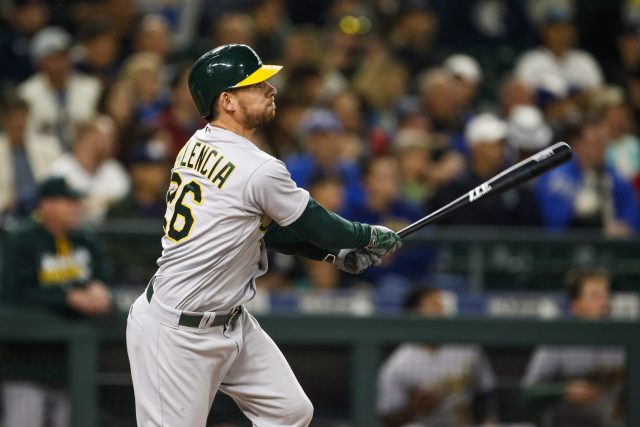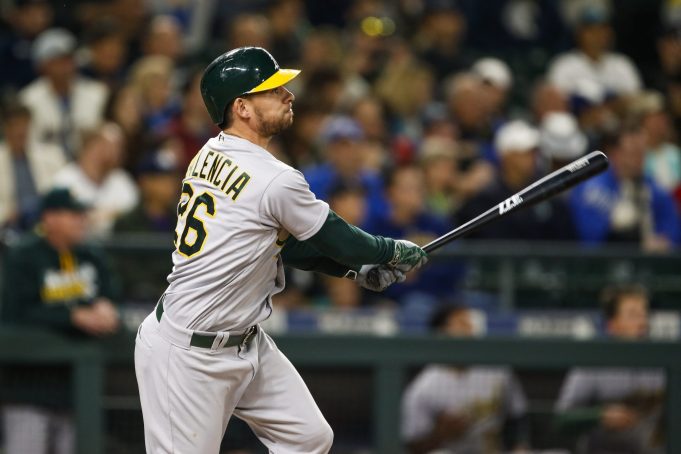 Third Base:
Valencia is a good hitter, he is a great hitter when he goes against lefties. Whenever Seattle goes against a lefty, you need to start Valencia. He is very cheap and his .500 average with two home runs vs Keuchel suggest that we all roster him.
Ryon Healy vs Los Angeles Angles
Healy was a popular sleeper pick this year in fantasy drafts and last year he owned Ricky Nolasco. He batted .571 last year against him and will hit in the heart of the Oakland lineup. Most stay away from Oakland's lineup but with Healy batting in the middle of it, he offers too much value to pass.
On most nights, you start Donaldson when you can afford him. Today you make room for him on your roster. He is hitting .375 vs Gausman and his success vs him will continue into the 2017 season.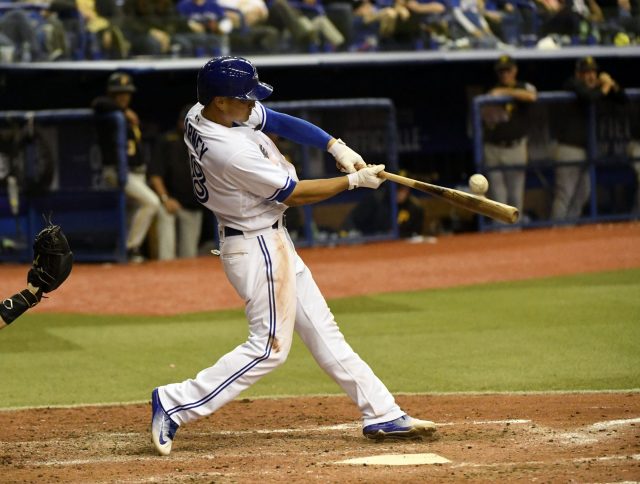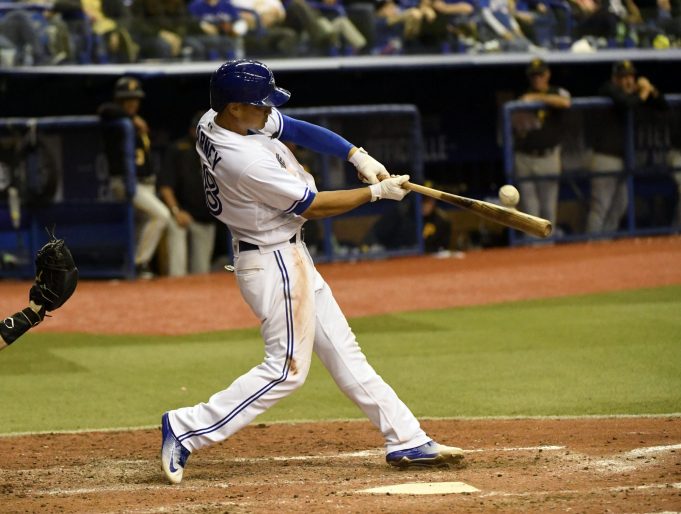 Shortstop:
He isn't hitting at the top of the lineup but he will be close to the bottom salary wise and he is in a good lineup. He has good career stats vs Gausman (4-8), and he might go less than 2 percent owned. If he can get a hit or two and score a run, he will give you great value.
This might be me being Atlanta Braves fan and I needed to squeeze one Brave in my first DFS baseball article but Swanson is good at baseball. Last year he only saw Thor once and went 2-2 and this is a very small sample size but the kid is legit. He will bat atop the lineup and if he gets on, he will steal a base or two. The Mets catcher (Travis d'Arnaud) is below average behind the plate and to win this game, the Braves will need to play small ball.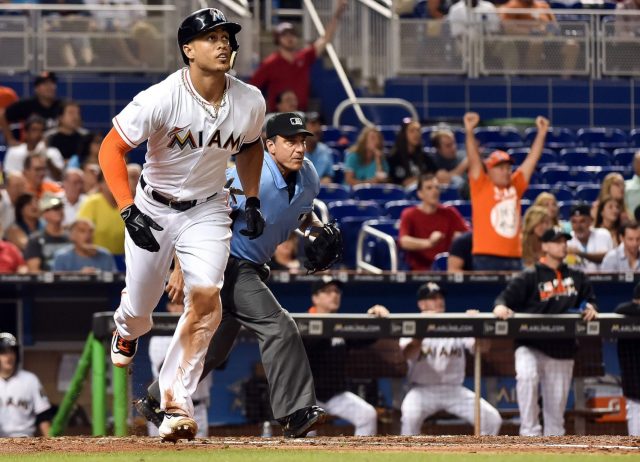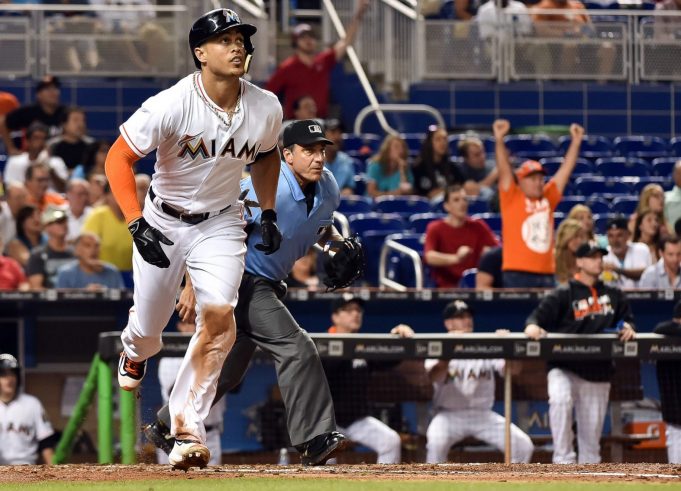 Outfield:
The guy is healthy (for now) and there isn't a bigger power threat in the league. Stanton is 14-38 (.368) vs Strasburg with three home runs. He is going against an Ace and that will lower his ownership. Play the man when he is healthy.
Stacking against King Felix will be a great way to win a tournament. The top part of the Astros lineup have good success against him and most don't want to roster a 50-year-old outfield like Beltran. He is 7-14 against the King and he will go low owned. If you play Beltran, stack him with Altuve. If he scores a run, Beltran has a great chance to drive him in.
Cruz has owned Keuchel in this match-up batting .409 and with three home runs. Stacking Cruz and Valencia will be a good stack. Keuchel will throw 7 scoreless innings or get blown up and be out by the third inning. Cruz will be fine in either case.