WWE WrestleMania features a battle of part-timers as the main event, matches like Austin Aries vs Neville and the Smackdown Live Women's championship match pushed to the pre-show so that Pitbull can sing. What can go wrong?
Bonus Predictions for NXT Takeover: Orlando
Tye Dillinger, Roderick Strong, No Way Jose, and Ruby Riot def. SanitY
Aleister Black def. Andrade Almas
Authors of Pain def. #DIY and The Revival to retain NXT Tag Team Titles
Ember Moon def. Asuka to win NXT Women's Title
Bobby Roode def. Shinsuke Nakamura to retain NXT Championship
And now on to the pre-show!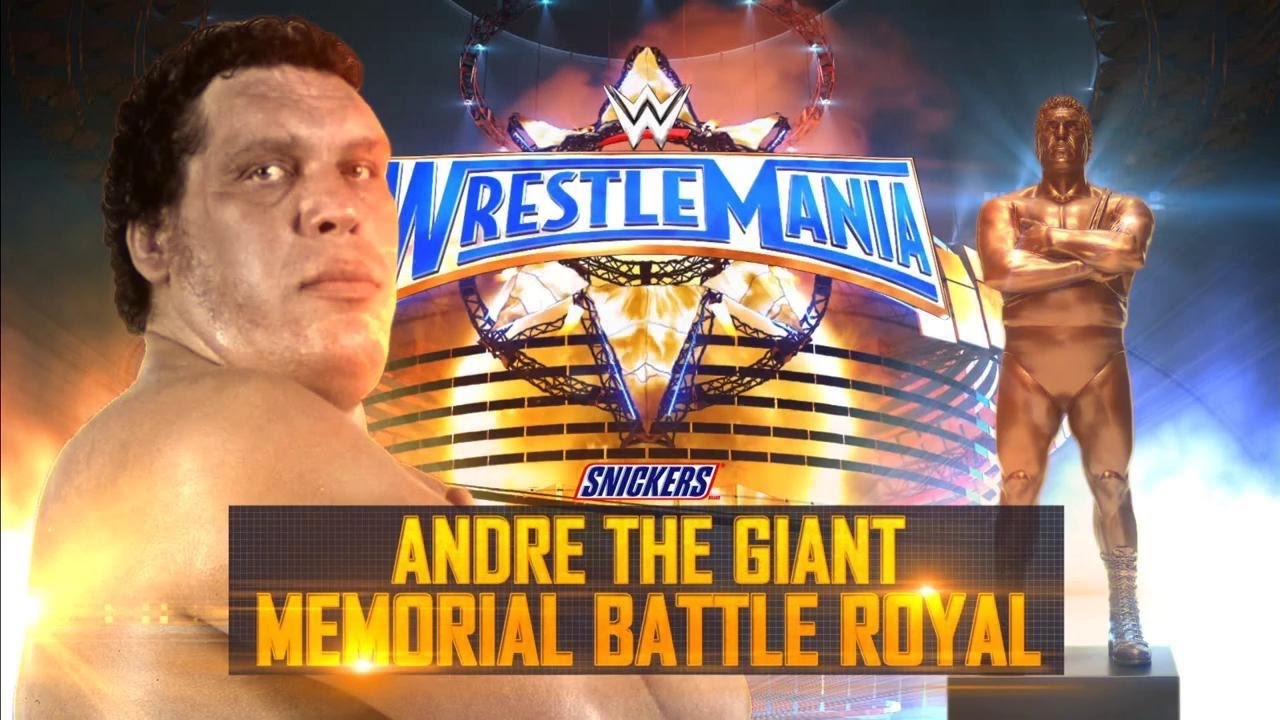 Andre the Giant Memorial Battle Royal
Braun Strowman is angry that he lost to Roman Reigns at Fastlane. While Reigns is busy with the Undertaker, expect Strowman to kick off the pre-show by winning the battle royal. It also fits the 'big man always wins it' narrative; minus Cesaro, each past winner has been over six foot eight.
Safe Pick: Braun Strowman
Sami Zayn has been getting the crap kicked out of him for a while now. First by Kevin Owens, then by Braun Strowman and most recently Samoa Joe. The "Underdog from the Underground" could use a boost – how about winning the battle royal on the grandest stage of them all?
Dark Horse: Sami Zayn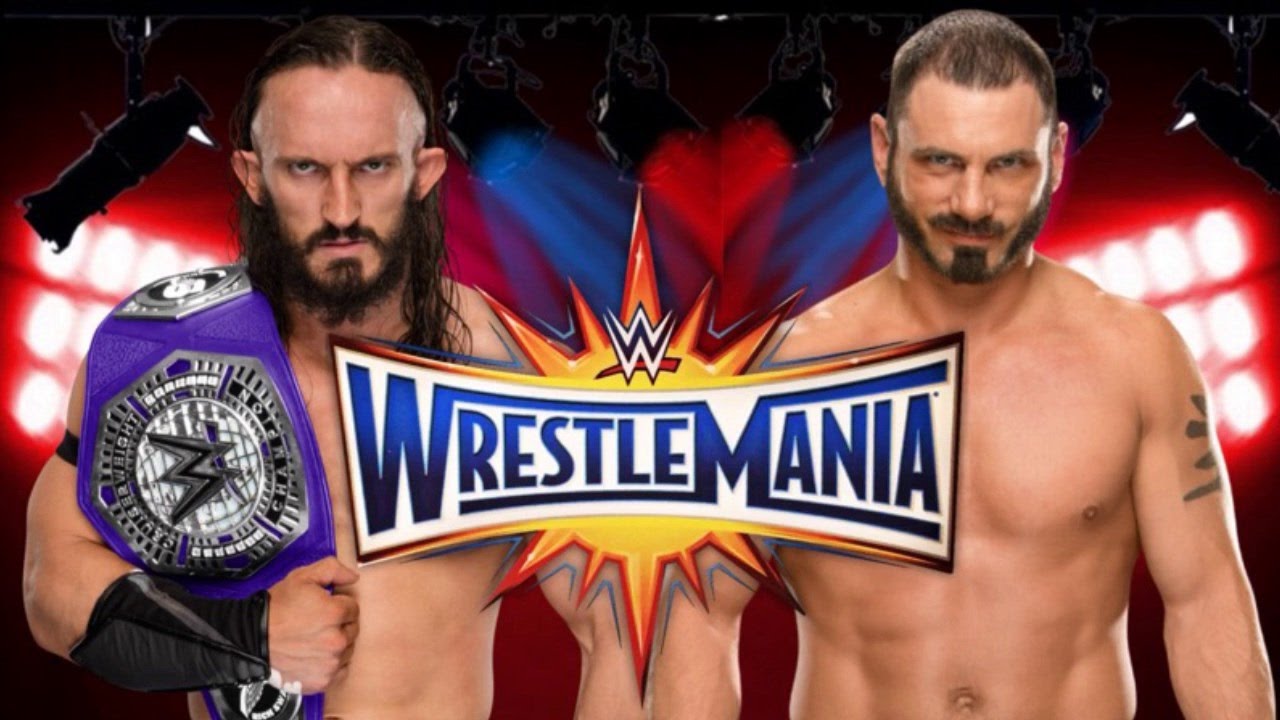 Austin Aries vs Neville for the Cruiserweight Championship
Austin Aries will be the WWE Cruiserweight Champion at some point. It just won't be at Wrestlemania however. Look for the "King of the Cruiserweights" to retain, solidifying his strong run as champion. It will prove everything that he has said. It wouldn't be a surprise if they have a rematch on Raw the next night and Aries takes the title either.
Winner: Neville retains the Cruiserweight Championship
On to the main show!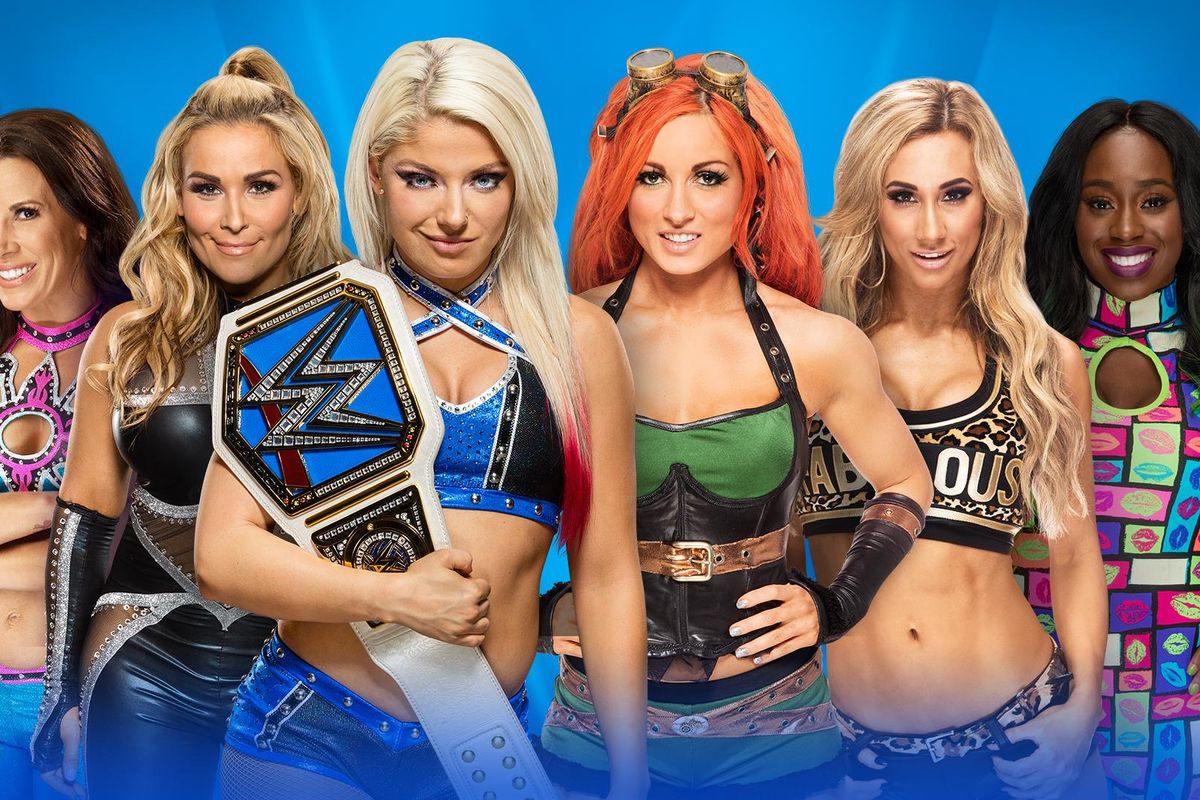 Smackdown Women's Championship Match
The Smackdown Women's championship is open to any woman in the Smackdown locker room. Current known participants are current champion Alexa Bliss, Becky Lynch, Naomi, Mickie James Natalya, and Carmella. It is possible others could compete.
Orlando is thirty minutes from Naomi's hometown. WWE loves a good 'big win in a hometown' story. Expect Orlando to "Feel the Glow."
Winner: Naomi wins the Smackdown Women's Championship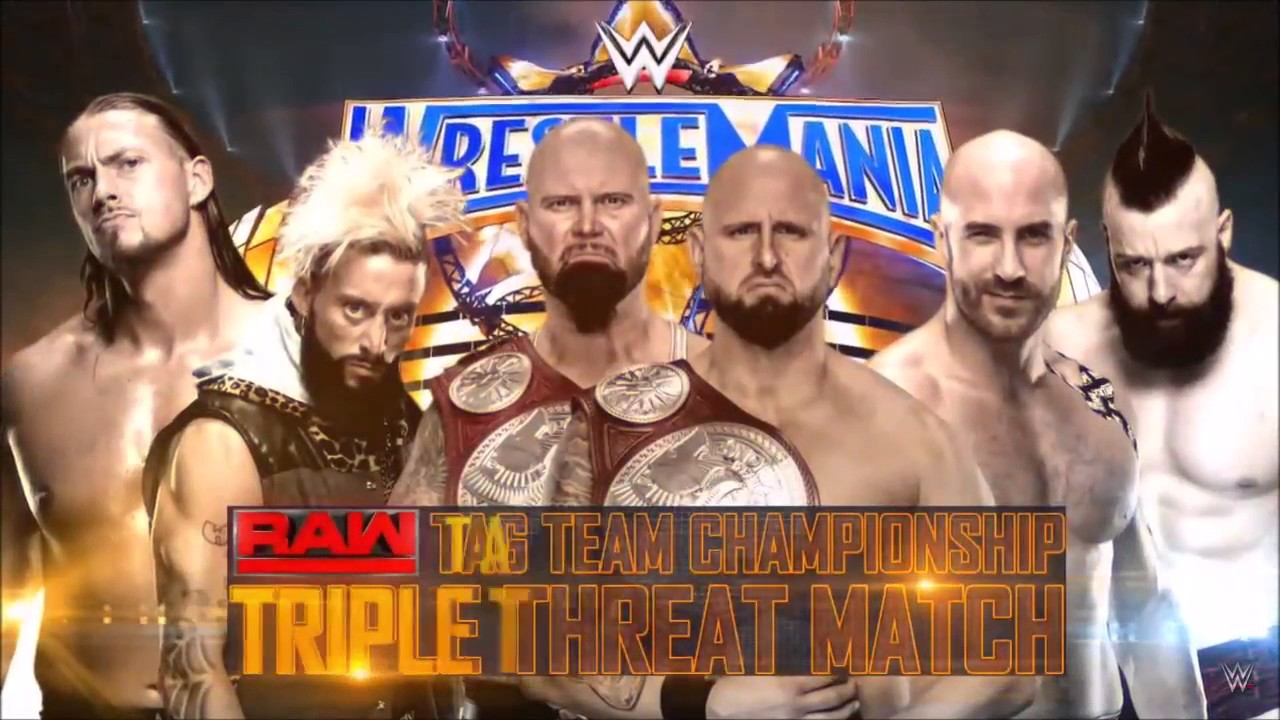 Raw Tag Team Championships
Luke Gallows and Karl Anderson are defending their tag team titles in a ladder match against Enzo and Cass, as well as Sheamus and Cesaro. Ladder matches at Wrestlemania have often stolen the show. However, that won't be the case this time (nothing against the performers in the match).
Last year, at the Raw after Wrestlemania, Enzo Amore and Big Cass made their main roster debut. What better story than finally winning the tag titles at Wrestlemania, in Orlando – home of NXT?
Winner: Enzo & Cass win the Raw Tag Team Titles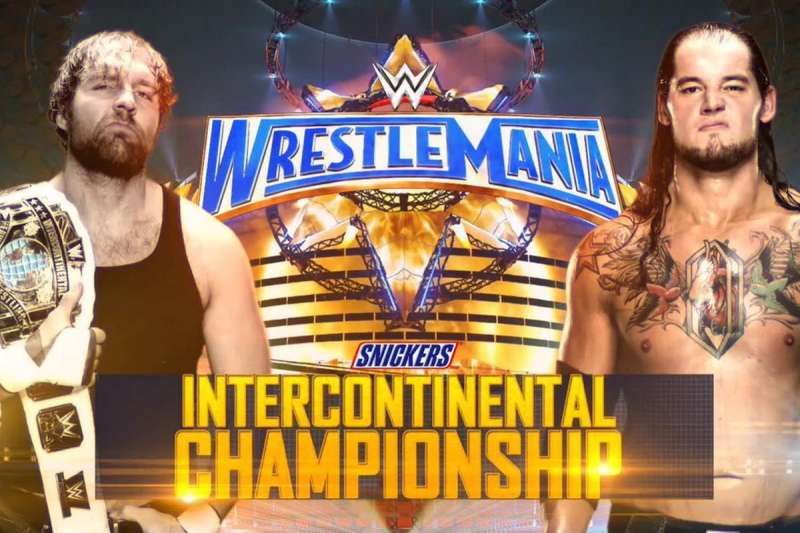 Intercontinental Championship Match
Dean Ambrose defends his IC title against the "Lone Wolf" in a match that has been brewing for a while. Ambrose seeks revenge for the beating he received at the hands of Corbin in the Elimination Chamber. Corbin seeks his first gold in WWE.
Like Enzo and Cass, Corbin never won gold in NXT. This will be his first title in the company and it'd be well-deserved. Corbin has improved tremendously since first being called up, cutting some killer promos and dropping fire on "Talking Smack." It's time to take things to the next level.
Winner: Baron Corbin wins the Intercontinental Championship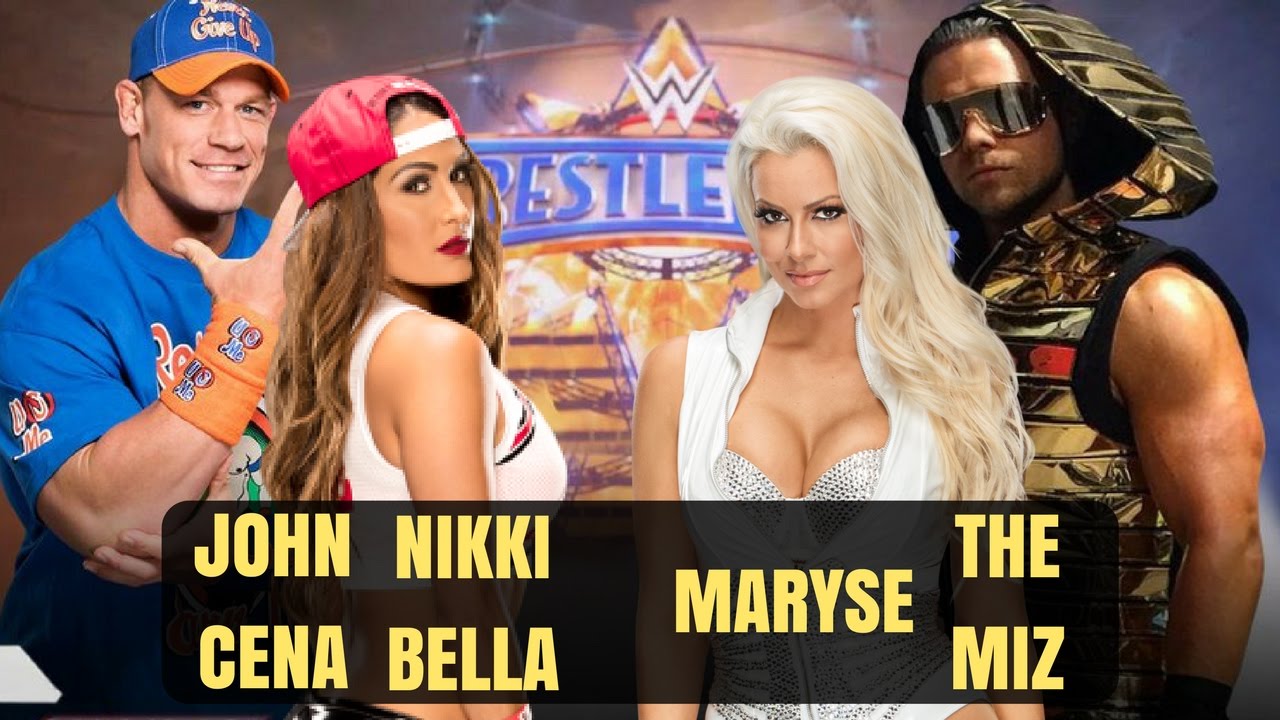 John Cena & Nikki Bella vs The Miz & Maryse
The build-up to this match has been, arguably, the best thing WWE has done in a while. This is due in large part to how much The Miz has improved over the past year. Even Maryse has shown signs that she can still talk the talk. But she hasn't wrestled since 2011. How will she fare against a full-time performer like Nikki Bella?
Cena is getting ready to leave WWE to film season 2 of American Grit. A win here is a good sendoff. It also leaves Miz's options open. He has been gold both in ring and on mic, so how about some hardware to go with it? Also, what's with this rumor of Cena proposing after the match in the middle of the ring?
Will @JohnCena and Nikki @BellaTwins prove to be THE #ItCouple at The #UltimateThrillRide #WrestleMania? https://t.co/d1FLvAjT9Q pic.twitter.com/76DkhIth4K

— WWE WrestleMania (@WrestleMania) April 1, 2017
Winner: John Cena and Nikki Bella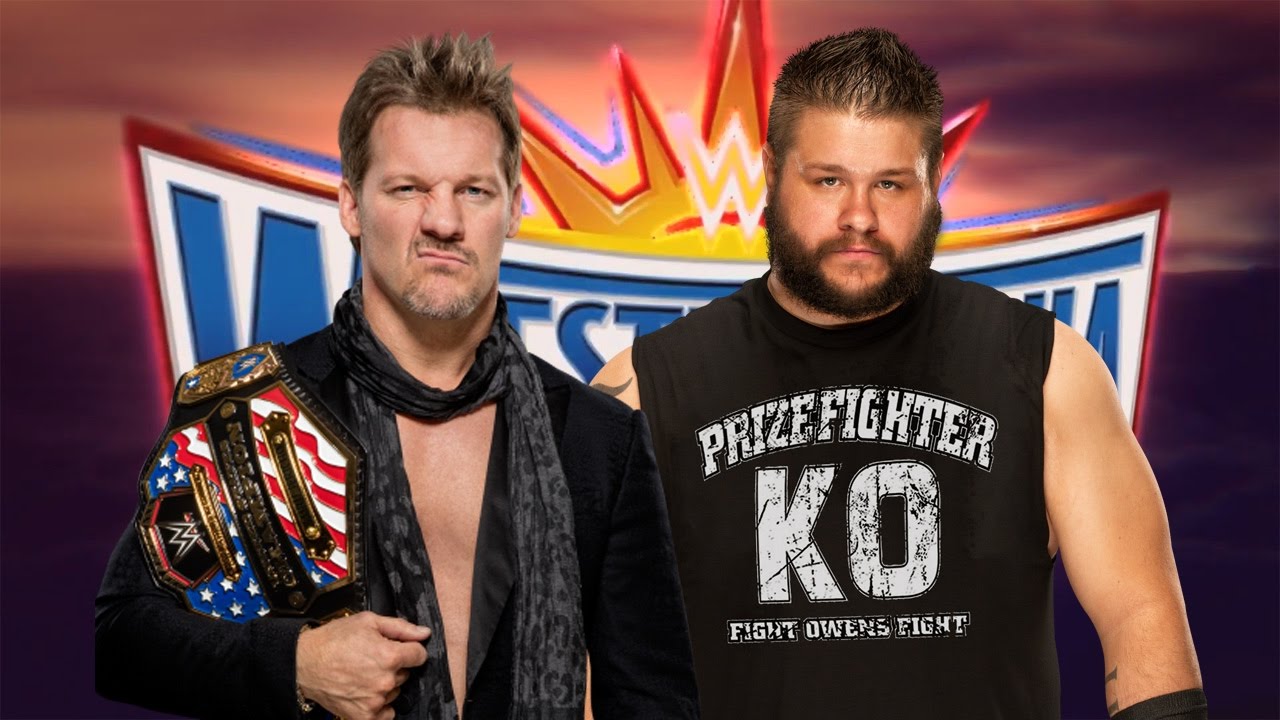 United States Championship
Kevin Owens challenges Chris Jericho for the US title. This has the potential to be match of the night. Admit it, you cried when Owens finally attacked Jericho, ending their beautiful friendship. Fast forward to Fastlane, and Jericho got his payback by costing his old friend the WWE Universal championship.
Like Cena, Jericho is getting ready to the leave the WWE for some time. He will be going on tour with his band Fozzy. He can't take the title with him, so Owens will take it from him. Owens will go on to join the as of yet unnamed supergroup with Triple H and Samoa Joe.
Winner: Kevin Owens wins the United States Championship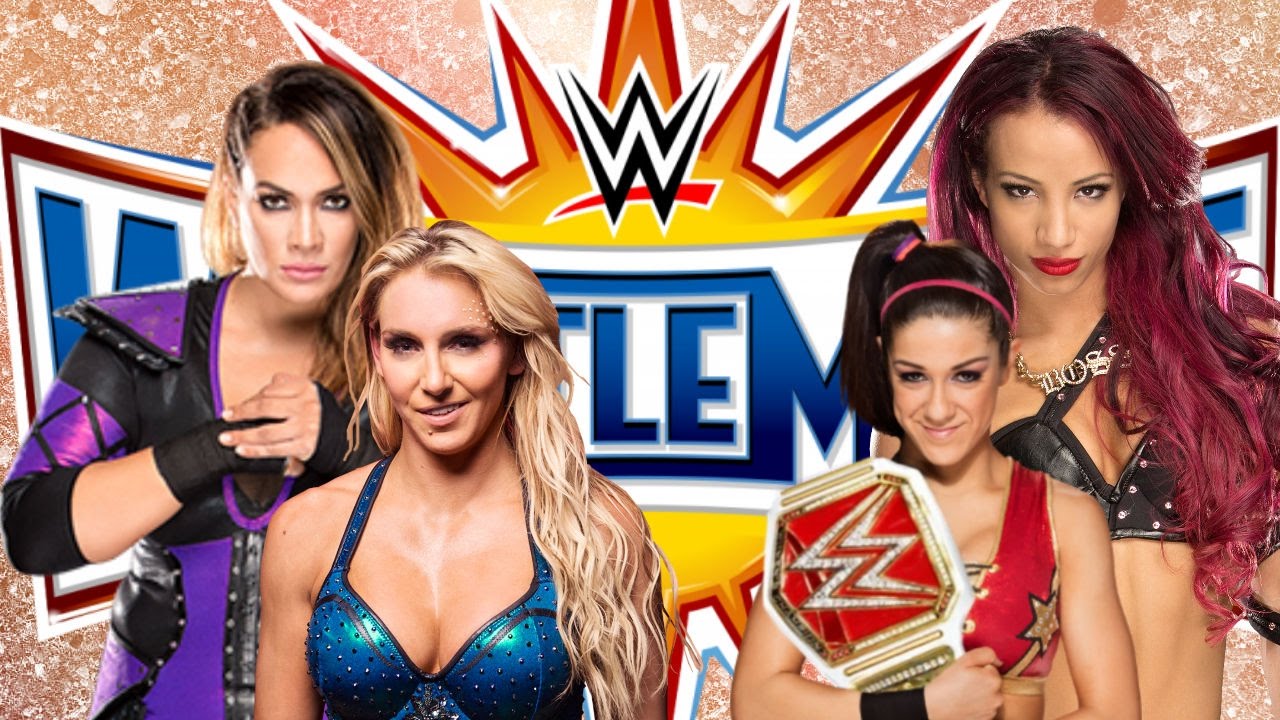 Fatal-Four-Way for the Raw Women's Championship
Bayley defends her Raw Women's championship against Sasha Banks, Charlotte Flair, and Nia Jax. Banks and Bayley are friends, but everyone's wondering when Sasha's proposed heel turn is coming. It may just happen in this match. Nia Jax is seeking her first championship in WWE and Charlotte is looking to avenge her first PPV loss and reclaim her title.
It was shocking when Bayley retained her title at Fastlane. Now with the odds stacked against her even more, she will put on the performance of a lifetime and once again retain her title. If Banks doesn't turn on Bayley in the match, expect it to come on Raw the following night.
https://twitter.com/WWE/status/848415140282122241?ref_src=twsrc%5Etfw&ref_url=https%3A%2F%2Felitesportsny.com%2Fwp-admin%2Fpost.php%3Fpost%3D136242%26action%3Dedit
Winner: Bayley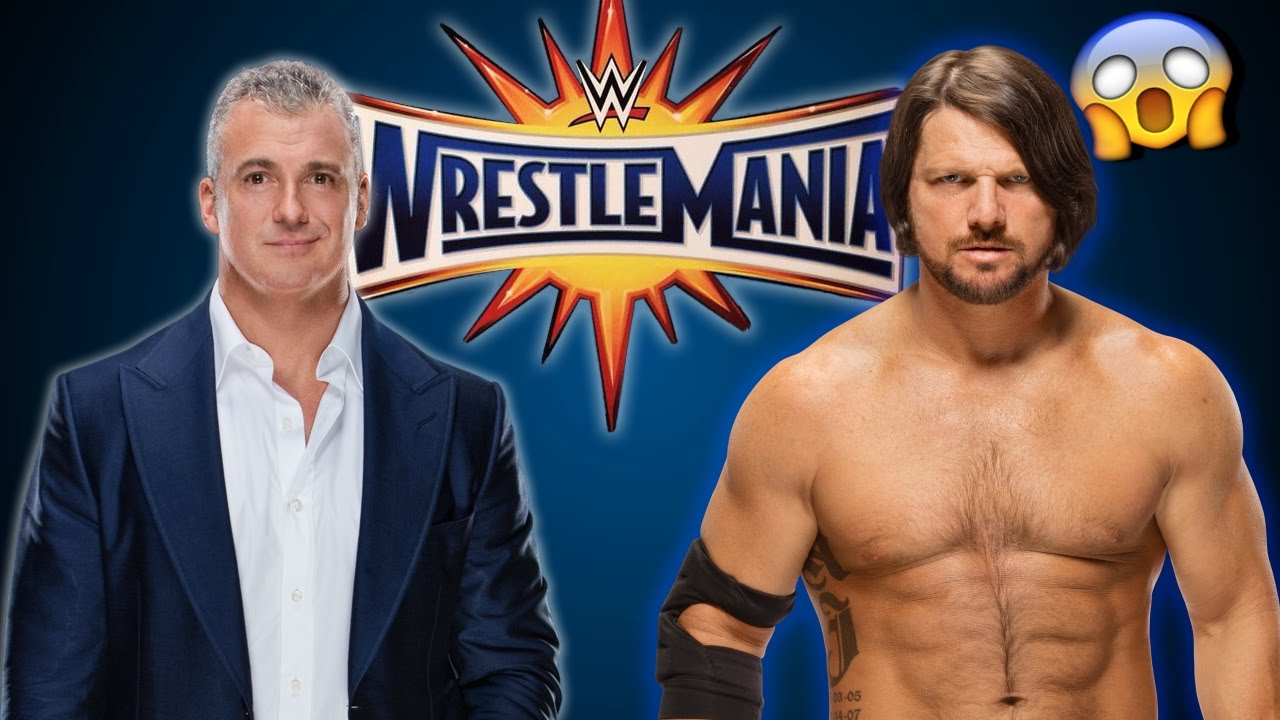 Shane McMahon vs AJ Styles
They're actually wasting AJ Styles in a match against Shane McMahon… because…. why? His first Wrestlemania match was against Chris Jericho. It was awesome. This is a huge step down from that, but hey, Shane has to try killing himself by jumping off something at least once per year, so this solves that.
If the outcome isn't AJ Styles winning clean, then it's wrong. This match shouldn't be happening and fans are upset. Another classic example of WWE wasting talent. The only thing this sets up is Styles rumored move to Monday Night Raw.
Winner: AJ Styles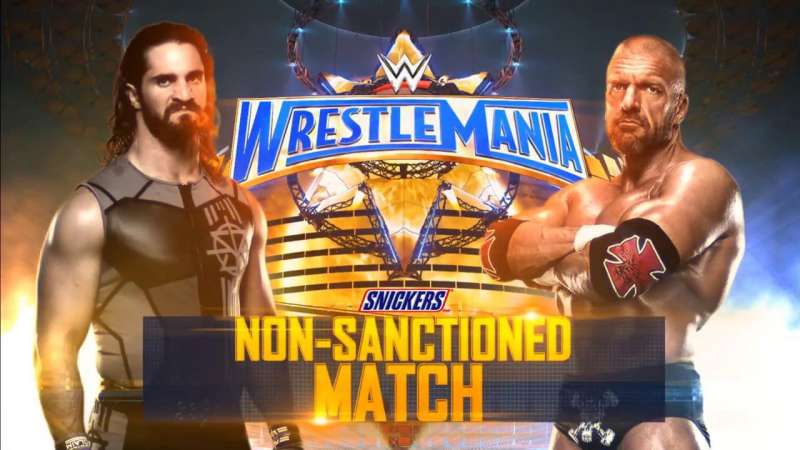 Non-sanctioned Match
Seth Rollins is finally getting what he wants: A match with Triple H, where anything goes. Expect Triple H try to shatter Seth Rollins knee with a sledgehammer. This one also has potential to be match of the night, granted Rollins' knee can hold up. Let's hope he doesn't do any permanent damage.
Remember how Triple H might form an as of yet unnamed supergroup with Kevin Owens and Samoa Joe? Remember how Samoa Joe doesn't have a match at Wrestlemania? Hmmm … you wonder what might happen? And in a match with no rules, it's all legal.
Winner: Triple H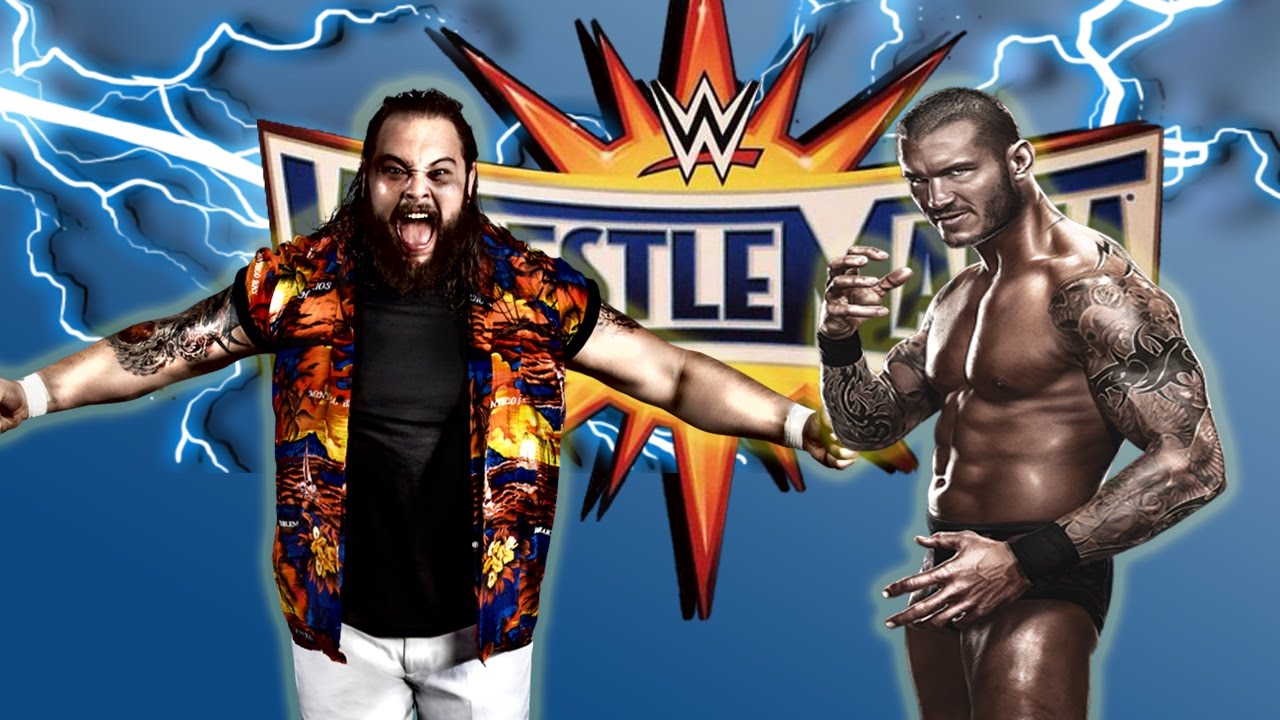 WWE Championship
Randy Orton had a plan when he joined forces with Bray Wyatt. When Orton won the Royal Rumble and Wyatt became WWE Champion, he struck. We are seeing a side of Wyatt that takes the creepiness to a whole new level. Orton is doing his best promo work in years, as his ring work remains the same as it always has.
Remember the Wyatt family? There was Luke Harper, but Bray disposed of him. There was Braun Strowman, but he's on Raw on now. Oh right, there's still Erick Rowan. He very well could make a return at Wrestlemania and help the head of the Wyatt family retain his title.
Winner: Bray Wyatt retains the WWE Championship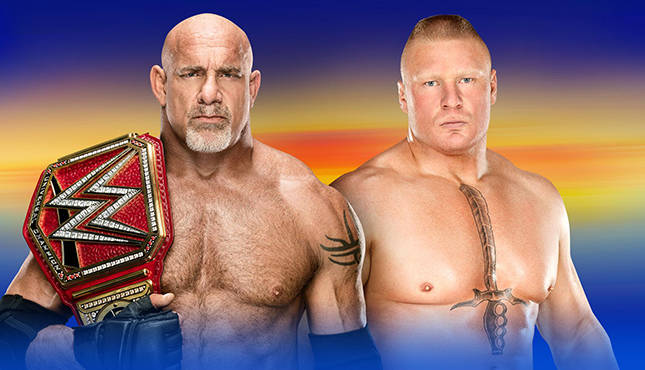 Battle of the Part-Timers Part III
It's Brock Lesnar vs. Bill Goldberg Episode three: Wrestlemania Rematch. Goldberg is putting his Universal title on the line. Remember the heat their first match got at Wrestlemania 20? This one may get even more. Mainly because there will be an extra 60,000 people there to boo them when the match ends after five minutes (or less).
Goldberg is miserable. He might show up on Raw on Monday but that's it. He's shown he can barely take one F-5. In the battle of part-timers, expect Lesnar to finally get his redemption.
Winner: Brock Lesnar wins the Universal Championship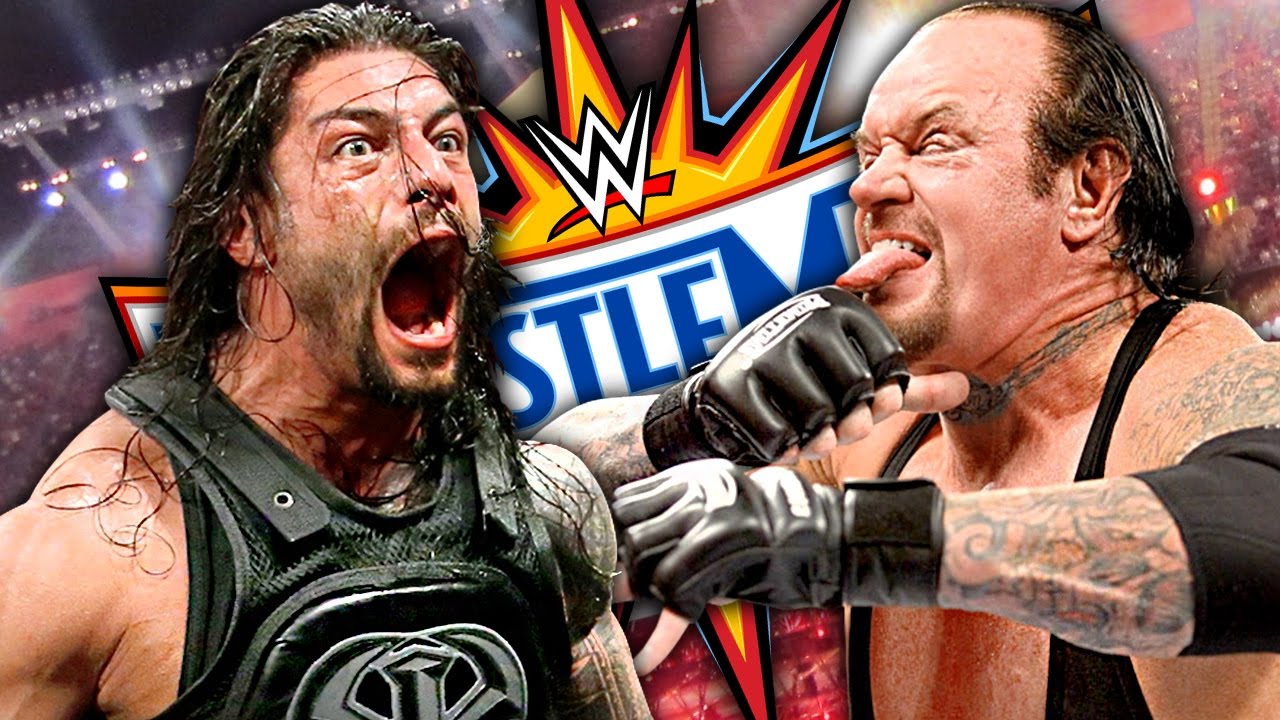 Fight for the Yard
WWE is going for the grand slam. Roman Reigns will face the Undertaker at Wrestlemania. The man they want to be the next John Cena (only to be rejected by large portions of fans, but they're persistent) against the last remaining superstar from a different era. And a beloved superstar at that. Taker's only lost once at Wrestlemania and if he does again, they risk a repeat of what happened last time Roman Reigns won at Wrestlemania (fans didn't like it, to be kind).
It has recently been reported that this match is going on last. That changes things. It's possible that this is Undertaker's curtain call. At 52-years-old, he doesn't have much left in the tank. Either that or the fact that Lesnar and Goldberg will only be a few minutes long and WWE doesn't want a main event to be a five-minute match. This is the company's best chance to turn Reigns heel. The amount of heat would be ENORMOUS, which would be legendary on top of the heat he already gets.
Winner: Roman Reigns