On this particular day for NBA DFS, Mar. 30, 2017, players that have been struggling are solid plays that could help win some cash.
R
ight now, this slate will be a high scoring one or the coaches will decide to sit their stars and make it almost unplayable. Five game slates means … as an NBA DFS player, we can't make many mistakes on who we play.
The smaller the slate means a smaller player pool to choose from which leads to tougher decision but no worries, I'll give you guys the plays even if the stars sit.
If the stars such as Lebron, Kyrie, CP3 and Blake all play, they are building blocks tonight. Good luck to everyone.
Point Guard:
It seems like Detroit will be resting Reggie Jackson for the rest of the year which frees up a lot more minutes for Smith. Smith has been good in the two games since the news on Jackson broke and now he gets Brooklyn Nets defense. Both teams are bad which will lead to a high scoring but sloppy game. Look to Smith as a cheaper point guard who can put up big numbers.
Rubio has been a good source of offense for Minnesota and now gets the Lakers. The fast pace and sloppy play of the Lakers will feed right into Rubio and him picking off a handful of passes. He typical goes low owned because he can be offensively challenged, but this is too good of a match-up to ignore.
Most DFS players will stay away from the opposing teams point guard against Houston because of Patrick Beverley defense. This is a great reason to start Lillard because we will get him at a much lower ownership in a great fast paced game. Keep riding the hot streak tonight with Lillard.
Shooting Guard:
Clarkson is receiving a lot of minutes and he is capitalizing with them. He is averaging 22 points to go along with four rebounds and 4 assist over the last week. His price is still very reasonable and he will continue to keep giving great production.
Cleveland has been the worst defensive team in the league over the last month and Butler will take advantage of it. LeBron James is giving too much effort on the offensive end to care about defense. Butler has been the only bright spot for the Bulls and he will finish the season strong and try to save Chicago's season.
This is a gut call. If J.J. Redick is out for this game than Crawford will receive close to 30 minutes. He is one of the few bench players on the Clippers who can score the ball. This will be a sneaky high scoring game and with Crawford's ability to score, he will see plenty of shooting opportunities and he will go very low owned.
Small Forward:
Wiggins hasn't been very good over the last two weeks and this is the perfect game for him to break out of his slump. Let's hope he can contribute with more than just points in this game and we will be able to get him at a low ownership. Scoring 30 for him in this game should come easy.
Aminu is a very athletic player who will thrive in this fast-paced type of game. He is a good rebounder and the rockets shoot the ball a ton which will lead to more rebounding opportunities. Aminu does not have great upside but he has a solid fantasy floor and if his shot is falling, he can help us win a tournament.
Power Forward:
His minutes should start going up and the Cavs have to break out of this slump sooner than later right? K-Love is way too talented to not perform for this long. His price on DK has dropped and for him to reach value all he basically needs to do is roll out of bed. This is the game where K-Love will explode.
Detroit has moved Jon Leuer back into the starting lineup which mean RHJ will have a field day. One of the most athletic guys in the league now gets to go against well…one of the whitest. He got 25 minutes last game and that is all he needs to hit value. We should all get aboard the RHJ train for the rest of the season.
Blake hasn't been very good over the last week but this game will be a slump buster for him. Phoenix is starting lineups that would be considered young even for college. This up and down game fits right into Blakes strong points and like Kevin Love, he will break out of his poor play of late.
Center: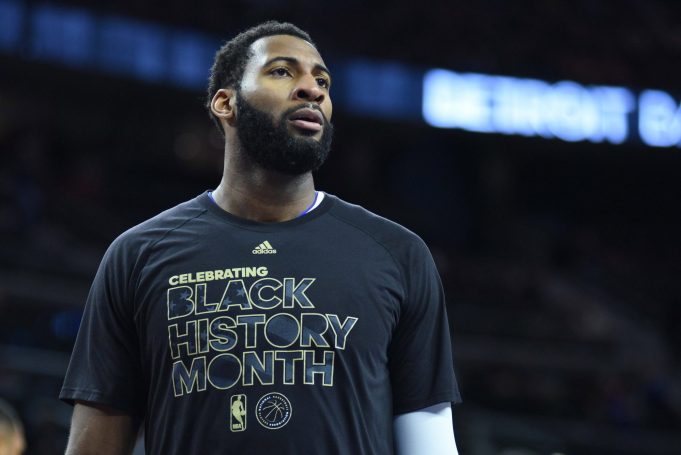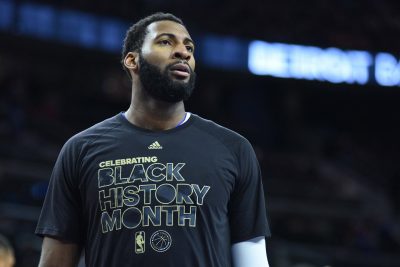 Karl Anthony-Towns vs Los Angeles Lakers
KAT is starting to become a must star every night he plays. It doesn't matter who he plays because he receives close to 40 minutes a night and he shoots as much as he wants. The future MVP of the league will dominate whoever they decide to throw at him. My stack of the night will be Rubio to Towns.
He is in the same situation as Blake Griffin. This is a fast paced game and the Suns can't stop him from grabbing fifteen plus rebounds tonight. Whenever the Clippers are in a good game I love to play their big three because not many people like to play three teammates. Again, check to see if the Clippers decide to sit their big three.
On Mar. 21, these two teams played and Drummond went for 13 points, 17 rebounds and had 2 blocks. That will be about the same stat line that he will put up tonight. If he can get up a couple more shots he will have a legitimate shot at having a 20/20 game.