From New York Mets prospect Amed Rosario to the great Manny Machado, the shortstop position in Fantasy Baseball is loaded for 2017.
S
hortstop has a lot of talent compared to past years. The top eight in my rankings could be considered keepers in 10 team leagues. In years past, I used to be the last one to take a shortstop, but now I am going after the position in one of my first five picks. The position offers great young talent which is what you want in dynasty and keeper leagues.
Shortstop is one of the few positions that I would use in my utility position if I was lucky enough to grab two out of the top eight. When it comes to keeper and dynasty leagues, draft shortstop early and you will have the position locked up for at least the next five to seven years. Players such as Corey Seager, Trea Turner, Trevor Story and Carlos Correa will be fantasy studs and provide huge numbers each and every season.
Top SS Prospects:
Rodgers was a top-rated prospect and the first high school player selected in the 2015 Draft. He went third overall behind Dansby Swanson and Alex Bregman. He might be a year away from making the big leagues, but in dynasty leagues, he is worth the pickup. In 2016, he finished fourth in the low Class-A South Atlantic League in homers (19), extra-base hits (50) and slugging (.480) at only 19 years old. Once he gets the call up he will be the No. 1 add in every fantasy league and has the chance the crack the top 10 rankings at shortstop. Rodgers can end the year as the top prospect.
Rosario showed why he was worth the $1.75 million bonus that he signed with the Mets in July 2012. Rosario dominated offensively across two levels in the minors in 2016. He batted .324 while stealing 19 bases. He started to draw more walks last year which will help his offensive numbers overall and the power numbers should come as he grows into his 6-foot-2 frame. With the Mets needing a boost in the summer he can get the call-up and should have an immediate impact on the lineup.
Notables:
The No. 1 overall pick of the 2015 MLB draft is the future of the Atlanta Braves. Swanson got the called up late last year and didn't disappoint. He showed the poise and skillset to be a franchise player. He batted .301 with a .361 OBP and scored 20 runs in 38 games. He should bat at the top of the Braves lineup which is improved and will come into the season underrated. Swanson can score 85-plus runs and steal you close to 30 bases. Swanson should be on your fantasy radar this year.
He isn't the same hitter that he was at Coors field but he can still lead shortstops in home runs next year. He hits in a good Blue Jays lineup and if he gets hot he can carry a team for a week or so. Tulo might go undrafted in 10 team leagues, which is a mistake because of his upside, but outside of the top 10 at shortstop it gets ugly quick. Keep him on your radar in drafts if you miss out on one of the elite options at the position.
The main reason why Andrus gets drafted is because of his speed but the problem is he doesn't do much in any other category except batting average. The best thing that Andrus does on the baseball field is try to touch Andrian Beltre's head after every homerun he hits and Beltre trying to punch him afterwards. Andrus and Beltre are the most entertaining duo in the league, if you want to laugh take a look at this video of them.
Top 10 SS:
Diaz came onto the MLB scene almost out of nowhere last year and helped many fantasy owners. He scored 71 runs, hit 17 homers and batted.300 in 111 games last year. Those are very solid numbers across the board for a shortstop. Diaz has the opening day short stop position to himself this year and can give you even better numbers in 2017. He won't be elite in any category but he will give you consistent production across the board and he is someone you can grab late in drafts.
Segura is the ultimate up and down player in fantasy terms. Last year, he hit in the friendly ball park of Chase Field and it showed in his power numbers. He hit 20 home runs and we won't come close to that this year. He is a player who will give you a good average, score some runs and will steal 25 runs. The home run and RBI numbers were a fluke in 2016. I will not be drafting him this year but a guy coming off off of 102 runs scored and 38 stolen base seasons needs to be in the top 10 at shortstop
This shows how deep the position is right now. Russell had 21 home runs and 95 RBIs last year. Russell bats in one of the best lineups in the league and should put up around the same numbers. Some of the problems with Russell in his first two big league seasons has been he doesn't score a lot of runs and hits for a poor average. He is only 23 years old and can improve in those areas and if he does, he can find himself being a top five shortstop in the league. Draft Russell in dynasty leagues and he can give you a big payoff starting this year.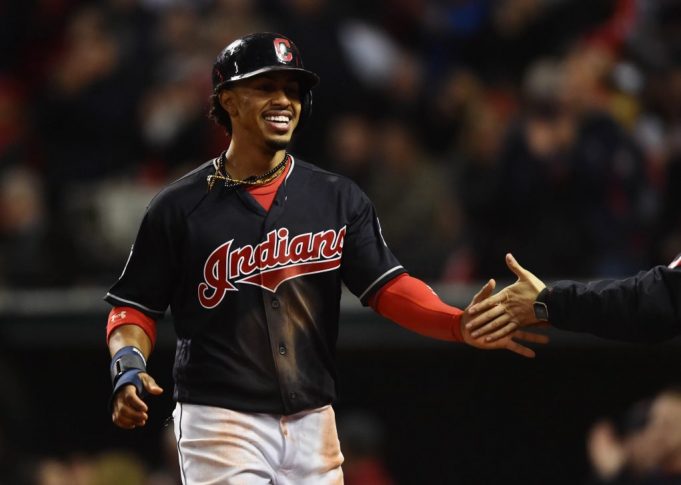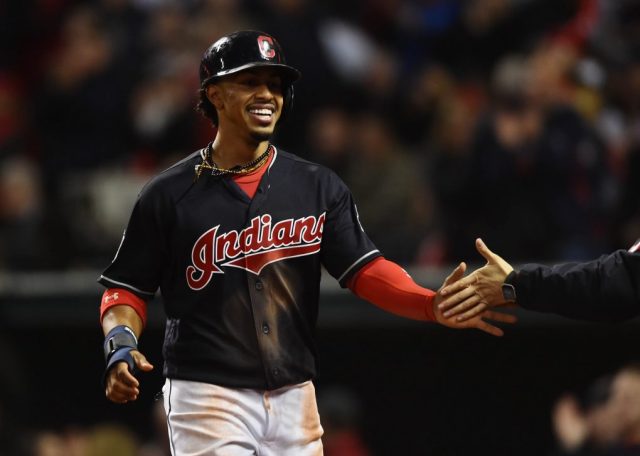 He falls in the category of a better real life player than a fantasy player. He will give you consistent production in every category but he isn't great in any one category. He will score you close to 100 runs and hit for a good average but his home run and RBI numbers aren't worth being drafting ahead of some of the other shortstops. Lindor is a solid pick in fantasy this year but he won't be one of the players who can carry you in a week when the rest of your team is struggling. Don't overdraft Lindor in your draft.
This one is pretty simple, you want guys who hit in Coors Field for half of the year. Story showed last year that he is a legitimate big leaguer. In only 92 games he scored 67 runs, hit 27 homers, 72 RBI's and batted .272. If he stays healthy and showed that last year wasn't a fluke, he can easily but the No. 1 shortstop in fantasy next year. I will target Story in every draft possible because of his upside. Story can be a 100/35/100 guy and in fantasy terms, that is fantasy gold. He is young and plays in a great ball park and is a great pick in keeper and dynasty leagues. This might be the last year that you can draft him outside the top five at short stop.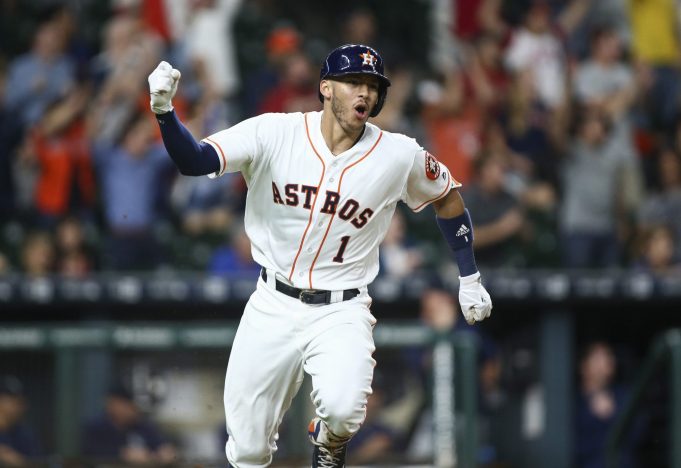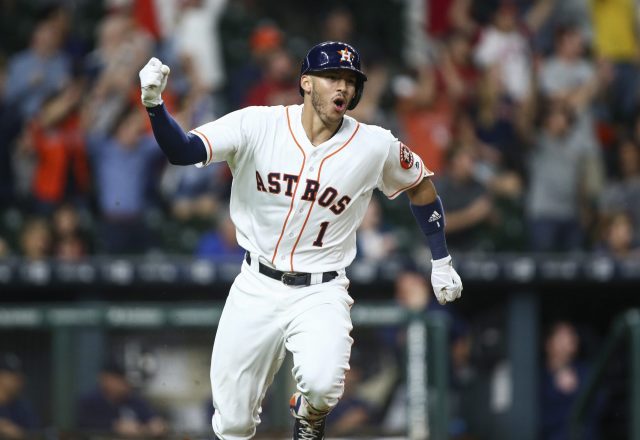 The No. 1 pick of the 2012 pick had too much hype going into last season. He finished with a very solid year but for those who drafted him early, they were very disappointed. He has the upside to be the No. 1 shortstop by the end of the year and is worth the pick especially in dynasty leagues. Correa is one of the few short stops that can hit 30 homers and have 100 RBIs. Target him in your drafts this year because by this time next year he can go back to being a top 20 overall pick.
Turner would be a top three second basemen in my second base rankings but this year he is going to be the full time short stop for the Nationals. I am as big of a Trea Turner believer there is but the hype this year is getting out of control. I have seen on some of the major sites that he is being drafted in the top 20 overall. That is insane and shouldn't happen and it can be the reason why he won't be on any of my teams. He is a very good player but last year will be his best 75 game stretch in his career. Turner is an elite source of steals and should score 100 runs. His career high in homers was 11 in the minors and last year he hit 13 in not even half a season. Don't over draft Turner.
The 2016 AL silver slugger award winner is being drafted outside the top fve of shortstops and that is a mistake. He hits in one of the best lineups in the AL and could lead the AL in runs scored. Bogaerts tripled his home runs from 2015 (7-to-21) and it might have been a fluke but he is young and he can continue to hit in the low 20's in home runs. He will drop in drafts this year because of other players being over drafted which is great for those who show patience. Draft Bogaerts with confidence and enjoy the production.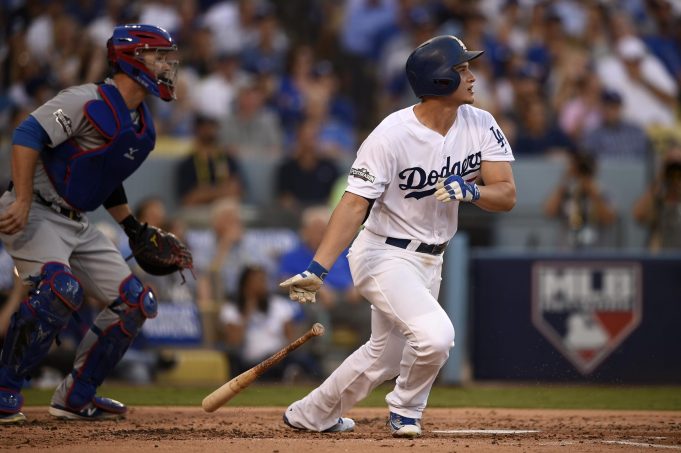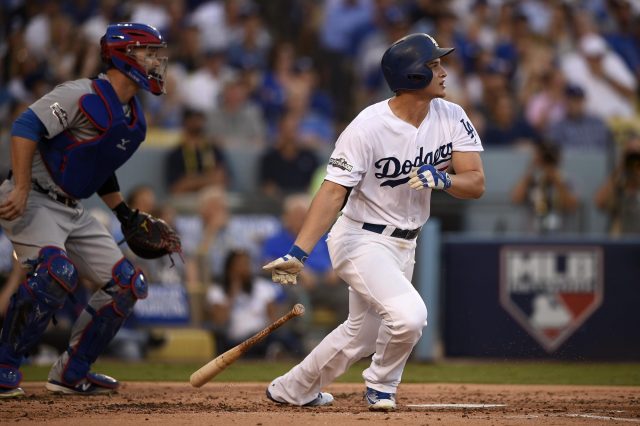 The 2016 NL Rookie of the year and the NL silver slugger is one of the best players in baseball. He is only 22-years-old but has the potential to go down as one of the all-time greats. Seager showed during his rookie year that he can carry a team on his back. He scored 105 runs, hit 26 home runs and batted .308, absolutely incredible numbers for someone his age and he will only get better. Seager can make the argument to be a top 10 pick in dynasty leagues and will be a top 2 short stop for at least the next five to seven years. If he bats third in the lineup he will drive in 100 runs. Draft Seager ahead of Turner this year! Sorry that I yelled at you, but it blows my mind that he is being drafted behind him.
Machado is a great fantasy player who will give you elite numbers in runs scored, home runs and RBIs. What is stopping me from ranking Machado in the top five in my overall rankings (coming soon) is that he went from 20 stolen bases to 0. If Machado can get back in that 15-20 steal range he will have a chance to be the No. 1 overall player in fantasy this year. He is a first round pick in most drafts and has the potential to be the top player for years to come. Draft Machado with great confidence and enjoy the almost every game production that he gives you.