Don't be hypnotized by the big names on this day. Recent productions means the world when looking at the NBA DFS matchups this day.
C
oaches need to stop sitting their star players. They are ruining the experience not only for the fans who pay their hard-earned money on tickets, but for those who play NBA DFS.
Speaking of Adam Silver's huge problem, keep an eye out for the Los Angeles Clippers and Golden State Warriors who could rest their stars. Both teams are playing the night before and will be going against bad teams in the Los Angeles Lakers and Dallas Mavericks.
Pay attention to the injury reports and who the coaches are trying to get more playing time. Teams like the Brooklyn Nets, Phoenix Suns and Los Angeles Lakers are playing their young players to see what they got in them. Minutes equal big pay days in DFS. Good luck to everyone tonight.
Point Guard:
The Suns are determined to find out what they have in Ulis and they are sitting Eric Bledsoe for the rest of the season to find out. He has been solid. Over the last week, he is averaging 16 points, 10 assist and two steals a night. His price is coming up and this isn't a great matchup but he is averaging 40 minutes a night. He is a must play.
Dragic has three things going for him this game. First, he gets Tyler Ulis defense and he might be a foot taller than him. Secondly, the Heat are playing way up in pace which is great in DFS. Finally, Dion Waiters is out and that is opening a lot more shots for him. If you play Dragic, he needs to paired up with Whiteside.
He has finally started scoring the ball over the last week while averaging 18 points, 11 assist and two steals. The good thing about Rubio is he doesn't need to score to give you value. He will get the weakest Spurs defender on him and will go under owned. Keep riding the hot streak with Rubio.
Shooting Guard:
Thirty-seven minutes a game over the last seven days. He hasn't scored below 18 points and even has a 30 point game in the span. The Lakers are trying to make him a point guard but it seems they found one in D'Angelo Russell. Clarkson will get big minutes and will have J.J. Reddick or the coaches son Austin Rivers (who is terrible) guarding him all game. Lock and load him into your lineups.
Seth Curry vs Golden State Warriors
This is a gut call but they might let Seth shoot 20 times tonight. He will always be the other Curry brother but he has been playing well this year. If there is a god or higher being they need to let Steph (if he plays) guard him. Steph is a bottom ten point guard in the league on defense and with the whole world watching, Seth will do his best to show that he belongs in the league.
The injury to Dion Waiters has re-opened the door for Richardson. He hasn't been great but he will get close to 30 minutes and play in a fast pace game against the Suns. He will be at a good price and this is the type of game where his skill sets will flourish.
Small Forward: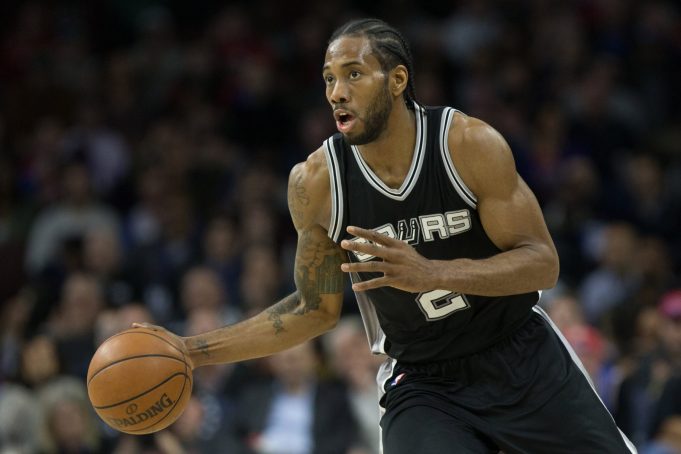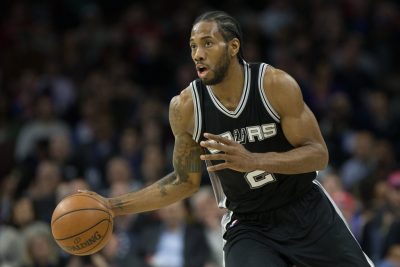 There's a chance Pop could sit him tonight and if he does, you start whoever is replacing him in the lineup (Jonathan Simmons or Kyle Anderson). He is a top five player in the league and he will give you good production tonight. He will be force fed the ball and he should have no problem posting up skinny Andrew Wiggins in the post.
With Booker possibly sitting out, this opens a lot of shots for Warren. Over the course of the last week, Warren is playing 41 minutes, averaging 21 points, six rebound, two blocks and two steals a game. Hello, production across the board. It's simple. Play Warren.
The Mavericks will let Barnes shoot as much as he wants against his old team. This is more of a gut call and this has a revenge game narrative written all over it. If this game stays somewhat close, it will mean a big night for Barnes.
Power Forward:
Trust me, this one was hard to type. He is a better real life player than fantasy but he will get horrible Nikola Mirotic defense and the Raptors should bull doze through this game. Ibaka hasn't grabbed 10 rebounds since Mar. 1, but tonight he will change that. The position is weak tonight. What do you want from me?
Have I mentioned that power forward sucks tonight? The Nets might be allergic to rebounding the ball and playing defense. The Pistons are playing up in pace and these are the type of games where Harris can go off. Playing his back up Jon Leuer isn't a bad play either but Leuer doesn't have the upside Harris does.
Are you seeing what I am doing here? The Suns are bad and the Heat are playing way up in pace. You play teams who are playing up in pace, their prices don't match the number of extra possessions in these types of games. James Johnson is a great athlete who loves play up in pace. He has been good over the last week and with his recent play, he needs to be in your lineups.
Center:
It took me about two minutes to figure out how to correctly spell his name. You attack the Bucks big men and Nurkic has been excellent since joining Portland. There is little depth behind him which means if he stays out of foul trouble, he can come close to having a 20-20 type of night.
Whiteside on paper is a good defender but teams will attack him and he can get lazy. Williams is averaging twelve and ten over the last two weeks. He isn't very good at basketball but he has been producing and is a game you want to attack.
He tends to take games off which can make him a hard guy to roster. He can grab 20 rebounds in any night and this is as good as any night for that to happen. Brook Lopez is a terrible rebounder for a seven footer. If you have the gonads to play him tonight, it can pay off for you.