Adrian Peterson should seriously consider taking his talents to the Big Apple and play with the New York Giants in 2017.
T
he Minnesota Vikings opted to no pick up the 2017 option on Adrian Peterson, making him an unrestricted free agent.
Peterson has been flirting with the Giants since the off-season began, calling some of their roster moves "interesting." However, the door for Peterson returning to Vikings is not completely closed. In any event, the idea of one of the most talented backs in history coming to East Rutherford is an idea that cannot simply be thrown in the trash.
Here are four reasons why All Day should pass on entertaining the Vikings and play in the Big Apple:
1. Giants have not had a 1000-yard rusher since 2012
The Giants have not employed a dynamic running game since Ahmad Bradshaw, who happened to be the last running back to go over 1,000 yards during a given season. That was also in 2012, which is five years ago.
Since then, the Giants have plugged in serviceable running backs, but none who could be mistaken as game changers. Adrian Peterson best days might be behind him, but he would still be the best running back New York has seen in years.
2. Paul Perkins Serves as a Legit Insurance Policy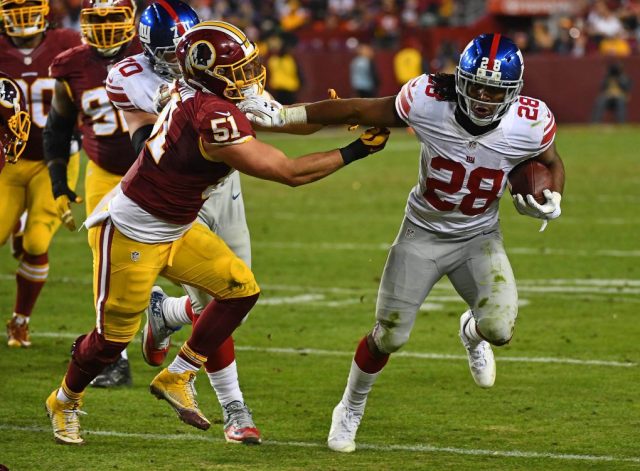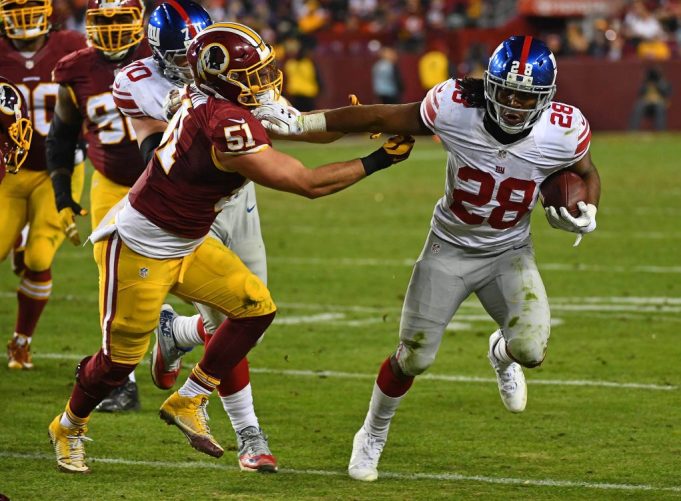 Paul Perkins is a serviceable insurance policy for Adrian Peterson whose durability is questionable at this point in his career. He has had nick-knack injuries throughout his career, but the major ones came in 2011 and 2016. Peterson tore his ACL and MCL in 2011 but returned like a super human only nine months after surgery and led the league that season in rushing.
He suffered a torn meniscus last season. This forced him to miss the majority of the year. He did not look like himself once he returned, posting a 31 carry for 72 yard stat line.
Because of this, having Paul Perkins on the roster will make for a great 1-2 punch and he can step in should in case Peterson goes down. Perkins improved as the 2016 season went on. The rookie out of UCLA finished with 456 yards averaging 4.1 yards per carry, but his play really picked up towards the end of the year.
3. Improve the Giants Putrid Offense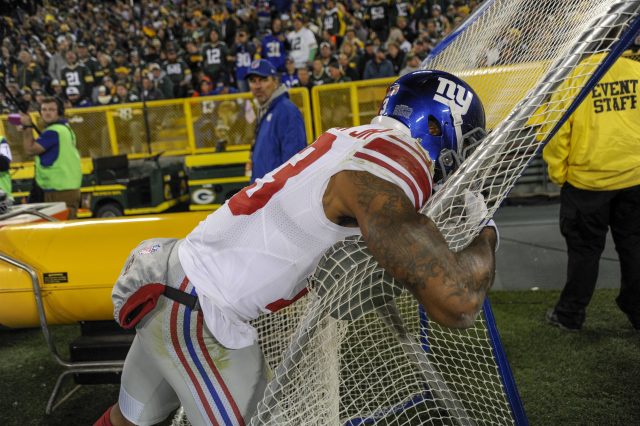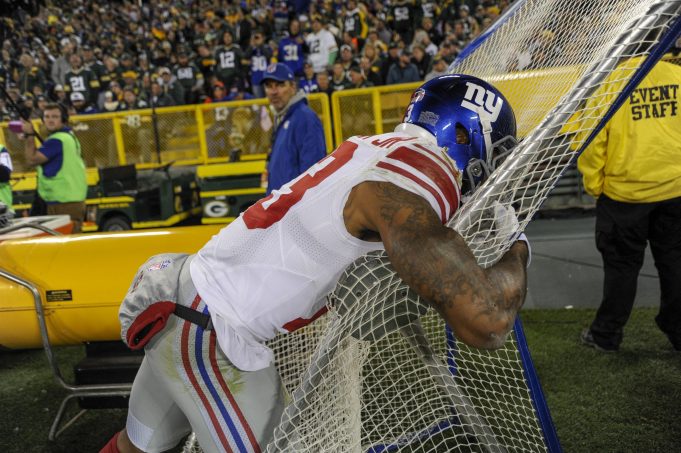 The Giants were elite defensively last year, carrying the team to an 11-5 record. Offensively they struggled all season to move the ball, rushing for 88 yards per game.
Only the Rams and Vikings had a lower per carry rush average than the Giants. A lot of this was attributed to poor offensively line play as well as inability to run the ball. It is safe to say the Giants were a dynamic running game away from being able to move the ball down the field consistently. Bringing in Adrian Peterson can solve that.
Peterson has the ability to create plays out of nothing, which the running backs were unable to do last season. In addition, he forces defenses to stack the box, which will open up the passing game a lot more if this signing were to happen.
4. Capitalize on Eli Manning's years left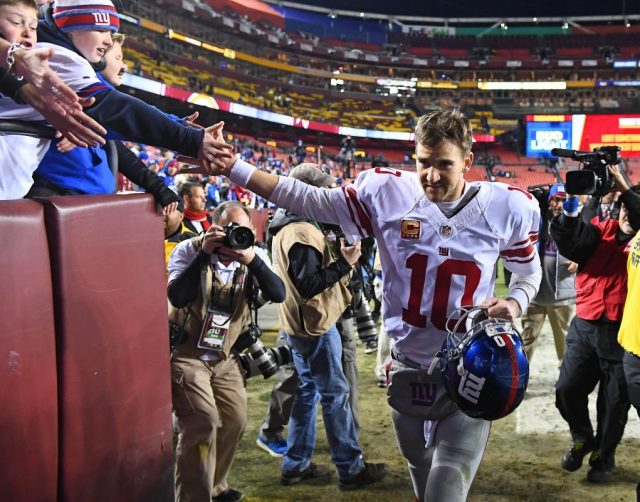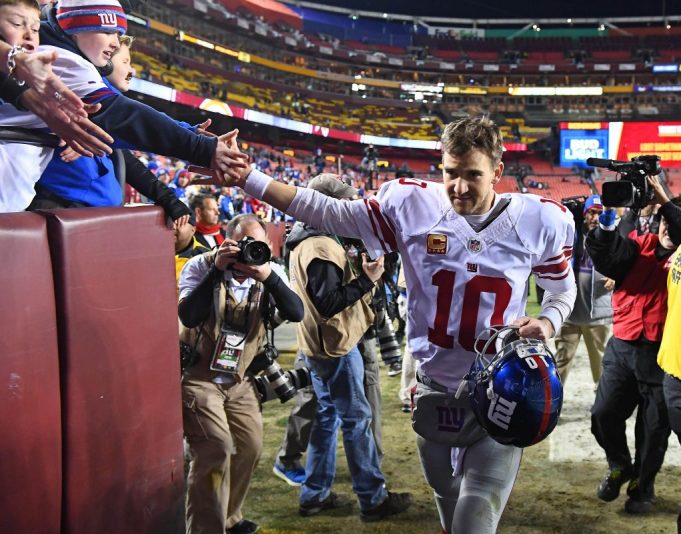 Peterson, probably, will not command a lot of money in free agency due to the number of miles on his body, as well as his injury history. This makes him a prime target for the Giants who already franchised tagged Jason Pierre-Paul for $17 million.
His presence will make life for Eli Manning, whose window is rapidly closing, a lot easier. Pairing Eli Manning with Adrian Peterson is the right way to go if the Giants want to capitalize on the 2-3 years that Manning has left. Outside of Brett Favre, AP has played with very average quarterbacks throughout his years. As previously mentioned, the pair will take pressure off each other. Eli would keep defenses honest from stacking the box. Peterson would open up the secondary for a successful pass attack.
The Giants would be a top contender for next year's super bowl with Adrian Peterson running amuck in the backfield.