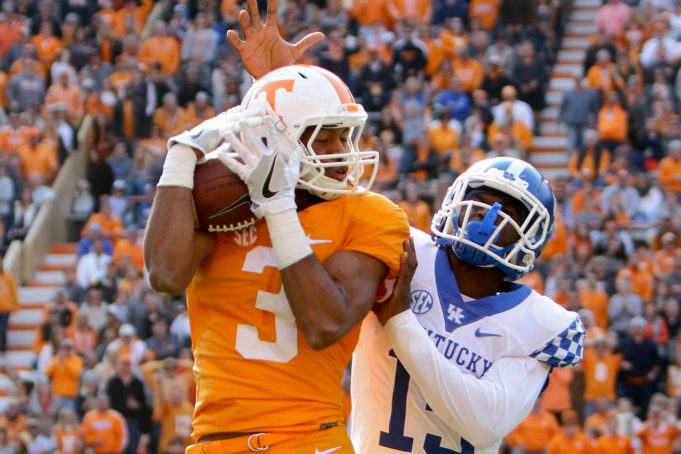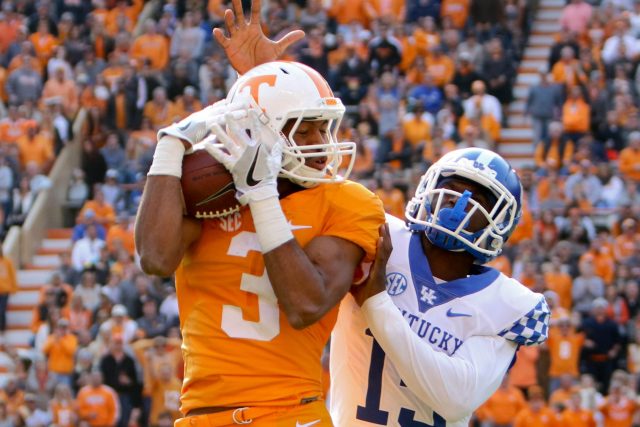 Low risk, high reward, that sentiment describes the sixth and seventh rounds of the NFL Draft. Everyone knows the story of Tom Brady, especially the Jets faithful. There may never be a player that falls like that to go on to having the storied career he has had. But there are players like Julian Edelman who are selected that late and over time can prove themselves to be a contributor that can lead to Super Bowl wins.
Josh Malone is a player that could defy the odds and become a contributor to any team's quest for a Super Bowl win. Malone is a speedster that can jump to the rafters, but the inconsistencies in the offense have made it difficult for him to shine. A great combine will push him into the earlier rounds, but as it stands, Malone will find it hard to separate himself from players like Virginia Tech's Isaiah Ford and Washington State's Gabe Marks based on video alone.
Would Malone be an upgrade over a player such as Robby Anderson or Charone Peake to earn a spot with the Jets? Josh will need to treat every ball thrown to him at the combine as the most important reception of his career. The margin of error for a prospect in Malone's position is much smaller than a Mike Williams, who had the benefit of playing with Deshaun Watson to boost his productivity.
Drake is a name known more for its rap game than a football powerhouse. But in 2017, Drake Football could produce a tight end prospect that may someday become a household name. If Eric Saubert can eliminate the drops on short passes and provide reliability in the intermediate game, his large frame and speed will be an asset to any NFL team looking for an end zone threat.
Alternative Picks: Gabe Marks, WR, Washington State and Stacy Coley, WR, Miami
All statistics referenced were obtained through sports-reference.com unless otherwise stated.