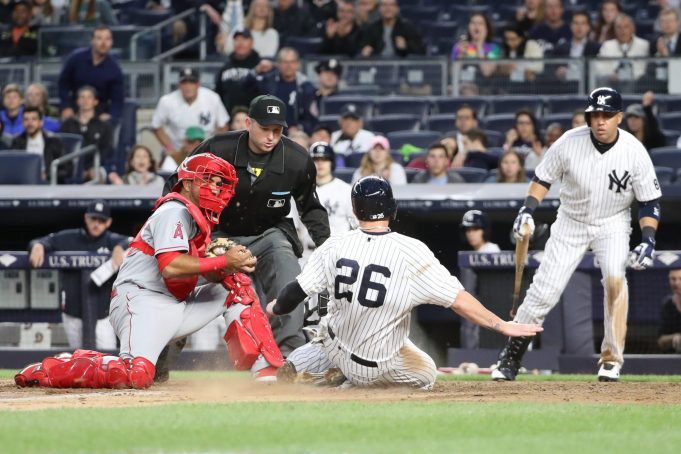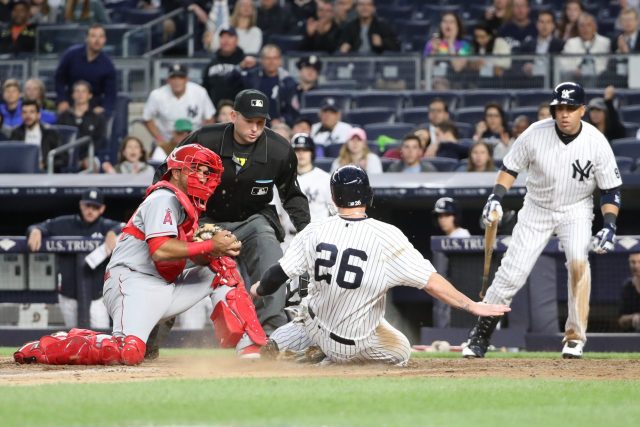 5. Just Chris Parmelee
Ah, I can see the wheels turning as you read this topic. Yes, everything first baseman/designated hitter Chris Parmelee did for the Yankees this season was forgotten.
Why? Because as impressive as he was, he only played in six games last season.
In those six games, Parmelee slashed a .500/.500/1.375 line, including launching two home runs and driving in four RBIs. The two home runs were crushed in a convincing 12-6 win over the Los Angeles Angels of Anaheim.
He came out of the woodwork in Scranton and silenced critics who insisted the Yankees were wrong in not calling up Nick Swisher.
The 28-year-old succumbed to an injury after his magical start, injuring his right hamstring. The magic was over, but the memory of Chris Parmelee's otherworldly performance in those two full games will live on forever.